Johnny Rawls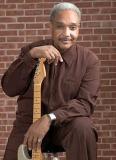 Born in 1951 in Purvis, Rawls began playing clarinet and saxophone in third grade but by the age of twelve he switched to guitar. Still a teen, he turned pro to back singers like Joe Tex, Little Johnny Taylor, Willie Hitower and Z.Z. Hill. Eventually he was playing behind one of his idols, O.V. Wright. Despite Wright's death the O.V. Wright Band stayed alive for over a decade with Rawls at the head.
Determined to work under his own name he cut a 45 for the tiny Rainbow label in 1985 . Working with guitarist L.C. Luckett, Rawls recorded several more singles for his own label, Touch Records, and a hard to find LP called "You're The One". But it would take another 9 years for the next LP to materialize. Blues harp legend Willie Cobbs hooked Rawls & Luckett up with Jim O'Neal of Rooster Blues, which lead to the acclaimed "Can't Sleep At Night" in 1994. Rawls also produced Cobbs' "Down To Earth" for the label.
Starting in 1996 Rawls entered a prodigious period with JSP Records. Serving as producer and A & R rep for the label he helmed albums for artists like Lonnie Shields, Phil Guy, Eddie Kirkland, Johnnie Marshall, Kenny Edwards, George Stancell and Percy Strother. During this time he dropped four records of his own, developing his own disparate sound- a Southern Soul melody template with a heavy rhythmic pulse. When that deal ended he was back on his own label, then named Deep South Sound. In no short order he produced records for old friends Blues Boy Willie & Chick Willis, as well as his own "Lucky Man" and a project on his daughter Destini.
Despite his impressive resume Rawls is just now hitting his peak. After one acclaimed disc for Topcat ("No Boundaries") Rawls' has re-titled his label Deep South Soul and released his best record to date, "Heart & Soul".
Album Discography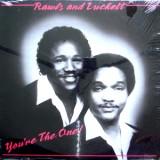 Rawls/Luckett "You're The One" (Touch 1985)
6 track album You're The One / Think About It / I Don't Know Why/ Still In Love / I Just Wanna Dance / I Don't Know Why (Re-Mix)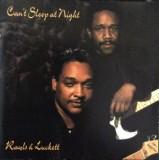 Rawls/Luckett "Can't Sleep At Night" (Rooster Blues 1994)
1. Can't Sleep at Night
2. I Don't Do Windows
3. Can We Talk It Over
4. What Makes a Good Man Go Bad
5. Have You Ever Played the Fool
6. Shake It, Shake It, Baby
7. Good Love (Takes More Than a Minute)
8. Soul to Soul
9. Playboy
10. Be Fair to People
11. If You're Not Home by Tomorrow
12. Who Made the Mountain
13. Don't Mess With My Wife
14. Medley: I'd Rather Be Blind, Crippled and Crazy/Ace of Spades: I'd Rather Be Blind Crippled And Crazy / Ace Of Spades
***** One of the best deep soul/Blues albums of the 90s. Johnny Rawls & L.C. Luckett had been playing together for years backing artists like O.V. Wright, Z.Z. Hill, Little Johnny Taylor, Blues Boy Willie, Latimore & more before they finally recorded a proper album together in 1994. The result? A masterpiece of retro-soul. The title track is unforgettable with it's insistent hook and pleading vocals. The O.V. Wright classic "I Don't Do Windows" sounds like a lost Sam & Dave hit with Johnny & L.C. serving up some gutsy singing. The track that seems to get the most praise is the southern soul-styled "Can We Talk It Over". Another gem is "Be Fair With People" (and everything will go your way). Track after track the cd delivers soulful singing, rich horns with a touch of blues and that says a lot since there's 14 tracks. It hold up a to z. Check out the O.V. Wright tribute at track number 14: "I'd Rather Be Blind, Crippled & Crazy/Ace Of Spades" medley. Anyone that enjoys deep soul/blues NEEDS this CD.
"Here We Go" (JSP 1996)
1. Here We Go
2. Old Flame
3. I Would Be Nothing
4. Don't Worry About It
5. Working My Way Back to You
6. Sweet Woman
7. What a Night
8. I Got a Problem
9. Gonna Put You Down
10. Candy Man
11. I Feel So Good
***
S
outhern soul and blues from this quadruple threat. He writes his material, plays guitar, sings and even produces. Turning the knobs he has a recognizable sound- slick and rhythmic with an open air effect. "I Would Be Nothing" is a fine slow burner, the Sam Cooke-like "What A Night" would fit right in on Carolina beach, "I Feel So Good", a fun blues romp featuring some sharp guitar solos from Rawls.
"Louisiana Woman" (JSP 1997)
1. I Don't Want No Woman Tyin' Me Down
2. Louisiana Woman
3. It's All in the Game
4. Watcha Gonna Do?
5. Can't Nobody
6. You Got Me Going Through Changes
7. It's a Shame
8. Blues (Good as Gold)
9. I Got Soul
10. Lover Man
11. How Much Longer
*** Album number 2 for JSP follows the same blueprint starting off with the shufflin' blues dancer "I Don't Want No Woman Tying Me Down" and followed by the horn-backed downhome blues "Louisiana Woman" with a great bouncy chorus. He does a very soulful reading of the classic "It's All In The Game" and smolders on the slow blues "The Blues (Good As Gold)".
"My Turn To Win" (JSP 1999)
1. Bad Reputation
2. Back in Your Arms
3. Oh Please Come Back
4. I Been Lookin'
5. My Turn to Win
6. Lucy
7. Can't Stop Thinkin' 'Bout You
8. Nobody's Gonna Take Your Place
9. I Been Broken Hearted
10. That's Why I'm Goin' Away
11. I'll Be Alright
**** New set highlighted by two of his best songs: The bouncy "Lucy" and pop/R & B confection "Bad Reputation". Perhaps his best JSP record. For lovers of authentic modern R & B you can't go wrong with Johnny Rawls. No drum machines, no programming. While his sound isn't lowdown and greasy, let alone raucous with gospel-fervor like classic Atlantic/Stax sides, the smooth urban groove embodies the soul of rhythm and blues. Rawls is a perfectionist in the studio and his sound is clean.
"Put Your Trust In Me" (JSP 2001)
1. Hit by a Truck
2. Should Be at Work
3. Sometimes
4. Talk Is Cheap
5. It Ain't Nothin' But the Truth
6. Gonna Keep On
7. Put Your Trust in Me
8. Don't Lose Your Good Thing
9. Don't Give Up on Your Dream
10. I Wanna Come Home
**1/2 That Rawls/JSP sound is beginning to wear a bit thin this time as Rawls albums seem to all bleed into one. This is common when you develop a signature sound, running into the same redundancy that Willie Mitchell and Al Green encountered in the late 70s. Nevertheless, Rawls still serves up rhythmic, makes-you-wanna-dance blues like "Hit By A Truck" & "Should Be At Work", the latter a duet with guest Eddie Kirkland, who also duets on the Sam Cooke-breathed "Don't Lose Your Good Thing".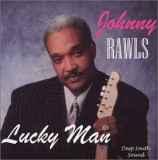 "Lucky Man" (Deep South Sound 2002)
1. You Got to Change
2. I Need Some Love
3. Lucky Man
4. Give It to Me
5. Got to Be Careful
6. Real Love
7. Still Together
8. Picture in a Frame
9. Call Me
10. Going Home
*** Rawls starts his own label. The title track and "Real Love" are absolutely perfect retro deep soul radio singles. There's horn-fueled numbers like "Call Me" & "Still Together" and bass-heavy groovers like "I Need Some Love" & "Got To Be Careful". Even better is the slow soul of "Picture In A Frame", which recalls his great work with L.C. Luckett. Rawls' daughter Destinii Rawls sings backups on this album. Once again this music ain't unbounded and sweaty it's professional and taut.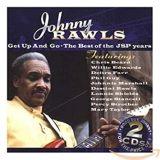 "Get Up And Go" The Best Of The JSP Years" (JSP 2002)

DISC 1:
1. Bad Reputation
2. You Got Me Going Thru Changes
3. Should Be at Work
4. I Don't Want No Woman
5. I Feel So Good
6. I Wanna Come Home
7. Here We Go
8. What a Night
9. Oh Please Come Back
10. How Much Longer

DISC 2:
1. It's Been a Long Time (Willie Edwards)
2. Stealing Your Love (Johnny Rawls)
3. Say What You Mean (Phil Guy)
4. Don't Let Your So Called Friends (Percy Strother)
5. Lonely Street (Destini Rawls)
6. Bluesman (George Stancell)
7. Man Is Under Pressure (Lonnie Shields)
8. Jodi Man (Johnnie Marshall)
9. Caught Up (Chris Beard)
10. Back to You (Mary Taylor)
*** 2 Disc anthology featuring some of Rawls best solo sides and best productions of other artists on the label. Disc one is Rawls, which includes "Bad Reputation", "Here We Go" & more. Disc 2 features Phil Guy on "Say What You Mean", Johnnie Marshall on "Jodi Man", "A Bluesman" by George Stancell and tracks by daughter Destini Rawls, Willie Edwards, Percy Strother, Chris Beard and Lonnie Shields.
"Live From Montana" (Deep South Sound 2004)
1.Feels So Good
2.Shake It
3.Can't Nobody
4.My Turn To Win
5.Lucy
6.All In The Game
7.It Ain't Nothin But The Truth
8.Don't Loose Your Good Thing
"Partners And Friends" (Rock House 2004)
1. Don't Let This Love Slip Away
2. How Long
3. You Are The One For Me
4. Country Boy
5. Reach Out
6. Can't You See
7. What's Been Going On
8. Shaggin Down In Carolina
9. Making A Fool Of Me
10. Let's Go To The Beach
***
1/2
Both Roy Roberts & Johnny Rawls are well-respected artists/producers/songwriters/guitarists/label owners- and obviously they are friends who wanted to record a project together. Both are masters of retro-soul blues, country soul, authentic R & B and deep southern soul. (go find Rawl's CD with LC Luckett called "Can't Sleep At Night"for a lost classic). The new disc "Partners And Friends" serves up 10 earnest, goodtime songs that will delight fans of either. Roberts had just released within the last year his best solo disc ("Daylight With A Flashlight") while Rawl's last project was a live CD that can only be found on Amazon.com via the 'Net). All cuts on "Partners And Friends" are co-writes between Rawls & Roberts except for track 10 which is Roberts alone. The main highlights: "Don't Let This Love Slip Away", "Reach Out" & "Can't You See" are midtempo horn-fueled soul heaven. "You're The One For Me" another classic deep south slow burner with one of Roberts' best vocals ever. The blues shuffle "How Long" has Roberts & Rawls trading verses brilliantly. The Carolina "beach music" scene gets two new prospects with "Shaggin' Down In Carolina" & "Let's Go To The Beach". This is a no-brainer purchase for fans of this genre!

"No Boundaries" (Topcat 2005)
1. Show Me the Way
2. Train Keep Rolling
3. Keep the Faith
4. I Won't Give Up
5. Never Found a Smoking Gun
6. Fallen Bird
7. Long Black Car
8. Nothing Lasts Forever
9. Even Though You're in Heaven
***
1/2
Johnny Rawls discovered a band named Kay Kay & The Rays in 1999 and produced a cd by them, the acclaimed "Texas Justice". The band split up last year so Rawls called on The Rays to record the aptly titled "No Boundaries". Rawls made a name for himself with a classic Memphis soul blues sound, but here he mixes things up with touches of roots, folk rock & gospel with a live band feel. All songs were written by bassist Bob Trenchard and they take Rawls off the beaten path. The refrain on the opening "Show Me The Way" sounds surprisingly like 60s-era Joe Cocker with Rawls' gritty vocals and spirited female backups. The inspirational "Keep The Faith" begins like something from the Windham Hill catalogue with a new age acoustic guitar intro. Meanwhile "Fallen Bird" features a Spanish guitar. "Even Though You're In Heaven" is a strong piano & acoustic ballad that radio may embrace. "Train Keeps Rolling" is a a fine blues shuffle with some tasty piano licks. The cautionary "Long Black Car" has Rawls warning "You won't get to heaven the way you're bound" or "in a long black car". The best way of describing this cut is "country reggae". If you're waiting for a straight Southern Soul number you won't find it but all the songs got some soul. It may take Rawls fans a couple listens to warm up to this but there's definite crossover potential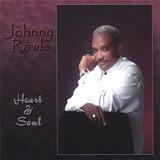 "Heart And Soul" (Deep South Soul 2006)
1. Ain't That Love
2. Missing You
3. You're My Girl
4. Still a Woman
5. Make Up Your Mind
6. One Good Woman
7. Damn Cocaine
8. Your Love Is All I Need
9. Things Change
10. Good Lovin' Goin' On
****
1/2
You can't re-invent the wheel but you can still make top of the line tires. Mr. Johnny Rawls has not invented a new genre of music but he's doing it as good as anyone ever has. With an impressive catalog of 9 studio albums full of original Soul Blues ranging from his classic "Can't Sleep At Night" thru his critically-acclaimed 2005 outing, "No Boundaries" Rawls has never succumbed to fads or flavor-of-the-month production tricks. He just makes Deep Soul Blues like they did in the 60s.
"Heart & Soul" is his same mix of midtempo Southern Soul & Blues, laced with horns, Cropper-esque guitar licks and raspy singing but it's as fresh and stirring as it was in the 60s. In fact the knockout "Missing You" is on par with Clarence Carter's "Slip Away", an obvious influence. The addition of sweet harmonica (Michael Kakuk) is an extra hook to what is already aq three and a half minute ear massage. "You're My Girl" is a quick booty shakin' romp featuring an extended guitar solo by Mike Killeen. "Still A Woman" is a classic Deep Soul ballad highlighting the earnest ache to Rawls seasoned voice. Perhaps the cut that'll garner the most attention is the driving "true real story" song "Damn Cocaine". A bass heavy chugger with a perfectly timed stop and start that describes a friend's descent into addiction. "You can have fortune and fame and still get hooked on cocaine". Fortunately the song has a happy ending.
Rawls has made plenty good music throughout his career but as he himself says: "This is the real Johnny Rawls".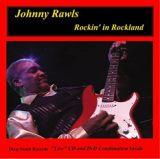 "Rockin' In Rockland" CD+DVD (Deep South Soul 2007)
1. Interview (dvd only)
2. Watcha Wanna Do (dvd only)
3. You Got To Change
4. Feels So Good
5. Got To Be Careful
6. Shake It
7. Oh Please Come Back
8. My Turn To Win
9. How Much Longer
10. Lucky Man
11. Don t Lose Your Good Thing
12. Give It To Me
13. It s All In The Game (dvd only)
14. Lucy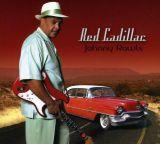 "Red Cadillac" (Catfood 2008)
1. Red Cadillac
2. Mississippi Barbeque
3. Can I Get It
4. American Blues
5. Hard Times
6. Falling for You
7. I Want to Thank You
8. Get It While You Can
9. Wash Your Hands
10. Sure Miss Your Love
11. Moment of Weakness
12. No One Gives a Damn
13. Cheatin Woman
14. Looking for Trouble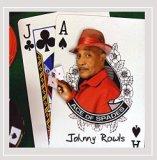 "Ace Of Spades" (Catfood 2009)
1. Drive All Night
2. Ace Of Spades
3. Going Back Home
4. My Broken Heart
5. I'm A Bluesman
6. American Dream
7. Can't Win For Losing
8. Gasoline On The Fire
9. Live For Today
10. He's A Good Man
11. Keep On Running Away
12. Wish It Would Rain

"Memphis Still Got Soul" (Catfood 2011)
1. Memphis Still Got Soul
2. Blind, Crippled and Crazy
3. Give You What You Need
4. Take You For A Ride
5. Stop The Rain
6. Burning Bridges
7. My Guitar
8. Flying Blind
9. Blues Woman
10. Don't Act So Innocent
11. Love Stuff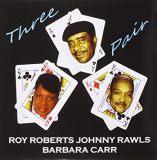 Roy Roberts Johnny Rawls Barbara Carr "Three Pair" (Ocean Beach 2012)
1 Don't Let Our Love Slip Away
2 How Long
3 Shaggin' Down In Carolina
4 It's Only You
5 Country Boy
6 Tonight Your Love Belongs To Me
7 Reach Out
8 Your Are The One For Me
9 Don't Let Our Love Slip Away, Part 2
10 Can't You See
11 Shaggin' Down In Carolina, Part 2
12 What's Been Going On
13 Let's Go To The Beach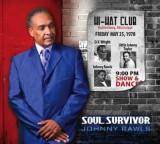 "Soul Survivor" (Catfood 2012)
1. Soul Survivor
2. Hand Me Downs
3. Eight Men, Four Women
4. King of Hearts
5. Lone Way From Home
6. Bad Little Girl
7. Drowning
8. Don't Need a Gun To Steal
9. J.R.'S Groove
10. Yes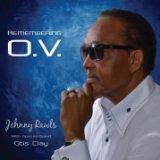 "Remembering O.V." (Catfood 2013)
1. Into Something (I Can't Shake Loose)
2. Precious Precious
3. Crippled and Crazy Blind
4. Nickel And A Nail
5. Poor Boy
6. Four Women Eight Men
7. Don't Let My Baby Ride
8. Ace of Spades
9. I've Been Searching
10. Blaze of Glory
Otis Clay & Johnny Rawls "Soul Brothers" (Catfood 2014)
1. Only You Know and I Know
2. Momma Didn't Raise No Fool
3. Voodoo Queen
4. What Becomes of the Brokenhearted
5. Living On Borrowed Time
6. Turn Back the Hands of Time
7. Road Dog
8. Poor Little Rich Girl
9. Hallelujah Lord
10. Waiting for Dreams
"Tiger In A Cage" (Catfood 2016)
1 Tiger in a Cage
2 Born to the Blues
3 Red Cadillac
4 Every Woman Needs a Working Man
5 Reckless Heart
6 Keep It Loose
7 Having a Party
8 Your Love Is Lifting Me (Higher and Higher)
9 Southern Honey
10 Lucy
11 Beast of Burden
12 I Would Be Nothing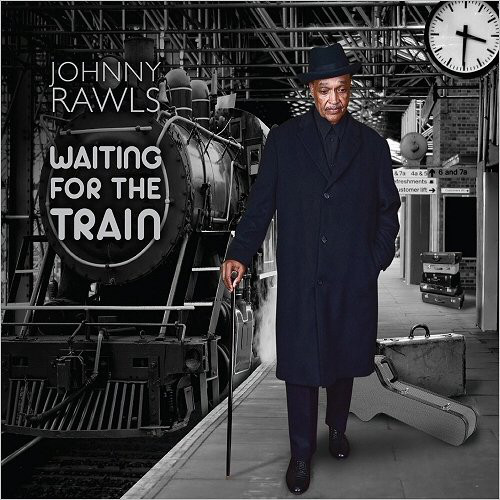 "Waiting For The Train" (Catfood 2016)
1. Rain Keep Falling ('til I'm Free)
2. Las Vegas
3. Waiting for the Train
4. I'm in Love
5. California Shake
6. Blackjack Was a Gamble
7. I Shall Be Released
8. Turning Point
9. We Did It
10. Stay with Me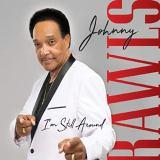 "I'm Still Around" (Third Street Cigar 2018)
1 Running Back to You
2 What You Do to Me
3 Darling I Love You
4 Back It up on Me
5 Do-Do-Do-Do
6 I'm Still Around
7 Dancing Tonight
8 Holding On
9 Rock with Me Baby
10 God Been Good to Me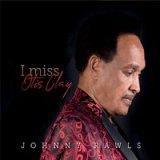 "I Miss Otis Clay" (Third Street Cigar 2019)
1. California Shaking Again
2. Give a Toast to the Blues
3. I Miss Otis Clay
4. I Can't Let Nobody
5. Can't Read Your Mind
6. Giving You Something You Can Feel
7. Slow Roll It
8. Motion of the Ocean
9. Kissing and Hugging
10. The Wind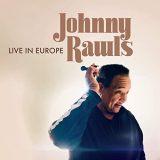 "Live In Europe" (Cotinental Record Services 2020)
1 Beast of Burden 3:33
2 Country Boy 4:07
3 Too Weak to Fight 4:19
4 Can I Get It 3:04
5 Turning Point 3:21
6 Stormy Monday 4:26
7 Into Something (Can't Shake Loose) 5:49
8 Pouring Water on a Drowning Man 3:39
9 Lucy 4:19
10 I Miss Otis Clay 4:32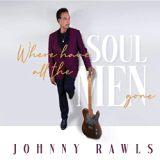 "Where Have All The Soul Men Gone" (Third Street Cigar 2020)
1 Where Have the Soul Men Gone 4:06
2 Bottom to the Top (Live) 4:20
3 Can't Leave It Alone 4:33
4 Keep on Doing My Thing 4:02
5 Love, Love, Love 4:00
6 Money 3:01
7 Town Too Small 4:05
8 Time 3:50
9 Baby, Baby, Baby 3:16
10 Calling on Jesus 3:52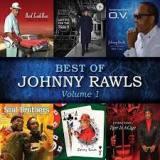 "The Best Of Vol. 1" (Catfood 2021)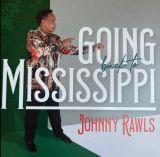 "Going Back To Mississippi" (Third Street Cigar 2022)
1 Midnight Train
2 Reap What You Sow
3 Going Back to Mississippi
4 If You Ever Get Lonely
5 I Got It
6 Noki Noki
7 Your Love
8 Amazing Love
9 Straight from the Bottle
10 Love Machine