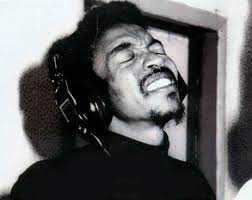 Jimmy Lewis
Jimmy Lewis released almost a dozen singles in the 1960s, including a duet with Ray Charles near the end of the decade ("If It Wasn't for Bad Luck"), and wrote and arranged every track on Charles' 1969 album "Doing His Thing"; Lewis has also worked with Charles in the 1990s. He recorded for Charles' Tangerine label and wrote material for the likes of Bobby Womack, Ted Taylor, and Z.Z. Hill. He continued to write for Hill during Z.Z.'s most commercially successful period at Malaco Records, and produced one of Malaco's more popular singers, Latimore.
In the 90s he started his own imprint Miss Butch Records (affiliated with Mardi Gras Records), which scored a huge hit with the Peggy Scott-Adams song "Bill" (peaked at #50 on the Billboard R & B singles chart and crossed over to #87 on the Pop chart, an extremely rare feat by a Southern soul singer these days). Though the label never matched that initial success Lewis produced memorable CDs on Scott-Adams, Billy Ray Charles, Chuck Strong in addition to his self.
Lewis passed away in 2005.

Album Discography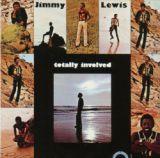 "Totally Involved" (Hotlanta 1974)
1. It Aint Whats On The Women
2. There Aint No Man That Cant Be Caught
3. Is That Any Way To Treat A Lady
4. How Long Is A Heartache Suppose To Last
5. Thank You
6. Go On Live Your Life
7. That Wont Stop Me From Loving You
8. Help Me Understand You

"Yeah Right" (Bomp! 1980)
1. Rockin' right
2. FBI
3. Think
4. Night ride
5. You're my girl
6. One nite stand
7. Money honey
8. I think we're alone now
9. Desert night
10. Dance with you
"Golden Classics" (Collectables 1993)

1. It Ain't What's on the Woman
2. Is That Any Way to Treat a Lady
3. How Long Is a Heartache Supposed to Last?
4. Thank You
5. That Won't Stop Me
6. Help Me Understand You
7. Leave Him
8. When You Get a Little Give a Little
9. Three into Two Won't Go
10. She's Gone
11. Careful Man
12. Hot Southern Love
13. Things Got to Get Better
14. Go on Live Your Life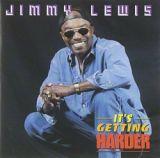 "It's Getting Harder" (Miss Butch 1995)
1. It's Getting Harder
2. Cupid Please
3. What Do You Do for a Living
4. Still Wanna Be Black
5. Respect Me and My Family
6. Help Me Understand You
7. Get a Little, Give a Little
8. Rock of Gibralter
9. Old Men, Young Women
10. Little Shoes
11. I Won't Eat It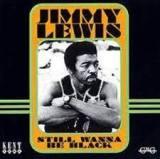 "Still Wanna Be Black" (Kent 1997)
20-song packages includes the entire "Totally Involved" LP plus 12 unreleased tracks from the same period.
1. Message to the Ladies
2. It Ain't What's on the Woman
3. There Ain't No Man That Can't Be Caught
4. Is That Any Way to Treat a Lady
5. How Long Is a Heartache Supposed to Last?
6. Thank You
7. Go on Live Your Life
8. That Won't Stop Me from Loving You
9. Help Me Understand You
10. I Got My Troubles
11. It's Never Too Late
12. Stop to Start
13. I've Got to Get You Back
14. One Woman's Man
15. When Love Is Gone
16. Midnight Special
17. Friendship Only Goes So Far
18. I Intend to Take Your Place
19. Don't Sit Around
20. Still Wanna Be Black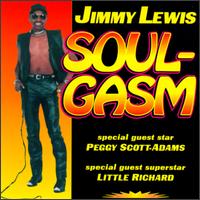 "Soul-Gasm" (Miss Butch 1998)
1. See You Next Weekend - (featuring Peggy Scott-Adams)
2. Hold on to What You've Got - (featuring Little Richard)
3. I Fool Around Sometimes (It's Not Gonna Happen)
4. I Love Legs
5. Without a Woman
6. I Make Love to Feel Good
7. Betty This and Betty That
8. What's the Deal
9. Just Let 'Em Talk
10. Mojo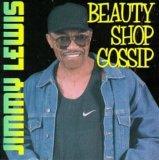 "Beauty Shop Gossip" (Miss Butch 1999)
1. Child Support & Alimony
2. She's Not the Cheating Kind
3. Gossip from the Beauty Shop
4. Baby Hold On
5. It Ain't the Size of the Ship
6. I Was There for You
7. Love's Got Cha
8. God's Little Angels
9. Leave Her Alone
10. Big Fine Mama

"Never Met A Woman I Didn't Like" (Miss Butch 1999)
1. Don't Get Mad, Get Even
2. No Chicken Wings
3. I Was Wrong
4. You Can't Throw a Pork Chop by a Hungry Wolf
5. Reasons
6. Where's the Stairs?
7. One Woman
8. How Can I Get Your Love Back
9. Friendly Neighbor
10. Keeping You Up Is My Down Fall
11. Receiving Stolen Goods
12. Gimme Money Back
13. Be Good to Old People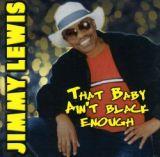 "That Baby Ain't Black Enough" (Miss Butch 2001)
1. That Baby Ain't Black Enough
2. Don't Tell Me What a Man Won't Do for a Woman
3. From Panties to Bloomers
4. I Got Bumped from the Oprah Show
5. Be Be Is Not My Woman
6. Your Best Girl Friend
7. Keep It Real
8. Automation
9. It's a Woman's Thang
10. No Way Jose
11. I Have Never Loved No One Like I Love You
12. Bills, Bills, Bills
13. Me or My Brother
14. You Don't Have to Be Ugly
15. Big Booty Contest - (Club Dance Mix)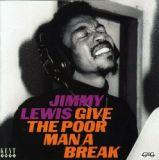 "Give The Poor Man A Break" (Kent 2000)
1. She's Gone
2. Ain't No Need
3. Hot Southern Love
4. When I Build My World
5. Three Into Two Won't Go
6. Leave Him
7. I Can't Leave You Alone
8. Things Got to Get Better
9. Careful Man
10. Good Part About It, The
11. I'm Gonna Get Ya Girl
12. Who's the Weaker Sex
13. Stand By
14. Look What You've Done
15. Stop Half Loving These Women
16. Mom's Love, God's Love
17. I Don't Know How But I Am
18. Where Was He?
19. Pool Hall Willie
20. Don't Let Your Girlfriend Turn Against Your Man
21. Give the Poor Man a Break
22. Tom Boy
23. Get a Little, Give a Little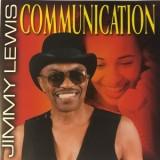 "Communication" (Miss Butch 2002)
1. Introduction
2. Sweet Daddy Baby - (featuring Natisse Bambi Jones)
3. String Bean - (featuring Peggy Scott-Adams)
4. Love Ain't Love Till U Give It Away - (featuring Peggy Scott-Adams/Greg Rose)
5. Older Man's Queen or Young Man's Slave
6. You Can't Touch the Music from the Sixties Thru the Eighties - (featuring Aaron Lewis)
7. I Got Those Rich White Folks Blues - (Intro Brandon Rogers)
8. Girl Dawgs and Boy Dawgs - (featuring Peggy Scott-Adams)
9. Everybody's Got a Phone Communication
10. Good, The Bad and the Ugly, The
11. Light Skin Girls, Dark Skin Girls
12. Caught Up
13. Wife, Woman, Lover, Friend
14. You Said It, No I Didn't - (featuring Natisse Bambi Jones)
15. This Little Light of Mine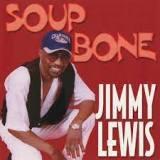 "Soup Bone" (Miss Butch 2003)
1. Don't Send a Girl to Do a Woman's Job
2. Give Me This Weekend
3. Love Trainee - (featuring Miss Brandy Jones)
4. Secret Lover, Undercover (I Don't Know How to Let Her Go)
5. Wife #1 Wife #2
6. It's a Different Feeling When U. R. Stealing
7. People Will Lie
8. Why Do Fools Keep Falling in Love
9. Pool Hall Willie
10. Different Strokes for Different Folks
11. I Found Somebody
12. I Don't Want It All
13. You Are My Woman
14. If I'm Not Still Married
15. Party, Party, Party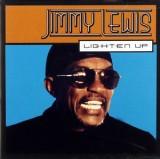 "Listen Up" (Miss Butch 2004)
1. On the Low Down
2. This Is War
3. You Snooze You Lose
4. Potty Man
5. My Kinda Girl
6. Start All Over
7. 50 Ways to Leave Your Lover
8. A Man Never Knows
9. Good Woman Bad Man
10. I'd Rather Want Something
11. Rich and Famous
12. Pool Boy Blues
13. Something for Nothing