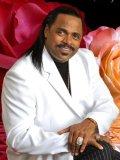 JERRY L
Born in Memphis Tennessee, Jerry Minnis, aka, "Jerry L" is cut from the Deep Southern Soul cloth with a raspy voice not far removed from the great Otis Clay. Although mainly a "Chitlin' Circuit" favorite, Jerry has toured all over the United States and even abroad, performing with many southern soul artists like Johnnie Taylor, Tyrone Davis, Marvin Sease, Bobby Rush, Willie Clayton, Little Milton, Albert King, to name a few.
His first record was released in 1997 on E & J Records entitled, "Something Special", which was followed four years later with the mini-masterpiece "Last Word In Lonesome", produced by the great Quinton Claunch on SoulTrax Records. This LP has ranked in Blues Critic Magazine's Top 100 Soul Blues/Southern Soul Albums 1980-2005 list. Minnis next turned to the "modern Southern Soul"-sounds of programmed "party blues" with his followup project "Nasty", which also gave him his signature hit "Do The Nasty". Following the obscure release, "After Tha Party" for Ryan Records, Minnis returned with "Daily Love" in 2006. In 2010 he signed with Lee Parker's Brimstone label for "Let It Ride"
Album Discography

"Something Special" (E & J 1997)
1. Backstreet
2. Who Is It
3. Ain't Nothing Wrong
4. Some Kind Of Friend
5. Something Special
6. Good To The Last Drop
7. I'm So Tired
8. For All These Years
*** A Tyrone Davis-styled set of smooth slowies, shuffle bumpers and a lil' Downhome Blues somewhere between Muscle Shoals and Davis' Chicago Soul. The familiar cheating on the down low theme is found on the opening "Backstreet", revealing L's classic soul voice. "Ain't Nothing Wrong" is a strong midtempo jam and "Some Kind Of Friend" an effective dramatic ballad. The ZZ Hill/Bobby Bland-inspired "I'm So Tired" is a standout as is "Good To The Last Drop" with L dipping to a sexy baritone and riding the midpaced rhythm to a headbobbin' groove. There's even a great duet with Bernadette Prince to close the disc ("For All These Years"). An auspicious beginning.
"Last Word In Lonesome" (Soultrax 2001)
1. Too Poor to Die
2. Put Love First
3. Ease It to Me
4. The Rain
5. The Last Word in Lonesome Is Me
6. Our Garden of Eden
7. You Gave Her Up
8. That's My Woman
9. Do Me
10.That's Howstrong My Woman's Love Is
11.I Wanna Make Love
12.Half Lovin' Me
**** Quinton Claunch signed Minnis to his SoulTrax label for this terrific Soul Blues outing, producing four cuts including the Country Soul gem "That's How Strong My Woman's Love Is", which proves they don't make 'em like they used to! Claunch's arrangement next of "Put Love First (written by Ecko's John Ward & George Jackson and also previously recorded by Vernis Rucker) is a career maker for Jerry L! Downhome sax leads and a powerful vocal by Minnis in the league of Otis Clay. Fantastic Soul. There's also fantastic Blues on "Loneseome": Sample lyric from "Too Poor To Die" (written by James Shaw): "Last night I dreamed that I die/Undertaker came to take me for a ride/Couldn't afford a casket/Embalment was so high/Had to get up off of my sick bed 'cuz I was too poor to die!". Aside from Claunch, however, Minnis and Mike Lowe fill out the set with their career best productions as well. While "Do Me" and "I Wanna Make Love" portend the less inspired compositions that followed this record, the percolating bumper "Ease It To Me", breezy Bobby Womack-styled "That's My Woman" and funky "Half Lovin' Me" all hit their mark. This album is the best Jerry L Minnis.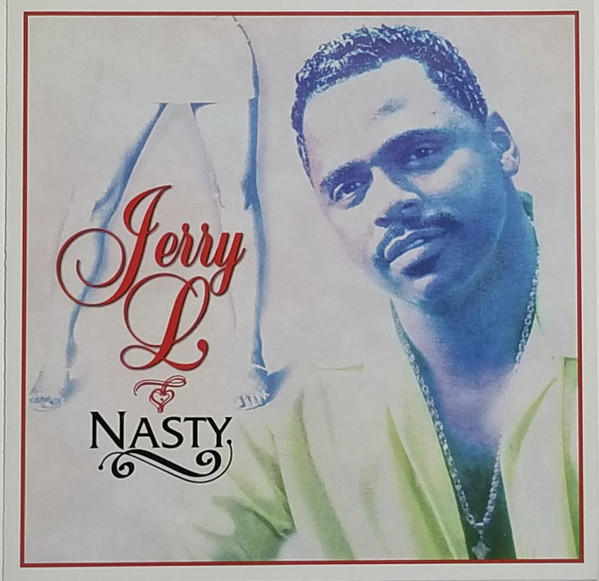 "Nasty" (Mi-Jay/Susie Q 2002)
1. I'll Bump a Big Fat Woman
2. Let's Get Freaky
3. Do the Nasty
4. Age Is More Than a Number
5. When a Man Cries
6. Joy to Have Good Sex
7. Let It Be Me
8. Do Me
9. I Wanna Make Love
10. Lil' Willie
11. Honey
12. Ease It to Me
13. Do the Nasty [*]
** Minnis goes the programmed "Southern Soul" route on this appropriately-titled set of upbeat bumpers and slow jams. The catchy "I'll Bump A Big Fat Woman" answers the Joe Tex classic and "Do The Nasty" was a regional hit but mostly these cuts are typical horny declarations over synthesized soul backing. There's even a number titled "Joy To Have Good Sex" just in case you didn't get the point. And therein lies a problem- it's gratuitous and lyrically unimaginative. It's not profane like Blowfly or "Gangsta Rap" but it's tediously simple minded. Clever double entendre is one thing but too many "I wanna do ya"-isms make one cringe. During "Let's Get Freaky" Minnis sings "When I'm with you I can't maintain/You make it hard for me to restrain. My anatomy, all my body parts. I can't hold back- it's so hard..." Yes he actually said "body parts". This is followed by songs named "Do The Nasty", "...Good Sex", "Do Me" & "I Wanna Make Love". AS far as machines go it's quality programming and Jerry L does get his Marvin Gaye on vocally at times but it's a letdown following the SoulTrax sessions from a year earlier.
"After The Party" (Ryan 2004)
1 - After Tha Party (club Mix) (4:46)
2 - Do The Nasty (club Mix) (5:03)
3 - Slow Dance (5:25)
4 - No Matter How High I Get (5:33)
5 - Games People Play (4:20)
6 - Eat Up Your Love (3:40)
7 - Your Lies (3:55)
8 - Work It (4:13)
9 - Just Do It (4:07)
10 - He's Using You (4:41)
11 - After Tha Party (4:46)
12 - Do The Nasty (5:01)
*** This independent set was produced by Ronnie "Rude" Perkins and features a consistent set of dancers and slowies. The title track is an effective swing out jam and Isadore McGhee's great shuffle bumper "Eat Up Your Love" should've been a hit. Other notables include a cover of Bobby Womack's "No Matter How How I Get", the electro-funk "Work It" and a remix of L's hit "Do The Nasty".
1. Girls in tha Hood
2. Oops That's My Badd
3. Daily Love
4. Let Me See U Work It
5. 2 Steps Behind
6. In the Middle Again
7. In the Backstreets
8. Do the Nasty
9. Ol School Party
10. I'll Bump a Big Fat Woman
11. Lil Willie
12. Show Me
**1/2 "Mr. Nasty" keeps pace with today's Southern Soul world with a fair cache of bumpers and sexy slow jams. Top heavy in terms of quality, the set saves the best for first. "Girls In Tha Hood" is a shuffle bumpin' ditty praising a certain type of Southern gal. "Country raised/Cornbread fed/Gold teeth in her mouth/Blonde wig on her head/Walking tall/Talking loud...". Perhaps Jerry L's written an anthem for these gals like Sir Mix-A-Lot did for women gifted in the buttocks region? Time will tell. Other notable dancers include "Oops That's My Bad", "Let Me See You Work It", a remixed version of "Do The Nasty" & "I'll Bump A Big Fat Woman", one of two songs snatched from the "Nasty" disc (the other being "Lil' Willie"). On the slow tip comes the faithful "Daily Love" & the philandering "In The Backstreets". On the latter L's vocal is surprisingly weak- too breathy, less powerful than he's capable of. But for the closer, "Show Me", he goes off with that raspy power he's known for. Whie "Daily Love" fails to live up to his true potential but it's on par for the genre. I'd love to hear him work with Claunch or another gifted producer with an ear for Deep Soul.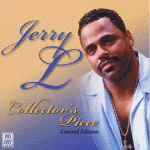 "Collector's Piece" (MiJay 2007)
17-song collection features the best tracks from his "Something Special", "After The Party" & "Nasty" albums, though nothing from "Daily Love" and "Last Word In Lonesome" (other than "Ease It To Me", which was repeated on "Nasty"). The opening cut "Your Lies" was previously unreleased.
1. Your Lies
2. Age Is More Than a Number
3. Backstreet Love Affair
4. Games People Play
5. Slow Dance
6. Let's Get Freaky
7. Eat Up Your Love
8. Half Lovin Me
9. He's Using You
10. I'm So Tired
11. Do the Nasty
12. Ease It to Me
13. I Wanna Make Love
14. You Gave Her Up
15. Do Me
16. That's My Woman
17. After tha Party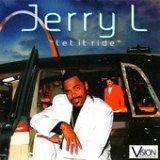 "Let It Ride" (Brimstone 2010)
1. Well Conditioned Woman
2. She Ain't Giving Me None
3. She Lied On Me
4. Nasty
5. Make A Choice
6. Don't Turn On Me
7. Freaky Thang
8. Silly
9. You Got Something
10. Dance Party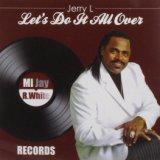 "Let's Do It All Over" (Mi Jay 2012)
1. When The Ladies Are Happy
2. I Still Love You
3. I'm Gonna Do Something About You
4. She Got Papers On Me
5. Do Me
6. Backstreet Love Affair
7. It Is What It Is
8. It's Good To See You Again
9. I'm Gucchi
10. I Can't Let Go
11. Do It All Over
12. She Lied On Me
13. You Chose Me
14. Give Me Some More

"A Million Women" (CDS 2013)
1. She's Got That Ooo Wee (feat. Ricky White)
2. Girls in the Hood
3. A Million Women
4. That Nookie Stuff
5. Get Busy Loving You
6. Your Girlfriend
7. Make a Choice
8. When the Ladies Are Happy
9. It's Gonna Be Good to See You Again
10. Don't Turn on Me
11. I Like Being with You
12. Oops That's My Bad
13. The End of the Rainbow