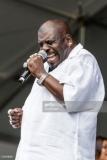 Jeff Floyd

Jeff Floyd, born in Jacksonville, FL, began singing in his church's choir like just about all Soul singers. He independently released his first album ( "Changing Times"), which was reissued on Japan's P-Vine Records in 1993. After years of performing and honing his skills he was noticed by Stax Records legend William Bell, who signed him to his Wilbe imprint. Floyd scored a huge regional hit with "I Found Love (On A Lonely Highway)" and has enjoyed status as one of the top Southern Soul singers since that time...

Album Discography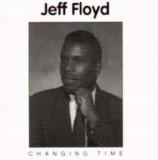 "Changing Times" (P-Vine 1993)

TRACKLIST; 1. Changing Times 2. 9 To 5 3. Breakin' Hearts 4. Miss You 5. Throw Her Love To Me 6. Walking In The Rain 7. Why You Ain't Funky 8. Little Susie

"Powerhouse" (Wilbe 2001)
1. I Found Love (On a Lonely Highway)
2. Funny Love
3. You're My Magic Girl
4. Let's Git It On
5. I'm Giving You My Private Number
6. I'm Giving Up (All the Other Girls)
7. Nobody Wants You
8. Try a Little Tenderness
9. Face Down
10. All I Need
11. Party All Night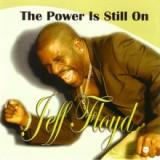 "The Power Is Still On" (Wilbe 2004)
1. Let Me Know
2. I Got My Woman Upset
3. Lovin' Someone on the Outside
4. I Don't Wanna Lose Your Love
5. Swing Out for Love
6. Thank You Baby
7. Somebody Is Gonna Lose a Good Woman
8. It's You
9. Last Chance
10. You Had It All
11. King Size Bed
12. Night Club
**** This "powerhouse" modern soul album has been out for over a year but I never got around to reviewing it (although it was picked as the #4 best Southern Soul/R & B album of 2005). Of course I've been enjoying the heck out of it for all of 2005. Twelve jams exquisitely produced by William Bell, Floyd & Reginald Jones. Starting with "Let Me Know", Southern Soul on the upbeat, bringing that old Hi Records groove to our times replete with a thumping rhythmic pulse and some midi horns for dressing. The big hit was the duet with Bell, "Somebody Is Gonna Lose A Good Woman". Makes me long for a new disc by Bell himself. Perhaps the best cut is the funky Dazz band-esque "You Had It All" that simply demands that bootys shake. Floyd wrote every song- four with Bell- and none of them are throwaways. "I Got My Woman Upset" and "Lovin' Someone On the Outside" were also hits. Tight production, well-written songs, but it might be for naught if Floyd hadn't that powerful voice. He's in charge on the mic with some of that J. Blackfoot rasp and passion. Floyd's got a long career ahead of him.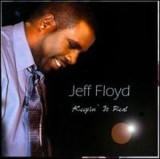 "Keepin' It Real" (Wilbe 2008)
1. Lock My Door
2. Shake Somethin' Loose
3. That Body
4. Woman's Worth, A
5. Do You Wanna
6. Hand on It
7. Planning My Weekend
8. Rump Bump
9. Where Do You Go
10. How Do You Want It
11. Wrapped Up in You
12. Last Call
**

1/2 It seemed like a long wait between albums (only 2 1/2 years) but the "Powerhouse" is back with his third set for William Bell's Wilbe records. Once again the production and sound is Top shelf for the Southern Soul Blues genre with Bell, Floyd and trusty Reginald "Wizard" Jones to credit. Bell & Floyd penned nine originals together while Floyd provided three by his lonesome. The first single, "Lock My Door", is a graduate of Tyrone Davis/Dakar college and already garnering maximum airplay.

It's immediately followed up by two duds, a generic dancer "Shake Somthin' Loose" and the tedious "That Body", which fails both lyrically and melodically. The epitome of filler. The album is nearly rescued by the slinky slowie "A Woman's Worth", featuring Bell himself (the real King Of Southern Soul) as co-lead. Still it meanders with too few changes for six and a half minutes. Overall a letdown so if you're keeping a report card that's two B's and two D's and there's eight more to go. Preview: there's no A's and plenty of C's that follow. Track 5 "Do You Wanna" is mediocre, "Hand On It" is daft.

The album sports nearly the same mid-paced, innocuous groove throughout, light jangly guitar, genteel keyboard fills and mannered percussion; rarely creating any excitement. The lone exception may be the funky "Rump Bump" that would've fit snugly on labelmate Fred Bolton's strong Wilbe debut. "Rump bump bump bump bump!" Now that's a hook and a bright spot on an otherwise lukewarm LP. Lots of safe Soul but just nothing spectacular this time out.

"Watch Me Work" (Wilbe 2012)
1. Using Me
2. Front Door Back Door
3. Good
4. Giving You What You Want
5. That's A Lot Of Love
6. Jealous Lady
7. Changing Times
8. Seven Day Lover
9. She's Got Everything
10. Party Time
11. Never Walk Away From Love
12. People Are Going Out