Jaye Hammer
Jeremy "Jay'e Hammer" George was born in Friars Point, Mississippi (the oldest town on the Mississippi River), "Jay'e Hammer" has been around the music industry since he was 14 years old.
Album Discography
"Work It On Me" (EWE Group 2005)
(1) WORK IT ON ME
(2) STEPPING OUT FOR LOVE
(3) TURN THIS PARTY OUT
(4) DOWN SOUTH
(5) I'M SORRY
(6) ONE STOP LOVER
(7) STEP'IN OUT TONIGHT
(8) LADY IN THE MIRROR
(9) YOU NEED ME
(10) LOVER MAKER
**1/2 Hammer's label, Blues River Records, has recently put out two excellent CDs (Booker Brown, Joy) so I expected the same from "Work It On Me" but, although not bad, it's a fairly mediocre affair. Hammer is a Mississippi native with a Gospel background entering the ever-growing "Southern Soul" scene with a voice and sound not far removed from peers O.B. Buchana or Omar Cunningham but main producer Morris J. Williams is in hit-or-miss mode on his 6 cuts. Throwaway tracks like "Down South" & "Step'in Out Tonight" contain countless cliché's and the lifeless programming detracts from winners like "Turn This Party Out" and the title cut. Percy T. Friends doesn't fair much better on his four tracks as only the Beach-rhythmic "Steppin' Out For Love" and the percolating shuffle-bumper "One Stop Lover" warrant repeat listens. That's the problem with programmed music- if the songs aren't exceptional nor the production particularly creative there isn't much left to recommend this over the competition. Being that Blues River has been proven to produce quality music I'm certain better things are to come from Hammer. Still, "Turn This Party Out" should be a hit club track.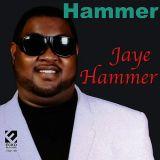 "Hammer" (Ecko 2012)
1. I'm Leaving You
2. I Thought It Was Jody (But It Was Judy)
3. Mississippi Slide
4. Soul Train Dancer
5. I Can Love You Like That
6. Making That Booty Roll
7. Fussin' And Naggin'
8. Go Ahead On
9. Party Mood
10. Strawberry Ice Cream Woman
11. Party Mood (Live Mix)
12. I Can Love You Like That (Radio Mix)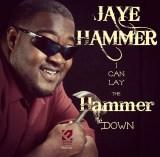 "I Can Lay The Hammer Down" (Ecko 2013)
1. Shuckin' and Jivin'
2. Cheatin' Ain't No Fun
3. I'm in Love
4. Lay the Hammer Down
5. Let's Call a Truce
6. Dig a Little Deeper
7. Turn on the Lovin'
8. Your Search Is Over
9. I Just Can't Let It Go
10. One Stop Lover
11. Blues Buffet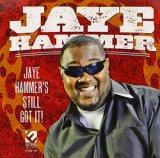 "Jaye Hammer's Still Got It" (Ecko 2014)
1 I'm Not Gonna Cheat on My Wife Anymore
2 Let Me Help You Get Even with Him
3 This Is a Blues Club
4 The Longer You Love Me
5 I'm Gonna Hit That Thang
6 Make up Sex
7 Any Kind of Party
8 I'm a Booty Freak
9 Hammer's Juke Joint Shack
10 I'll Drink Your Bathwater, Baby
11 She's Still Got It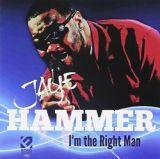 Jaye Hammer "I'm The Right Man" (Ecko 2015)
01. The Sweeter the Peach
02. Here We Go
03. I'm Gonna Hit That Thang (Remix)
04. Just Because
05. I Need It
06. Is She Waiting on You?
07. I'm the Right Man
08. I Ain't Leaving Mississippi
09. That's the Kind of Man
10. Let's Hear It for the DJ
11. Party Mood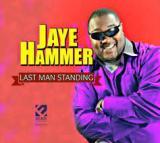 Jaye Hammer "Last Man Standing" (Ecko 2017)
1 The Last Man Standing up in It
2 Party at Home
3 Mississippi Style
4 Trail Ride
5 Let's Do It
6 It's Real
7 When I Can Give Her Something You Can't
8 I'm a Package Handler
9 Big Booty Women
10 Good Old Country Boy
11 Trail Ride (Remix)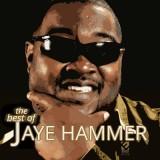 "The Best Of" (Ecko 2019)
1 Give It to Me
2 Party Mood
3 She's My Baby Forever
4 I Ain't Leaving Mississippi
5 Making That Booty Roll
6 Party at Home
7 I'm Gonna Hit That Thang
8 I'm in Love
9 Dig a Little Deeper
10 I Just Can't Let It Go
11 Party Mood (Club Mix)
12 Good Old Country Boy
13 Soul Train Dancer
14 I'm Leaving You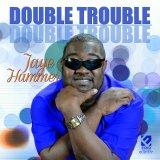 "Double Trouble" (Ecko 2019)
1. She's My Baby Forever
2. Groupie Girls
3. Let Me Hammerize You
4. Buck Jumpin' Dance
5. We're Steppin' Out Tonight
6. Double Trouble
7. She's Lovin' Me Crazy
8. Booty Slide
9. Coming Home To You
10. Blues Heaven
11. Blues Heaven (radio version)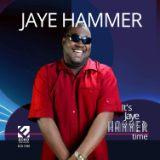 "It's Jaye Hammer Time" (Ecko 2021)
1 Let Me Come Home
2 You're a Keeper
3 It's Yours When You Want It
4 You Deserve Better
5 You Got a Good Un
6 Party Mood (Club Mix)
7 No Doubling Back
8 Kicking up Some Dust
9 Come See About Me
10 I'm in a Hole in the Wall Mood Tonight
11 Give It to Me