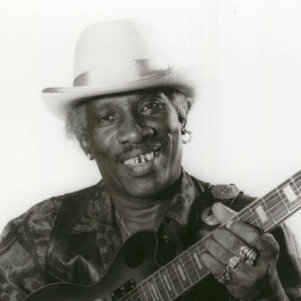 James Peterson

James Peterson was born November 4, 1937 in Russell County, Alabama. He got to know the blues early on in life while working at his father's juke joint. He took up the guitar after leaving home, and became a club owner himself in 1965, opening the Governor's Inn House of Blues in Buffalo, N.Y. (Over the years Peterson ran several other clubs including the Inn after Dark in St. Petersburg, Florida, One Stop Inn in Tampa, the New Governorís Inn in Buffalo and Club 49 in Eufaula, Alabama). He recorded his first album with his son, Judge Kenneth "Lucky" Peterson, in 1972. "The Father, The Son, The Blues" was released on the Today Records label.
Peterson relocated to Florida in 1980 and released his second LP in 1981 ("Tryin' To Keep The Blues Alive").

His intermittent career as a recording artist began again with "Rough and Ready" and "Too Many Knots" for the Kingsnake and Ichiban labels in 1990 and 1991, respectively. Next he was signed by Malaco Records' sister label Waldoxy for 1995's "Don't Let the Devil Ride" followed by "Preachin' The Blues" in 1996.
On his own he released the obscure "Wrong Bed!" on his own HownDog imprint in 1998. 2004 saw Peterson record another duo album with son Lucky, 2004's "If You Can't Fix It" on the JSP label. Peterson returned to Alabama in the mid-2000s, and died of a heart attack there on December 12, 2010.

Album Discography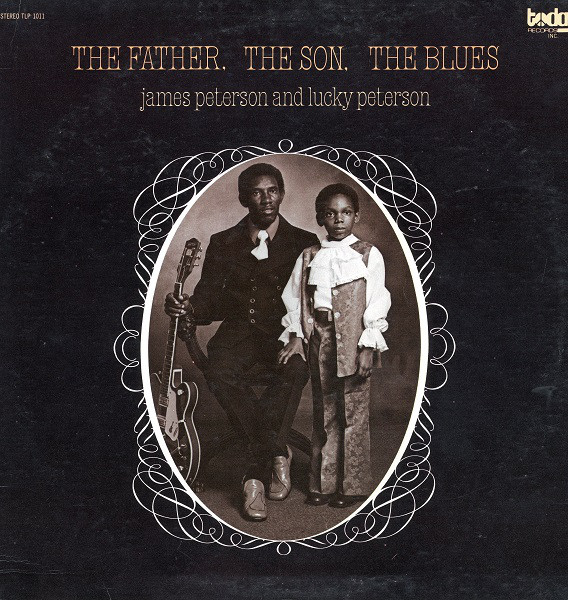 James Peterson Lucky Peterson "The Father, The Son, The Blues" (Today 1972)
A1 The Way A Tree Falls
A2 I Need You At Home
A3 What Would I Give
A4 Every Goodbye Ain't Gone
B1 Jacksonville
B2 Don't Put Off For Tomorrow
B3 Music Is The Thing
B4 Florene
B5 Daddy Come Home For Christmas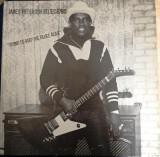 "Trying To Keep The Blues Alive" (Judge 1981)
A1 PULL UP AND WALK 3:34
A2 LOOKING BACK 5:24
A3 TAKING INVENTORY 3:02
A4 TRYING TO KEEP THE BLUES ALIVE 3:30
B1 EVERY GOOD-BYE AIN'T GONE (I) 4:26
B2 EVERY GOOD-BYE AIN'T GONE (II) 4:02
B3 WHEN I GO TO WORK 3:15
B4 I NEED YOU AT HOME 4:45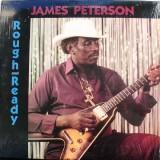 "Rough And Ready" (Ichiban 1990)
I Fell In Love With A Prostitute 4:09
Chicken Biddy 4:13
Takin' Inventory 4:07
All On Account Of You 4:58
Bait Cost More Than The Fish 3:34
Can't Teach An Old Dog New Tricks 3:21
Mind Is A Terrible Thing To Waste 4:15
Sing The Blues Until I Die 4:38
Up For Adoption 4:32
Clothesline 4:23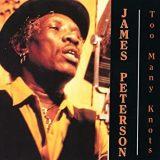 "Too Many Knots" (Ichiban 1991)
1 Fish Ain't Bitin'
2 Flip Floppin' My Love
3 Call Before You Come Home
4 Long Handled Spoon
5 Slob On The Knob
6 Too Many Knots
7 Jacksonville
8 Every Goodbye Ain't Gone
9 More Than One Way To Skin A Cat
10 Blind Can't Lead The Blind
11 Killer Rock
"Don't Let The Devil Ride" (Waldoxy 1995)
1 Don't Let The Devil Ride
2 Children Gotta Eat
3 I Need You At Home
4 Bite My Hook
5 Boat Won't Float
6 It's So Good
7 Ain't Enough Gas To Get Over The Line
8 Went Too Far, Stayed Too Long
9 Tired Of Catching Hell
10 Playin' The Game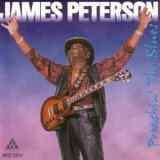 "Preachin' The Blues" (Waldoxy 1996)
1 Shoe On The Other Foot 4:54
2 Who Shot John? 4:15
3 Lost What I Had 4:31
4 Silky Silk 3:23
5 Come Home To Eat 7:24
6 The Bottom Line 4:11
7 Women's Pet 4:18
8 Why Mama Had To Cry 4:27
9 I've Got A Problem 3:58
10 Some Things A Man Shouldn't Have To Do 5:28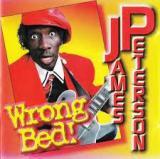 "Wrong Bed!" (HownDog 1998)

1. Wrong Bed
2. Ends Meet
3. Four Little Boys
4. Blood Runs Cold
5. Keep On Pumpin'
6. You Gotta Pay
7. Right Place, Wrong Time
8. Memphis Smoke
9. Fishin'
10. Cryin' Time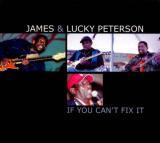 James & Lucky Peterson "If You Can't Fix It" (JSP 2004)
1 Strange Things Happenin' Every Day
2 Time To Go
3 Cripple Man
4 Somewhere In Between
5 If You Can't Fix It
6 Never Take Sand To The Beach
7 Get Down
8 Too Young To Die
9 Don't Give The Devil No Ground
10 More Harm Than Good