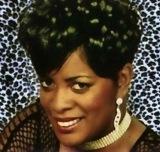 Jackie Neal
Jacqueline "Jazzy Jackie" Neal was born in Baton Rouge, Louisiana, July7, 1967 in a very musical family. You could call the Neal family the "Jackson family" of Louisiana. Daughter of Shirley Brooks Neal and bluesman Raful Neal, this talented singer attended Capitol High School in Baton Rogue,LA where she was the head of her majorette squad. She is sister to blues guitarist Kenny Neal and most of her immediate family are working musicians! In 1995, Jackie made her debut with her first album,"The Blues Won't Let You Go". She scored several regional hits with her next two records in the "Southern Soul" realm and her star was on the rise when she was fatally shot by a scorned ex-boyfriend in March of 2005.
Album Discography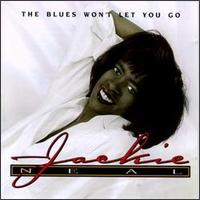 "The Blues Won't Let You Go" (Cititrax 1995)
1. Drop The Curtain On You
2. Sometimes I Wonder
3. The Blues Won't Let You Go
4. I'm Tired
5. That's What I Get For Thinking I'm Over You
6. From Now On
7. Barking Up My Tree
8. Sometimes I Wish I Were Dead
9. Man (Remix)
10. Four In The Morning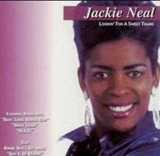 "Lookin' For A Sweet Thang" (Backstreet 2000)
1. Your Dr. Feel Good
2. Keep It up Woman
3. Right Thang, Wrong Man
4. Sweet Thang
5. Nooky Thang
6. M.A.N.
7. Shattered by a Whisper
8. Feel Good [Remix]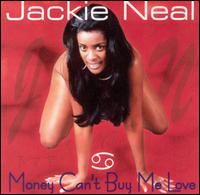 "Money Can't Buy Me Love" (Backstreet 2002)
1. Good Thang
2. Juke Joint
3. $ Can't Buy Me Love
4. Alright
5. Til U Get What You Want
6. Mr. Right
7. Go Away
8. Twurk It
9. In Love With (Yo Stuff)
10. Gotta Get Me Me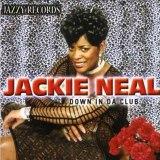 "Down In Da Club" (Jazzy 2005)
1. 2X Loser
2. Down In Da Club
3. He Don't Love Me
4. Freak Party
5. Hurt By Love
6. My Kinda Man
7. The Way We Roll
8. Life
9. Work It In the Middle
10. The Way We Roll (Remix)
11. Zydeco Dance
12. He Don't Love Me (Remix)
*** Sadly this is the final record from Ms. Neal prior to her tragic murder. Well, at least she went out partying it up with this upbeat Southern Soul set boasting a celebratory vibe and plenty of Jackie's confident singing- full of sass and swagger. It's a family affair on the first hit "The Way We Roll" with Jackie reminiscing about her childhood and the benefits of her loving (and talented) family. "When I was a little girl at the age of five my daddy took me to school...I had my brothers and sisters with me 'cuz that's the way my mama wanted it to be...That's the way we roll". The catchy title cut is another contender for radio, featuring those sweet synth horns and rolling basslines. Jackie brings a 'lil funk on the dancer "Freak Party" in full headbobbin' put your cup up in the air glory. Don't stop dancing yet as the wild "Zydeco Dance" will have you wiggling. But she can also slow roll it on "Work It In The Middle". This would be my choice for the next single! Love that effect on her vocals. I should mention there's a couple thought provoking moments on this record. On "He Don't Love Me" she delivers the chilling lyrics "He don't love me but he can't stand to see me with another man". It's hard not to think of the disturbing circumstances of her death at the hands of a jealous ex on this one. On "2X Loser" she proves she's not about trifling with no lying man- in fact she tells him "you ain't much of a man". Perhaps the same man? (By the way Jackie's nephew Tyree Neal wrote all the tracks). Both are strong songs and this disc feels like a good time rather a bittersweet lament overall. We'll miss you Jackie.