Gregg A. Smith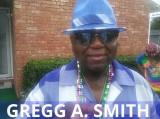 Greg Smith was born Feb 7, 1951 in Honey Grove, Texas (about 70 miles northeast of Dallas) and moved to Portland, Oregon when he was about 17. "I got into the community choir, the high school band, and joined a working band, The Antoine Brothers with Nolan Struck as the lead singer" Smith has said. Some years later in 1985 Smith released a live record, "The Texas Blues Wailer" to little fanfare but in 1990 Smith managed to get his first studio record, "Money Talks", distributed through the then hot Soul/Blues label Ichiban Records. A second LP, "It's My Time", was also distributed through the label before he was signed to the label for 1997's "I Wanna Rock Ya". Unfortunately this was during Ichiban's decline and the record was soon relegated to cut-out bins. Smith sauntered on with his finest album to date, "Stacked In The Back" before temporarily eschewing his Soul/Blues sound for a contemporary R & B feel on "Forbidden Fruit". In 2005 he released a greatest hits compilation containing the hit "Has It Come To This". In 2010 CDS Records issued a new Smith album, "Forever Young" and then the all Blues "Caravan Of Dreams" followed by the Southern Soul "Wanted: One Soul Man". Currently he has one of the top rated Radio Shows in North Texas on station KNON,89.3Fm. You can listen every Friday from 9:00am-12:00pm
Album Discography
"The Texas Blues Wailer" (? 1985)
N/R Live recording made with the help of producer Phil York
"Money Talks" (Ultrax/Ichiban 1990)
1. Lowdown
2. Blues In My Blood
3. Money Talks
4. Party Warrior
5. Stick And Stay
6. Stuck On You
7. Young Men Don't Get The Blues
8. You Are
9. Crying In The Chapel
10. Looking For A Lady
11. Bank And Benefits
12. First One
*** Decent early 90s Soul/Blues from husky voiced DJ features fine, if derivative Downhome Blues numbers like "The Low Down", the Bobby Bland-blessed "Blues In My Blood" and the title cut penned mostly by producer Bruce Bonner with co-writers Smith, Joe Lois Bede, Larry brown and Beverly Davis. The album naturally sounds dated on Pop/R & B creations like "Bank And Benefits", "Looking For A Lady" & "You Are" but it's mostly Blues and even Deep Soul like "Stick And Stay".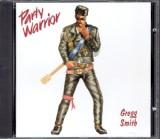 "Party Warrior" (Prestige 1991)
N/R Reissue of "Money Talks"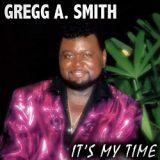 "It's My Time" (Ultrax/Ichiban 1992)
1.Full Time Lover
2.I Miss You
3.Love Thang
4.Lovers Hangover
5.To The Rescue
6.History Of The Blues
7.It's My Time
8.Too Many Miles
9.Born To Have The Blues
10.Mother
**
Dated production sound and a high percentage of mediocre songs derail Smith's second set. While it boasts some fine Downhome Blues ("Full Time Lover"), even sweet Urban Contemporary Soul ("Lovers Hangover") the dated production and flatness of the performances make the record sound like an artifact from the immediate post-80s trash heap for Blues music.
"I Wanna Rock Ya" (Ichiban 1997)
1. That's the Way
2. Louisiana Bound
3. Dance With the One
4. I Wanna Rock Ya
5. I'm Trusting in You
6. Love Is Amazing
7. Party Down
8. Fell in Love
9. Lovers Hangover
10. Knockin' on Heaven's Door [Live]
11. Full Time Lover
12. Mother
***
Underrated set comfortably jumping from Funky R & B/Dance tracks ("That's The Way", "Dance With The One", "Party Down") to smoky slow Blues ("Louisiana Bound") to smooth Soul balladry ("I Wanna Rock Ya") to sentimental pop ("Mother"). Smith has a perfect Blues voice and deserves his propers. Unfortunately, Smiths's label Ichiban, was winding down at the time of this disc's release and the project never had a chance.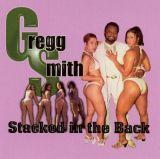 "Stacked In The Back" (Hometown 1999)
1. Stacked in the Back
2. Stuck on You [Remix]
3. Stick and Stay [Remix]
4. Jack Pot Blues
5. Walking the Dogs
6. Giving You Your Propers
7. Clean Up Man
8. Tired of Being Accused
9. Trouble
10. Ain't No Thang
11. Hot Love
***1/2
Despite the ridiculous album cover this is Smith's best record to date. The title track, "Clean Up Man", "Trouble" & "Jack Pot" are superb Soul/Blues cuts in the Johnnie Taylor, Johnny Adams or Bobby Bland styles. Remixes of both "Stuck On You" & "Stick & Stay" are superior to the originals. The latter a fine Southern ballad. "Giving You Your Propers" is a great showcase for Smith's rich voice. The only misstep is the rap-polluted "Ain't No Thang". "Stacked" is as good as anything his more popular contemporaries have been releasing.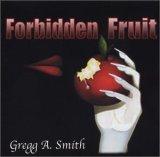 "Forbidden Fruit" (Trinity River 2002)
1. Forbidden Fruit
2. Hush Boy
3. Here I Go Again
4. Serious
5. Brother Ricky
6. Badd Habit
7. Stayed So Long
8. Here I Go Again
9. I Can't Go On
10. Laughing at Us
***
A change of pace for Smith. Instead of Soul/Blues he opts for a plush, contemporary R & B vibe. Though he has a strong voice for it it was doubtful Smith could crash Freddie Jackson territory at this stage in the game. Perhaps if he started as a balladeer...? Smith sounds seductive on "Forbidden Fruit", gets his croon on for "Hush Boy" and his inspiration on "Laughing At Us". Also interesting is "Stayed So Long", which seems to be the template for his more recent single "Has It Come To This". Overall, "Fruit" may not be what you have come to expect but it's a genuinely fine record.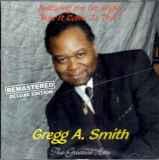 "Greatest Hits: Collector's Edition" (G-Man 2005)
1. Has It Come To This 2. Tonight 3. That's The Way 4. Blues In My Blood 5. Stuck On You 6. I Wanna Rock You 7. Stacked In The Back 8. The Low Down 9. Money Talks 10. Dance With The One 11. Louisiana Bound 12. Fell In Love 13. Stick And Stay 14. Knocking On Heaven's Door 15. Mother
**** It's easy to believe Smith is also a radio DJ when you hear that deep smoky voice chat us up on the new hit "Has It Come To This". Like Frank-O Johnson he also has a strong singing voice able to deliver on many forms of blues n' soul. "Has It Come To This" is the brand new single on this satisfyin' 15 song collection. Smith reminds us how we got our woman. "...you got her by taking flowers to her at her job...by taking her out to dinner and dancing, swingin'...you used to give her money to go to the beauty salon" but you don't do it anymore. Hey, the women get reminders too on what they used to do so it's equal opportunity. This is one of the better "same thing you did to get her/do the same thing to keep her" songs I've heard. Songs like this balance out the many "cheating" songs in the Southern Soul/Blues world. Next Smith puts on a vocal tour de force with "Tonight", a fantastic bluesy ballad that is part Ray Charles and part Johnny Adams. A gem! Nearly as good is "Stick And Stay" and his surprising deep soul rendition of Bob Dylan's "Knocking On Heaven's Door". I'm sure Bob would be proud. Smith also excels on soul/blues winners like "Stacked In The Back", "Louisiana Bound" and the B.B. King-influenced "Stuck On You" and takes you to the dance floor on "Dance With The One", featuring a squawking sax solo by Don Diego plus the Lucky Peterson-produced "Fell In Love". And like a sweet after dinner port Smith closes the disc with a tender ode to mama ("Mother"). A must have CD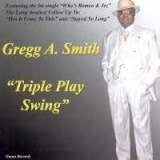 "Triple Play Swing" (G Man 2008)
1. Romeo & Jez
2. Lookin For a Lady
3. Angel
4. Stand By Me
5. Stayed So Long (Rebirth)
6. Rest My Bones
7. Trouble
8. Has It Come To This
9. One Day At a Time
10. Crying In the Chapel
11. Stayed So Long
**** Radio personality Gregg A. Smith, like one Frank-O Johnson, I've always found as perfectly strong singers/artists that could hang tough with all the other records they spin while a DJ. Don't be fooled by the seemingly homemade album cover this is a great sounding set of Downhome Blues and Southern Soul. The obvious centerpiece of the project is the three-part saga of lovers Romeo & Jez, who were first introduced to us in the song "Stayed So Long" from the obscure full-length "Forbidden Fruit". That cut is reprised here in superior fashion and is joined by the "part 2", "Has It Come To This" (remixed), which was a considerable hit single from his "Greatest Hits: Collector's Edition" set. But now the third of the trilogy is here with the plaintively-titled "Who's Romeo & Jez". All three follow a similar pattern: Smith narrates the story in his deep, sexy tone atop a a bubbling musical backdrop punctuated by the sweetly-sung refrain. Having the full trilogy here is mist welcome but it isn't even the highlight of the album overall. The one-two "live" punch of "Angel" and "Stand By Me" are perhaps the best ten-plus minutes of his career. Smith can sang fo' sho. "Angel" will please fans of the great one Bobby 'Blue' Bland. Speaking of Bland the slow burning blues cuts "Trouble" and "One Day At A Time" can give the legend a run for his money these days. Bottom line: Gregg A. Smith deserves his propers and here's to hoping this album finds a audience.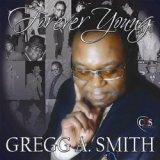 "Forever Young" (CDS 2010)
1. Forever Young (with Bobby Rush, Lucky Peterson & Carl Marshall)
2. Everywhere I Go They Want My Woman
3. Johnny, Don't Give Your Woman To Frank
4. Let's Keep It Private
5. He Put The Right Woman Out He Put The Wrong Woman In
6. I Haven't Been A Loving Man All Of My Life
7. When It's Just The Two Of Us
8. We Need A Friend
9. Time To Go To Work
10.When People Talk
11.Forever Young Inst.
12.We Ain't Got Long To Stay Here
Though he is likely more well known as a DJ at Dallas' KNON Smith has had a lengthy career as a recording artist. According to Smith he was signed at the same time as rapper Vanilla Ice by John Abbey's Ichiban Records. This doomed Smith' first album "Money Talks" since Ice was breaking out and required attention. Smith ended up recording four albums for Ichiban and then started his own G Man Records imprint. "Forever Young" is his first for CDS and the title track deserves the spotlight. The down home Blues features Smith, Carl Marshall, Bobby Rush and Lucky Peterson. It's the only straight Blues cut on the album, however. "When It's Just The Two Of Us" and "Time To Go To Work" are upbeat dancers and "When People Talk" an epic slow song.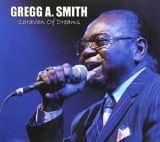 "Caravan Of Dreams" (CDS 2012)
1 24 Hours A Day
2 You Got To Hurt Before You Heal
3 You Are
4 Stand By Me
5 Blues In My Blood
6 Stuck On You
7 Angel
8 Money Talks
9 Stick And Stay
10 The Lowdown
11 The Thrill Is Gone
12 Party Warrior
13 Knockiní On Heavenís Door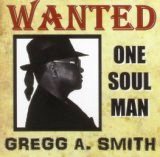 "Wanted: One Soul Man" (CDS 2013)
1. Can You Still Drop It?(4:49)
2. Still Pretty(4:56)
3. Over My Head(3:52)
4. Time to Go to Work [Remix](4:07)
5. Ms. Katie(4:15)
6. Leave Well Enough Alone(3:46)
7. If I Have to Buy Your Friendship...(3:20)
8. I Don't Like Some Things that You Like(4:12)
9. Take Care of You for Me(3:43)
10. Precious Lord(3:47)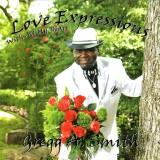 "Love Expressions" (G Man 2013)
1 Love Expressions 2:03
2 Love Is Amazing 4:33
3 Lovers Hangover 5:06
4 Stick And Stay 5:47
5 I Miss You 4:50
6 Tonight 4:12
7 I Wanna Rock You 4:47
8 Hush Boy 5:07
9 To The Rescue 4:53
10 Blessesd Wtih An Angel 4:04
11 Giving You Your Propers 8:45
12 Forbidden Fruit 3:59
13 Serious 3:57
14 Love Expressions 1:11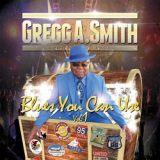 "Blues You Can Use" (G Man 2016)
1 Ain't Thirsty No More
2 Born To Have The Blues
3 Tired Of Being Accused
4 Young Men Don't Get The Blues
5 Jack Pot Blues
6 Trouble
7 Full Time Lover
8 Giving You Your Propers
9 Let Me Be The First One
10 History Of The Blues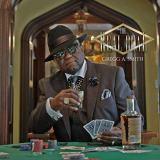 "The Real Deal" (G Man 2020)
1 Wouldnít Treat A Dog (The Way You Treated Me)]
2 Jumpin At The Juke Joint
3 Living On The Dark Side of Love
4 Home To You
5 Donít Cry No More
6 I Still Love You
7 Quiet As Itís Kept
8 Party Warrior
9 Having A Party
10 Teasin Woman
11 Cadillac Problems
12 Everybody Ought To Praise His Name
13 Donít Cry No More (Party Remix)