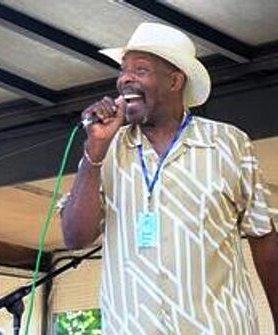 Gerome Durham
Gerome Durham was born in Durant, MS and attended L.A.C. School in Lexington, MS. At the age of 17, Gerome moved to North Carolina and worked in tobacco fields, then moved back to Durant, MS. Then he got job in Jackson, MS where he later moved, and worked at a chicken factory. In 1962 won a talent contest at the Blue Nose Club in Jackson, MS for $25.00.

In 1965 - moved to Milwaukee, WI where he worked at a washbowl factory for 38 years. In Milwaukee, he met Mr. Johnny Rawls and started his music career. Johnny took him under his wing, and began taking him on the road with him.

Gerome's music careers spans 20 years. His first release was a CD Single in 1993 entitled, " A Woman is a Strange Thang Part 1 and 2". He has released six Soul Blues full lengths this far including "Walk In", "Stepping Out", "Gerome Durham", "Blues After Dark", "Old Dog" and "Mississippi Blues Boy".
Album Discography
"Walk In" (self release)
Info needed on this title.
"Stepping Out" (Soul Blues 51 2004)
1 Bye, Bye Baby
2 I Thank God for You
3 What You Gonna Do
4 That's What You Do to Me
5 Time Keep On Ticking
6 Stepping Out
7 Make Sweet Love to You
8 Too Many Women
9 Six Feet Four Man
10 Time Keep On Ticking-Remix

"Gerome Durham" (Soul Blues 51 2006)
1. Hard Times
2. Work Me So Hard
3. Long Way Around
4. We Are Going To Stay Together
5. Darling I Love You
6. Going Back
7. Let's Get Together
8. Put that thing on me
9. A Woman Is A Strange Thing
10. It's Been A Long Time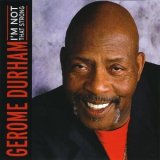 "I'm Not That Strong" (Soul Blues 51 2008)
1. Gerome's Theme (Get Down)
2. I'm Not That Strong
3. I'll Get Over You
4. Loved Somebody Who Didn't Love You
5. Make Sweet Love To You
6. Rock With Me
7. I Thank God For You
8. Till The Morning Come
9. Your Love
10. Hey Baby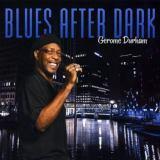 "Blues After Dark" (Gerome Productions 2010)
1 Let Me Love You Baby
2 Low Down Dirty Woman
3 Lose Your Happy Home
4 Take It Easy
5 Shake It Baby
6 Danny Lee's
7 That's Alright Girl
8 Mississippi My Home
9 Baby Please Come Back To Me
10 Steppin' Out Tonight
11 That's Love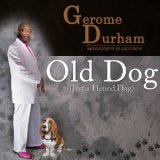 "Old Dog (Just A Hound Dog)" (Music Access 2013)
1 Old Dog (Just a Hound Dog)
2 Come Get Your Love
3 Something You Can Feel
4 Love Doctor
5 Just a Garbage Man
6 That Girl Love to Dance
7 You My Lady
8 Love You Girl
9 Letís Get This Thang Together
10 Long Way Round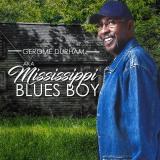 "Gerome Durham AKA Mississippi Blues Boy" (???)
Release date and current status of this LP is unknown. originally it was slated for 2017 release with one single already released ("My Woman Loves Me")