Gerod Rayborn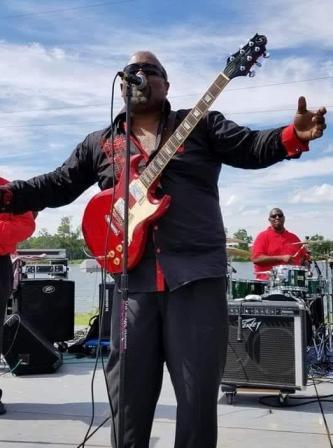 Gerod Rayborn, "Blues Man of the South", has established a career as a guitarist, vocalist, writer, & producer.
Coming from a family of singers and musicians, Gerod performed with his father, John Rayborn, in The Rayborn Gospel Quartet, from 1982-1986. Following that, he performed with another family group called The Sensational Strong Family from 1986-1991 where he began recording and touring as a musician/artist. He became a member of The Sanctuary Band playing for the legendary Rev. Al Green. Gerod would eventually find his calling in the blues genre. The legendary Little Milton Campbell took a liking to Gerod and supported his career as the next blues sensation while grooming him and providing career guidance. From 1992-1995, another southern soul blues artist, Bill Coday, opened his door and added Gerod to a lineup of shows. In 1996, Gerod began to come into his own, writing tons of songs for major southern soul blues artists like Denise LaSalle in which he co-produced her album "Pay Before You Pump". Since 1998 to present, Gerod has worked with Ecko Records Owner/Producer John Ward and Program Director Larry Chambers, songwriting and publishing songs for artists such as Quinn Golden, Carl Sims, O.B. Buchana, Ms. Jody, David Brinston and others.
Gerod released his first solo album, "Steppin Out" in 2004 under his own independent label, New Groove Records and Papa Doug Music. The album achieved local success, particularly in the Memphis area.
In 2010, Gerod released his second solo Album under the Ecko Records umbrella, "Call Before You Come" which included 14 tracks and featured the title track "Call Before You Come", the silky-smooth groove "I'm A Hustler", and the soulful song, "You Been Good To Me".
As of writing Rayborn is in the studio working on his 3rd album set to release in late 2020 or early 2021.

Album Discography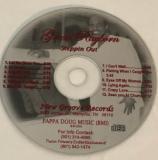 "Steppin' Out" (Papa Doug Music 2004)

"Call Before You Come" (Ecko 2010)
1. You Been Good To Me
2. I Ain't Going Nowhere
3. You Got To Love Me To Put Up With Me
4. Call Before You Come
5. She Told It
6. Nosey Neighbors
7. Lying Again
8. Tell Them Who I Am
9. I'm A Hustler
10. He Can't Stop You
11. You So Jealous
12. I'll Make It Up To You
13. Loan Me Some Loving
14. Feel Like Prison On My Job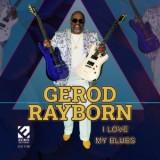 "I Love My Blues" (Ecko 2021)
1 I Need It
2 I Love My Blues
3 Take Me Back
4 Sue's Daughter
5 You Didn't Want What You Had
6 Night Time Lovers
7 Show Me Some Love
8 I Still Want You
9 That Groove
10 I'm the Right Age to Sing the Blues
11 I Work Hard for What I Got
12 Finders Keepers
13 Ain't Gonna Let Nobody Mess up My Day
14 Somebody's Been Talking Too Much