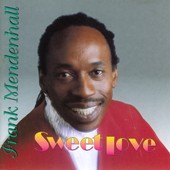 Frank Mendenhall
Southern Soul/Reggae singer Frank Mendenhall was born March 14, 1948 in Camden, Alabama but set up shop in Washington D.C. Though initially toying with Reggae Mendenhall found an audience in Southern Soul when two songs from his debut LP "Time" because radio and club hits in the chittlin' circuit. "Time" and "Shon't Dont Dont" (the latter was also covered by Sheba Potts-Wright). He only released two more album over the next 6 years prior to his death. His last, "Hard Times", produced several popular songs in the South ("Jealous", 'Hard Times" & "Party With Me Tonight" among them).
Album Discography

"Time" (Wurst Act 1995)
1. Time
2. Shont Dont Dont
3. Love Slips Away
4. Babalon Trail
5. Rumble In The Jungle
6. Rumble In The Jungle #2
7. Sad Song Blues
8. Love You So Much
9. So In Love
10. Get Up It's Time To Party
11. Time #2
12. The Messenger

**1/2

What if a Reggae singer with dreadlocks did Southern Soul? That's what you pretty much get with the unique Frank Mendenhall. He has a voice for Reggae as evident on "Rumble In The Jungle" and "Babylon Trail", but it was forays into Chitlin' Circuit Soul that resonated. Both "Time" and "Shont Dont Dont" became hits.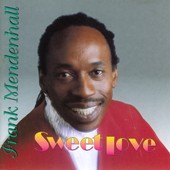 "Sweet Love" (Wurst Act 1998)
1. True Love
2. Don't Care About That
3. Sweet Love
4. Learn To Give Love
5. Sad Side Of The City
6. Never Let You Get Away
7. Can't Give It All Up
8. You That I Love
9. If You Didn't Come To Party
10. Rub-A-Dub Style
11. Trouble In Your Life
12. Cut-Tail And Run

*** Second outing for Mendenhall continues the formula of midtempo, floating Southern Soul groovery ("True Love", "If You Didn't Come To Party") with a hint of Reggae ("Rub-A-Dub Style", "Cut Tail And Run"). He Funks it up too on "I Don't Care About That"

"Hard Times" (Wurst Act 2004)
1. Jealous
2. Hard Times
3. Dish It All Out
4. Gone On Away From Here
5. What She Can't Get At Home
6. Party With Me Tonight
7. Wimp
8. When The Morning Comes
9. All Blues Saturday
10. Locked Doors
11. Shont Dont Dont
12. Time
***** Gone way too soon. Frank Mendenhall passed away in 2007 at age 59 but not before he released three albums including "Hard Times" - simply one of the greatest Southern Soul/R&B albums ever created. Mendenhall possessed a weary, doleful voice that oozed n' ached Soul. On his first two albums ("Time" & "Sweet Love") Mendenhall displayed his eclectic roots of Soul, Blues, Reggae, somewhat pedestrian adult contemporary balladry but outside of "Time" and first hit "Shont Dont Dont" he hadn't yet perfected his trademark sound. When "Hard Times" dropped six long years later it was clear Mendenhall has created a masterpiece. Gone was the faux-Reggae conceits and the wimpy beat ballads. In it's place was song after song of hard hitting Southern Soul, rhythm and a little Blues with a propulsive groove bumping on top of an organ/bass foundation. To my ears Clarence Carter's "Slip Away" is a template Mendenhall uses time and time again to great effect. Just about every song on "Hard Times" has at some point gotten it's share of airplay. I recall when it first dropped. Many of you will remember the late great Funky Larry Jones of the Soul And Blues Report- best known for the Top 25 Southern Soul Chart. The week after "Hard Times" had dropped both the title track and "Jealous" made their Top 25 chart debuts. As months passed "Party With Me Tonight" and "All Blues Saturday" had also begun to spread.
"Hard Times" covers familiar ground lyrically. The blues are a condition. From matters mundane to the personal to even the spiritual the Blues can give you a catharsis. After all if "you don't dig the Blues you got a hole in your soul" as Albert King said. Well, Mendenhall's got the blues thanks to money problems on the title track: "Sitting here wondering what went wrong/I got nothing to lose/Everything I had I lost/Got raindrops falling on my window pane/Got teardrops falling in my heart and it causes my pain/Tell me tomorrow will be a brighter day/But I can't worry about tomorrow when I'm worried about today". This tag teams "Gone On Away From Here" where he's been "Walking this long road/Seem like I'm getting nowhere/Been waiting on my ship y'all/Seem like it just won't come in/Done lost my woman after losing my job". But the album isn't all downers. The galloping groove of "All Blues Saturday" is one of the things Southern Soul aka "grown folks" look forward to. "I've been waiting all week long y'all/For the all Blues Saturday y'all/I just wanna listen to the Blues/Then I wanna dance all day". Maybe later the same day he's inviting you to "Party With Me Tonight", which has aged as the most famous track from the record. We also have sagacious relationship advice and admonitions. On "What She Can't Get At Home" he, in a nutshell, echoes what Johnnie Taylor said about a man "doing his homework" because "She's out there getting what she can't get at home". The shoe is on the other foot with "Locked Doors". This time he's the victim as he channels Atlantic Records/Otis Redding on this Deep Soul slowie. Here he's fed up with her leaving him at home while she's out all night. He tells her he'll "find somebody else who wants it" if she doesn't want "it".
Mendenhall is not limited to cliché's evidenced by confessional songs like "Dish It All Out" where you may have guessed it: He can "dish it all out" when it comes to cheating but "sure couldn't take it" when he found out his woman "was doing the same thing too". On "Jealous" he admits to being insecure and protective because of "how good (her) lovin' is".
The overall arrangement and playing is cohesive throughout. Further making this the one must own Mendenhall album is the inclusion of his aforementioned two best pre-2004 songs ("Time" & "Shont Dont Dont"). Every song is a gem. Absolutely essential.