Frankie Lee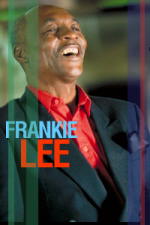 Lee was born April 29, 1941, in rural Mart, TX. He began recording in 1963 with Don Robey's Duke/Peacock label out of Houston. He recorded three singles that attracted regional attention: "Full Time Lover," "Taxi Blues" and "Hello, Mr. Blues." Soon Ike Turner invited him to join the Ike & Tina Turner Revue road show. Lee then began working with Albert Collins and sang with his band from 1965-1968.
By 1971, Lee was in Los Angeles, working with his cousin Johnny "Guitar" Watson recording for Elka Records, with Watson producing. In 1973, Frankie moved to Oakland, the West Coast home of the blues. In the late 70's, a young guitarist by the name of Robert Cray played in Frankie's back-up band. In the early 80s Lee landed a contract with Hightone Records and recorded his debut album in 1984. Frankie Lee relocated to New York in 1988 where he performed regularly at clubs such as the Ritz, the Lone Star, and Tramps, and worked in similar clubs from Boston to Florida. Lee was signed to record for the Flying Fish label in 1992, released an album with Doug Newby & the Bluzblasters. An album for Blind Pig was released in 1994 followed by a couple well-received albums on Blues Express. Lee died in 2015 and Blues Express released one last album on Lee from shelved recordings. The LP, "Come To Papa" appeared in 2017 with very little fanfare.
Album Discography

"The Ladies And The Babies" (HMG 1984)
1. Ladies and the Babies, The
2. Woman Don't Live Here No More
3. Lu Ann
4. Face It
5. Stoned, Cold, & Blue
6. Nasty Stuff
7. Don't Make Me Go Home
8. My First Million Tears
9. It's Cold Out Here
10. Steppin' in the Shoes of a Fool
***

1/2 First full-length album released on Lee is a minor classic. The title cut, which is about a man who gets a girl pregnant from a one night stand and is properly forced to pay support, is a vocal tour de force and great lyrical idea. "If you can't afford to help support the baby/You better think twice before you grab the lady". 1980s-style funk-lite is present via the groovin' "Lu Ann", "Nasty Stuff" and "Stoned, Cold & Blue". Lee does a ripping version of "The Woman Doesn't Live Here Anymore" and tears up the brooding blues, "Face It".
Doug Newby & Frankie Lee & The Bluzblasters "Sooner Or Later" (Flying Fish 1992)
1. Leave My Woman Alone
2. Full-Time Lover
3. What You Gonna Do?
4. Face It
5. Don't Lie
6. Taxi Blues
7. Sooner or Later
8. Before You Criticize Me
9. Can't Take No More
10. Cold Out Here
11. Doug's Stomp
*** Solid blues album recorded with Doug Newby and the Bluzblasters contains good updates of Lee's minor 60s hits "Full Time Lover" & "Taxi Blues"

"Going Back Home" (Blind Pig 1994)
1. Finders Keepers
2. Too Busy Thinking About My Baby
3. One Stone at a Time
4. What's the Matter Baby
5. Don't Make Me Cry
6. Got to Keep on Movin'
7. Let the Good Times Roll
8. Love You Save Today, The
9. Ain't That Peculiar
10. Rock My Soul
11. Goin' Back Home
12. Party Down
*** Acclaimed set was recorded in mid-80s before finally seeing the light of day on Blind Pig Records in 1994. 12 cuts are mostly covers like Sam Cooke's "Let The Good Times Roll", Marvin Gaye's "Too Busy Thinking About My Baby" & "Ain't That Peculiar" and Joe Tex's "The Love You Save Today". Lee's performances won't make you forget the originals but they will impress for the sheer gutsy power of his chops. The real highlights are the gospel "One Stone At A Time" and two cuts by veteran blues songwriter Bob Jones (title cut and "What's The Matter Baby").

"Here I Go Again" (Blues Express 1999 & 2001)
1. I Really Love You
2. Don't Let My Baby Ride
3. Here I Go Again
4. Playin' With My Friends
5. Open The Door
6. Whole Lotta Nothin'
7. Smokestack Lightnin'
8. Can I Walk You To Your Car
9. Crossroads
10. Cry Me A River
11. The Snake
12. Rock My Soul
***
1
/2
Frankie Lee is one of the best singers in the blues but outside some hip blues geeks and critics, he isn't as well known as he should be. This is a confident set of originals (Lee's own "The Snake" & "Here I Go Again", Bobby Murray's "Whole Lotta Nothin" & "Rock My Soul") and expertly sung covers (Robert Cray's "Playin' With My Friends", Howlin' Wolf's "Smokestack Lightning" & O.V. Wright's "Don't Let My Baby Ride"). To me this is a perfect example of what modern electric soul blues should like: throaty vocals, lots of horns and a flawless rhythm section- no synths- all "organic" music played by human beings. The record simply sounds great and belongs in your collection.

Dan Treanor & Frankie Lee "African Wind" (Northern Blues 2004)
1. Missing
2. Mean Woman Blues
3. Love A Woman's Soul
4. Tell Me Mama
5. African Wind
6. The Groit Man
7. Got No Lifeline
8. Black Hanna
9. Cut With Dynamite
10. Kidnapped By The Blues
11. Texas Son
12. Who's Playing Who
13. Lonesome Road
14. True Love
15. Cane Flute Soul
*** Actually, this is traditional North Mississippi Hill country blues spiced by the addition of some African instruments. As any music historian knows the "blues" got its start in Africa centuries ago with polyrhythmic percussion and chants. "African Wind" is not that kind of blues but it's spirit is peppered in the tracks. Treanor, who wrote all of the songs, plays African instruments- even using animal skins imported from Africa. Here he has taken a cornucopia of sounds and managed to incorporate them into the trance style. The opening track, "Missing", features a simple harmonica, adding a layer of hypnotic sound to the polyrhythmic beat. Lee's vocals break up the building tension without jarring the groove. The tune also features a Khalam, a six-string African guitar. "Love a Woman's Soul" features heavy tribal pounding and the flute. The title cut has both the Djembe (African hand drum) and Kalimba (African thumb piano). "The Griot Man" features the Ngoni, a four- or seven-stringed African banjo. Still this is blues and Lee is the perfect singer for this project. Kudos for all involved for adding variety to a legendary art form.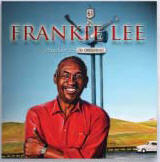 "Standing At The Crossroads" (Blues Express 2006)
1. I Wish I Had a Dime
2. High Horse
3. I Need Lots of Love
4. Prayer for Peace
5. Where You Been All My Life
6. Better Than That
7. Let's Think Twice
8. Mary Don't You Weep
9. Standing at the Crossroads
10. How Far Can You Fall
11. Think What It's Doing to Me
12. I Really Got the Blues
13. I Ain't Ever Had the Blues (Like This Before)
**** Lee's 1984 LP "The Ladies & The Babies" (and it's great title cut) is a minor classic of modern Soul/Blues despite the fact there's only been a handful of records since. The very same producer of the "Ladies" sessions, Dennis Walker, is back on board for "Standing At The Crossroads", quite simply a career best for Lee. In truth, this new one resembles Lee's first Blues Express disc "Here I Go Again" more than "Ladies"...only better! Sweaty electric Blues with a hurricane of Soul sung by a good ole' Blues shouter. Lee's a Gospel-inflected singer who intentionally strains his voice for effect, testifying as he does on slow burners like "That's What It's Doing To Me", "Prayer For Peace" & "Mary Don't You Weep". His impassioned performance on "Peace" is especially poignant considering he lost both a son and a daughter in the current Iraq conflict prior to recording this disc.
A cache of great songs by Walker (9 of 13) plus a mighty rhythm section consisting of Robert Cray Bandmates Richard Cousins (bass) and Jim Pugh (keyboards), drummer Lee Spath and guitarists Mike Turner and Alan Mirikitani back our man with a punch, such as on the Soul/Blues pounder "Let's Think Twice", swingin' n' shufflin' "I Wish I Had A Time" and the Memphis-minded-mover "Where You Been All My Life". Even with such all star support it's Lee who's the star of the show, nearly cathartic in his gutbucket outpour of raw emotion on each and every cut. After twelve impassioned vocals he saves the best for last in the form of the instant classic "I Ain't Ever Had The Blues (Like This Before)", augmented by icy organ and a canopy of mournful horns. A dynamite closer to a heckuva show.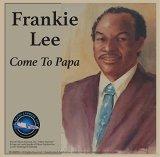 "Come To Papa" (Blues Express 2017)
1. Come To Papa
2. Respect
3. Time To Say Goodbye
4. Laughing Boogie
5. The Blues Express
6. Finders Keepers
7. Damn Your Eyes
8. Here I Go Again