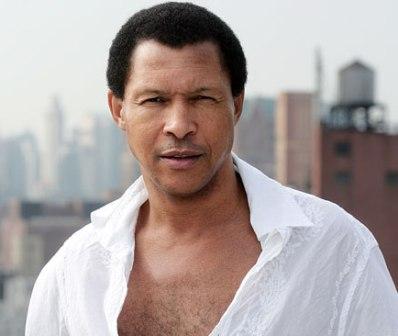 Ellis Hooks
Ellis Hooks was born in Bayminette, Alabama, between Birmingham and Montgomery. He is the 13th of 16 children born to sharecroppers. According to legend, he didn't own a pair of shoes until he was eight.

Like so many Soul and Blues singers Hooks began singing in the church choir by became drawn to the great secular music of the time. At the age of 15 left home to make it as a musician. He was absically homeless, sleeping where he could and getting the occasional performing gig. He used to also sing out in the park and it was at Central Park Diana Ross heard him and asked him to come for a recording sessions but Hooks was a no show.

Instead he paid for a one way ticket to Europe where he played street corners, trying to get noticed but ended up returning to New York in 1995. His break next came when he met record producer Jon Tiven who was impressed after Hooks auditioned for him (Hooks arrived with another singer who didn't wow Tiven).
Tiven produced his terrific debut, "Undeniable" first released in Europe only in 2002. "Up Your Mind" was released stateside by Evidence Records in 2003 quickly followed up by "Uncomplicated" in European markets in 2004. Evidence picked this one up, re-titled it with extra tracks as "Hand Of God" in 2005 in North America. Evidence released three more more LPs on Hooks. His contract complete it took another seven years for another record and he went the Do-It-Yourself route with "Black Market" in 2014. His most recent, "Needle In A Haystack" was released by Blues Blvd in 2015.
Album Discography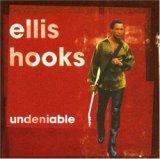 "Undeniable" (Zane 2002)
1 Something For Everyone
2 Everything's Falling Around Me
3 I Release You
4 Blaze Up The Town
5 I Been There
6 Your Love Is Too Strong
7 Undeniable
8 Gypsy Head
9 Hole In My Heart
10 Waiting For The Rapture
11 To Get Close To You
12 Your Last Chance
13 Burnt By The Flame Of Love
***** Ellis Hooks was in New York in 1995 when he met producer Jon Tiven. Hooks accompanied another singer to an audition at Tiven's studio. Tiven didn't care for that singer but coaxed Hooks himself to audition. The result? Well it took a minute (seven years) but yonder came a marvelous debut of caustic Soul Blues and Soul by an old school-style singer- with rasp and sheer power that frightens these catchy melodies into submission. Being familiar with Hooks' career since this LP it seems probably that these songs are the result of years worth of writing (in the same way Graham Parker & The Rumour's perfect first album, "Howlin' Wind" seemed like a instant "greatest hits" album) leading up to this moment just for the sheer quality of them and what a hard act to follow this album became for Hooks. Songs like "Burnt By The Flame Of Love", "Gypsy Head", "Something For Everyone" and "Blaze Up This Town" are sizzling- all 13 cuts are even to this day riveting, fresh and among his very best. I can'r help but (try) and sing-a-long when I listen to this one. CATCHY.

"Up Your Mind" (Evidence 2003)
Ridin With Fire
Up Your Mind
Eight Months Ago Today
Holding Out My Love
Man Of The Blues
Controlling Picasso
Still Waiting
Last Chance For Happiness
Down For The Last Time
Jessie Got Shot
Black Wolf Bone
How Long
To Get You Back In My Arms Again

"Uncomplicated" (Artemis 2004)
Gonna Take Some Time
Forty Days & Forty Nights
Can't Take This No More
Sweet Justina
Uncomplicated
The Hand Of God
She Locked The Door
I Don't Want To Go Home
The Idea Of You
Never Give Up On Your Love
It's A Hassle
You Can't Change Me
Slide The Gun
M' Baby
That's Not What I Need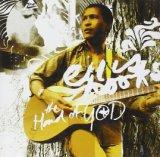 "Hand Of God" (Evidence 2004)
1 Gonna Take Some Time
2 Forty Days And Forty Nights
3 Uncomplicated
4 She Locked The Door
5 It's A Hassle
6 The Hand Of God
7 Never Give Up On Your Love
8 The Idea Of You
9 Ready This Time
10 Slide The Gun
11 Its Not Me
12 Thats Not What I Need
13 M'Baby
14 Sweet Justina
15 Let Love Do It
16 Can't Take This No More
17 I Don't Want To Go Home

"Godson Of Soul" (Evidence 2005)
1 Five Times 3:10
2 Black Nights, Blue Moon 3:40
3 High Roller 4:28
4 Litta Bitta Lovin 3:08
5 Was It Something I Said? 5:01
6 Show Me Your Love 3:21
7 Chainsaw 4:08
8 Honeysuckle 4:06
9 A Phase I'm Going Through 4:30
10 You Changed My Life 3:23
11 If God Brought You To It 3:13
12 Go For It 3:42
13 Sidetracked 4:22
14 Rock My Stone 4:02
***1/2 Ellis Hooks was in New York in 1995 when he met producer Jon Tiven. Hooks accompanied another singer to an audition at Tiven's studio. Tiven didn't care for that singer but coaxed Hooks himself to audition. The result? Well, this is album number 4 produced and written by Tiven (with wife Sally). Hooks is a dynamic singer- a powerful gritty soul & rock-shoutin' voice that converges between John Fogerty and Wilson Pickett. "Godson Of Soul" is a raucous, manically-energetic R & B record with swamp undertones somewhat similar to another record Tiven produced from this year, "Think Of Me" by Little Milton. Guests include Steve Cropper on Guitar, Memphis Horns' Wayne Jackson, drummer Chester Thompson, and even Bobby Womack. A bubbling gumbo pot of styles- pop, rock, soul, swamp blues and a pinch of country music. There's also some fatback funk on "High Roller" a sweaty workout with staccato horns and sinewy guitar lines. "If God Got You To It" is a gospelish rock groover with the refrain "If God got you to it, then God'll get you through it" replete with vamping female backups. Marty Brown joins Hooks for the honky-tonking "Chainsaw". "You Changed My Life" is a catchy pop/rocker with a radio-friendly chorus you can sing-along to after hearing only once. "Show Me Some Love" is Memphis funky with chanka-lankin' guitar and in the pocket drums. Legendary Stax man Cropper co-wrote and joins the fun for "Was It Something I Said?", which even features a pre-recorded answering machine message from Bobby Womack!. There's also a ripping acoustic slide guitar jam "Sidetracked" near the end. All 14 songs were all co-written by Hooks with mostly the Tivens that never lets up. I'd suggest Hooks put the reins on that voice a few times and try some slow Southern Soul to balance things out next time.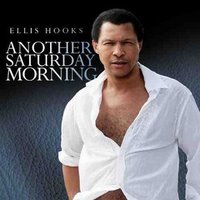 "Another Saturday Morning" (Evidence 2007)
*** I'd give this record a rave just for the fact it's packed fair and square with 16 new tracks (!) all written by producer Jon Tiven, wife Sally Tiven and Ellis Hooks. A lotta bang for yo' buck. The Tivens have written and produced terrific discs by Hooks ("Godson Of Soul") Wilson Pickett, Sir Mack Rice & most recently the four-award winning (W.C. Handy's) "Think Of Me" by Little Milton. There's a winning formula. We got the same raspy Soul voice, punchy rhythm, real ingredients (organ, horns, guitar) that worked before and while the songs contain perhaps less immediately gratifying hooks (no pun intended) the results show there's plenty fuel left in the tank. "Black Dirt" kicks up mighty dust with an authentic Stax groove and Hooks' Soul shoutin' that makes this the "Shotgun" for our time. "Your River" starts with a chiming hybrid of acoustic guitar and sitar that builds up and delivers a subtle but rewarding refrain upon multiple listens. Those last few words are key to discovering this record's less obvious charms. Sure it sounds great from the jump but do the songs stick and stay? At 16 tracks there's a lot to digest here. I was a bit underwhelmed my first few listens (the first draft of this review was pretty damn negative when I look back) but I noticed it just kept getting better and better. Suffice it to say I enjoy this effort just as much as the previous LPs. This stuff ain't no soft, safe, easy listening, sip-on-your-wine music. No way. Much like Hooks considers himself this album is a "Bad Mofo". There's nobody else out there right now dealing out the MF'ing grit the way Hooks and the Tivens are. Hooks sings "I'm a bad mutha" and that's the real deal. (The album is ranked #10 in our Best Of 2007 Retro-Soul/Soul Blues List)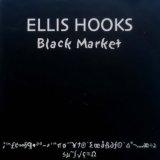 "Black Market" (Ellis Hooks 2014)
1 Big Black Bulldog
2 Drive-n-Movies
3 Im Feeling You
4 Salt Water
5 Cobra
6 Down On the Count
7 Natchel Born Rider
8 Not Even the Rain
9 You Push Me to My Limit
10 Trail of Tears
11 Dont Understimate Me
12 I Want You
13 Willie Home Brew
14 One Language
15 Roll 'EM" T
16 Wont Fall Again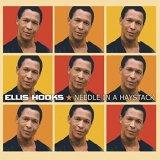 "Needle In A Haystack" (Blues Blvd 2015)
1 Needle In A Haystack
2 Train 2 Train
3 To You Who Have Wronged Me
4 Los Angeles
5 Time is A Mofo
6 Live The Day
7 Now You Know
8 I Stand I Scream
9 Shortcuts To Infinity
10 Put Down Your Needles
11 Another Planet
12 Follow The Seasons
13 America, I'm Coming Home