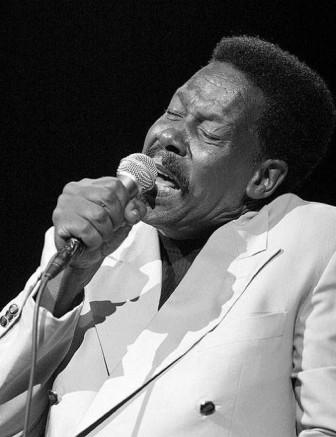 Eddie Floyd
Edward Lee "Eddie" Floyd was born June 25, 1937 in Montgomery, Alabama, and grew up in Detroit, Michigan. He founded The Falcons, which also featured Sir Mack Rice. Their most successful songs included "You're So Fine" and later, when Wilson Pickett was recruited into the group as the lead singer, "I Found a Love". Pickett then embarked on a solo career, and The Falcons disbanded.

Floyd signed a contract with the Memphis-based Stax Records as a songwriter in 1965. He teamed with Stax's guitarist Steve Cropper to write songs for Wilson Pickett, now signed to Atlantic Records. The Pickett sessions were successful, yielding several pop and R&B hits, including the Floyd co-written "Ninety-Nine and a Half (Won't Do)" and "634-5789 (Soulsville, U.S.A.)".

In 1966, Floyd recorded a song initially written for Otis Redding. Wexler convinced Stax president Jim Stewart to release Floyd's version. The Steve Cropper-Eddie Floyd "Knock on Wood" launched Floyd's solo career as the song was a #1.
Floyd was one of Stax's most consistent and versatile artists. He scored several more hits on his own, including "I've Never Found a Girl (To Love Me Like You Do)" and "Raise Your Hand".

Floyd's solo career did not keep him from being one of the label's most productive writers. Almost every Stax artist recorded Floyd material, often co-written with either Cropper or Jones, including Sam & Dave ("You Don't Know What You Mean to Me"), Rufus Thomas ("The Breakdown"), Otis Redding ("I Love You More Than Words Can Say"), and Johnnie Taylor's "Just the One (I've Been Looking For)".
In addition to Stax Floyd fecorded LPs for Malaco, Easy Street, Rock House, River and Wilbe

In 1980 he also released material on the UK record label I-Spy Records owned and created by the UK band Secret Affair. He joined old Stax collaborators Cropper and Dunn, and fronted The Blues Brothers Band on a series of world tours, and in 1998, Floyd and former Falcon Wilson Pickett appeared on screen on a duet "634-5789" in Blues Brothers 2000.

In 2008, Floyd returned to Stax Records, which was owned by Concord Music Group since 2004. His first new album in six years, "Eddie Loves You So", was released in July 2008 followed by "At Christmas Time" (2012) and "Down by the Sea" (2013)

Album Discography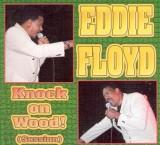 "Knock On Wood (Session)" (Universe 1967)
1 Knock On Wood 3:30
2 California Girl 4:18
3 Things Get Better (When I'm With You) 2:48
4 Bring It On Home To Me 2:46
5 Mr. Blue 4:28
6 Raise Your Hand 2:30
7 On A Saturday Night 4:54
8 Got To Make A Comeback 2:38
9 I've Never Found A Girl (To Love Me Like You Do) 3:43
10 I've Got A Reason To Smile 3:52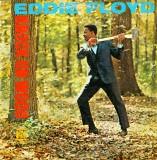 "Knock On Wood" (Stax 1967)
Knock On Wood 2:55
Something You Got 2:54
But It's Alright 2:48
I Stand Accused 3:17
If You Gotta Make A Fool Of Somebody 2:45
I Don't Want To Cry 2:45
Raise Your Hand 2:20
Got To Make A Comeback 2:35
634-5789 3:04
I've Just Been Feeling Bad 2:35
High-Heel Sneakers 2:35
Warm And Tender Love 3:30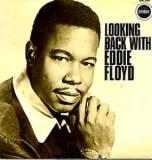 "Looking Back With" (Ember 1968)
1. Tears of Sorrrow - The Primettes
2. Pretty Baby - The Primettes
3. Return of Stagger Lee - Don Revel with the Primettes
4. Searchin' for My Baby - Al Garner with the Primettes
5. Baby Won't You Change Your Mind - Al Garner with the Primettes
6. I'll Get Along - Marv Johnson with the Primettes
7. All I Need Is You - Marv Johnson with the Primettes
8. Bye Bye Baby - Eddie Floyd
9. Never Get Enough of Your Love - Eddie Floyd
10. I Am Her Yo Yo Man - Eddie Floyd
11. Lonely - Eddie Floyd
12. Please Don't Leave Me - Eddie Floyd
13. I'll Never Find Another Girl Like You - Eddie Floyd
14. When You're In Love - Eddie Floyd
15. The Whip - Eddie Floyd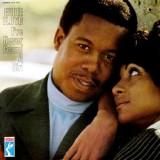 "I've Never Found A Girl" (Stax 1969)
Bring It On Home To Me 2:29
Never Give You Up 2:40
Girl I Love You 3:15
Hobo 2:55
I Need You Woman 2:13
I've Never Found A Girl 2:40
I'll Take Her 2:33
Slip Away 3:21
I'm Just The Kind Of Fool 3:13
Water 3:03
Sweet Things You Do 2:10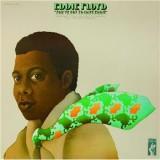 "You've Got To Have Eddie" (Stax 1969)
That's All
It's Not Unusual
Can I Change My Mind
Proud Mary
Long Line Rider
Satisfy My Hunger
Seagull
Too Weak To Fight
I Sowed Love (And Reaped A Heartache)
Non-Stop To Midnight
Don't Tell Your Mama
If You're Gonna Do It (Don't Get Caught)
"Rare Stamps" (Stax 1969)
A1 Knock On Wood
A2 Raise Your Hand
A3 Love Is A Doggone Good Thing
A4 On A Saturday Night
A5 Things Get Better
A6 Bring It On Home
B1 I've Never Found A Girl
B2 Big Bird
B3 Got To Make A Comeback
B4 I've Just Been Feeling Bad
B5 I'm Just The Kind Of Fool
B6 This House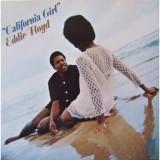 "California Girl" (Stax 1970)
California Girl 3:39
Didnīt I (Blow Your Mind This Time) 3:15
Why Is The Wine Sweeter ( On The Other Side) 2:43
Rainy Night In Georgia 4:00
Love Is You 3:30
People, Get It Together 3:04
Laurie 4:00
Hey There Lonely Girl 3:45
I Feel Good 3:40
Too Much Is Too Little For Me 2:40
You Got That Kind Of Love 2:50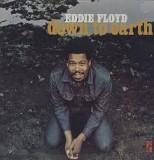 "Down To Earth" (Stax 1971)
People Get Ready 4:46
Linda Sue Dixon 3:35
My Mind Was Messed Around At The Time 3:30
When The Sun Goes Down 5:45
Salvation 5:30
I Only Have Eyes For You 3:14
Tears Of Joy 5:30
Changing Love 6:28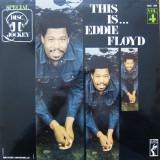 "This Is" (Stax 1971)
Knock On Wood 3:07
Bring It On Home To Me 2:29
Changing Love 6:28
California Girl 3:39
Things Get Better 2:20
Big Bird 2:57
Raise Your Hand 2:20
Linda Sue Dixon 3:35
I've Never Found A Gir 2:40
On A Saturday Night 2:46
I'll Take Her 2:33
"Baby Lay Your Head Down (Gently On My Bed)" (Stax 1973)
Something To Write Home About 3:10
We've Been Through Much Together 3:42
Whatcha Gonna Do With My Heart 3:49
I Wanna Do Things For You 3:24
Baby, Lay Your Head Down 3:45
The Highwayman 3:50
I Hear Footsteps (Coming Closer) 3:56
(I Didn't Know What Losing Was) 'Til I Lost You 2:56
Check Me Out 3:37
Lay Your Loving On Me 2:37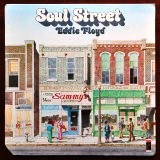 "Soul Street" (Stax 1974)
Soul Street 3:24
I Don't Want To Be With Nobody But My Baby 3:13
Stealing Love 3:50
I Am So Grateful 3:22
Don't You Know That It's All Right 3:35
Guess Who 4:10
Stop Look What You're Doing To Me 4:30
I Am So Glad I Met You 3:19
Your Love Is Amazin' 2:54
Stick With Me Baby 3:24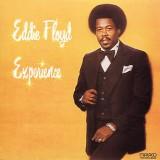 "Experience" (Malaco 1977)
Feel My Body 5:47
Making Love (For The Very First Time With You) 5:04
Take A Chance On Me 5:05
Don't Expose Your Thing 4:01
Your Love Is Heavy 3:27
Prove It To Me 3:42
You're Gonna Walk Out On Me 4:07
It's Got To Be That Way 2:52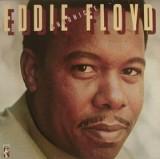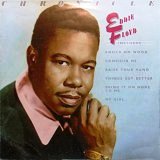 "Chronicle" (Stax 1978)
I've Never Found A Girl (To Love Me Like You Do) 2:40
Bring It On Home To Me 2:30
I've Got To Have Your Love 2:48
Don't Tell Your Mama 3:55
Why Is The Wine Sweeter (On The Other Side) 2:28
California Girl 3:41
My Girl 3:21
The Best Years Of My Life 3:08
Blood Is Thicker Than Water 2:41
Yum Yum Yum (I Want Some) 2:49
Check Me Out 3:38
Baby Lay Your Head Down 3:43
Soul Street 3:24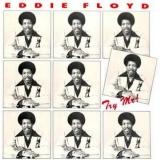 "Try Me" (Easy Street 1985)
A1 Our Love Will Survive
A2 Independent
A3 So Easy
A4 Tonight We Love
A5 Looking For Girls
B1 Time
B2 I Want To Dance
B3 Look What Your Love Has Done To Me
B4 Come On Over To My House
B5 I'm So Funkful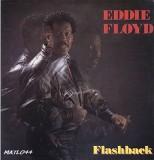 "Flashback" (Wilbe 1988)
A1 Flash Back 4:38
A2 Love's Gonna Get To You 4:40
A3 Soul Is Back Again 4:07
A4 From Your Head To Your Toes 5:14
B1 She Likes The Soaps 4:20
B2 You Don't Say No 4:53
B3 Pretty Girls 3:59
B4 Gonna Satisfy You 3:41
B5 Daddy's Coming Home 3:36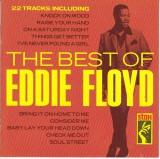 "The Best Of" (Stax 1988)
Knock On Wood 3:07
Raise Your Hand 2:14
Big Bird 2:57
On A Saturday Night 2:46
Things Get Better 2:19
Love Is A Doggone Good Thing 2:23
I've Never Found A Girl (To Love Me Like You Do) 2:40
Don't Tell Your Mama 3:54
Bring It On Home To Me 2:29
Girl, I Love You 3:14
Consider Me 3:24
I've Got To Have Your Love 2:47
People, Get It Together 3:02
Blood Is Thicker Than Water 2:42
Baby Lay Your Head Down 3:37
Too Weak To Fight 2:43
Something To Write Home About 3:04
Oh How It Rained 3:11
Check Me Out 3:28
Why Is The Wine Sweeter (On The Other Side) 2:20
Soul Street 3:25
Stealing Love 3:50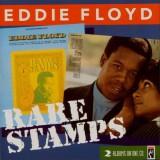 "Rare Stamps" (Stax 1993)
Bring It On Home To Me 2:29
Never Give You Up 2:55
Girl I Love You 3:15
Hobo 2:55
I Need You Woman 2:13
I've Never Found A Girl 2:40
I'll Take Her 2:33
Slip Away 3:21
I'm Just The Kind Of Fool 3:13
Water 3:03
Sweet Things You Do 2:05
Knock On Wood 3:07
Raise Your Hand 2:20
Love Is A Doggone Good Thing 2:24
On A Saturday Night 2:46
Things Get Better 2:20
Big Bird 2:57
Got To Make A Comeback 2:35
I've Just Been Feeling Bad 2:36
This House 2:26
I've Got To Have Your Love 2:48
Consider Me 3:26
Never Let You Go 2:28
Ain't That Good 2:44
Laurie 2:59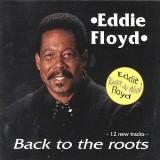 "Back To The Roots" (River 1994)
1 On A Saturday Night 4:21
2 Sweet Soul Music 2:51
3 99 1/2 Just Won't Do 3:50
4 Close To You 3:42
5 Waste Of Time 2:59
6 You're So Fine 3:10
7 Heard It Through The Walls 3:08
8 Funky Broadway 3:16
9 Trouble In Your Home 4:30
10 Consider Me 4:31
11 Breakdown 3:43
12 Carolina Girls 3:44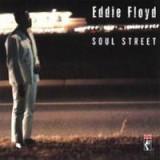 "Soul Street" (Stax 1997)
1 Something To Write Home About
2 We've Been Through Too Much Together
3 Whatcha Gonna Do With My Heart
4 I Wanna Do Things For You
5 Baby, Lay Your Head Down (Gently On My Bed)
6 Highwayman
7 I Hear Footsteps (Coming Closer)
8 (I Didn't Know What Losing Was) 'Til I Lost You
9 Check Me Out
10 Lay Your Loving On Me
11 Soul Street
12 I Don't Want To Be With Nobody But My Baby
13 Stealing Love
14 I Am So Grateful
15 Don't You Know That It's All Right
16 Guess Who?
17 Stop, Look What You're Doing To Me
18 I'm So Glad I Met You
19 Your Love Is Amazin'
20 Stick With Me Baby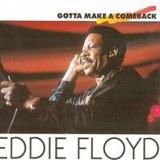 "Gotta Make A Comeback" (Plane 1999)
1 California Girl
2 Knock On Wood
3 Bring It On Home to Me
4 Mr. Blue
5 When I'm With You
6 On a Saturday Night
7 Gotta Make a Comeback
8 I've Never Found a Girl
9 I Got a Reason to Smile
10 Raise Your Hand

"To The Bone" (Rock House 1999)
1 To The Bone
2 Maintenance Man
3 Show It To Me
4 Piece Of You
5 Trouble In Our Home
6 I Love
7 You Don't Say No
8 I Heard It Through The Walls
9 Nosey Neighbors
10 Double Your Pleasure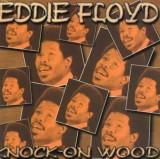 "Knock On Wood" (Dressed To Kill 2000)
1 On A Saturday Night
2 Gotta Make A Comeback
3 Never Found A Girl
4 I Got A Reason To Smile
5 Raise Your Hand
6 California Girl
7 Knock On Wood
8 Bring It On Home To Me
9 Mr. Blue
10 Things Get Better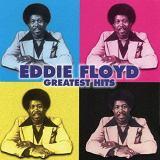 "Greatest Hits" (Unidisc 2001)
1 California Girl
2 Knock on Wood
3 Bring It on Home to Me
4 Mr. Blue
5 On a Saturday Night
6 Gotta Make a Comeback
7 I've Never Found a Girl
8 I've Got a Reason to Smile
9 Raise Your Hand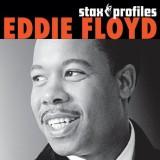 "Stax Profiles" (Stax 2006)
1 Big Bird
2 634-5789
3 Raise Your Hand
4 California Girl
5 Knock On Wood
6 Love Is You
7 When The Sun Goes Down
8 I've Never Found A Girl (To Love Me Like You Do)
9 Watcha Gonna Do With My Heart
10 Soul Street
11 Don't You Know That It's All Right
12 I'm So Glad I Met You
13 Check Me Out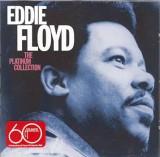 "The Platinum Collection" (Warner/Rhino 2007)
1 Knock On Wood
2 634-5789
3 Raise Your Hand
4 Love Is A Doggone Good Thing
5 On A Saturday Night
6 Things Get Better
7 Big Bird
8 Don't Rock The Boat
9 But It's Alright
10 I Don't Want To Cry
11 Something You Got
12 If You Gotta Make A Fool Of Somebody
13 Got To Make A Comeback
14 I've Just Been Feeling So Bad
15 High-Heel Sneakers
16 Hey Now
17 Holding On With Both Hands
18 This House
19 I Stand Accused
20 Warm And Tender Love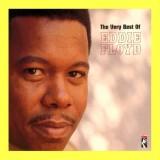 "The Very Best Of" (Stax 2007)
Things Get Better 2:26
Knock On Wood 3:06
Raise Your Hand 2:28
Love Is A Doggone Good Thing 2:25
On A Saturday Night 2:45
Big Bird 2:59
I've Never Found A Girl (To Love Me Like You Do) 2:45
Bring It On Home To Me 2:33
I've Got To Have Your Love 2:45
Don't Tell Your Mama (Where You've Been) 3:03
Why Is The Wine Sweeter (On The Other Side) 2:43
California Girl 3:39
My Girl 3:19
The Best Years Of My Life 3:03
Blood Is Thicker Than Water 2:44
Yum Yum Yum (I Want Some) 2:49
Baby, Lay Your Head Down (Gently On My Bed) 3:43
Check Me Out 3:39
Soul Street 3:25
I Got A Reason To Smile (Cause I Got You) 3:15

"Eddie Loves You" (Stax 2008)
'Til My Back Ain't Got No Bone 4:37
Since You Been Gone 3:13
Close To You 3:44
I Don't Want To Be With Nobody But You 4:53
You Don't Know What You Mean To Me 2:55
I Will Always Have Faith In You 3:50
Head To Toe 3:00
Never Get Enough Of Your Love 3:49
You're So Fine 3:23
Consider Me 3:50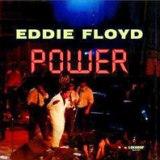 "Power" (Locobop 2009)
1 Raise Your Hand
2 Power
3 MissingYou
4 Searching for a Dream
5 The Beat Song
6 London
7 I Will Always Have Faith in You
8 You Must Have Been Dreaming
9 It's So Easy
10 Time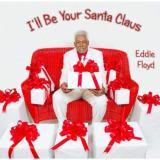 "I'll Be Your Santa Claus" (N.G.D.W.S. 2012)
1. I'll Be Your Santa Claus
2. I Wish to All
3. At Christmas Time
4. Christmas Party
5. Cold Christmas
6. The Bells
7. Doo Wop Christmas
8. Christmas Medley: Christmas Party / Cold Christmas / I'll Be Your Santa Claus / I Wish to All
9. I Want to Be With You
10. Santa and the Boys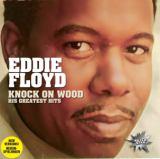 "Knock On Wood: Greatest Hits" (Zyx 2013)
new recordings of his hits
1. On a Saturday Night
2. Gotta Make a Comeback
3. Never Found a Girl
4. I Got a Reason To Smile
5. Raise Your Hand
6. California Girl
7. Knock On Wood
8. Bring It On Home To Me
9. Mr. Blue
10. Things Get Better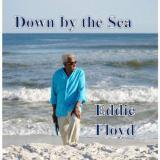 "Down By The Sea" (N.G.D.W.S. 2013)
1. Down By the Sea
2. Every Chance I Get
3. Come On Over to My Place
4. You Bet Your Money
5. Eddie's Going Shagging 1
6. Take You to the Beach Club
7. Just a Little Doo Wop
8. Carolina Ladies
9. I'm Gonna Be With You
10. Eddie's Going Shagging 2