Darrell Nulisch

A talented harmonica player and soulful blues singer Darrell Nulisch was born in Dallas, TX, in 1952 and has been a vocalist/harpist for hire in addition to his own respectable solo career. He was a founding member of Anson Funderburgh And His Rockets, singing lead on the band's first few albums and also sang with Kenny Wayne, Ronnie Earl & The Broadcasters, Hubert Sumlin, Otis Grand and even the legendary James Cotton. His first solo record "Business As Usual" came in 1991, followed by the now obscure "Bluesoul" before signing with Severn Records and releasing a stream of high quality Soul Blues & Texas Blues
Album Discography
"Business As Usual" (Black Top 1991)
1. Count on Me
2. Just Around the Corner
3. Love and War
4. Beggin' You to Leave
5. Teach Me (How to Love You)
6. Love Attack
7. Orange Soda
8. Pouring Water on a Drowning Man
9. Inside Out
10. Business as Usual
11. I Can't Be Satisfied
12. Won't Throw It All Away
**
1/2
First solo album by Nulisch and his band Texas Heat ( Jon Moeller (guitar); Steve Gomes (bass); David Olson (drums) plus Bruce Eisensohn (piano, organ); Mark Kazanoff (saxophone); Keith Winkling (trumpet)) contains mostly original Texas blues shuffles written by Nulisch and band member Gomes. Vocally, Nulisch sounds strikingly like fellow Texan Steve Ray Vaughan on cuts like "Love And War" & "Inside Out". This latter track is particularly in the SRV & Double Trouble vein, only instead of Stevie's powerhouse guitar we have Nulisch's harmonica. When he leans into soul his own voice comes out, such as on Quinton Claunch's "Love Attack" and the original "Just Around The Corner".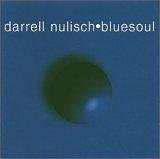 "Bluesoul" (Higher Plane 1996)
1. Crime Of Passion
2. Love Song
3. You Were Right
4. I've Been Searching
5. Again And Again
6. Worried
7. I Don't Need Nothing
8. Going Back To Texas
9. Heartful Of Blues
10. What Have I Done Wrong
****
1/2
The title, "bluesoul", is a synonym for "soul/blues" and that's exactly what we get on this mighty fine release. "Blue-eyed soul singer" (which is really a hackneyed way of saying "white guy sings like black guy") Nulisch leaves Texas and heads for Memphis on the wonderful back-to-back soul groovers, "Crime Of Passion" and "Love Song". Nulisch has that soulful ache to his voice, but he sings with smooth restraint on the memorable refrains. Fans of Texas blues shuffles have no reason to fret as "Worried" is dynamite as is the smoky slow blues "Going Back To Texas" and roadhouse rcokin' "What Have I Done Wrong" (written by Magic Sam).

"The Whole Truth" (Severn 1998)
1. Leaving on the Morning Train
2. Stop Thinking Take (Start Thinking Give)
3. There It Is
4. I'm a Lover
5. At-Cha-Mama-Nims
6. Telephone Blues
7. One Night Lover
8. Like Reed
9. Love Me Like You Mean It
10. There's a Sad Story Here
11. Wait For Me
12. Lyla Tov (Good Night)
*** Another "bluesoul" effort by Nulisch and Texas Heat opens with a marvelous cover of Roy C (Hammond)'s "Leaving On A Morning Train" (re-titled "There Goes That Train" here). Nulisch perfectly captures the soul of this composition and it also shows his impeccable taste (Roy C being one of the great unheralded soul giants). Nulisch has impressive versatility as he switches gears for the piano-spiked blues shuffle "Stop Thinking Take (Start Thinking Give)" and then for the country-soul "There It Is". He's back to Southern Soul/Blues and his sweet as molasses singing on "I'm A Lover" and the Staxy soul funk "One Night Lover". The other side of Darrell comes out when he plays some mean harmonica on the classic "Telephone Blues" and then even better on the Jimmy Reed tribute "Like Reed".Once again the majority of the original material was written by Nulisch with bassist Steve Gomes.

"I Like It This Way" (Severn 2000)
1. You Tore My Playhouse Down
2. Getaway Place
3. After All
4. Love Changes Things
5. Worried Dream
6. I Like Your Style
7. Where My Baby Is
8. Once in a Lifetime Love
9. Mean Old World
10. Trick or Treat
****
On his fourth and possibly best CD (I still have a soft spot for "
Bluesoul
"), the underrated singer/songwriter/harpist delivers another set of soul-soaked Rhythm & Blues. First out of the gate is Ann Peebles' "You Tore My Playhouse Down" (written by Earl Randle as "I'm Gonna Tear Your Playhouse Down"), which is better than it should be considering how often it's been covered. The Stax horns and slick organ fingering shows Texans can have Memphis in their heart. Nulisch wrings all the emotional angst needed out of the classic. Up next is a Gomes/Nulisch original, "Getaway Place", which is swinging Southern Soul with a killer hook. Other solid cuts written by the duo are "Love Changes Things", a Motown-flavored groover and "Where My Baby Is" would be a perfect vehicle for Ray Charles. Nulisch and band also do crack versions of Lee "Shot" Williams' "I Like Your Style", Little Walter & Otis Rush's "Mean Old World" & B.B. King's "Worried Dream". This album was nominated for Soul/Blues Album Of The Year at the W.C. Handy Awards.

"Times Like These" (Severn 2003)
1. Lonely Man
2. Handle It With Care
3. Something Else
4. Don't Look Back
5. Good Thing
6. Running Out
7. Snow Is Falling, The
8. Times Like These
9. Breaking Out
10. I Found Love
11. That's a Good Idea
12. Right Here at Home
***
1/2
Memphis soul & Texas blues- two styles Nulisch does extremely well. Nulisch's voice is deeply expressive- plaintive yet aching and he's a great harp player. This record is tightly arranged with conducted horn charts, muted B-3 organ, rounded-off lead guitar solos, and in-the-pocket drums. Most impressive is his soul tunes, both his originals and his cover of Smokey Robinson's "Don't Look Back." His reading of the Ashford & Simpson's "Running Out" is vocally honest and true and the original "Right Here At Home" engulfs the spirit of Sam Cooke. Perhaps the best is Nulisch's own tune, "Handle It With Care," which is another buttery soul song with a terrific refrain. "That's A Good Idea" turns Nulisch into an Otis Redding disciple. Great stuff.