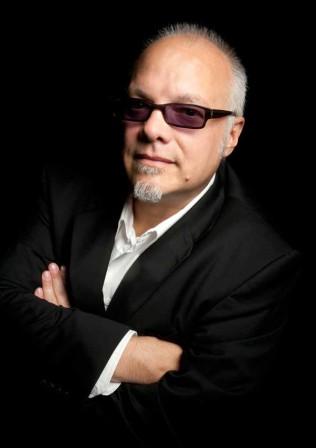 Curtis Salgado

Curtis Salgado was born February 4, 1954 in Everett, Washington, United States.
Salgado began his career leading The Nighthawks, based in Eugene, Oregon. He then joined The Robert Cray Band for six years, singing backup and playing harmonica, including recording with Cray on Cray's debut album, "Who's Been Talkin'?" released in 1980 on Mercury Records. Salgado and Cray parted ways in 1982. Salgado went on to front Roomful of Blues, singing and touring with them from 1984 through 1986. Returning to Oregon, he formed Curtis Salgado & The Stilettos in 1991 on the JRS label, releasing a self titled LP. The band opened for The Steve Miller Band during the summer of 1992. In 1995, Curtis spent a short stint as the lead singer with the band Santana. In 1997, he and Portland guitarist Terry Robb toured with Miller to promote their album "Hit It 'n Quit It" including an appearance with Miller on the NBC television show "Late Night With Conan O'Brien" where Salgado and Robb performed their original composition "Bitter Tears." He signed with Shanachie Records in 1999 and released four albums on that label ("Wiggle Outta This", "Soul Activated", "Strong Suspicion" & "Clean Getaway") before signing with Chicago's Alligator Records in 2012.

Salgado was the inspiration behind John Belushi's creation of the Blues Brothers characters in the late 1970s. They met and became friends while Belushi was in Eugene, Oregon filming the movie "Animal House". The Blues Brother's debut album "Briefcase Full of Blues" is dedicated to Salgado, and Cab Calloway's character in The Blues Brothers film is named after Curtis.

Salgado was diagnosed with liver cancer in 2005, and underwent a successful liver transplant in 2006. He continues to record and perform his music. On June 13, 2006, a benefit concert was held in his honor in Portland to raise funds for his medical treatment. Among those who performed were Little Charlie & the Nightcats, Everclear, Taj Mahal, The Robert Cray Band, and Steve Miller. Also in attendance was the widow of John Belushi who spoke of Salgado's part in the development of The Blues Brothers. On April 29, 2007, another benefit was held in Curtis' honor, bringing Steve Miller and Little Charlie and the boys back, and adding Jimmie Vaughan, and harp players Charlie Musselwhite and Kim Wilson.

Salgado was nominated for four of the Blues Foundation's 2009 Blues Music Awards, including "Soul Blues Male Artist of the Year" and "Soul Blues Album" of the year for his album, "Clean Getaway". In 2010, Salgado won the "Soul Blues Male Artist of the Year" award, which he won again in 2012. His 2012 album, "Soul Shot", was ranked #2 on Blues Critic's "Best Of 2012" list for "Top 10 Retro-Soul/Soul Blues Albums". In 2013, he won the Blues Music Award for the "B.B. King Entertainer Of The Year", "Soul Blues Male Artist" and "Soul Shot" won "Soul Blues Album Of The Year".
His 2016 album, "The Beautiful Lowdown", was ranked #3 on Blues Critic's "Best Of 2016" list for "Top 10 Retro-Soul/Soul Blues Albums".
In 2017, Salgado won three Blues Music Awards in different categories.
Album Discography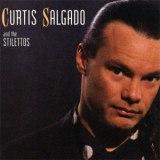 "Curtis Salgado & The Stilettos" (JRS 1991)
More Love Less Attitude
You Love Me And I Don't Blame You
Star Bright, Star Light
I Musta Been Nuts
A World Gone By Me
Boppin That Lovin' Stuff
I Shouted Your Name
Everyday Will Be Like A Holiday
Bottle Of Dreams
Depending On Your Love
Too Loose
Blues Get Off My Shoulder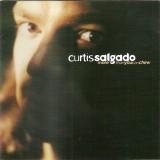 "More Than You Can Chew" (Rhythm Safari 1995)
To Hell Withit (pt 1)
Little Charmer
I Don´t Care
Salt In My Wounds
Heartless
She Told Me That Too
More Than You Can Chew
Can´t This Be Mine
I´m Not Through Lovin´ You
Got A Bad Feelin´ (Gonna Be A Good Night)
Jump Into Love
Always
On My Way Back Home
To Hell With It (pt 2)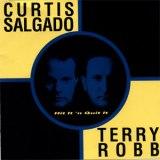 Curtis Salgado Terry Robb "Hit It N' Quit It" (Lucky 1997)
If It Ain't Me
Drop Down Mama
Voodoo Music
Bitter Tears
Hit It 'N Quit It
Still A Fool
My Kind Of Woman
Too Young To Know
You're So Fine
El Gado Rumba Azul
Feeling Good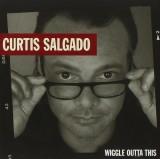 "Wiggle Outta This" (Shanachie 1999)
1 That's All A Part Of Lovin' You 3:49
2 Wiggle Outta This 4:31
3 I Want Everyone To Know 4:12
4 I Feel So Good 3:39
5 Why Don't I Care 3:52
6 Sorry Don't Mean Nuthin' 5:25
7 Sing My Song 4:20
8 Cookie Dough 3:18
9 Beneath The Silver Moon 3:24
10 Sweet Jesus Buddha The Doctor 3:53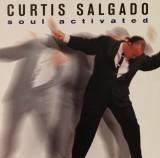 "Soul Activated" (Shanachie 2001)
1 Old Enough To Know Better
2 I'd Rather Be Blind
3 Portable Man
4 Summertime Life
5 The Harder They Come
6 I Sleep With The TV On
7 Lip Whippin
8 Funny Man
9 Everytime You Go Away
10 Hip Hip Baby
11 More Love Less Attitude
"Strong Suspicion" (Shanachie 2004)
1 Give Me Patience
2 I'll Be Back
3 Born All Over
4 Who Is He (And What Is He To You)
5 Can't Stop Lovin'
6 Strong Suspicion
7 Inside My Heart
8 Money Must Think I'm Dead
9 Love Her Just Because
10 Help Me Through The Day
11 At Least I Didn't Do That
12 The Sum Of Something
13 Don't Wait Until Tomorrow (1000 MPH)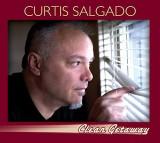 "Clean Getaway" (Shanachie 2008)
1 Clean Getaway 4:49
2 Both Sorry Over Nothin' 3:30
3 Who's Loving Who 4:14
4 My Confession 5:21
5 What's Up With That 2:59
6 Alone 4:07
7 I Don't Want To Discuss It 3:03
8 20 Years Of B.B. King 5:24
9 Heartache 3:03
10 Let's Get Married 5:25
11 Drivin' In The Drivin' Rain 4:17
12 Bottle Of Red Wine 3:56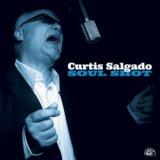 "Soul Shot" (Alligator 2012)

1 What You Gonna Do?
2 Love Comfort Zone
3 Gettin' To Know You
4 She Didn't Cut Me Loose
5 Nobody But You
6 Let Me Make Love To You
7 Love Man
8 He Played His Harmonica
9 Baby, Let Me Take You In My Arms
10 Strung Out
11 A Woman Or The Blues

****

Being accepted as a Soul and/or Blues singer with Soul despite being white is quite an achievement. Deal with it. It's fact. I would reckon Salgado and any Caucasian singer that aspires to tread on this holy ground knows it. Salgado does have the chops and "Soul Shot" is the best I've heard from him. Seven, thankfully obscure, covers and four originals on this rollicking album with plentiful horns and organ- a match made in heaven. Bobby Womack's "What You Gonna Do?" and the soaring "Let Me Make Love To You" are stone cold knockouts.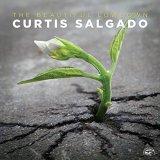 "The Beautiful Lowdown" (Alligator 2016)
Hard To Feel The Same About Love 3:24
Low Down Dirty Shame 3:19
I Know A Good Thing 3:11
Walk A Mile In My Blues 4:32
Healing Love 3:51
Nothing In Particular (Little Bit Of Everything) 3:54
Simple Enough 4:19
I'm Not Made That Way 4:45
Is There Something I Should Know 4:30
My Girlfriend 4:13
Ring Telephone Ring 3:08
Hook Me Up 4:46
**** Salgado has refused to let health problems get in the way of his music (someone should create a Freddie Mercury Award for artists who continue creating in the face of their own mortality). Salgado reportedly underwent a liver transplant after a 2006 cancer diagnosis followed by a 2012 lung cancer sentence but you wouldn't know that listening to him belt like one of the champions (get it, Freddie, Queen?). The jangling, pouncing "Hard To Feel The Same About Love" is a stunning song about an ex. He says "you (she) taught me about the blues". Well we owe a debt of gratitude then. Almost as good be-ith "Walk A Mile In My Blues" is one of the cleverest song titles this year (of course you know the classic "Walk A Mile In My Shoes". If not, shame on you!).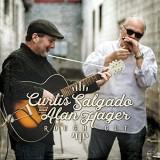 Curtis Salgado & Alan Hager "Rough Cut" (Alligator 2018)
1 I Will Not Surrender
2 So Near To Nowhere
3 One Night Only
4 I Want My Dog To Live Longer (The Greatest Wish)
5 I Can't Be Satisfied
6 Too Young To Die
7 Depot Blues
8 Morning Train
9 You Got To Move
10 Hell In A Handbasket
11 Long Train Blues
12 The Gift Of Robert Charles
13 I Want You By My Side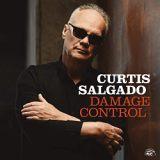 "Rough Cut" (Alligator 2021)
The Longer That I Live 3:53
What Did Me In Did Me Well 4:26
You're Going To Miss My Sorry Ass 4:09
Precious Time 4:03
Count Of Three 3:35
Always Say I Love You (At The End Of Your Goodbyes) 4:03
Hail Mighty Caesar 4:16
I Don't Do That No More 3:43
Oh For The Cry Eye 3:34
Damage Control 4:03
Truth Be Told 3:15
The Fix Is In 5:01
Slow Down 3:27