Charles Bradley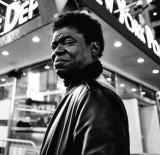 Charles Edward Bradley (November 5, 1948 – September 23, 2017) was born in Gainesville, Florida

In 1962, as fate would have it his sister took him to the Apollo Theater to see James Brown perform. Bradley was so inspired by the performance that he began to imitate Brown's style of singing and stage moves, which would come to use some years ahead.

When he was fourteen, Bradley ran away from home and lived on the streets during the day and slept nights in subway cars for two years. Later, he enlisted in Job Corps which eventually led him to Bar Harbor, Maine to train as a chef.

Bradley worked in Maine as a chef for ten years, and then decided to head west, hitchhiking across the country He lived in upstate New York, Seattle, Canada and Alaska before settling in California in 1977. There, Bradley worked odd jobs and played small gigs for the next two decades, including James Brown impressions under such stage names as the Screaming Eagle of Soul, Black Velvet and even James Brown Jr.

In 1996, Bradley's mother called him and asked him to move back in with her in Brooklyn. It was there he began making a living moonlighting as a James Brown impersonator in local clubs under the name Black Velvet. During this time, his brother was murdered and he suffered an allergic reaction to penicillin, nearly killing him.
While performing as "Black Velvet," he was eventually discovered by Gabriel Roth, a co-founder of Daptone Records. Roth introduced Bradley to Daptone artist and his future producer Tom Brenneck, then the songwriter and guitarist for The Bullets, and later for Menahan Street Band, who invited Bradley to his band's rehearsal. Bradley asked that the band simply perform while he made up lyrics on the spot. After writing several songs, Daptone released some of these initial recordings on vinyl starting in 2002.

Bradley's debut album "No Time for Dreaming" arrived in 2011. In 2012, "Soul of America", a documentary debuted at the SXSW Film Festival in Austin, Texas. This film told Bradley's story from his childhood in Florida, to the days of homelessness and heartache, then later his gigs as Black Velvet, and finally ended with him touring and recording at Daptone Records.

Bradley's second album, "Victim of Love" was released in 2013 to universal acclaim. Bradley's final album, "Changes" dropped in 2016 and featured a cover of the Black Sabbath song, "Changes."

Bradley died on September 23, 2017 of stomach cancer in Brooklyn, New York, at the age of 68. All three of his albums are essential.

Album Discography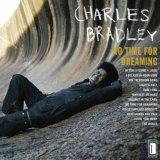 "No Time For Dreaming" (Daptone 2011)
1 The World (Is Going Up In Flames) 3:22
2 The Telephone Song 3:48
3 Golden Rule 3:29
4 I Believe In Your Love 3:55
5 Trouble In The Land 1:02
6 Lovin' You, Baby 5:28
7 No Time For Dreaming 2:53
8 How Long 3:55
9 In You (I Found A Love) 3:22
10 Why Is It So Hard 4:10
11 Since Our Last Goodbye 4:17
12 Heartaches And Pain 2:56
13 Heart Of Gold (reissue bonus track)
14 Stay Away (reissue bonus track)
****1/2 Bradley spent a good deal of his career as a spot on James Brown impersonator under the name "Black Velvet" and vocally the similarity is undeniable. He was discovered by Daptone Records in the early 00s who re-issued some of his recordings on vinyl but "No Time For Dreaming" was his first proper album. It's a marvelous throwback Soul/R&B album hearkening the 60s and 70s and the critical acclaim was off the charts. So much so in 2012 a documentary titled "Soul Of America" featured a piece on Bradley's history. "Dreaming" features 8 co-writes by Bradley of it's generous 14 tracks. Retro-Soul just doesn't get better than this.

"Victim Of Love" (Daptone 2013)

Strictly Reserved For You 3:43
You Put The Flame On It 3:49
Let Love Stand A Chance 3:59
Victim Of Love 3:29
Love Bug Blues 3:00
Dusty Blue 3:22
Confusion 3:45
Where Do We Go From Here 3:11
Crying In The Chapel 3:55
Hurricane 3:32
Through The Storm 4:42
***** This LP manages to outdo his terrific 2011 debut for Daptone "No Time For Dreaming". The stately, Motown-flavored Soul-Pop "You Put The Flame On It" is pure aural bliss. Morphine for the ears. The mood of the album isn't as dire and weary as the previous one, possibly due to the heartening reality that this Soul belter finally got his due at age 62. That first album had years to gestate during some harrowing personal history exposed in the documentary "Soul Of America". A song like "Let Love Have A Chance" is downright hopeful. Wait, maybe I spoke too fast since the next track goes by the name "Victim Of Love". Nope, he's thrilled to be a "victim" in this case. I hear a Curtis Mayfield circa early 70s influence on "Hurricane". It's like James Brown singing "Freddie's Dead". May God bless Daptone for bringing Bradley into my life.