Buster Benton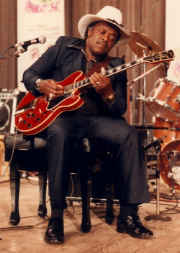 Buster Benton was born in Texarkana, Arkansas. By 1959, he was leading his own band in Chicago, IL. During the 1960s, the local record labels Melloway, Alteen, Sonic, and Twinight released several singles by Benton without much success. Benton joined Willie Dixon's Blues All-Stars in 1971.
Dixon co-wrote Benton's best-known song and first successful release, "Spider in My Stew", released by Jewel Records. His 1974 follow-up, "Money Is the Name of the Game" proved he wasn't a one-hit wonder. Benton released his first album, "Spider In My Stew" for Jewel's subsidiary Ronn Records in 1979. A couple albums were released in Europe in the early 1980s before Benton signed with Ichiban Records, for whom he released his final three albums.
Benton died in January 1996 from the effects of diabetes at age 63.
Album Discography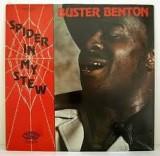 "Spider In My Stew" (Ronn 1979)
Released in the U.K. as "Bluesbuster" in 1978
1 Spider In My Stew
2 Sweet 94
3 Born With The Blues
4 Love Like I Wanna
5 Leave Me Alone
6 Sorry
7 Funny About Money
8 Lonesome For A Dime
9 Do It In The Rain
10 Disco Blues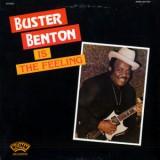 "Is The Feeling" (Ronn 1981)
1 The Feeling
2 Holding On
3 Cold Man Ain't No Good
4 Lean On Me
5 Dancing Music
6 Get Away
7 Breaking Up
8 Judge Give Me Time
9 Thinking About My Past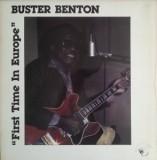 "First Time In Europe" (Blue Phoenix 1983)
1 Honey Bee
2 The Hawk Is Coming
3 The Best Piece Of Chicken I Ever Had Stolen It
4 Something About The Blues
5 Hard Luck Blues
6 I Must Have A Hole In My Head
7 Cold Man
8 Money Is The Name Of The Game
9 Lean On Me
10 Hold It On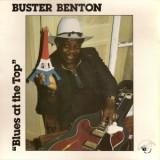 "Blues At The Top" (Blue Phoenix 1985)
My Lady 5:08
Blues And Trouble 6:18
It's Good In My Neighbourhood 3:34
Loan Me For A Dime 7:18
I Wish I Knew 4:32
From Missouri 3:45
Dangerous Woman 5:05
That's Your Thing 4:58
Can't Wait To See My Baby Face 4:54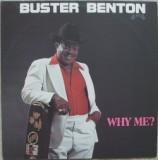 "Why Me?" (Ichiban 1988)
Why Me? 5:42
I Can't Wait To See My Baby's Face 4:30
I Wish I Knew 5:30
Lonesome For A Dime 4:58
You're My Lady 4:45
The Blues Is Trying To Wear Me Down 4:16
Good In My Neighborhood 3:30
I Was Born With The Blues 5:11
(I'm) From Missouri, Show Me 4:16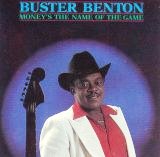 "Money is The Name Of The Game" (Ichiban 1989)
Sweet 94
You Accuse Me
Sit Your Fine Self Down
Money's The Name Of The Game
As The Years Go Passing By
Come And See About Me
Sweet Sixteen
Lean On Me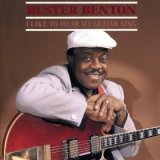 "I Like To Hear My Guitar Sing" (Ichiban 1991)
1 I Gotta Find Me A Big Leg Woman
2 My Friends Call Me Crazy
3 Little Bluebird
4 How Old Buster Feels
5 Dust My Broom
6 A Woman Can't Live On Love Alone
7 Feels So Good
8 Sail On (Honey Bee)
9 I Like To Hear My Guitar Sing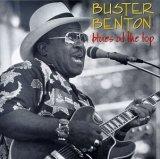 "Blues At The Top" (Evidence 1993)
1. You're My Lady
2. Blues And Trouble
3. It's Good In My Neighborhood
4. Lonesome For A Dime
5. I Wish't I Knew
6. From Missouri
7. Dangerous Woman
8. That's Your Thing
9. Can't Wait To See My Baby's face
10. In The Ghetto
11. Honey Bee
12. The Hawk Is Coming
13. I Must Have A Hole In My Head
14. Cold Man Ain't No Good
15. Money's The Name Of The Game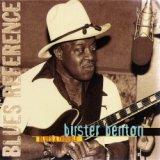 "Blues & Trouble (Blues Reference 1983-1985)" (Disques Black & Blue 2008)
1 My Lady
2 That's Your Thing
3 Can't Wait to See My Baby's Face
4 Blues & Trouble
5 It's Good In My Neighborhood
6 Loan Me a Dime
7 I Wish I Knew
8 From Missouri
9 Dangerous Woman
10 Honey Bee
11 Hard Luck Blues
12 I Must Have A Hole In My Head
13 Cold Man
14 Money Is the Name of the Game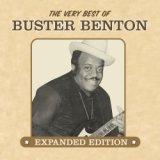 "The Very Best Of" (Fuel 2012)
1. Spider In My Stew
2. Dangerous Woman
3. Money Is the Name of the Game
4. Good To the Last Drop
5. Sweet 94
6. Born With The Blues
7. Love Like I Wanna
8. Leave Me Alone
9. Sorry
10. Funny About The Money
11. Lonesome For A Dime
12. Do It In The Rain
13. Disco Blues
14. Lean On Me