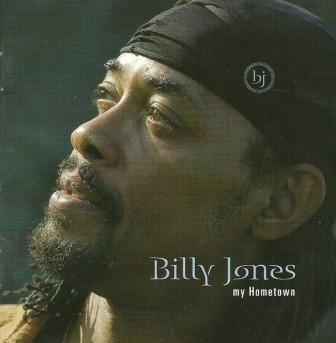 Billy Jones
Billy Jones was "raised from the age of six months in my grandfather's cafe and boarding house, The Cedar Street Cafe - 903 Cedar Street - North Little Rock, Arkansas. The room that we lived in was directly behind the wall of the main ballroom where the juke box was. My crib was on the other side of that wall, so as a baby I would be laying there listening to Elmore James, Big Joe Turner, Jackie Wilson, B. B. King, Muddy Waters, Sam Cooke and all the blues and soul greats while the cafe customers played records and partied well into the night. My bed would vibrate on the bass notes. That was my first exposure to the music. I absorbed the music as I could literally hear it in my sleep. One of the first thoughts that I remember having was that I wanted to be like B.B. King and Elmore James".

By the time he was fourteen years old he was hanging out at Williams Pool Hall when one day an older guy pulled up in a 1957 Chevy station wagon packed full of amplifiers, microphones and drums. He said that he was in a band and he had a gig booked in Lonoke, Arkasas that night and had heard Jones play guitar. "He said that his name was Hosea Levy and that he and his younger brother Calvin Levy would pay me $6.00 if I played with them and Willie Cobb, Little Johnny Taylor and Larry "Totsie" Davis that night. I didn't tell him that I had never played in a band before. I was fourteen years old and I was going on the road! I was trying to be cool and I agreed to go with him. But I was so excited to be going to play with a real band!"

Jones went on the road with the Levy Brothers Band, and the beginning of a lifetime journey into the world of the blues . "I've been on the road ever since. So it was "on the job training" for me."

In his twenties Jones started his own band that played covers of the likes of Rick James, Cameo, Funkadelic, Stanley Clarke, Jimi Hendrix, Bar-Kays, Commodores and others. "At that time I was being booked by this big-shot "Clive Davis" type guy named Gene Williams, who was really hooked-up with the Grand Ol' Opry and the Nashville scene and was managing Ferlin Husky, Claude King and Donna Douglas, who played the part of Elly Mae on the television show The Beverly Hillbillies"

Williams booked Jones' band in NCO and Officer's clubs on Naval Stations, Air Force Bases, Army Posts and military installations all over the United States.

In 1997 Jones cut his first CD, "Prime Suspect Of The Blues", which garnered some chitlin' circuit attention. He met Jan Mittendorp of the Black and Tan Record label in 2004 when he sent a promotional CD. "He liked what I was doing and flew me over to Amsterdam to record some of my songs for Black and Tan Records".

Jones' second album "tha Bluez" was released by Black And Tan first in the Netherlands in 2005 and in 2006 hit Western shores. Blues Critic ranked "tha Blues" as #6 in their "Best Of 2006" list for "Top 10 Retro-Soul/Soul Blues Albums".

The following year, "My Hometown" was issued by Black And Tan. It took another six years for new Jones product to emerge. He self-released "I'm A Bluesman" in 2013 and his latest, "Funky Blues & Southern Soul, Vol. 1" dropped in 2017.
Album Discography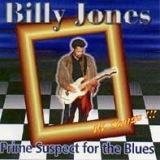 "Prime Suspect For The Blues" (Cyborg Blue 1997)
1 Marry My Mother-In-Law
2 Slip Away
3 Come Back Tonight
4 Doin' Alright Again
5 Let's Straighten It Out
6 Ain't Good Lookin'
7 Her Daddy's Alligator Farm
8 The One for Me
9 Be Your Man
10 Don't Answer the Door
11 Anything You Say
12 The Rumor
13 Make Love Tonight
14 Barnyard Love
15 Breakdown
"Live On The Road" (Cyborg Blue 2002)
info needed on this album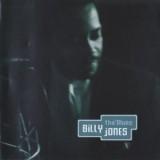 "Tha' Bluez" (Black And Tan 2006)
1 Come Back Tonight
2 I Like It Like That
3 Deal Wit' Tha Devil
4 Da' Cemetery Bluez
5 At Da' Crossroads
6 Ain't No Secret
7 Ain't Good Lookin'
8 Revolution Bluez
9 Barnyard Bluez
10 Breakin' Away
11 Make Love Tonight
12 Ain't That A Shame
13 Reconsider Baby
14 Da' Love Doctor
**** 14 strong original jams comprise the debut CD for Black & Tan Records by Delta-based Blues dynamo Billy Jones. Equal parts Soul-drenched R & B, Funk and Mississippi Blues the immodestly-titled "Tha Bluez" is one of the biggest surprises of the year for me. I was familiar with Jones' merely fair (and often synthesized) independent release "Suspect For The Blues" so I wasn't expecting such a great sounding album. "Tha Bluez" has the same pent up hunger and youthful vigor that pub rocker Graham Parker had when he released his classic 1976 album "Howlin' Wind". Years of angst, sweat and tears encapsulated in a set of songs that felt like an instant "greatest hits" by an unknown artist. Parker may seem a strange reference but the way Parker brought his white hot blue-eyed R & B to the Rock world is how this Billy Jones disc enters the Blues world today (despite being 52!). It's not a new art form but a fresh amalgam of popular styles. Listen how he meshes an Eric Clapton-esque guitar lick into a sexy, falsetto-sweetened Soul song like "Come Back Tonight" or the thumping bass n' drum backbone of "I Like It Like That", followed by ominous piano, in what's a brilliant piece of minimalist Funk, then back around to the Staxy Soul Blues piledriver "Da' Cemetary Bluez" where he squeezes out some (Albert) King-sized guitar lines. Perhaps more potent is the Howlin' Wolf-meets-N'Awlins Funk on "Ain't Good Lookin'", featuring some tight drums by Gabriel Peeters. If that isn't eclectic enough for you dig his Reggae-fied "Revolution Blues", Uptown Soul "Ain't No Secret" or good ole' barroom Blues, "Barnyard Bluez". Kitchen sink too. This is as fresh sounding as anything I've heard since Johnny Guitar Watson.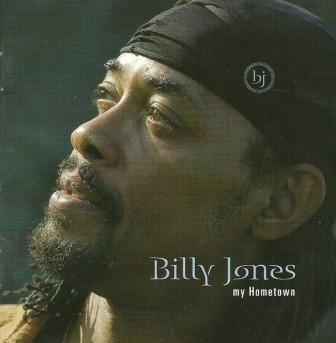 "My Hometown" (Black And Tan 2007)
1 Here With You
2 Pull My 44
3 Right Now
4 Crystal
5 Never Let You Go
6 The Clown
7 My Hometown
8 You Upset My Soul
9 The Rumor
10 Bluez Comes Callin'
**1/2 Last year's CD, "Tha Bluez", by Billy Jones was one of the best of that year which makes the disappointing "My Hometown" so puzzling. His gift for groove and melody was superb on the former platter but is sorely missing this time out. Opening with the melodically indolent but lyrically-inspired Contemporary R&B of "Here With You" Jones seems intent on adding even more genres to his repertoire that already includes Blues, Funk, true R & B, Pop & Southern Soul. It's a first person rumination about "growing up in the ghetto" that packs a poignant wallop. It's a good start. The musically similar, yet slighter, "Right Now" crops up a track or two later. Before such we get the generic rockabilly-like "Pull My 44" whose trigger never seems to get tripped. The tone changes on tack 4 with the heavy-hitting "Crystal" featuring an arena rock guitar riff and lyrics pleading with crystal methamphetamine to "let me be". Crystal meth is mentioned again on the socially-aware "My Hometown", a funkysmooth piece spiced with Spanish guitar licks. Jones laments over folks "doing the O.G. thing" and that "Every house in this ghetto town is burned down from cooking crystal methamphetamine". Unfortunately these two bright spots are collected with tedious half-written clunkers like "You Upset My Soul", "Never Let You Go" & "Blues Come Callin'". The latter is a prime example of why this record fails- it's basically an idea, a riff, a groove, that's missing a bona fide song with a memorable refrain, verse or outstanding solo or two. A rush job? The message is deep and heartfelt but the music doesn't deliver...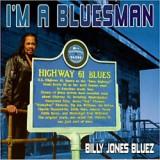 Billy Jones Bluez "I'm A Bluesman" (American Blues 2013)
1 The Iceman 4:22
2 I'm Yo Freak 4:42
3 Nothin' But The Blues 4:13
4 I'm A Bluesman 7:24
5 Do It Right Baby 4:11
6 Love Nobody Else 6:20
7 You And Me 3:00
Billy Jones & MiXendorp "Remix EP" (Black And Tan 2016)
1 Ain't Good Lookin'
2 Here with You
3 Revolution Bluez
4 Breakin' Away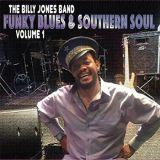 The Billy Jones Band "Funky Blues & Southern Soul, Vol. 1" (The Billy Jones Band 2017)
1 My Love Is Real
2 Someone New
3 Biggest House in Town
4 Can't Let You Go
5 Love Nobody Else
6 Chiseled in Stone
7 I'm Yo' Freak
8 Ready for Some Lovin'
9 Alligator Farm
10 Man & a Half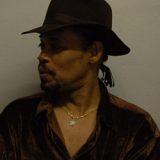 "Billy Jones On Black And Tan, Vol. 1" (Black And Tan 2018)
1 Ainīt That a Shame
2 Barnyard Bluez
3 Ainīt Good Lookin
4 The Clown
5 Deal Wit da Devil
6 Make Love Tonight
7 Here with You
8 You Upset My Soul
9 At da Crossroads
10 Bluez Comes Callin'
11 The Rumor
12 Reconsider Baby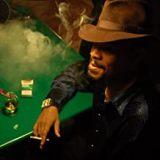 "Billy Jones On Black And Tan, Vol. 2" (Black And Tan 2018)
1 I Like It Like That
2 Revolution Bluez
3 Da Love Doctor
4 Never Let You Go
5 Da Cemetery Bluez
6 Breakin Away
7 Crystal
8 Right Now
9 Come Back Tonight
10 Ainīt No Secret
11 Pull My 44
12 My Hometown