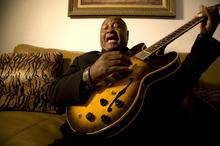 Arthur Adams
As house bandleader at B.B. King's Los Angeles blues club, Arthur Adams cranks out searing blues for the well-heeled tourists who trod the length of Universal Studios' glitzy City Walk. But the great majority of his transient clientele can't begin to imagine the depth and variety of the guitarist's career.

The shaven-headed Tennessee native began playing guitar in the mid-'50s, taking early inspiration from the man whose name adorns the club that later employed him (Howard Carroll, axeman for gospel's Dixie Hummingbirds, also was a principal influence). He studied music at Tennessee State University, playing briefly with the school's resident jazz and blues aggregation.

Touring as a member of singer Gene Allison's band, Adams found himself stranded in Dallas, where he dazzled the locals with his fancy fretwork. Relocating to L.A. in 1964, he began to do session work for jazz great Quincy Jones, and cut singles for the Bihari Brothers' Kent label and Hugh Masekela's Motown-distributed Chisa imprint. His late-'60s R&B sides for the latter were co-produced by Stewart Levine and featured support from most of the Crusaders. Adams' 1970 debut LP for Blue Thumb, "It's Private Tonight", was co-produced by Bonnie Raitt and Tommy Lipuma. Adams continued to record solo albums through the late '70s, but by the '80s he retreated from the forefront, only occasionally moonlighting as a session guitarist for various groups. In 1992, he wrote two songs for B.B. King's "There Is Always One More Time" album and 1999 saw Adams's first solo release in 20 years with "Back on Track", which featured King as a guest guitarist. In 2004, Adams continued rebuilding momentum with the release "Soul of the Blues". Delta Groove Music released "Stomp The Floor" in 2009. After a drought of 8 years Adams released a 2 CD effort, "Look What The Blues Has Done For Me", in 2017. The first disc contains new recordings while disc two compiles the best tracks from his 11970s albums.
Album Discography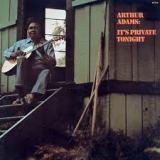 "It's Private Tonight" (Blue Thumb 1972)
1 I'm Going Home
2 Happiness (Is All I See)
3 Get On The Ground
4 Everything I Ever Wanted In A Girl
5 You Hit The Nail On The Head
6 Go On And Do That
7 I Can't Believe My Eyes
8 It's Private Tonight
9 I'll Never Be The Same
10 I Gotta Help My People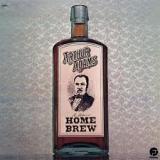 "Home Brew" (Fantasy 1975)
1 Home Brew
2 Do What Cha Doin'
3 The Blues
4 We've Got An Understanding
5 That's The Way You Move
6 Keep On Dancing
7 First-Class Woman
8 Chicago Sidewalk
9 Bumpin' Around
10 That's The Way It's Gonna Be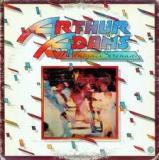 "Midnight Serenade" (Fantasy 1977)
11 When I'm Away From You
2 Beale Street
3 Midnight Serenade
4 I'm In Like With You
5 Reggae Disco
6 Love And Peace
7 Shake A Loose
8 Right On Time
9 Music Feels Good To Me
"I Love Love Love My Lady" (A & M 1979)
1 You Give Me Such A Good Feelin'
2 Put Your Hand In Mine
3 Special Kinda Lady
4 Boogie With Me
5 Sugar Cane
6 Let's Dance
7 I Like It Funky
8 It's Just A Groove
9 Crusin'
10 Never Get Enough Of Your Love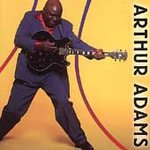 "Back On Track" (Blind Pig 1999)
1. Back on Track
2. Get You Next to Me
3. Who Does She Think She Is?
4. Long Haul, The
5. No Big Deal
6. Jumpin' the Gun
7. You Really Got It Going On
8. Good, Good, Good
9. Rehabilitation Song
10. Honda Betty
11. Backup Man

"Soul Of The Blues" (PM Media 2004)
1. Twenty Years Gone
2. Good Night in the City
3. Soul of the Blues
4. Gonna Catch You Tonight
5. Lovin You Big Time
6. If I Did Not Have You
7. Thank You Pretty Baby
8. You Help My Soul
9. Thumbs Up
10. Look for Me
11. I Like the Party Life

"Stomp The Floor" (Delta Groove Prod. 2009)
1. Stomp the Floor
2. You Can't Win for Losing
3. Don't Let the Door Hit You
4. I Know What You Mean
5. So Sweet
6. You Got That Right
7. Callin' Heaven
8. Nature of the Beast
9. Thrive on Your Vibe
10. You Are Invited
11. Around the Sun
12. Blue Roots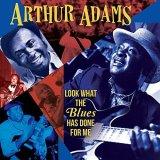 "Look What The Blues Has Done For Me" (Cleopatra 2017)
Disc 1
1. You Pullin' My Leg
2. Look What The Blues Has Done For Me
3. Helpin' Hand Man
4. No Refunds
5. Low Down And Dirty
6. All Dressed Up
7. Elevator Ride
8. I've Had Enough
9. Dump You
10. Leftover From Yesterday
11. Gutbucket
12. If You Let Me Love You
13. Gorgeous
Disc 2
1. I'll Never Be The Same
2. I Gotta Help My People
3. Do What Cha Doin'
4. The Blues
5. We've Got An Understanding
6. Keep On Dancing
7. Beale Street
8. Shake A Loose
9. Music Feels Good To Me
10. You Give Me Such A Good Feelin'
11. Put Your Hand In Mine
12. Let's Dance
BONUS TRACK
13. You Got The Floor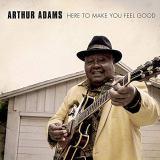 "Here To Make You Feel Good" (Cleopatra 2019)
1. Tear the House Down
2. Full of Fire
3. Sweet Spot
4. Pretty Lady
5. Forgive Me
6. Gonna Make Some Money
7. Enjoy Each Moment
8. By Myself
9. Here to Make You Feel Good
10. Little Dab'll Do Ya