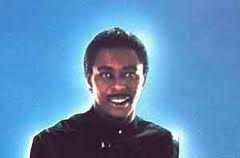 Anthony Watson
b. Anthony Reynard Watson, Mobile, Alabama, U.S.A.

Anthony Raynard Watson possesses a versatile voice that's capable of rumbling bass and a falsetto so piercing dogs can pick it up a mile away. The Chi-Lites replaced Eugene Record with Watson, who toured and recorded with the Chi-town diehards in the late '80s and off and on in the '90s.

The Mobile, AL-raised singer got his first big break in Europe as part of the group Return Ticket. He formed Praze when he returned to Mobile and recorded the first version of "Solid Love Affair" with them, which he co-wrote with Paul Childs and Syl Parsons. Session work found him backing up the likes of the Manhattans, L.J. Reynolds, and Millie Jackson. He also released "Solid Love Affair" under his own name in March 1985 on SRO Records. Later that year, he joined Amherst Records, which issued his first LP, "Anthony Watson", in 1985 and the singles "She Will Never Wait Forever" and "Missing You Tonight" in 1986.

When the Amherst deal soured, Watson befriended Marshall Thompson, the Chi-lites' founder, and became a touring member and recorded with them for Ichiban Records (the LP "Just Say You Love Me"); his old favorite, "Solid Love Affair," became an integral part of their live show. Watson fit in well with the Chi-lites and led all their significant hits, except for "Oh Girl," which for some reason Robert "Squirrel" Lester always sang.

The Chi-lites' gig became a revolving door with Anthony and Frank Reed. During his first leave, he signed with Tashamba Records in Miami, FL, and recorded "9 Days of October" in 1991, which spawned the singles "Do What You Want" and "Cause I Love You"; when that deal soured, he returned to the Chi-lites only to leave again to go with Vision Records (also in Miami) in 1994 for an album produced by Betty Wright that didn't get exposed, entitled "Ain't No End to the Rainbow".

He rejoined the Chi-lites for their "Help Wanted" album on Coppersun Records in 1998. He also appeared on Tyrone Davis' "Relaxin' With Tyrone" on Malaco Records (2000) and, returning to Amherst Records, released two more solo albums during the decade. He left the Chi-lites again in 2009 and is recording a new solo album for release in 2011. The album, "Wonderful", was released on Special Soul Music in 2012.
Album Discography

"Anthony Watson" (Amherst 1985)
1 Every Time We Touch
2 You're My Woman You're My Lady
3 Lover Man
4 Lovin' You
5 Tunnel O' Love
6 Solid Love Affair
7 Missin' You Tonight
8 She Will Never Wait Forever
9 Forbidden Fruit
10 Bizzare
"9 Days Of Love" (Tashamba 1991)
1 La la Means I Love You
2 Mind Over Matter
3 Do What You Want (But Don't Leave)
4 Crazy 'bout You Girl
5 Hurry Up & Wait
6 Hit & Run Lover
7 Coming Back to You
8 I Believe
9 Stella
10 Mind Over Matter (reprise)

"Ain't No End To The Rainbow" (Vision 1994)
1. Toe to Toe
2. Beep Me Baby
3. Easy Rockin'
4. Ain't No End to the Rainbow
5. Still In Love With You Girl
6. Where Do We Go From Here
7. Weekend
8. Heaven Send
9. L-O-V-E
10. Think Positive
11. It's About That Time
12. Mind Over Matter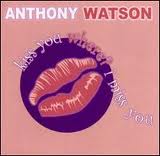 "Kiss You (Where I Miss You)" (Amherst 2002)
1. Put It On Ya
2. Here's Looking At You
3. Anytime
4. Do It Ya' Self
5. Kiss You Where I Miss You
6. We Can Still Be Friends
7. Being In Love Alone
8. Who You Sleeping With
9. Good Love
10. Never Knew
11. Southern Girl
12. Southern Girl (Remix)
13. Solid Love Affair

"I Love Being Single" (Amherst 2005)
1. I Don't Wanna Live Without Your Love
2. Still in Love With You
3. Can't Get Over You
4. Picture This
5. Other Piece of My Heart
6. Missing You
7. Lick You Like Lollipop
8. I'm Gonna Take My Time
9. I Love Being Single
10. Boomerang
11. Lick You Like Lollipop [Club Extended Mix]
12. I Love Being Single [Club Extended Mix]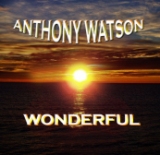 "Wonderful" (Special Soul 2012)
1. Steppin' Out Tonight
2. Get You Some Business
3. Can't Live Without You (feat. Brian Williams)
4. How You Livin' Your Life?
5. Keep Puttin' It on Ya
6. Another Love Song
7. Kiss You (Where I Miss You)
8. It's All About You
9. That's My Moma
10.A Change Is Gonna Come
11. Keep Puttin' It on Ya (Extended)
12. Get You Some Business (Extended)
13. Wonderful
14. Merry Christmas Jesus (feat. Bethlehem Male Chorus)