Andre Lee
Andre' Lee Caples was born in Chicago, IL. and moved to Carthage, MS. at an early age and from there to Jackson, MS. where at the age of 25, he joined the group "Freedom" who at that time was signed to Malaco Records. Andre' Lee has been an opening act for such artists as Frankie Beverly & Maze; Michael Henderson; The Bar-Kay's and a host of others. Andre' Lee later moved to Houston, TX. and became a member of the TSU Tornadoes where he played the guitar and was the lead vocalist. Andre' Lee also played with another band called "Perfect Timing" at that time Terri Ellis (Envogue) was the lead vocalist.
After a few years in Texas he later moved back to Jackson, MS. In 1995 he produced his first CD titled "So Good" on Avanti Records. In 2002 Andre' Lee joined up with Sir Charles Jones where he played a unique flavor on lead guitar. In 2003 he signed with Mardi Gras Records and produced his second CD titled "Simply Dre". In 2005 Andre' Lee along with a long time friend formed the gospel group 'Mint 2 B'. He co-wrote and produced their Gospel CD titled "Walking By Faith".
In 2008 he released another Southern Soul CD titled "Straight From The Heart" before joining Coday Records for two albums.
Album Discography

"So Good" (Avanti 1997)
1. Take Hold of Your Life
2. I'm Going Crazy
3. Something About Your Loving
4. Don't Take Your Love Away
5. That Look in Your Eye
6. So Good
7. Love Ballad
8. Can This Be Real?
9. My Shining Star
10. Tell Me That You Want My Love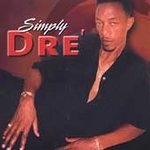 "Simply Dre" (Mardi Gras 2003)
1. Pony Ride
2. Old School Girl
3. No Other Lover
4. Who
5. Take Care of You
6. If I Was Your Man
7. I Wanna Be Your Lover
8. You're So Special
9. Got to Get Away
10. Pony Ride - (Remix, remix)
Mint 2 B "Walking By Faith" (Capetown 2006)
1. Say I Do
2. Keep My Faith in Jesus
3. Victory
4. Jesus Will Lift You Up
5. He'll Fix It
6. Thinking About You
7. He Waited on Me
8. Hang on and Pray
9. Lord Has Been Good

"Straight From Your Heart" (Capetown 2008)
1. Too Late
2. Let's Get Romantic
3. One Night Stand
4. Gonna Go Stepping
5. I Don't Believe A Dam Word
6. Southern Soul Man
7. I'll Do Whatever
8. Love Will Never Change
9. Groove On
10. I Found What I Been Looking For
11. Those Were The Days

"Stories Of Life" (Coday 2012)
1. Half Loving Me
2. 4 Way Love Affair
3. Never Been Hurt
4. Man in the Drawer
5. Stepping With You
6. Shoes Off First
7. Tell Me What I've Got to Do
8. Back in the Day Cafe
9. I Wanna Be Loved Forever (feat. Miz Goldie)
10. Shake What You Got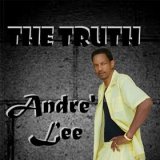 "The Truth" (Coday 2015)
1 Let's Go Stepping
2 Right Kind of Woman
3 It's Going Down
4 Tell Me What You Need
5 My Girl
6 I'm Thinking Bout Us
7 You Went and Did It
8 I'm That Man
9 Anytime Anywhere
10 Tell Me What I Gotta Do
11 It's Going Down (Remix)