Wendell B.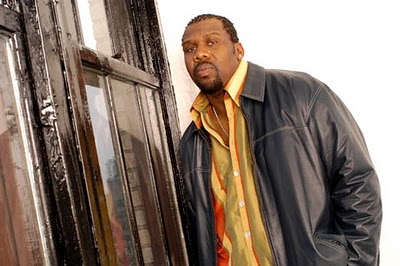 BUY CDS

Comparison to his idols Freddie Jackson, Luther Vandross, Barry White and Will Downing don't bother Wendell Brown whose love affair with music began at the age of five when he made his foray into the industry by joining the gospel group the Sensational Wonders. He spent a good ten years singing for the Lord before his vocal tastes were whetted by the sounds of rhythm and blues. At first I had to hide my interest from Mamma. She was into the church: she didn't play that, he laughs. As Wendell B. reached maturity, both in years and vocal ability, he began performing with vocal groups such as Dream, which he formed in high school, touring his hometown and surrounding areas. It was then that he really learned the importance of stage presence through the tutelage of local legends Marvin Rice, lead vocalist for Masters Touch and Visions lead vocalist Carl Homes, who schooled him in perfecting runs and other vocal techniques.
The decision to go solo after having spent two decades in groups was coupled by the desire to follow into the entrepreneurial footsteps of others in the industry. Under his full name, Wendell Brown, he released the album "Make It Good For Ya". It took another seven years for his next outing "Good Times", which created a buzz in the Southern Soul market.
Album Discography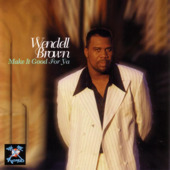 "Make It Good For Ya" (Raw Deal 1998)
1. Sing a Song for You
2. Wrong Place, Wrong Time
3. Tears
4. This Time
5. Maybe Tomorrow
6. In the Mood
7. You're the One
8. Make It Good for You
9. Losing Game
10. Mother, Keep It Real
11. Crazy

"Good Times" (Cuzzo 2005)
1. Intro
2. Ya'll Ain't Ready
3. Good Times
4. No Doubt
5. STL Thang
6. Anything
7. Can't Get Enough of Your Love
8. Definition of a Real Man
9. Heaven Sent Me Angel
10. I Ain't Never Been Down Like That
11. Just Don't Understand You
12. Inside My Mind
13. Should We Break-Up
14. What Would You Do
15. Outro
*** Often incorrectly called his debut album ("Make It Good For Ya" was issued in 1998 under the name Wendell Brown) this set introduced the indie Soul world to the extraordinarily luscious baritone of Mr. B. The album gained a following via word of mouth and Wendell's stature has continued to skyrocket. This is a singer's singer-type album.

"Love, Life & Relationships" (Smoothway Music 2007)
1. Intro
2. It's On
3. Judy Jones
4. Bounce
5. She Didn't Have to Hurt Ya Boy Like That
6. T-Bone
7. Somebody Loves Me True
8. Dj Tp-Man
9. Get Up Early in the Morning
10. Loretta
11. This Ain't Livin'
12. A Tribute to Our Past Balladeers
13. I'm Leavin'...
14. Big T
15. Is It Over/Is It Over Not
16. Keep It Real
17. Ben
18. Step
19. Back Ta That
20. The Interview With Cathy B (On Air-Personality Wdlt 98.3)
21. Judy On Wen's Back
22. Nick At Cd Baby
23. Q From Down South

"Save A Little Room For Me" (Smoothway 2007)
1. Santa Claus Is Coming Tonight
2. As Long As I'm With You At Christmas Feat. Lamont Hadley
3. Save a Little Room for Me
4. I'm So Very Glad It's Christmas Feat. Llc, Marvin Rice
5. Santa You Smooth Feat. Mike Fitzgearld
6. That's What Christmas Means to Me
7. We Call It Christmas Feat. Friends
8. Here Comes Santa Claus Hip Hop Feat.q Aka Papa Justified & Diggy

"Back To Bid'ness" (Smoothway Music 2010)
1. Back Ta Bid'ness
2. This is For My People In the Back
3. Waiting On You To Call
4. I'm Staying
5. If I Had the Chance (I Got To Get Next To You)
6. She Was an Angel
7. As Long As I'm With You
8. Girl, When I Get With You
9. It's Time For Me To Go
10. That's When I Get Loose
11. Hold On
12. I'm Tired
13. Ta the Beat Nah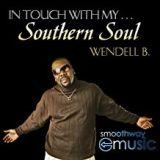 "In Touch With My Southern Soul" (Smoothway Music 2010)
1 Don't End Up Like Me
2 Everything Gon' Be Alright
3 Mississippi Girl
4 I Can Deal With the Leaks
5 I'm Stayin'
6 The Best Time I Ever Had In My Life
7 Workin' On the Building
8 Put'em Down On the Table
9 When I Did What I Did
10 Superlady Superman
"Get To Kno' Me" (Smoothway Music 2013)
1. Intro
2. Celebrate Cho-Day
3. We Stepping Out Ta Night
4. When It Don't Make Sense
5. Cough Up in Depression
6. Unforgettable Girl
7. This Ones for You
8. I Just Wonna Love You
9. Made for Me
10. Good Man
11. Get to Kno Me
12. Do Me Like That
13. It Was Good
14. Work
15. Outro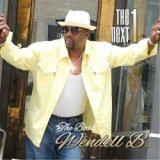 "The Next 1" (Smoothway Music 2016)
1 The Next 1 (feat. The Soul Man Bill Bland)
2 Wendell B Sounds
3 Advertise Me
4 Confusion
5 Nothing Else to Talk About
6 Where Were You Last Night
7 When She Stood Next ta Me
8 Fooled Arounds and Fell in Love
9 If You Don't No
10 Imon Put It Down Tonight
11 Sunshine
12 Do You Think About Me (feat. Lacee)
13'Til You Come Back to Me
14 The Day That I Met You
15 I Can't Hardly Wait Until the Weekend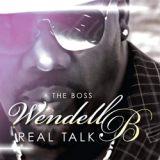 "Real Talk" (Smoothway Music 2020)
1 In the Club
2 Make'em Mad
3 Beautiful
4 Check Now
5 Get'cha Head Right
6 That's What We Gone Do
7 Staying in Love Ain't Easy
8 Still Learning Bout Love
9 Can We Just Talk
10 Missing U
11 Love Directions
12 Cadillac Willy