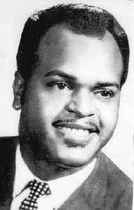 Roscoe Shelton

Roscoe Shelton (August 22, 1931 – July 27, 2002) was born in Lynchburg, Tennessee, and raised in Nashville, Tennessee. In 1949 he joined the Fairfield Four, singing lead vocals on their gospel music recordings. He then spent four years as a draftee in the United States Air Force. Upon discharge he joined the Skylarks in 1956 and recorded for Excello's subsidiary label Nashboro Records. After the group disbanded, Shelton sang alongside and toured with both Bobby Hebb and DeFord Bailey, Jr.

In 1961 Shelton's debut album, "Roscoe Shelton Sings", was released by Excello, and various singles followed, including "Strain on My Heart" (1965). The track hit #25 on the Billboard R&B chart. By this time Shelton's recordings were released by Sound Stage 7, including another Top 40 hit, "Easy Going Fellow" (#32). His next album, "Soul in His Music, Music in His Soul", was released in 1966.
The deaths of Redding and Sam Cooke, who had been friends of Shelton's, took their toll on him. Shelton left the music industry in 1969 and went to work for the Meharry Medical College, in Nashville. In 1994 Shelton, Earl Gaines, and Clifford Curry found work billed as the Excello Legends. The trio released the album "Tennessee R & B Live" in 1997. Shelton's own "She's The One" came out first in 1996.
Shelton resumed recording with the producer Fred James, releasing "Let It Shine" in 1998 and Shelton's and Gaines's joint effort "Let's Work Together" in 2000.

Shelton died of cancer in Nashville, in July 2002, at the age of 70. A posthumous album, "Save Me" was issued in 2007.

Album Discography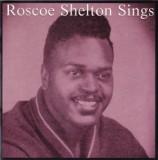 "Sings" (Excello 1961)
Are You Sure
Think It Over
Pleadin' For Love
I Was Wrong! Played With Love
I've Been Faithful
Say You Really Care
It's My Fault
Something's Wrong
Baby Look What You're Doin' To Me
Miss You So
Is It Too Late
Let Me Believe In You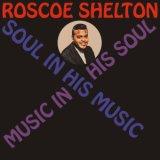 "Music In His Soul, Soul In His Music" (Sound Stage 7 1966)
You're Living Too Fast
My Eyes (I Can Cry If I Want To)
Easy Going Fellow
Love Comes And Goes
Keep Your Mind On Me
The Fire Still Burns
Strain On My Heart
Mastermind
I Know Your Heart Has Been Broken
My Best Friend
Worry
Who Walks In (When I Walk Out)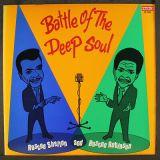 Roscoe Shelton & Roscoe Robinson "Battle Of The Deep Soul" (Vivid 1978)
A1 –Roscoe Shelton A Man's Love
A2 –Roscoe Shelton Soon As Darkness Falls
A3 –Roscoe Shelton Tonight's My Night
A4 –Roscoe Shelton There's A Heartbreak Somewhere
A5 –Roscoe Shelton I Want To Keep You (If You Want To Stay)
A6 –Roscoe Shelton I'm Ready To Love You Now
B1 –Roscoe Robinson Why Are You Afraid
B2 –Roscoe Robinson Darling, Please Tell Me
B3 –Roscoe Robinson Let Me Know
B4 –Roscoe Robinson You Don't Move Me No More
B5 –Roscoe Robinson Why Must It End
B6 –Roscoe Robinson I'm Burning And Yearning (For You)
"Strain On Your Heart" (Charly 1987)
A1 Roll With The Punch
A2 I Can't Help Myself
A3 I'm Still The Man
A4 I Want To Keep You If You Want To Stay
A5 Question
A6 I Have Some Crying To Do
A7 My Best Friend
A8 Worry
B1 Mastermind
B2 There's A Heartbreak Somewhere
B3 Running For My Life
B4 Keep Your Mind On Me
B5 Stain On My Heart
B6 Easy Going Fellow
B7 A Man's Love
B8 Blind Man
B9 You're A Dream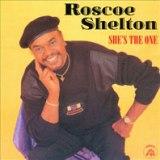 "She's The One" (Appaloosa 1996)
1. She's The One
2. Look What You're Doin' To Me
3. The Next Time (Excuse Me)
4. Tell Me Her Name
5. I'm A Dreamer
6. Reach Out
7. I Miss You So
8. She's My Woman
9. Confusing To Me
10. Run and Hide (You Fool)
11. Too Soon To Burn The Night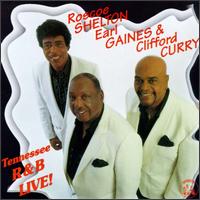 Roscoe Shelton, Earl Gaines, Clifford Curry "Tennessee R & B Live" (Appaloosa 1997)
1. Is It Too Late Babe
2. Three Times Seven
3. The Provider
4. Somebody Somewhere
5. Think It Over
6. You Can Make It If You Try
7. Baby Kiss Me Again
8. The Next Time (Excuse Me)
9. She Shops Till She Drops
10. The Door Is Still Open
11. Stagger Lee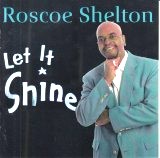 "Let It Shine" (Black Top 1998)

Lady (Your Man's Runnin' 'Round) 3:53
Sometimes I Get Bitter 4:08
Easy Going Fellow 4:20
Let It Shine 4:04
Why Didn't You Tell Me (For So Long)? 3:57
Save Me 4:18
I Thank You 3:08
All Night Long 3:01
I Was Wrong! Played With Love 3:16
The Rest Of My Life 2:38
I Want You 5:59
Hard To Be Alone 6:36

Roscoe Shelton & Earl Gaines "Let's Work Together" (Cannonball 2000)
1. Let's Work Together
2. Why Do You Worry Me
3. Mercy on My Soul
4. Someday Things Are Gonna Change
5. We've Been Wrong
6. Hello My Lover
7. Rock Me One More Time
8. Blue and Miserably Unhappy
9. I Don't Need You Now
10. Give Me Love
11. Something's Wrong
12. Best of Luck to You
13. Be Good or Be Gone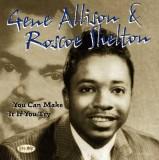 Gene Allison & Roscoe Shelton "You Can Make It If You Try" (Black Magic 2002)
1 –Roscoe Shelton I Can't Love Nobody But You 2:48
2 –Roscoe Shelton These Are My People 3:06
3 –Roscoe Shelton Reality 4:10
4 –Roscoe Shelton It's Almost Sundown 3:04
5 –Roscoe Shelton Worry 2:40
6 –Roscoe Shelton I Forgot To Remember To Forgot 3:12
7 –Roscoe Shelton Remember Me 2:29
8 –Roscoe Shelton Yesterday's Mistake 2:12
9 –Roscoe Shelton Time And Distance 3:23
10 –Gene Allison Stay A Little Longer 2:18
11 –Gene Allison You Can Make It If You Try / Have Faith (Medley) 3:40
12 –Gene Allison It's Almost Sundown (Take 2) 3:07
13 –Gene Allison I Understand 2:34
14 –Gene Allison Somebody Somewhere 2:52
15 –Gene Allison How Long's The Train Been Gone 2:15
16 –Gene Allison Having A Party 2:13
17 –Gene Allison It's Almost Sundown (Take 1) 2:53
18 –Gene Allison Goodbye My Love 3:00
19 –Gene Allison If Things Don't Change 2:23
20 –Gene Allison I Understand 2:15
21 –Gene Allison Now That We're Together 1:55
22 –Gene Allison You're Gonna Be Sorry 2:32
23 –Gene Allison I Know I Can Make It 2:05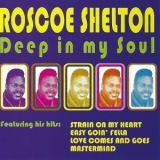 "Deep In My Soul" (AIM 2002)
1. Fire Still Burns
2. Master Mind
3. Strain On My Heart
4. I Can Cry If I Want To
5. Easy Going Fellow
6. My Best Friend
7. I Know Your Heart
8. Soon As Darkness Falls
9. Love Comes And Goes
10. Keep Your Mind
11. Running From Your Life
12. Love Is The Key
13. You're The Dream
14. A Mans Love
15. My Laura
16. Challenge Of Love
17. Trying To Quit
18. Worry
19. Saving Face
20. I'm Still The Man
21. There's A Heartbreak Somewhere
22. You're Living Too Fast
23. I'm Ready
24. Who Walks
25. Let Me Be The One
26. You Better Take Time
27. I Can't Help Myself
"Save Me" (SPV 2007)
Who Do You Think You Are
It's My Fault
A Step In The Right Direction
Save Me
Someday Thing Are Gonna Change
The Best Days Of My Life
Blues At Midnight
Why Didn't You Tell Me (For So Long)
Think It Over
Heat Up The Oven
The Next Time (Excuse Me)
He's Cool,She's Hot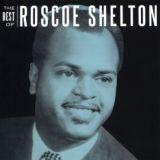 "The Best Of" (Sunset Blvd 2017)
1. Strain On My Heart -
2. My Best Friend -
3. Worry -
4. Love Is The Key -
5. I'm Tryin' To Quit -
6. Love Comes And Goes -
7. Master Mind -
8. Keep Your Mind On Me -
9. Wedding Cake -
10. The Fire Still Burns -
11. My Eyes (I Can Cry If I Want To) -
12. I Know Your Heart Has Been Broken -
13. Easy Going Fellow -
14. Roll With The Punch -
15. Who Walks In (When I Walk Out) -
16. You're Living Too Fast -
17. Soon As Darkness Falls -
18. A Man's Love -
19. I'm In Way Too Deep -
20. Tonight's My Night -
21. Running For My Life -
22. There's A Heartbreak Somewhere -
23. I Can't Stand To Be Without You -
24. I Want To Keep You (If You Want To Stay) -
25. You Ought To Take Time Out For Your Love -
26. I'm Ready (To Love You Now) -
27. You're The Dream -
28. I'm Still The Man