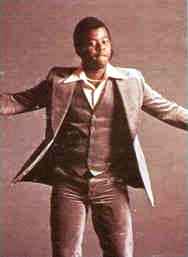 Billy Ray Charles
Billy Ray Charles got his first break when Jimmy Lewis signed him for a trio of albums on his Miss Butch imprint. Lewis helped Charles score some Southern Soul hits like "I Been Partying All Night" and "Sweet, Black & Hot". Charles was then picked up by Tommy Couch Jr.'s Waldoxy which released two albums. The first, "Southern Soul...My Way" was well received and produced radio favorites like "Southern Sirls Gpt The Booty", "Too Pooped To Pop" and "I'm Stuck On Stupid". It took another fives years for Waldoxy to quietly release "Drunk, Busted, Disgusted & Can't Be Trusted". The album received very little promotion and Charles hasn't been heard from since.
Album Discography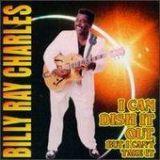 "I Can Dish It Out, But I Can't Take It" (Miss Butch 1998)
1. Forgive This Fool
2. I Can Dish It Out, But I Can't Take It
3. Stay Away If She's Married
4. Excuse Me
5. What's the Matter With the Blues
6. For a Sweet Woman
7. I Been Partying All Night
8. Cheater
9. Do You Know Where Your Woman Is
10. Love Me or Set Me Free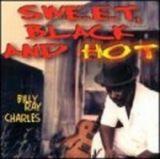 "Sweet, Black & Hot" (Miss Butch 2000)
1. Sweet, Black and Hot
2. Is That Your Final Answer
3. She's Full Figured
4. Giving Up
5. There's More Than One Way to Skin a Cat
6. Shakin' My Shaker
7. Thanks But No Thanks
8. Mr. Nice
9. That Red Dress
10. Blues Attitude
11. Giving Up [Remix Version 2000]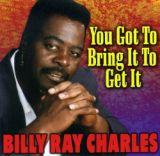 "You Got To Bring It To Get It" (Miss Butch 2001)
1. If the Shoe Was on the Other Foot
2. She Wanna Make Love
3. You Got to Bring It to Get It
4. Mrs. Jones
5. You Bring Out the Freak in Me
6. What's Your Pleasure
7. U R Walking on Shakie Ground
8. One Day Man
9. I Sing the Blues for a Living
10. U Can't Win Em All
11. I Can't Get Enough
12. He Can't Fill My Shoes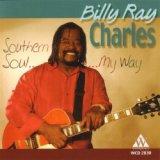 "Southern Soul...My Way" (Waldoxy 2005)
1. Nursery Rhymes
2. I'm Stuck On Stupid
3. There's A Rat Loose In My House
4. Let's Do This
5. Southern Girls Got The Booty
6. Warm And Fuzzy
7. Too Pooped To Pop
8. House Party
9. Baby Mama Drama
10. Shake These Blues A Loose
*** So Billy Ray did it "My Way" on this new Waldoxy release. (Don't worry he didn't cover Paul Anka here). We hadn't heard from Billy Ray since the death of Jimmy Lewis. See, Charles released three discs for Lewis' Miss Butch imprint, scoring hits with "I Been Partying All Night", "Sweet, Black & Hot" and "Shake My Shaker" but creative control was certainly that of Mr. Lewis on those projects. Here Charles is credited with writing 7 of the 10 cuts and even is named "co-producer" and the song pretty much remains the same. The ubiquitous Rich Cason provided the dynamite leadoff hitter "Nursery Rhymes", which reminds me of 1970s Curtis Mayfield- spacey, creeping and funky. Billy Ray's brilliant with his double-tracked vocals and Southern drawl. Cason knows his programming but his results are schizophrenic overall. His lame "Let's Do This" is a pale imitation of the Neptunes. I kept hoping Kelis would jump in and elevate this half-baked jam. And you want to talk about jarring. Right before this track is a straight-up slow blues "There's A Rat Loose In My House" (previously done by Bobby "Blue" Bland). It's a Charles original as is the fun, midtempo "Southern Girls Got The Booty" (anybody remember Chuck Strong's "Southern Girl"?). Another celebratory romp in praise of some gifted women below the equator. Love the handclaps on this one. The iffy "Warm & Fuzzy" pulls no punches: "You and I know baby we both need the opposite sex". Charles also provided the rolling blues "Too Pooped To Pop". Although one of the better tracks the rhythm track is mixed too high. Overall the programmed drums detract a tad- on half the tracks it sounds like someone's beating a cardboard box. It's frustrating 'cuz Charles clever phrasing is eclipsed by this irritating artifact. I'm not panning this album- I do recommend it strongly to Southern Soul fans who like a little urban blues in the mix.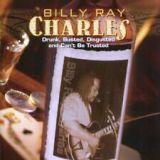 "Drunk, Busted, Disgusted & Can't Be Trusted" (Waldoxy 2010)
1. Drunk Busted
2. Johnny Walker Red
3. Viagra
4. I Wanna Get On Top
5. Part Time Lover
6. Wanna Give You My Love
7. Runnin Out Of Tears
8. Wife Woman Hoochie
9. Tailor Made
10. Whip That Lovin On Me