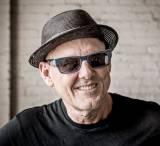 Billy Price

Born November 10, 1949 in Passaic, NJ, the "East Coast King of blues-eyed soul" & Pittsburgh PA's dynamo Billy Price initially gained notoriety as vocalist on two records by legendary guitarist Roy Buchanan ("That's What I'm Here For" , "Livestock") before creating his own Billy Price and the Keystone Rhythm Band in 1977, which recorded four critically acclaimed albums over the next 13 years ("Is It Over", "They Found Me Guilty", "Live" & "Free at Last").
In 1990 Price formed the Billy Price Band and released the 50s homage "Danger Zone" for Corona Records. "The Soul Collection" followed before Price enlisted the legendary Swamp Dogg to produce the excellent "Can I Change My Mind", which in addition to a unique take on the title cut included several new songs from Dogg (Jerry Williams).
Price signed with Bonedog Records, Price & band and dropped "East End Avenue" in 2006. Price then released a trio of albums with Dixiefrog before returning on Bonedog with an album of duets entitled "This Time For Real".
Album Discography
w/ Keystone Rhythm Band (Billy Price)
"Is It Over?" (Green Dolphin 1979)/"They Found Me Guilty" (KRB 1981)
1. Eldorado Cafe
2. She's Tough
3. Is It Over?
4. Slip Away
5. You Left the Water Running
6. Lickin' Stick
7. Please Send Me Someone to Love
8. Steppin' Up in Class
9. Ace of Spades
10. Let's Get Married
11. I Had It All the Time
12. A Nickel and a Nail
13. Hijackin' Love
14. Tell Me
15. Nothing Could Change My Mind
16. Hold Back the Night
17. I Feel Good
18. The Jury of Love: Cry Cry Cry/Bp's Dream/Eight Men & Four Women
Like the J. Geils Band before them Billy Price & The Keystone Rhythm Band cut their teeth on classic R & B & Bluesy Rock, becoming an exciting live act and building a dedicated fanbase before recording their debut LP "Is It Over?" (
**
1/2
). The set opens with the pumping Soul "Eldorado Cafe", the lone original on this set of workman-like covers of songs by Jerry "Boogie" McCain, Clarence Carter & O.V. Wright. Price unleashes quite the yearning tenor on the Otis Clay weepie "Is It Over?" but his vocals don't fit as well on Al Green's "Let's Get Married". The record, like it's followup "They Found Me Guilty" (
**
1/2
), reveals a great bar band with an exceptional front man. "Guilty" offers more Al Green, Otis Clay & Tyrone Davis covers.
"Billy Price & the Keystone Rhythm Band Live" (Antenna 1984)
1. I'm So Glad
2. Precious, Precious
3. Good Time Charlie
4. Since You've Gone Again
5. Eldorado Cafe
6. I'm Sick Y'all
7. One Man, Two Lovers
8. I Can't Lose the Blues
9. Turn Back the Hands of Time
****
Price's first live record blows his first two LPs away in terms of passion and energy. Looking back this disc should've been a breakout for Price & band. The Keystone Rhythm Band smokes on this outing with horns blaring and Price testifying with youthful vigor. The styles range from the Philly Soul of "I'm So Glad" to the Staxy Funk of "I'm Sick Y'all" to the forceful Soul/Blues ("I Just Can't Lose The Blues"). Again mostly covers but the LP includes a strong new original "One Man, Two Lovers" and a superior reading of their first crowd favorite "Eldorado Cafe".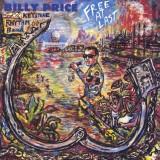 "Free At Last" (Antenna 1988)
1. Slipped, Tripped, and Fell in Love
2. Who You're Workin' For
3. Real Time
4. I'm Gonna Win the War
5. Still Ain't Had Enough
6. Free
7. Livin' With a Stranger
8. Absolute Love
***
It seemed like time Price and band achieved some commercial success and this record seems designed to court such. Occasionally the slick MOR Rock arrangements veer too close to Foreigner territory ("Still Ain't Had Enough") or the clunky, synth-heavy 80s production of Don Henley ("Absolute Love") but the ebullient "Real Time" and the cover of George Jackson's "Slipped, Tripped And Fell In Love" rank amongst the group's best studio work. The latter cut is the only number not co-written by Price and his cohorts. Showing where their heart truly is, "I'm Gonna Win The War" borrows heavily from O.V. Wright's "Ace Of Spades". Listening to it now it's puzzling why this record didn't produce a hit.
"Danger Zone" (Corona 1993)
1. Who Will the Next Fool Be
2. It's Later Than You Think
3. You Don't Exist No More
4. T-Bone Shuffle
5. Fool's Paradise
6. The Big Question
7. Early in the Morning
8. Danger Zone
9. You've Got Bad Intentions
10. I'll Take Care of You
11. I'm Shakin'
12. Shake, Rattle, and Roll
***
A change of pace for Price has him setting aside the circa 60s Soul/Blues thunder for a faithful set of pre-Rock & Roll R & B from the 1940s/50s. Gone are the acclaimed Keystone Rhythm Band but an aggregation of local musicians provide superb and vintage backing to a selection ranging from T-Bone Walker ("T Bone Shuffle"), to Bobby "Blue" Bland ("Who Will The Next Fool Be"), Bill Haley & The Comets ("Shake Rattle & Roll"), Percy Mayfield ("The Danger Zone"), etc. Price's voice is on point, proving he's one of the best blue-eyed Soul/Blues singers around.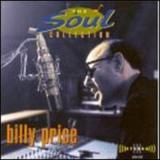 "The Soul Collection" (Corona 1997)
1. I Didn't Know the Meaning of Pain
2. Let It Happen
3. Beautiful Feeling
4. Gonna Forget About You
5. Your Time to Cry
6. That's How It Is
7. A Man Must Stand for Something
8. You Got Me Knocking
9. I Can't Stand It
10. I Betcha Didn't Know That
11. It's in the Wind
12. Let Yourself Go
13. I Die a Little Each Day
14. Something 'bout 'cha
15. Why Can't We Be Lovers
16. Dangerous Highway
***
I'm not a fan of all cover song projects ("Nilsson Sings Newman" being the exception) and this is Price's second in a row (sans the original "A Man Must Stand For Something") but it's just too good to dismiss. Besides, the deft decision to record some lesser known Soul goodies keeps the record from instant sterility. Displaying exquisite and astute taste he rounds up tracks by the likes of Otis Clay, James Carr, Joe Simon, O.V. Wright, the Soul Sisters, Arthur Alexander, Syl Johnson, etc. The most familiar tracks to me are the three Otis Clay classics: "I Didn't Know The Meaning Of Pain", "I Die A Little Each Day" & "That's How It Is". The latter's a fine duet with the one and only Clay himself. The horn-propelled band (
including Ralph Guzzi, Nick Dialoiso, Eric DeFade and Mark Snyder) once again hits all the right grooves.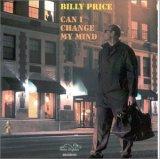 "Can I Change My Mind?" (Green Dolphin 1999)
1. Crack Crack (When Are You Coming Back)
2. Mine All Mine All Mine
3. I Know It's Your Party (I Just Came Here to Dance)
4. This Magic Hour
5. Indefinitely
6. What Is Love (What Makes You Think You Deserve Some)
7. No Matter How You Turn or Twist It
8. Can I Change My Mind
9. One in a Million
10. Pass the Sugar
*****
It's a supercilious refrain but I can't get the hook of "Crack Crack (When You Coming Back)" outta my brain! But that's typical of Swamp Dogg (Jerry Williams) written and produced material. The Dogg authored 7 of the cuts on this energetic, inspired project. He had some nerve to place a flute in the mix of the title track but the results vindicate his disparate take on Soul music. The track, Tyrone Davis' signature tune, is especially important to Price who was widely praised for his version found on Roy Buchanan's "Livestock" LP. Granted, Dogg's production almost gives the song a festive, Caribbean feel but does anybody really want or need a carbon copy of the Dakar Records sound? That rolling, swaying-side-to-side mid-paced Soul Dogg is also known for is especially effective on the excellent one-two punch of "Mine All Mine All Mine" & "I Know It's Your Party (I Just Came Here To Dance". That said the standouts are the regal slowies "This Magic Hour" and "What is Love (What Makes You Think You Deserve Some)", which squeezes every bit of emotion out of Price's supple voice. Dogg brings out the best of Price whose vocal range is pushed to the limits throughout. This record is inexplicably underrated.
"Sworn Testimony: Billy Price Band Live" (Green Dolphin 2002)
1. Fried Chicken
2. Here I Am (Come and Take Me)
3. Gonna Forget About You
4. A Nickel and a Nail
5. Further On Up the Road
6. Mine All Mine All Mine
7. Sixty Minute Man/Slip Away
8. I've Been Searching
9. Let Yourself Go
10. You Better Believe It
11. (I Think I'm) Drowning On Dry Land
12. Bump and Grind
13. Ain't It Funky Now/Back From the Dead
14. Can I Change My Mind/Is It Something You've Got?
15. Do What You Think Is Best
16. Last Two Dollars
17. In the Room Next to the Room
18. I Want to Take You Home (To See Mama)
19. I Know It's Your Party (I Just Came Here to Dance)
20. Full of Fire
21. Open House At My House
22. You Left the Water Running
23. Mother-In-Law Blues
24. Nothing Left
25. Strange Man
N/R Two-CD live performance at the Ram's Head Tavern, Annapolis, MD, April 2002.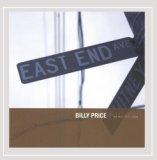 "East End Avenue" (Bonedog 2006)
1. Keep It To Yourself
2. Soul Sailin'
3. She Left Me With These Blues
4. East End Avenue
5. The Other Side Of You
6. If You Cook Like You Walk
7. The Big Show
8. Only Two Lovers
9. The Price I Paid For Loving You
10. Push Me To My Limit
11. Sweet Mistreatin' Love
12. Funky Like Dyke, Part 2
13. The Hard Hours
14. Faithful And True
****
The career of Pittsburgh, PA's favorite blue-eyed soulman
Billy Price reaches back three decades-plus. His first break came as lead vocalist on Roy Buchanan's "That's What I'm Here For" & "Livestock" in the 70s. After forming Billy Price & The Keystone Rhythm Band and later the Billy Price Band he's gone on to record some 7 records of authentic R & B, most notably the Swamp Dogg-produced "Can I Change My Mind?" in 1999. Now Price has joined the Bonedog Records stable for the excellent "East End Avenue". Co-produced by Price and Jeff Ingersoll, the set boasts 14(!) hard hitting Soul, Blues & R & B numbers lead by a superb gaggle of musicians. Master songwriter Mike Sweeney is credited with the crème de la crème here from the melodic "Soul Sailin'" (great refrain!), Staxy Soul/Blues mover "She Left Me With The Blues" and Beachy "East End Avenue", which could be embraced by those shaggin' Carolinars. Price and Sweeny collaborate on "Funky Like Dyke, Part 2", an homage to Arlester "Dyke" Christian of "Dyke & The Blazers" (the original "Funky Broadway") who was murdered in 1971. Price's Peter Wolf-like vocal and the appropriately stanky rhythm live up to the song's title. The Billy Price Horn Section (Rick Matt, Eric DeFade, Joe Herndon plus Don Donohue, Robbie Klein on 2 cuts) is in great form through out. It's striking what real horns can do for a recording. Price teamed with the ubiquitous Jon & Sally Tiven for five co-writes including the swingin' Blues shuffler "Keep It To Yourself" and the fed-up "Push Me To My Limit".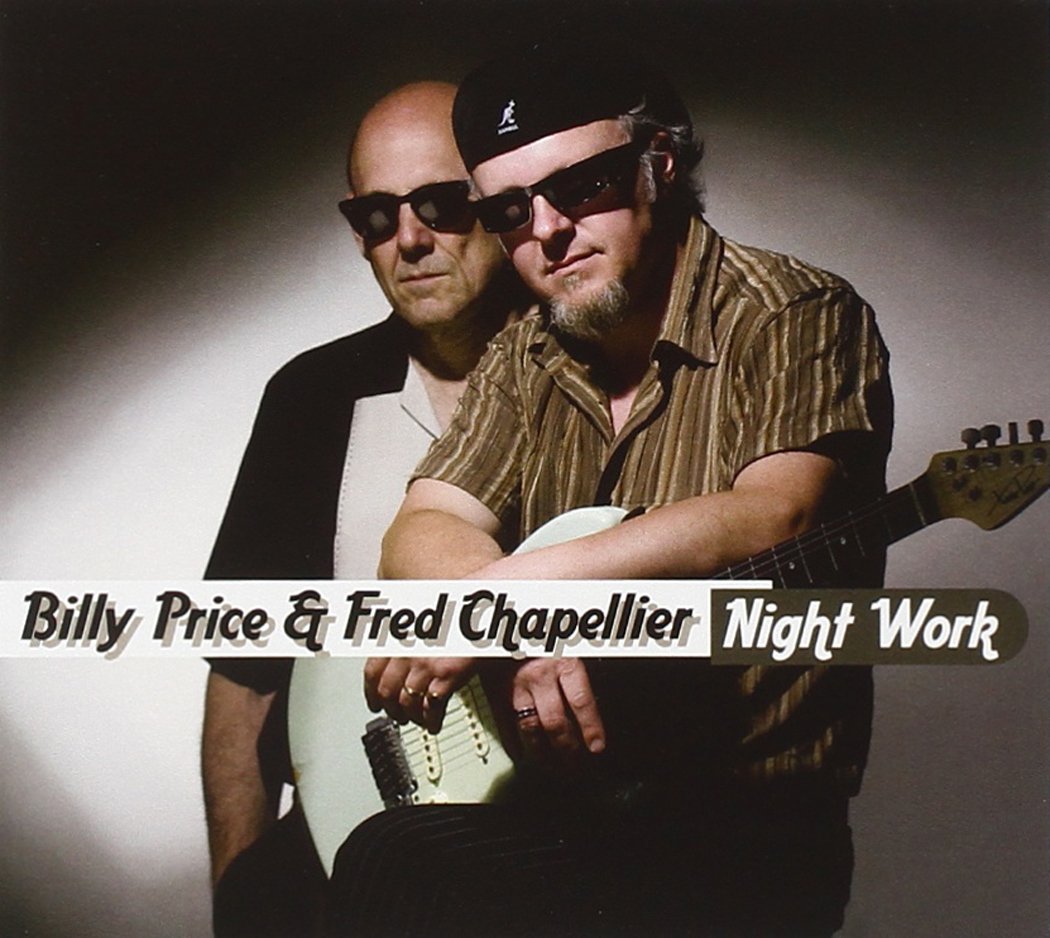 Billy Price & Fred Chapellier "Night Work" (Dixiefrog 2009)
1. Smart Money
2. My Love Comes Tumbling Down
3. Night Work
4. Don't Let My Baby Ride
5. When The Lights Came On
6. Love And Happiness
7. Who You're Workin' For
8. Under The Influence
9. The Wrong Woman
10. O.V. Wright
11. All The Love In The World
12. Champagne Blues And Pittsburgh Soul
13. Skunk Shuffle
Billy Price & Fred Chapellier "Live On Stage" (Dixiefrog 2010)
CD
1-1 Keep It To Yourself 3:53
1-2 She Left Me With These Blues 5:00
1-3 Don't Let My Baby Ride 4:13
1-4 Night Work 5:04
1-5 When The Lights Came On 5:24
1-6 I'll Take Care Of You 8:48
1-7 A Nickel And A Nail 6:35
1-8 Under The Influence 6:41
1-9 Last Two Dollars 6:31
1-10 Love And Happiness 7:44
1-11 Good Time Charlie 3:53
DVD
2-1 Early In The Morning
2-2 She Left Me With These Blues
2-3 Don't Let My Baby Ride
2-4 Night Work
2-5 When The Lights Came On
2-6 Last Two Dollars
2-7 Good Time Charlie
2-8 Blues For Roy
2-9 Keep It For Yourself
2-10 A Nickel And A Nail
2-11 The Great Mistake
2-12 When The Lights Came On
2-13 My Love Will Never Die
2-14 Under The Influence
2-15 Love And Happiness
2-16 Further On Up The Road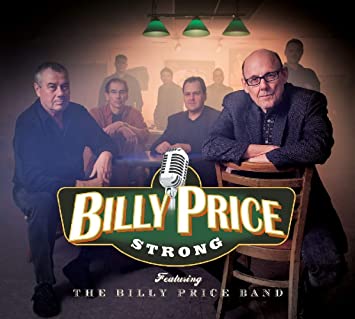 "Strong" (Dixiefrog 2013)
1 Drivin' Wheel 4:34
2 Can't Leave It Alone
3 Sweet Soul Music
4 Gotta Be Strong 3:58
5 The Lucky One 4:35
6 Let's Go For A Ride 4:32
7 Never Get Enough 3:18
8 Diggin' A Hole 3:31
9 Part Time Love 5:15
10 I've Got Love On My Mind 4:22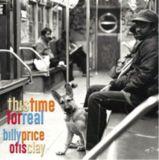 Billy Price Otis Clay "This Time For Real" (Bonedog/Vizztone 2015)
****1/2 Shortly before his death in 2016 the great Otis Clay recorded a pair of duet albums with two fellow Soul-Blues peers and admirers. The first, "Soul Brothers", was recorded with Johnny Rawls in 2014 and released by Catfood (that label name always gives me a chuckle as if the guy runs the label to pay for, well, his cat's food and that's something close to my heart). Rawls' & Clay's voices meshed marvelously as expected but I find the combo of Clay and Billy Price to be an even finer fit. Clay's career stretches back to 1964 (with the Gospel Songbirds) but is of course most famous for his stint with Hi Records where he had hits like "Trying To Live My Life Without You" (#24 R&B) and "That's How It Is" (#34 R&B"). Meanwhile relatively unsung Pittsburg hero Price has a discography that stretches back to 1981, including a now classic album produced by Swamp Dogg ("Can I Change My Mind?" 1999) and his excellent first long player for Bonedog Records, "East End Avenue". The latter made our Top 10 Retro-Soul/Soul Blues Albums of 2006 list. Price possesses a modest yet tension-filled voice that emits pent up soulfulness. Unlike Clay he doesn't seek to knock you on your ass with shouty rasps but picks expertly at your heart with pinched earnestness. Price's style is a perfect foil for Clay's powerful throaty harshness. While not as piercingly sharp as back in the day (he was 72 when he recorded this record) Clay still has that Deep Soul timbre and grit.
"This Time For Real" is a worthy showcase for these two soulful gents consisting entirely of smart covers. I say "smart" because we aren't forced to hear the godzillianth version of "Mustang Sally" or "My Girl". In fact other than Sam & Dave's "You Got Me Hummin'", Clay's own "All Because Of Your Love (#44 R&B)" and The Spinners' "Love Don't Love Nobody" this 12 song set features deeper catalog songs I wager aren't terribly familiar. I myself assumed 4 or 5 were originals so whomever selected these numbers knows their music history better than I. I was unacquainted with but enchanted by Percy Wiggin's Country-fried "Book Of Memories" and the vulnerable "I'm Afraid Of Losing You" originally cut by Quiet Essence on Hi Records circa 1972. One of the most moving and faithfully arranged covers is Los Lobos' "Tears Of God". This deep lilting slowie is one case where the cover version completely eclipses the original. Price and Clay wrench your innards with dueling bittersweet, aching phrases on top of icy organ and under luxuriant horn fills. Gorgeous. And speaking of horns Mark Earley (saxes) and Doug Woolverton (trumpet) absolutely slay on the swinging "Somebody's Done Changed My Sweet Baby's Mind" and the Funky rhythm & blues stomper "Going To The Shack". In fact praise must be given to the rest of the personnel: Duke Robillard (guitar), Mark Texixiera (drums), Brad Hallen (bass) and Brice Bears (keyboards) gave Price and Clay the keys to one hot ride that cruised through Soul's expansive history to gather these twelve songs.
"For Real" was produced by guitarist Robillard and despite my familiarity with some of his mammoth amount of work I had no idea he was this skilled behind the board. An internet sweep only highlights his work as a bandleader and many guest artist gigs. Well, add producer to his many trades. This album is substantial Soul music. "This Time For Real" is as actual as gravity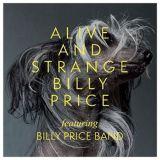 "Alive And Strange" (Nola Blue/Vizztone 2017)
1 It Ain't A Juke Joint Without The Blues 7:03
2 Lifestyles Of The Poor And Unknown 3:52
3 Something Strange 4:21
4 This Time I'm Gone For Good 6:04
5 One More Day 4:58
6 Nothing Stays The Same Forever 5:41
7 Never Get Enough 7:08
8 What Have I Done Wrong 5:40
9 Lickin' Stick 3:16
10 R.M. Blues 7:32
11 Makin' Plans 5:21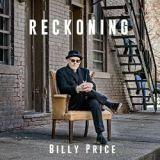 "Reckoning" (Vizztone 2018)
1. 39 Steps
2. Dreamer
3. Reckoning
4. No Time
5. I Love You More Than Words Can Say
6. I Keep Holding On
7. One and One
8. Get Your Lie Straight
9. Never Be Fooled Again
10. Expert Witness
11. Love Ballad
12. Synthetic World
13. Your Love Stays With Me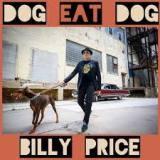 "Dog Eat Dog" (Gulf Coast 2019)
1. Working On Your Chain Gang -
2. Lose My Number -
3. We're In Love -
4. Dog Eat Dog -
5. My Love Will Never Die -
6. All Night Long Cafe -
7. Walk Back In -
8. Toxicity -
9. Remnants -
10. Same Old Heartaches -
11. More Than I Needed -
12. You Gotta Leave