1.

Z.Z. Hill "Down Home" (Malaco 1982)
According to frequent Blues author Bill Dahl Hill's signing with Malaco Records "managed to resuscitate both his own semi-flagging career and the entire [blues] genre at large". The album became a runaway smash, staying on the Billboard R & B chart for nearly two years after peaking at #17. In addition he scored a #19 hit single with "Cheating In The Next Room" but it was the track "Down Home Blues" that set the standard for, well, down home Blues for everything that came after. Three more Malaco albums followed- each equally as good.
2.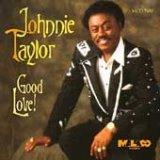 Johnnie Taylor "Good Love" (Malaco 1996)
Taylor experienced a career resurgence in 1996 when his single "Good Love" (produced by the late Rich Cason) rose to #39 on Billboard's Hot R&B Songs chart (his highest placement since 1982's "What About My Love" (#24 R&B)), which propelled the album of the same name to #15 on Billboard's Top R&B Albums chart. Another single, "Slide On", also charted at #87 (R&B) while "Last Two Dollars" has become a favorite. Taylor followed up this success with "Taylored To Please" (featuring "Disco Lady 2000") and "Gotta Get The Groove Back" ("Soul Heaven", "Big Head Hundreds"). Malaco also released the posthumous collection of outtakes, "There's No Good In Goodbye".
3.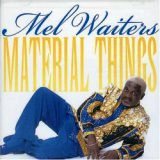 Mel Waiters "Material Things" (Waldoxy 1999)
By the time Mel Waiters released this album he already had some hits under his belt including "Suki Suki Man" and "Got My Whiskey" but it was in 1999 when he unveiled his signature song. "Hole In The Wall", a track that launched countless copycats, connected in an extraordinary way. It very well could be THE song to represent modern Southern Soul. A Bigg Robb-commissioned remix gave the song an extended run as well. The small club in the South where you can go to escape the doldrums and stresses of everyday life. Partying at the juke joint. Waiters continued to be one of the top draws of the genre until his untimely death in 2015. We also could have chosen his stellar 2003 LP "A Nite Out", which featured the "Hole" sequel "Smaller The Club". Other Waiters staple songs include "Ice Chest", "Whiskey And Blues", "Friday Night Fish Fry", "Everything's Going Up", "Got No Curfew" and many others. Waiters' importance to modern Southern Soul cannot be exaggerated.
4.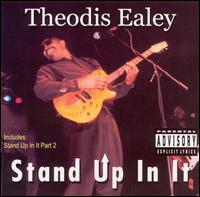 Theodis Ealey "Stand Up In It" (IFGAM 2004)
Four words: "Stand Up In It". Perhaps no song (which peaked at #68 on Billboard's "Hot R&B/Hip Hop Songs" chart and spent five weeks at #1 on The R&B/Hip Hop Single Sales Chart!) has had as many answer songs and rip offs as this mega-classic. Ealey claimed an "old lady told him" what "women really want" and it became a song everybody wanted. Interestingly the musical track had it's beginning as a different Ealey track, "I'm The Man You Need", from his first LP for Ichiban Records entitled "Headed Back To Hurtsville". A dozen years later Ealey wrote new lyrics and a slightly altered melody to the track, which was co-written by El' Willie, and it became one of the biggest songs the genre has ever yet seen. Interestingly, Ealey cut a new version of "I'm The Man You Need" and titled his follow-up LP with it.
5.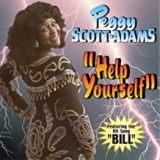 Peggy Scott-Adams "Help Yourself" (Miss Butch 1996)
Peggy Scott as part of a duo with Jo Jo Benson scored a string of hit singles in 1968/1969 ("Pickin' Wild Mountain Berries" (#27 Pop/#8 R&B), "Lovers Holiday" (#31 Pop/#8 R&B)), "Soulshake" (#37 Pop/#13 R&B) & "I Want To Love You Baby" (#81 Pop/#24 R&B)). She continued on to perform as a solo act for several years before taking a hiatus from the music industry. She married in 1988 and became Peggy-Scott Adams. Master songwriter/producer Jimmy Lewis convinced her to re-enter the game in 1996, which resulted in "Help Yourself". One of the songs, "Bill", a song about Peggy finding out her man was cheating...with another man, became a sensational hit (#87 Pop/#50 R&B). With this Peggy became one of the Queens of Southern Soul. A second track from the album, "Help Yourself" also charted (#87 R&B). The album itself reached #72 Pop and #9 R&B on Billboard's Albums charts.
6.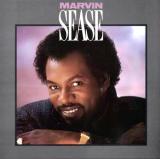 Marvin Sease "Marvin Sease" (London 1986)
Marvin Sease went where no one else had gone before. Well, that's not truly accurate (there were other cunnilingus odes or at least mentions like "Soon I'll Be Loving You Again" by Marvin Gaye, "Sugar Walls" by Sheena Easton, etc.) but Sease was certainly not "ashamed" to go there and no one was so unabashed and blatant. It was a stroke of genius. Before Theodis Ealey said you should "stand up in it" Sease hit paydirt with his foreplay forte "Candy Licker". Denise LaSalle signaled out Sease as the only one "that halfway got his sh** together" on her "Snap, Crackle & Pop". While "Candy Licker" has a gimmicky element going for it this LP proved Sease was also an effective Soul crooner. Gems like "Ghetto Man" and "Double Crosser" portend the greatness that followed. It also wasn't Sease's last commentary on the "what women really want in the bedroom" sweepstakes. He properly answered Theodis in 2004 with "Sit Down On It".
7.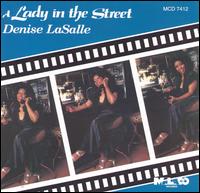 Denise LaSalle "A Lady In The Street" (Malaco 1983)
"The Queen Of Soul Blues" as she was often called was already an established legend by the time she signed with Memphis' Ecko Records in 2002. In the 1970s she racked up an impressive string of hits ("Trapped By A Thing Called Love" (#13 Pop/#1 R&B), "Now Run And Tell That" (#46 Pop/#3 R&B), "Man Sized Job" (#55 Pop/#4 R&B), "Love Me Right" (#80 Pop/#10 R&B), "Married, But Not To Each Other" (#16 R&B) & "What It Takes To Get A Good Woman" (#31 R&B). In the 1980s she settled into her Soul Blues shoes and was A-List all the way up 'til her death in January of 2018. "A Lady In The Street" (#23 R&B) was her first LP for Malaco and here LaSalle identifies herself as what many would consider an ideal woman: "I can be a lady in the streets/Freaky in the bedroom". Elsewhere she outdoes Anita Ward with "This Bell Was Made For Ringing", warns "Don't Mess With My Man" and covers Z.Z. Hill ("Down Home Blues").
8.

Bobby 'Blue' Bland "Members Only" (Malaco 1985)
Bobby 'Blue' Bland is without debate one of the greatest Blues singers of all time. He had an illustrious career that lasted over five decades until his 2013 death. He had a #1 R&B hit in 1957 ("Farther Up The Road") and went on to place 55 singles on Billboard's Hot R&B Songs chart. That final chart entry was the title track to "Members Only" (#54). Like other once popular chart toppers Johnnie Taylor, Denise LaSalle, Tyrone Davis, Little Milton and ZZ Hill Bland signed with Malaco Records, which calls itself "The Last Soul Company", and became one of the mainstays of both the Soul Blues and modern Southern Soul.
9.
Bobby Rush "Sue" (La Jam 1982)
Bobby Rush likes big butts and he cannot lie. His career as folksy Funk n' Blues kingpin was solidified by this classic LP that introduced the world to "Sue" (and Rush's appreciation for ample derrieres). Well before Sir Mix-A-Lot bragged that "Baby Got Back" Rush boasted about Sue. While the world told us a women's measurements were best as 36-24-36 Rush said Sue was "a good'un" with measurements 36-24-43. Who are we to argue? (Maybe Dr. Feelgood Potts who obtained a pair of women's "drawers" sized "52"). In today's #MeToo zeitgeist this kind of material might hit a few snags but everyone in the know gets the joke. "Sue", the album, also features the equally funky "Be Still". Rush had found his gold here and has mined it to the zenith up to the present.
10.

Sir Charles Jones "Love Machine" (Mardi Gras 2001)
A star was born! Southern Soul's first and foremost sex symbol Sir Charles Jones broke free from the pack in 2001 with this monster of an album. Buoyed by now classics like "Friday" and "Is Anybody Lonely?", "Love Machine" managed an impressive #28 placing on Billboard's Hot R&B/Hip Hop Albums chart and reportedly sold in the six figures. Jones' sound brought more of a sexy, silky, contemporary R & B flavor to Memphis-inspired Southern Soul and it paid off.
11.
Bigg Robb "Blues, Soul & Old School" (Over 25 Sound 2007)
Bigg Robb has steadily become the best selling artist of Southern Soul with a steady stream of generously-packed albums full of high caliber production and musicianship. This 16-track collection features guest artists Pat Cooley, Napoleon Demps, Dre T. Turner, R-3 (Robb''s son), Sure 2 B, Special, Sir Charles Jones and most notably, Carl Marshall. The highlight here is Robb's remix/redo of Carl Marshall's signature song, "Good Lovin' Will Make You Cry". The song had already been the biggest record in the industry for nearly two years when Robb's version, featuring Marshall, gave the song an extended second life. Other highlights were Cooley's "Older Woman Younger Man" and the "Grown & Sexy" remix with Robb's group Da Problem Solvas featuring Sir Charles Jones.
12.

Floyd Taylor "Legacy" (Malaco 2002)
Here comes the son! It almost seemed like it took Johnnie Taylor's death in 2001 to open the path for one of his sons, Floyd Taylor, to launch his own career. Whatever accounts for the timing this LP left little doubt Floyd would be carrying on the Taylor legacy. To say his uncanny ability to sound like his father's lower register went over extremely well with fans is an understatement. "Legacy" sounds like a natural follow up to previous Johnnie Taylor albums on Malaco. Horn-backed bumpers like "I'm Crazy 'Bought That Woman In Red" and "I'm In Love With The Girl Next Door", with smoky slow jams in the "Good Love" mould ("When We Touch", "I Love Being In Love With You") are exactly what Johnnie would have been still cutting. Floyd went on to record four more albums (2 for Malaco, 1 for CDS and 1 on his own) before his fatal heart attack in 2014.
13.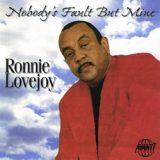 Ronnie LoveJoy "Nobody's Fault But Mine" (Avanti 1999)
This LP belongs here even if it only had one important song. Why? Because that song is "Sho' Wasn't Me", one of the most brilliant and unforgettable compositions in Southern Soul/Soul Blues history. Lovejoy lies about and dodges accusations better than the slickest politician! "You say your sister saw me/Coming out the Holiday Inn/And the woman that I was with/Used to be your best friend/Well she must need glasses/Because that sho wasn't me/Your sister's got a bad case/Of mistaken identity". But wait. Someone actually saw you and identified you, Ronnie. But Ronnie sings "If you didn't come up and touch me, then it sho' wasn't me". Yes, folks, maybe what you saw was just an illusion. Others have covered the song (Otis Clay, Tyrone Davis, Chuck Roberson) and Lovejoy himself rewrote it as "Still Wasn't Me" a year later but the original is still the definitive version. "Nobody's Fault But Mine" also contains "A.P.B Out On Me" and "Live In Man". The latter was adapted to "Live In Woman" by Pat Brown.
14.

Clarence Carter "Dr. CC" (Ichiban 1986)
Like many successful 60s and 70s Soul artists Clarence Carter kicked off a whole new chapter in his career in the 80s when the ribald "Strokin'" became an underground classic. The song didn't chart nationally but reportedly sold in the six digit range. An interesting tidbit about the song, it actually recycles the backing track to Carter's inferior 1977 song "Love Building". "Dr. CC", like all Carter's post 70s output, is uneven overall but also produced a minor hit with the title track. The album was a commercial success peaking #20 on Billboard's Top R&B/Hip Hop Albums chart. For those unfamiliar with Carter or his latter day work we actually recommend "Dr. CC's Greatest Prescriptions: The Best Of", which contains the best tracks from "Dr. CC" as well as all the best from his Ichiban-era albums. Keep in mind they aren't even a pimple on the tush of his first four albums (1968-1970) but not much else is either.
15.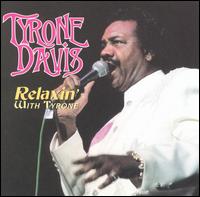 Tyrone Davis "Relaxin' With Tyrone" (Malaco 2000)
Tyrone Davis' hit single making days were long gone by the time he signed with Malaco in 1996 but his creamy, come hither voice remained as strong and supple as ever. "Relaxin'" was his fourth effort for the label and the one that still stands out 17 years later. The set kicks off with the one-two punch of "Sugar Daddy" (when Davis adopted his older father figure persona) and "Kiss You Where I Miss You" which is just as sexy as it sounds. As if these two hits weren't enough there is also a superb remake of Ronnie LoveJoy's "Sure Wasn't Me" and a tribute to Johnnie Taylor, who had passed just months earlier.
16.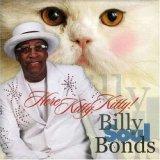 Billy 'Soul' Bonds "Here Kitty Kitty!" (Waldoxy 2006)
Bonds is not the most prolific recording artist in history, only releasing eight full lengths since 1985's "Deep Inside My Soul". That comes out to about one album every four years. Nevertheless, he always seems to have that one clever song that strikes a chord with audiences. 1992's "Baby I've Been Missing You" from "The Soul Of A Man" was Bonds' calling card for many years. That is until 2006 when "Scat Cat, Here Kitty Kitty" began dominating playlists all throughout Southern Soul. It's a simple, winsome song featuring Bonds' warm vocals and plaintive timbre. It tales the tale of a man that neglects and takes his woman for granted. The hook: "When you say 'scat cat' another man says 'here kitty kitty'". The album didn't produce a follow up hit but is chock-full of good ones like "Movin' On Again", "It Took Someone Like You" and "Give Them Their Flowers".
17.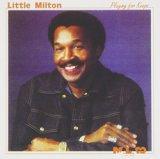 Little Milton "Playing For Keeps" (Malaco 1984)
"The Blues is Alright" is perhaps the second most imitated and revered "down home blues" song since, well, ZZ Hill's "Down Home Blues". It was Milton's second whack at the track when he released his Malaco debut, "Playing For Keeps". A rugged, inferior version of the song first appeared on a now obscure LP of the same name released in France by Isabel (later issued on CD in 1993 by Evidence Records). The album is also noteworthy for the embittered slow Blues "I'll Catch You On The Way Down" and forceful "You're Gonna Have A Murder On Your Hands".
18.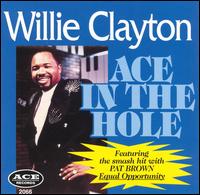 Willie Clayton "Ace In The Hole" (Ace 1996)
Willie Clayton has a rich catalog of more than two dozen LPs of original material. There are plenty albums that have made their mark on Southern Soul but "Ace In the Hole" is a great snapshot of Clayton in his Bluesy prime. The album is front loaded with two classics. "Equal Opportunity", a duet with Pat Brown, and "Three People Sleeping In My Bed" (written by Frank-O Johnson). The latter is not as kinky as it sounds for the "third person" is in her head. Other highlights include the Ronnie LoveJoy penned "My Baby's Cheating On Me" & "In Need Of A Good Woman".
19.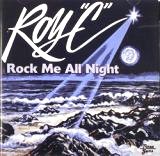 Roy-C "Rock Me All Night" (Three Gems 1989)
Roy-C has been fiercely independent and defiant ever since he first appeared on the radar. His career stretches back to 1958 where as a member of the Genies he scored a minor hit single with "Who's That Knocking" (#72 Pop). His first triumph under his own stage name came courtesy of "Shotgun Wedding", which stormed the U.K. Top 10 (#6) and was a Top 20 R&B (#14) hit stateside. Later Roy recorded three albums for Mercury including "Sex & Soul" before getting fed up with labels and going independent with his own Three Gems imprint commencing in 1984. It was in 1989 when Roy recorded this modern Soul classic. The record contains the 8 minute epic "Saved By The Bell (Infidelity, Georgia"), a humorous and at times absurd tale of adultery.
20.

Carl Marshall "Songs People Love The Most, Vol. 1" (Unleashed/Mr. Tee 2006)
"Good Lovin' Will Make You Cry" was ignored when it first came out on a poorly-distributed album entitled "Let's Dance". Marshall in 2006 compiled what constitutes his first "best of" collection and re-issued "Good Lovin'" and this time it took off. Marshall is a master storyteller and philosopher of Soul Blues music and "Good Lovin'" struck a nerve with "grown folks", becoming Marshall's theme song. After dominating the Southern Soul world for over a year Bigg Robb collaborated with Marshall on a fantastic remix, giving the song a second run. In 2010 Marshall cut a sort of follow up entitled "Good Lovin' Testimony" (from the album "Love Who You Wanna Love") featuring Rue Davis that reflected on how far the song had come. This version was also a hit. Other notable tracks on the compilation included his first smash "Ain't No Party (Like A Grown Folks Party)" and "This Is For Grown Folks". The brief 10-song "Songs People Love The Most, Volume 1" has since gone out of print; having been supplanted first by a deluxe reissue (16 tracks) followed by the definitive Marshall collection "Good Lovin' Will Make You Cry: Greatest Hits" (17 tracks covering his full career).
21.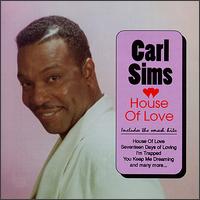 Carl Sims "House Of Love" (Paula 1995)
Former background singer for Otis Redding and opening act for Denise LaSalle Carl Sims burst on the scene as a solo act in 1988 when his song "17 Days Of Loving" released by Edge Records became a regional hit. He hit again with "I'm Trapped" in 1993. This lead to his first full length on Paula Records in 1995, "House Of Love". The album contained the two hits (still classics today), some cover tunes (Z.Z. Hill's "I'm A Blues Man", Sam Cooke's "A Change Is Gonna Come", Mckinley Mitchell's "End Of The Rainbow") and some new originals ("Shot To The Curb", "Clever Girl"). Although the album didn't chart with Billboard it reportedly sold over 40,000 copies, a great achievement for an album on a small label. This success lead to his signing with Malaco's sister label Waldoxy and later Ecko Records and CDS Records.
22.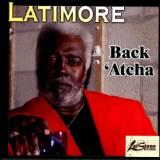 Latimore "Back Atcha" (Latstone 2007)
Of course Latimore was a household name by the time he released "Back Atcha". A major player in the 1970s on Glade Records then Malaco Records in the 80s, 90s and 00s. Although he never fell out of favor he did enjoy what felt like a serious comeback when he worked with legendary record producer Henry Stone again (Latimore began his career on Stone's Dade label where he notched his first hit, a remake of the now standard Blues "Stormy Monday"). After a recording drought of six years (and after a now obscure, one-off album with Mel Waiters' Brittney) Latimore returned on a new specialty label formed with Stone (unimaginatively called LatStone) and released this dynamo of an album. The fed up and fatigued "My Give A Damn Gave Out (A Long Time Ago)" was a great success for Latimore and the album spawned two further gems with "'Nanna Puddin'" and "Edna Mae".
23.

Jeff Floyd "Powerhouse" (Wilbe 2001)
William Bell discovered and launched the career of Georgian Jeff Floyd with the appropriately-titled "Powerhouse". It is probably more accurate to say rediscovered since a little less than a decade earlier the first Floyd album was self-released (Murphy Floyd Records) prior to being licensed by P-Vine in Japan. The LP, "Changing Time", fell into obscurity but is highly praised by Soul aficionados on the Internet. "Powerhouse" hosts Floyd's first modern Soul classic, the epic 7-plus minute "I Found Love (On A Lonely Highway)". Floyd and Wilbe take their time between releases for as of writing there's only been four albums in sixteen years and not one since 2012. Nevertheless each Floyd album qualifies as an event in Southern Soul due to the high quality and strong sales.
24.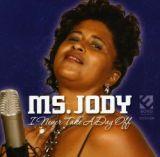 Ms. Jody "I Never Take A Day Off" (Ecko 2008)
Now that Queen Denise LaSalle has shed her mortal coil it is safe to say Ms. Jody is the reigning king of (Southern) Soul Blues (although Nellie Tiger Travis is a contender for the throne). Possessing an earthy, warm and familiar singing voice, "Ms. Jody" (a tongue-in-cheek turnabout on the infamous Jody saga) was born with her debut, the unremarkable but solid "You're My Angel" and by her third LP, "I Never Take A Day Off" she was full grown and at the peak of her powers. Of many highlights are "Energizer Bunny", "Lonely Housewife" and "Ms Jody's Thang". As of early 2018 she has released twelve new albums in a dozen years.
25.

Omar Cunningham "Hell At The House" (On Top 2003)
Omar Cunningham has written some of the best songs the genre has to offer from "I Get By" to "My Life" to his breakout song "Check To Check" found on his rookie album "Hell At The House". He's masterful at creating the workingman's blues. On "Check" he connects with nearly all of us who literally live paycheck to paycheck on a funky, danceable track replete with chicken scratch guitar and insistent programmed drums. Another highlight is the domestic discord-rife title track. Cunningham has also authored gems for artists like Karen Wolfe, Lacee', Willie Clayton, Mel Waiters, Lenny Williams and many more.
26.
Barbara Carr "Footprints On The Ceiling" (Ecko 1997)
Heavily influenced by other tough talkin', sassy, savvy, ribald and bawdy (insert more adjectives here) predecessors like Koko Taylor and Denise LaSalle, Barbara Carr became another Queen and/or Diva of Southern Soul Blues with her Ecko debut, "Footprints On The Ceiling". Bold, rife with double-entendre tracks like "If You Can't Cut The Mustard (Don't Go Licking Around The Jar)" and "Bo Hawk Grind" became Carr's bread and butter for the label, which has a penchant for making stars of Soul Blues women (in addition to Carr the label has launched the careers of Sheba Potts-Wright, Ms. Jody, Sweet Angel and Val McKnight). Carr went on to record seven albums for Ecko in addition to one each for Mardi Gras and CDS Records.
27.

Wilson Meadows "Memories" (Ichiban/Bob Grady 1997)
Wilson Meadows had a career before becoming a major player in SS. His recording career started with the Zircons, singing Doo-Wop with singles on Federal and Capitol at either end of the 1960's, then continued with his brothers as the Meadows on Radio Records. A LP recorded at Muscle Shoals, scored them a minor Billboard R&B chart hit in 1977 with "I Can't Understand" (#76 R&B). It was credited to the Meadows Bros. After some time away from the music business Meadows signed with record promoter Bob Grady's Bob Grady Records and released the album, "Memories". The track "That's Still My Love" connected big time and catapulted Meadows to the A-list. Meadows released four more albums for BGR ("Dealing Real", "Choices" (#73 R&B Abums), "Back To Basics" (#94 R&B Albums) & "Love Bomb") before teaming up with record man Lee Parker on Brimstone.
28.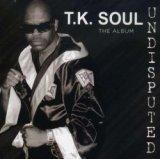 T.K. Soul "Undisputed" (Soulful 2007)
It had become quite rare for an independently-released SS album to scratch the charts in the 00s but T.K. Soul managed to hit #95 on Billboard's Hot R&B Hip Hop Albums chart with "Undisputed". Soul's previous LP "Love Games" had positioned him as a rising star in this market and he delivered his masterpiece here. Three cuts from "Undisputed" still receive steady airplay a decade later ("Party Like Back In The Day", "It Ain't Cheating 'Til You Get Caught" and "Try Me").
29.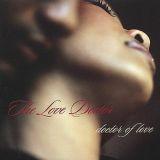 The Love Doctor "Doctor Of Love" (Mardi Gras 2001)
Before "Stand Up In It" but after "Strokin'" and "Candy Licker" (also Chuck Roberson's "Lollipop Man" for that matter) The Love Doctor told us we need to "Slow Roll It". The song propelled this rather uneven album to number 47 on the Top R&B/Hip Hop Albums chart. This is not the good doc's best album but it was a major breakthrough for himself and the genre. He's often considered a one hit wonder but actually he scored a hit in 2004 with the comical "You Said It, No I Didn't (Lies)"
30.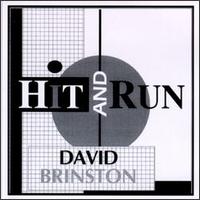 David Brinston "Hit And Run" (Jomar 1996)
David Brinston with his instantly-recognizable singing voice (a more nasal Al Green) released a now classic "retro-Soul" (as it was called then) album for the defunct Jomar Records in 1996. With production and songwriting from Marshall Jones the title track garnered heavy airplay and unanimous praise when released. Brinston stumbled somewhat when following up this success, releasing two patchy albums on his own ("Real Deal" & "Too Hot") before releasing another classic album for this genre, "Fly Right", which again featured production and songwriting from Jones. It was a toss up which album to include on this Top 50. Brinston has since produced some of his best work with Ecko Records, especially the recent "Sidepiece Motel". Brinston is a vital representative of modern day Southern Soul.
31.

J. Blackfoot "City Slicker" (Sound Town 1983)
J. Blackfoot became famous as a member of The Soul Children on the Stax Records roster but it was the solo hit "Taxi" that he is mostly known for. "Taxi" Hit #4 on Billboard's Hot R&B/Hip Hop Songs chart, helping the parent album "City Slicker" to climb to #16 on the albums chart. He never matched these triumphs again but in his later years it was, you guessed, this Southern Soul universe where he enjoyed his last gush of success and acclaim. While "Taxi" and "City Slicker", are bona fide treasures Blackfoot achieved latter day prosperity with the correctly-titled "It Ain't Over 'Til It's Over".
32.

Vick Allen "Soul Music" (Soul 1st 2012)
Vick Allen enjoyed an almost Michael Jackson-like string of hits on "Truth Be Told" and especially the follow up "Soul Music". Just like MJ's "Thriller" & "Bad" delivered Top 10 hit after Top 10 hit in Pop, Allen's two album run resulted in no less than ten songs charting on Southern Soul charts. It's rare for an album in this genre to be rolled out the way "Soul Music" was. While most SS albums boast one or two singles Allen's LP was promoted by six singles in a very organized manner. Most momentous was the the title cut, "If You Can Beat Me Rockin'" (written by Omar Cunningham) and "Forbidden Love Affair (The Preacher Song)", the latter written by the ridiculously underrated Luther Lackey. The album cemented Allen's status as one of Top 10 most successful artists appreciated by the SS network. Unfortunately as of writing there has been no follow up full length. Instead Allen has released a number of digital-only singles. It frustrates a large percentage of record buyers who still wants CDs.
33.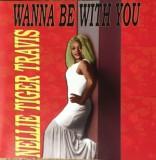 Nellie 'Tiger' Travis "Wanna Be With You" (Da Man 2005)
The first thing I noticed about this disc (other than the lovely woman on the cover) was that it was produced by Floyd Hamberlin Jr., whose production I've enjoyed on music by Tyrone Davis, Stan Mosley & Charles Wilson to name a few. And fortunately his signature programming is here on Nellie Tiger Travis' new LP. Mississippi native Travis first released a fine record called "I Got It Like That", which featured straight ahead blues, soul & jazzy aplomb but "Wanna Be With You" is a Southern Soul record. She has a supple voice that can alternate between smooth jazzy flavorings and sweaty blues with ease but now she's mastering this new genre. The songs are mostly midtempo, head-bobbin' jams like "Who's Foolin Who?", "If I Back It Up", "Good Lovin Daddy", "Baby Baby Baby" and the lead cut "Baby Mama Drama"
34.

Shirley Brown "Woman Enough" (Malaco 2004)
Big-voiced Shirley Brown's heyday was the mid 70s and like so many Soul and Blues stars of the decade Brown signed with Malaco Records in the 80s where she has remained 'til the present. "Woman Enough" was the album that had the most impact on the SS market. Both "Poon Tang Man" and "(I've Go To) Sleep With One Eye Open" were chart toppers on the SBR (Soul And Blues Report) Top 25. Additionally "Too Much Candy" and "Stuck On Stupid" proved to be popular.
35.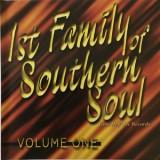 Various Artists "1st Family Of Southern Soul" (Hep' Me 2006)
The late Senator Jones claimed to have coined the term "Southern Soul" and while that is unlikely nobody promoted it and defined it more than he did. His label Hep' Me was highly influential on the whole network and that includes the preference of using programmed keyboard tracks as a template rather than live musicians. Jones' productions were unapologetically low-fi and the buying audience didn't seem to mind. While the snobs outside the network including the mainstream Soul Blues contingent thumbed their nose at this music (and the stigma has persisted even today) it had an audience that kept Jones and so many others afloat. "1st Family Of Southern Soul" is the only various artists compilation on this list. It was released long before the now ubiquitous tradition of Southern Soul "mixtapes". Thanks in part to the long-departed one stop Gonzales Music this disc was a huge seller. It contained many of the label's best tracks by Sorrento Ussery, Monique Ford, Little Kim Stewart, The Love Doctor, Robert Hill, Alfrieda Upshaw, Miz B, Willis Pugh and Jones himself. Due to it's success Jones released at least six more "Family Of Southern Soul" compilations but none of them were as successful as the first. Like all product from the defunct "Hep' Me" physical copies are rare and expensive.
36.
Stan Mosley "Soul Singer" (Malaco 1998)
Malaco Records struck again by introducing this Bobby Womack/Wilson Pickett-like, gravelly-voiced Soul shouter named Stan Mosley. Highlights from the set include "Rock Me", the slammin' "Don't Make Me Creep", the crestfallen "Why Can't You Love Me" and his impressive cover of Pickett's "Don't Knock My Love". Mosley has that gritty rasp so many great Soul singers have possessed. Ace producers like Charles "Rich" Cason, Tommy Couch, Floyd Hamberlin Jr. & Wolf Stephenson each have their own fingerprint sound wise and they give "Soul Singer" an admirable amount of variety. Mosley cut three albums for Malaco, one by Mardi Gras, three by CDS and one on his own.
37.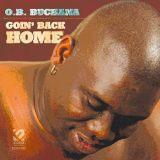 O.B. Buchana "Goin' Back Home" (Ecko 2007)
It was apparent O.B. Buchana was going places with this music occupation based on the underground success of his first two LPs. Word spread when "It's Over" (released by Paula in 1999) and "I Got Caught" (Blues River, 2001) were released on the strength of songs like "Let's Get Drunk" and "Back Door Tipper". Buchana caught the attention of Southern Soul juggernaut Ecko Records who issued "Shake What You Got" in 2004. The album was an immediate success on the SBR Top 25 as were the follow ups, "I Can't Stop Drinkin'" and "I'm Gonna Sleep" but it was his fourth Ecko LP "Goin' Back Home" that took him to the next level. The anthemic "I'm Goin' Back Home" praised his Mississippi hometown because that's where he can "hear Southern Soul music on the radio" and the song and ethos were embraced by likely every town in the chitlin' circuit. As of writing Buchana has released a whopping total of 15 albums (13 for Ecko) not counting compilations since 2001!
38.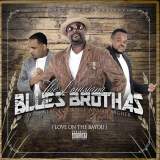 The Louisiana Blues Brothas "Love On The Bayou" (RMG 2014)
The newest entry on the list "Love On The Bayou" is credited to The Louisiana Blues Brothas who consisted of Pokey, Tyree Neal and Adrian Bagher. This is the album that first hosted "My Sidepiece", which is usually incorrectly credited to just Pokey Bear. Pokey did sing the lead vocals so it has since become Pokey's calling card. Bagher left the group and it's uncertain if the other two artists are still active with this band moniker.
39.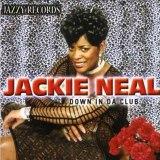 Jackie Neal "Down In The Club" (Jazzy 2005)
The tragic murder of Southern Soul sweetheart Jackie Neal at the hands of a jealous boyfriend naturally stunned the network . Neal, sister of Bluesman Kenny Neal, was about to reach her peak as a bold, strong, fearless performer and recording artist. "Down In The Club" was her most accomplished and confident record of her brief career and while much of it's success was boosted by her death (it was released three months after her death) it was deserving on it's own merit. It is also currently the only cd of hers in print. The album consists of the usual fair of club bangers, cheeky sexual innuendo, relationship drama, etc.
40.

The Chairmen Of The Board "All In The Family Southern Soul" (Xcel 2006)
The "Beach Music" scene of the Carolinas, etc.. also uses the term "Southern Soul" to describe it's music but it's a more restricted style than the Southern Soul represented on this list. The tempo usually must be one you can "shag" to (a swing dance adopted by both North & South Carolina as the state's official dance). The Chairmen decided to expand and infiltrate our Southern Soul with "All In The Family Southern Soul", a re-tooled, repackaged album released first as "Timeless" (2002), then "Timeless 2 R&B" (2003), then "All In the Family" (2004) -each time with new tracks added. The song "Three Women" became a Southern Soul smash, which lead to a further reissue as "All In The Family Southern Soul" in 2006 with another hit, "The Blacker The Berry" added.
41.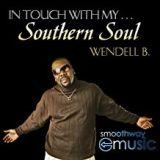 Wendell B. "In Touch With My Southern Soul" (Smoothway Music 2007)
Wendell B(rown) does a very R&B-flavored Southern Soul and by the time this record dropped (simultaneously with the more R&B-leaning "Back To Bidness") Brown was already well-known for his deep, smooth baritone that may remind one of Luther Vandross mated with Will Downing with a hint of Barry White. After releasing one record as Wendell Brown he began being noticed in 1995 as just Wendell B. for "Good Times", then his reputation cemented with "Time To Relax: Love, Life & Relationships" but "In Touch With My Southern Soul" is hands down his most prosperous this far. At least four cuts have saturated the network. These include "Mississippi Girl", "I Can Deal With The Leaks", "Put 'Em Down On The Table" & "Everything Gon' Be Alright". If ever there was an artist that seemed fit to cross over to mainstream Urban Adult Contemporary radio it's Wendell B.
42.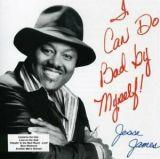 Jesse James "I Can Do Bad By Myself" (Gunsmoke 1988)
Two albums were released in 1988 containing James' definitive song "I Can Do Bad By Myself", which bowed at #61 on the R&B songs chart a year earlier. Both "I Can Do Bad By Myself", the album, and a now scarcely mentioned album on Max Kidd's T.T.E.D entitled "It Takes One To Know One" (credited to Mr. Jessie James). History has been kinder to the former, which was released on James' own Gunsmoke Records. As of writing he has released an additional six new records on his label and has maintained an esteemed level of popularity in SS.
43.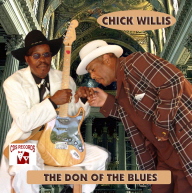 Chick Willis "The Don Of The Blues" (CDS 2008)
The "Stoop Down" man (dubbed thusly courtesy of his 1972 classic "Stoop Down Baby Let Your Daddy See") was a long time chitlin' circuit favorite known for his "nasty blues" creations, mostly recorded for Ichiban Records in the 80s. Willis' also garnered mainstream Blues acclaim with albums like "From The Heart And Soul" on Roy Roberts' Rock House and "Hit & Run Blues" on Benevolent Blues. "The Don Of The Blues" was released during Barack Obama's historical first presidential campaign. The first single "Bootie Call" found an audience but it was his tribute song, "Obama", that was most greatly appreciated (though a number of jocks were afraid to play it worrying about being too political). Willis was one of the first to jump on this bandwagon of "Obama" songs. He sang "Tell me why you like Obama/He Ain't No kin/The whole world can tell you Barack Obama is a true, true friend" and the rest his history and while we can't credit Willis for the 44th president's win Willis just in case composed a sequel for his re-election ("Why We Need Obama" from "Blues Me Before You Lose Me") campaign. Other songs from "The Don" that achieved a share of recognition were "Undercover Hoochie" and "Yo' Cat is About To Kill My Dog".
44.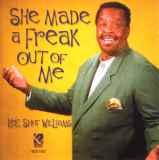 Lee 'Shot' Williams "She Made A Freak Out Of Me" (Ecko 2000)
Ecko Records made stars (in this market that is) out of many artists including Mr. Lee 'Shot' Williams. "She Made A Freak Out Of Me" was his second for Ecko and the one that started a string of hits for Williams. Both the title track and "Somebody Blew The Whistle On Me" became part of the successful formula, which would include double-entendre used to a near breaking point (remember "Everything I Like To Eat Starts With A P" anyone?). Williams remained a big name in SS up until his passing. One of his last hits was "Wrong Bed" from the album "Shot From The Soul", which nearly made this Top 50.
45.

Sheba Potts-Wright "I Need A Cowboy To Ride My Pony" (Ecko 2004)
Sheba Potts-Wright had some of her first success coming from covering songs that were already hot by other artists. Both "I Can Bagg It Up" (Nathaniel Kimble) & "Slow Roll It" (The Love Doctor) had already received the stamp of approval from DJs and record buyers. In fairness she did her have her first taste of recognition from her duet with Quinn Golden, "Lipstick On My Pants" from her debut LP, "Sheba". It was, however, her third album "I Need A Cowboy To Ride My Pony" where she really flexed her prowess. Both the title cut and "I Can Hear Your Macaroni" were huge hits on the SBR Top 25.
46.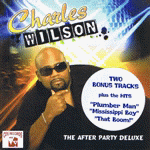 Charles Wilson "The After Party" (CDS 2007)
Like many artists Charles Wilson's break came thanks to Ecko Records when his second album for the label, "Love Seat" hit paydirt on the back of the cheeky title cut co-written by Wilson. After a couple more albums for Ecko Wilson started his own label, Wilson Records, and had instant success when the song "Bedroom Workout" by the Mystery Man became a hit. Also noteworthy was the original version of "Mississippi Boy", which was credited to an obscure singer who went by "Will T." Subsequent Wilson Records releases provided diminishing returns so Wilson signed with a new label, CDS Records in 2007, where he recorded "The After Party". Wilson's cover of James Smith's "Plumber Man" began to catch on as did Wilson's own version of "Mississippi Boy", which was added to the album at the 11th hour (this version originally appeared on the Wilson album "Sexual Healing" but was not promoted as a single). This combination of "Plumber Man" and "Mississippi Boy" have gone on to be Wilson's best known records and "The After Party" his best known album.
47.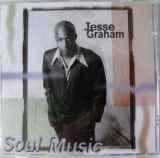 Jesse Graham "Soul Music" (Ichiban 1994)
At one time Jesse Graham seemed destined for a long career as a retro-Soul singer (the term "Southern Soul" still wasn't in heavy use at the time) when Ichiban released "Soul Music" in 1994. "Mr. Mailman" became a classic that is still revered today. "When I Think Of My Baby" was another of the album's aural delights. These songs and the album influenced a whole new generation of up and coming artists doing a modernized version of Soul music. Graham suffered a sophomore slump when he released "Stop The Rain" on Big Bidness, which was distributed by Mardi Gras Records. "Rain" had little of the charm and melodic grace of "Soul Music" and soon after it's release Graham sank below the radar. He still records and occasionally releases music independently but one can only wonder what he could have achieved had the momentum from his first album not been squandered.
48.

William Bell "New Lease On Life" (Wilbe 2006)
Like many others on this list Stax Records alumni William Bell got a "new lease" on their career in Southern Soul. Bell started his Wilbe (originally Wilbe Recording Corporation) record label back in 1985 and is responsible for launching the careers of Jeff Floyd and Lola. Bell's own most successful LP was "New Lease On Life" released in 2006. Several songs were pulled as singles including the title track, "Playaz Only Love You (When They're Playing)" and "Honey From The Bee". As of February 2018 Bell has only released one more album of new songs, "This Is Where I Live", a reunion with Stax Records in 2016.
49.

Donnie Ray "Don't Stop My Party" (Ecko 2006)
Perhaps he should have named it: "Donnie Ray Comes Alive". This was Donnie Ray's fourth album and second for Ecko Records. It's also the one that had Ray living up to his full potential. Every track just pops and excites from the full, booming Ecko production, the irresistible hooks and Ray's elastic singing. It's good time, good vibrations, dance music. The title track has an exceptionally gorgeous refrain as does "Sexified". Of the many Tyrone-Davis disciples no one does it as well as Ray.
50.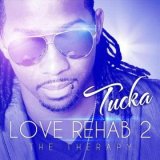 Tucka "Love Rehab 2" (Juke Joint Music 2012)
Tucka refers to himself as the "king of swing", which he describes as a mixture of Sam Cooke and R. Kelly with his Southwest Louisiana roots. Accurate or not Tucka's enormous success with his sound, which I find lighter and poppier than the norm, is impossible to deny. "Love Rehab 2" boasts both "Sweet Shop" and "Forever Swing (featuring Doug E. Fresh)". Two follow ups, "Groove City" and "Long Live The King" have helped raise him to one of the top draws in Southern Soul.
---
We have limited the list to one album per artist. We would like to stress that this Top 50 is not necessarily the "best" artistically but rather the Top 50 albums that made the biggest impact on modern day Southern Soul from 1982-2015. There are many artists that came close or arguably could be on here so we plan to follow this list up with one that constitutes what we consider the very best Soul Blues albums released in relatively the same period soon. And, finally, this Top 50 is subject to change at anytime as time progresses.
(C) Blues Critic LLC 2021. All written material found on this website is the property of Blues Critic and may only be used with permission and full accreditation (either "Blues Critic" or "Dylann DeAnna of Blues Critic") given plus a link to this website.