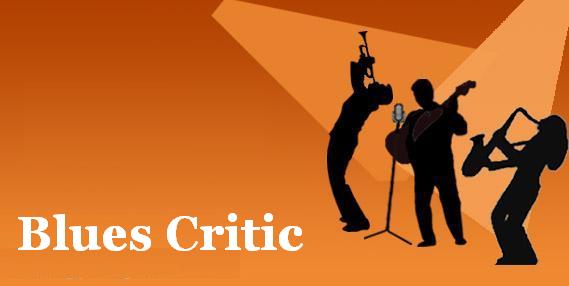 Blues Critic Awards 2005
READER'S POLL
Winners!
As voted by Blues Critic readers
The Official online
Southern Soul Awards
&
Blues Awards
January 3 2006
What a great year for this genre called "Southern Soul"! It continued to grow despite continued indifference from mainstream radio and print media. Could it be the term "Southern Soul"? Does the mainstream marginalize this music? Do they consider it some small cult in the backwoods? A future commentary will address this. One thing's for sho'... It all started in the South- where the real Soul music was born; pumping out from Muscle Shoals, Memphis, etc.... Today's "Southern Soul" is "Retro-Soul" and draws it's inspiration from the Deep South but it's threatening to branch out to conquer the world. Okay, perhaps that's hyperbole but people are getting hip!
We here at Blues Critic want to say thanks for the tremendous support we've received from fans, artists, labels and all industry personnel. We especially want to thank the thousands who voted in Blues Critic's SOUTHERN SOUL & BLUES AWARDS.
So maybe you're thinking, "Shut up already! Damn! Who won!?!". Well, first let me ask: Back in 2001 when we all lost the Grandpappy of Southern Soul Music, Johnnie Taylor, how many of us knew the son would shine again? That's right, s-O-n. Floyd Taylor is filling those shoes (whether he likes it or not) quite well and the fans responded! Mr. Taylor picked up two "Bluesies", ie, Blues Critic Awards, for the delicious "Baby I"ve Changed". Winning both Southern Soul SONG OF THE YEAR and BEST MALE VOCAL PERFORMANCE!
It was a close race. Denise LaSalle's "Snap, Crackle & Pop", Lenny Williams' "Can't Nobody Do Me", Marvin Sease's "Sit Down On It" & O.B. Buchana's "Stage In The Sky" were all within 200-400 votes of beating "Baby I've Changed". But this song had staying power- spending nearly the whole year in the Top 10 on Southern Soul charts.
Let's not forget the man who produced "Baby I've Changed": Charles "Rich" Cason. Does that name sound familiar? Remember "Good Love" by Johnnie Taylor? Same guy produced "Baby I've Changed" and it was one of many credits in 2005 that brought him the Southern Soul Award for BEST RECORD PRODUCER. Another close one. Cason narrowly bested Ecko's hitmen John Ward & Morris J. Williams, Mr. Stand Up In It Theodis Ealey and Tony Mercedes.
God save the queen! That's for you readers in England. "Queen of Soul Blues" Denise LaSalle was crowned with two Bluesies herself "WANTED" narrowly trumped Floyd Taylor's "NO DOUBT" to win BEST SOUTHERN SOUL ALBUM. Ms. LaSalle also snatched up BEST FEMALE VOCAL PERFORMANCE for her work on "Doormat Woman".
Okay, somebody please cue up Bill Withers' "Just The Two Of Us" or maybe Marvin Gaye and Tami Terrell's "It Takes Two" as we announce the winner of the nexy category: BEST PERFORMANCE BY A DUO OR GROUP. Perhaps it's true "Someboy's Gonna Lose A Good Woman" but Jeff Floyd & William Bell won a Bluesie for the song. Other contenders included The Chairmen Of The Board, Vick Allen, Omar Cunningham & Willie Clayton.
The underrated Stan Mosley sang "I Want You" and voters responded "I want Stan" to win the Blues Critic Southern Soul Award for BEST SLOW JAM. A showstopping vocal performance that nearly got him Best Make Vocal as well. Moving from the heart to the booty we announce the winner of BEST DANCE OR FUNK SONG. Somebody was doing some "Night Fishin" with Sue and it was none other than Bobby Rush. Other strong contenders were "Southern Soul Electric Slide" by the Carolina Connection (often listed as Team Airplay Allstars), "The Blacker The Berry" by The Chairmen Of The Board, the previously-unreleased jam "Don't Be What UC" by the late Johnny "Guitar" Watson and Lee Field's James Brown-nod "Dance Liek You're Naked".
One of the closest contests was for BEST NEW ARTIST. In 2005 J. Diamond Washington caught his woman "Ten Toes Up, Ten Tes Down", Tazz Calhoun asked you to "Stroke It Easy" and late in the year Renea Mitchell gave you "Seventeen Days Of Loving" BUT it was the sexy, sultry Ms. Monique and the hot Marvin Gaye disciple Al Lindsey who got the most votes. Best New Female Artist: Ms. Monique. Best New Male Artist: Al Lindsey.
What a year! looking forward to another great year of Southern Soul music in 2006!
In regards Blues Critic's BLUES AWARDS, there were few surprises. Blues legend Little Milton died in 2005 but his final album "THINK OF ME" helped him pick up BEST SOUL BLUES ALBUM & BEST MALE BLUES SINGER awards for this work produced by Jon Tiven. Milton was one of my personal favorites and I wish I could give these awards to him personally. Another legend still living B.B. King can add BEST TRADITIONAL BLUES ALBUM to his myriads of accolades. In 2005 he wins for his duets album "80". The album, which featured guests like Daryl Hall, Bobby "Blue" Bland, & Van Morrison, received lukewarm reviews from critics but voters liked what they heard. Meanwhile, the triumphant rebound of Sista Monica Parker, who beat cancer, nearly got her the Album Of The Year prize for her confident "CAN'T KEEP A GOOD WOMAN DOWN". Albums by Tab Benoit, Solomon Burke Bettye LaVette, Sugar Ray & The Bluetones, Hubert Sumlin & Maurice Davis also fared well.
Buddy Guy was barely topped for BEST ALBUM but still managed to win BLUES SONG OF THE YEAR for his blistering guitar workout with Carlos Santana on Screamin' Jay Hawkins' classic "I Put A Spell On You". Stiff competition was found in Little Milton's "Gonna Find Me Somebody To Love", Artie "Blues Boy" White's "Bag Lady" & "I've Kissed My Last Ass" by Earl Gaines.
One of the happiest comebacks of last year was that of Bettye LaVette and her victory for BEST FEMALE BLUES SINGER shows the honeymoon with fans and critics is still going strong. Nominees Shemekia Copeland, Sista Monica Parker, Trudy Lynn & Susan Tedeschi weren't far behind.
So many terrific musicans in the Blues world and so few awards. Eric Clapton won for BEST BLUES GUITARIST despite excellent options like Chico Banks, Ronnie Earl, Duke Robillard, Tab Benoit & Carl Weathersby. Kirk Fletcher was also recognized with a large number of write-in votes.
Jerry "Boogie" McCain is hereby named BEST BLUES HARMONICA PLAYER in a field that contained the amazing Rod Piazza, James Cotton, Sugar Ray Norcia & John "Juke" Logan.
And last but not least, octegenarian Pinetop Perkins received the hightst tally compared to Leon Blue, Honey Piazza, Lucky Peterson, Bruce Katz, & Benjie Porecki.
Long live the Blues....
Southern Soul Awards
Best Southern Soul Album
Denise LaSalle "Wanted" (Ecko)
Best Southern Soul Song
"Baby I've Changed" by Floyd Taylor (Malaco)
Best Dance Or Funk Song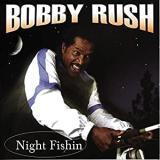 "Night Fishin" by Bobby Rush (Deep Rush)
Best Slow Jam
"I Want You"by Stan Mosley (Double Duo)
Best Vocal Performance: Female
Denise LaSalle for "Doormat Woman" (Ecko)
Best Vocal Performance: Male
Floyd Taylor for "Baby I've Changed" (Malaco)
Best Performance By A Duo Or Group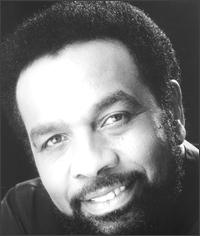 Jeff Floyd & William Bell
"Somebody's Gonna Lose A Good Woman" (Wilbe)
Best New Artist: Female
Ms. Monique (Soul Entertainment)
Best New Artist: Male
Al Lindsey
Best Record Producer
Charles "Rich" Cason
Blues Awards
Best Traditional Blues Album
B.B. King & Friends "80" (Geffen)
Best Soul Blues Album
Little Milton "Think Of Me" (Telarc)
Best Blues Song

"I Put A Spell On You"
Buddy Guy & Carlos Santana (Silvertone)
Best Blues Singer: Female

Bettye LaVette
Best Blues Singer: Male
Little Milton
Best Blues Guitarist
Eric Clapton
Best Blues Harmonica Player
Jerry "Boogie" McCain
Best Blues Piano/Organ Player
Pinetop Perkins
Blues Critic Picks For Artists Of The Year
2005 Southern Soul Artist Of The Year
Floyd Taylor

2005 Blues Artist Of The Year
Bettye LaVette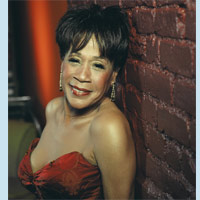 Go to 2006 Blues Critic Awards