Walter Waiters
Walter Waiters is cousin to the late, great Mel Waiters and has been releasing musically independently since 2003. Waiters performs all his music himself using keyboards. His most popular song remains "Don't Scratch My Back".
In 2009 Waiters for the first time turned to a record label for distribution and CDS Records issued his album "Change It Up", which gave Waiters his highest profile to date. The title cut was moderately successful as was "Diva". A popular youtube video was created that highlight all the "divas" of Southern Soul from singer to radio personality. Since then he's gone back to his self-releasing ways and regular performs as a solo act in Las Vegas.
Album Discography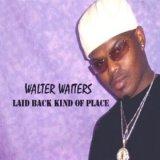 "Laid Back Kind Of Place" (Walter Waiters 2003)
1. Bounce Back
2. Laid Back Kind of Place
3. Doing It
4. Phreak Uv Naychuh
5. Married Man's Blues
6. Been There, Done That
7. For Me or Against Me
8. New Friends
9. A Blues Man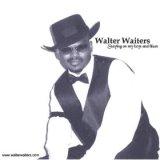 "Staying On My Blues & Keys" (Walter Waiters 2005)
1. Creeping
2. Stays in the Club
3. Careful Woman
4. The Blues in My Eye
5. Something I Can Feel
6. Free Agent
7. Shaking My Tree
8. Save Me Baby
9. Kaylah's Boogie

"Just Me" (Walter Waiters 2006)
1. Intro
2. Don't Scratch My Back
3. Creeping
4. Stays In the Club
5. Careful Woman
6. Blues In My Eye
7. I Can Feel
8. Free Agent
9. Shaking My Tree
10. Save Me Baby
11. Kaylah's Boogie
12. Twerk It
13. New Friends
14. My Hat
15. Who's Jukin Who?
16. Just Me
17. Promo
**1/2 Yes he's related to Mel Waiters (cousin) but Walter has own thang going completely. This Texan leans heavier into the Blues. He can play some mean "guitar"...on the keyboard. Nevertheless, fans of "Southern Soul" will also find plenty to like here. "Stays In The Club" is one of those percolating synth jams that people love. Forget Vegas he says "What happens in the club stays in the club". This one's got hit single potential, easily fitting in among the same formats as his famous 'cuz. Meanwhile, "Don't Scratch My Back" is straight out of the Tyrone Davis Dakar school. Waiter's delivery is laid back and mellow like his singing voice. "Shaking My Tree" is a fine example of his approach, an indolent groove with stinging guitar licks and plaintive-yet soulful vocals. He's only in his 20s but he already knows the Blues is as much about pace as it is about power. "I Can Feel" is an aggressive Downhome Blues number with some wiry guitar solos and smart lyrics: "I wanna scream like B.B./(snort) like Bobby/the Blues is real to me/Ain't ever been no hobby!". Here he also namechecks the late Buddy Ace whom Waiters credits as inspiring him to play the Blues. On this generous 17-track (15 song) disc there's plenty of variety from the stripped down Blues instrumental "Who's Jukin' You" to the danceable 'Twerk It", featuring a heavy backbeat and guitar noodlin' reminiscent of B.B. King, to the acoustic guitar/piano jams "Kaylah's Boogie" and the Delta-fied yet jazzy title cut, which also features some Blues harmonica. All played by Waiters himself. Very enjoyable independent Blues from an underappreciated Texan who wears a cool-ass hat!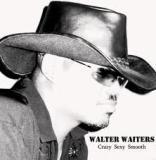 "Crazy Sexy Smooth" (Walter Waiters 2007)
1 Do What it Takes
2 Crazy Sexy Smooth
3 Laid Back Kind of Place
4 Still Twerkin
5 The Good Old Days
6 Somewhere
7 Love of mine
8 Mississippi Swing
9 For me or against me
10 I bounce Back

*** Walter Waiters is a true underground artist who writes, produces, performs and releases his own music to his fans, indie mom and pop shops and a few select online stores. Over the last several years he's steadily built his fanbase performing his one-man shows and reaching out via the 'Net. It's working as fans voted him "Best New Male Artist" at Blues Critic's 2006 Southern Soul Awards. Hip DJs got a lot of mileage last year from the album "Just Me", with songs like "Stays In The Club" and "Twerkin" consistently receiving an enthusiastic response from listeners. One can only guess what might've happened with some good promotion.

Nevertheless, it's on to an equally good followup in the aptly-titled "Crazy Sexy Smooth".The title track is already burning up on various radio stations, featuring that laid-back percussive lean Waiters has perfected. Other contenders include the infectious dancer "Do What It Takes" sporting a saxophone-like keyboard lick and Hip Hop beat. Also the put your drink up and wiggle vibe on "I Bounce Back", which features a flute solo (!) rather than his usual tasty keyboard created "guitar" licks. In fact, Waiters doesn't play much Blues guitar on this outing with only the lowdown moody slowies "The Good Old Days" & "For Me Or Against Me" featuring some gentle picking. Instead he's showing off his creative keyboard skills, which helps make this his most radio-friendly and "Southern Soul" set to date.

"Change It Up" (CDS 2009)
1. Change It Up
2. Get My Party On
3. Right Things, Wrong Woman
4. Just Want to Party
5. Clean Up Brothers
6. Diva
7. Loving on You
8. Get It
9. Changing
10. Good Music
11. Don't Scratch My Back [*]
12. Stays in the Club [*]
13. Crazy Sexy Smooth [*]
14. Careful Woman [*]

"Maverick" (Walter Waiters 2011)
1. intro
2. Mine
3. Too Nasty Too Soon
4. Running Out of Lies
5. Somewhere
6. It Don't Hurt No More
7. That Kind of Love
8. Walking the Dog
9. Laterbye
10 Married Man's Blues
11. Proud Mary
12. There it is
13. Anna's Groove
14. Outro

"Diary Of A Bad Blues Man" (Walter Waiters 2013)
1. Got to Find Jody
2. Say My Name
3. Two Steps
4. Step to This
5. Until I Got Caught
6. Built to Fade
7. Walk Away from Love
8. What You Dont Know
9. Keep It Moving
10. Anna Maes Blues
11. Dont Scratch It Baby
12. Taking Me Out Tonight
13. Still Crazy Sexy Smooth
14. Texas Black Snake
15. Getting It In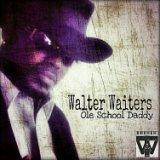 "Ole School Daddy" (Walter Waiters 2016)
1 Maverick
2 Ole School Daddy
3 Playing Me
4 Daddy's Love
5 Party Tonight
6 Who Dat
7 At It Again
8 Go There
9 Stayed and Played
10 Yeah
11 Special Kind of Woman
12 Up All Night
13 Jack'd Up
14 The Blues Is Calling My Name