**ARCHIVED 2015 WRITINGS**

RETURN TO SOUTHERN SOUL BLOG HERE

BLUES CRITIC'S

2015 Southern Soul Blog

Southern Soul, Rhythm & Blues News And Commentary
---
8/29/2015
Random Musings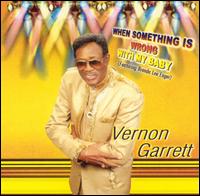 Why isn't Brenda Lee Eager a superstar? Right, you likely haven't heard of her. Well, she possesses a voice like Gladys Knight and Aretha Franklin combined! A throaty, spine tingling powerhouse of sweet, churchy rasp. She is mostly known for duets with male soul singers. With Jerry Butler she scored hits with "Ain't Understanding Mellow" (#21 Pop, #3 R&B) and "They Long To Be (Close To You)" (#91 Pop, #6 R&B). The pair even released a full LP together in 1973 ("The Love We Have, The Love We Had" on Mercury Records-see pic above). I guess bad luck prevented this gifted woman from solo stardom. She managed two minor hits ("Gold Old Fashioned Lovin'" R&B #71 & "Watch My Body Talk" R&B #72) on the R&B charts on her own. More recently she was featured on Vernon Garrett's recommended 2002 Evejim album "When Something Is Wrong With My Baby" (Eager sang duets on the title cut and "If You Don't Know Me By Now") and self-released albums in 2000 ("Starting Over") and 2011 ("Joy"). Unfortunately, these latter two albums aren't available on CD. To hear her at full power take a listen below to her outstanding performance with Vernon Garrett on "When Something Is Wrong With My Baby" (her verse begins at 1:40 in the video) and Jerry Butler on "Ain't Understanding Mellow" (her verse begins at 1:44 in the video)
---
8/28/2015
Site Update
Did you notice we are implementing a new way to listen to samples of the CDs in our store? We are slowly adding a mini-player for those where the "LISTEN" link doesn't work. Here's a sample:
---
8/27/2015
Site Update
We have made some changes to the site. We have included a comprehensive index for the Soul Blues Artists section and expanded the CD Store to include more pages, which should make the site easier to navigate.
---
WRITINGS ARCHIVED
2017 SOUTHERN SOUL BLOG here
2015 SOUTHERN SOUL BLOG here
INTERVIEWS here
RETURN TO SOUTHERN SOUL BLOG HERE
(C) 2018. All written material found on this website is the property of Blues Critic and may only be used with permission and full accreditation (either "Blues Critic" or "Dylann DeAnna of Blues Critic") and link to this website.