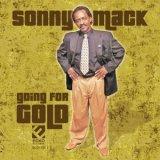 Sonny Mack "Going For Gold"
In Stock
1. Playing Catch Up
2. It's Saturday Night
3. Let Me Change My Mind
4. You Do That To Me
5. Mack The Blues Man
6. Guitar Licker
7. La La La
8. I Forgot To Say I Love You
9. Going For Gold
10. I Only Get Laid When I Get Paid
11. Her Heart Belongs To Only You
12. Bang That Thang
13. Moon Over Memphis
14. Midnight Man
Ecko
12.99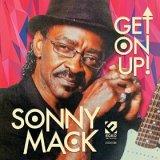 Sonny Mack "Get On Up"
In Stock
1 Cheatin' Is the Only Way to Go
2 Get on Up!
3 Clean up Man
4 Goody Good Good Stuff
5 Sit Her on the Table
6 I Got to Get Myself Together
7 Another Man's Been on It
8 Dig a Little Deeper
9 It Ain't What's in Your Pocket
10 Body Drain
11 Somebody's Been Fishin' in My Private Fishin' Hole
12 Cheatin' Ain't No Fun
Ecko
12.99