**ARCHIVED 2007 WRITINGS**

NOVEMBER 2007 ALBUM REVIEWS

RETURN TO 2007 Album Reviews HERE

BLUES CRITIC'S

Southern Soul Blog

A page for writings. Commentary, news and reviews.

Southern Soul, Rhythm & Blues News And Reviews

The Blues Critic is back! Well, sort of. Many of you may remember that this website began as an album reviews website of new and classic Southern Soul/R&B/Blues albums. We have decided to get back into the opinions game. It's just that...opinion. We actually question the usefulness of reviews so we are just doing it for entertainment purposes. People like to read reviews. Simple as that. We aren't accepting submissions for review. Keep in mind there is no objective way to judge music. You either like it or don't.

In regards to reviews, we will use this grading system:

***** = Excellent. Best Of The Genre
**** = Very Good. Just Shy Of Great
*** = Good. A Solid Effort Though Not Extraordinary
** = Has It's Moments. Mediocre Over All
* = Poor. Not Recommended.

(C) 2018. All written material found on this website is the property of Blues Critic and may only be used with permission and full accreditation (either "Blues Critic" or "Dylann DeAnna of Blues Critic") and link to this website.
---
Listed In Alphabetical Order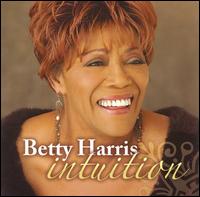 Betty Harris "Intuition" (Evidence)
Al "Coffee" McDaniel "Blues In My Shoes" (CPA)
Monster Mike Welch "Just Like It Is" (Vizztone)
Betty Harris "Intuition" (****). Jagged, unpolished Soul, Blues & Rhythm & Blues for comeback gal Harris. Now three-plus decades since her official 1970 retirement she's returned with a 16-track set entrusted to the prodigious hands of producer Jon Tiven. Tiven, who's got a knack for recording Soul legends (Wilson Pickett, Sir Mack Rice, Freddie Scott, Little Milton), serves up fifteen (!) originals he either authored or co-wrote for Harris. And like another "Betty" (Bettye LaVette), Ms Harris still has her voice, albeit grittier. Add a crack band that plays this kind of music all day and you got a keeper! Featuring a hook big enough for a whale, the opener "Is It Hot In Here?", is simply overpowering in it's sexiness and ripe for Triple A radio. Tiven has his A game going here with swampy, Staxy grinders like "Still Amazed", "A Fool Can Break Your Heart", "Who's Taken Care Of My Baby", "Time To Fly" and the list goes on. Tiven's crunchy guitar, wife Sally Tiven's bass, Wayne Jackson's trumpet and a host of loose wristed drummers aid the "lost Soul Queen" (cliché alert) to soar.
Tiven also plays sitar, sax, harp, piano, organ, sings backups and who knows what else on these sessions. I've paid close attention to his career and "Intuition" ranks up there with his Pickett album ("It's Harder Now"). This isn't one of those comeback records where the legend lays down inferior remakes of her ancient hits. You won't find an update to her 1963 smash "Cry To Me" (Billboard R & B #10 Pop #23) or her Allen Toussaint-penned gem (#16 R & B in 1967) but a vital new recording that's classic in arrangement but sonically NOW. And amazingly, this is Harris' debut LP (outside of compilations)!
Al "Coffee" McDaniel "Blues In My Shoes" (***). Now this is more like it to me. Soulful, Urban Blues in the Albert Collins vain. McDaniel possesses a rumbling, bellowing baritone voice (occasionally given a bit too much reverb) and fast-fingered guitar digits on these 14 cuts. Having enlisted producer Narada Michael Walden to direct the band, which also features Lucky Peterson, the big man is poised to grab some attention on this fine LP. His third outing, "Blues In My Shoes" continues his penchant for mixing rugged Blues with Jazz and Adult Contemporary Pop!
Calling it a "modern day urban blues opera in 14 tracks" makes sense since the themes usually deal with double dealers, bad relationships and scufflin. The grinding, slow burner "A Shout-Out" has McDaniel dedicating this one to "my ex-wife. She's locked up in that county jail", saying she got what she deserved but, unfortunately, Al doesn't tell us how she got there. Only that she took all his "cotton-picking cash". He says "I hope they loose the key to your cell". Bitter bitter, aren't we? More woman troubles crop up on "2-Headed Monstah" and he gives props to "man's best friend" on "Don't Mess With My Dog", whom he feels is better than any woman companion he's had (especially the ex-wife).
There's a few missteps that could've stayed in the can though. The AC Pop fluff "What A Woman Wants" sounds out of place, the Funk-lite "Taxi" is awful and the "Thrill Is Gone" take here is tedious. Trim those and you have a tight set. Still plenty to recommend here.
Monster Mike Welch "Just Like It Is" (***). Discovered by actor Dan Akroyd (not necessarily a good ear) when he was invited to play at the first House Of Blues club in Cambridge, Massachusetts. Then known as Little Mikey, Akroyd dubbed him Monster Mike and the contacts (and his tart guitar chops) lead him to a record deal with Tone Cool Records in 1996 at the age of sixteen. A trio of well received, if underdeveloped, albums ensued until his deal expired (like so many promising Blues careers. The records are good but the sales low).
Welch, now 27, is today signed to BGB Records, a part of Vizztone Label Group, and has delivered a sharp set of guitar Blues. I say "sharp" because the clean studio sound just sounds sharp and crisp to me. (Am I talking about cheese n' wine or blues?). I'll let the audiophiles explain why. The boy can dazzle on the axe and has improved as a vocalist. That said some guest vocalists would've been preferred. Solid accompaniment from pianist Anthony Gerci (especially "She Makes Time"), drummer Mark Teiseira and Brad Hallen on bass guitar. Mostly originals. Guitar aficionados should check this out first.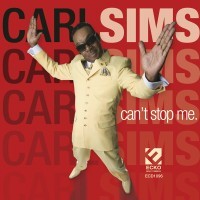 Carl Sims "Can't Stop Me" (Ecko)
***1/2 Though it's only been a year and a half it seems longer since we've had new Carl Sims music. Most likely because his last LP, "I'm Ready", really didn't produce any enduring hits despite having one of the year's best cuts ("I'm A Hustler"). The lone charter, "I Needed A Woman", was an inferior retread of the "Seventeen Days Of Loving" track.
"Can't Stop Me" should bring Carl back in the spotlight, however. The first single, "I Like This Place", is a solid "Hole-In-The-Wall"- themed bumper we expect from Ecko Records. "I went out to a club one night/When I got there the place was closed/I could smell food cooking so I just followed my nose/I seen this little place y'all where I'd never been/All the ladies were fine there so I paid my money and went on in" and needless to say Carl "likes this place". Why? Grown folks, cold drinks and good music. That's what party Blues is all about. The song's a hit. The best cut though is the slithering creeper "If I Could I Would", which has a few contemporary touches to the production. Carl chews this kinda melody up with his smoky voice. Another contender is the slowie "I Help My Woman", with the right-headed lyrics. "When you got someone that really loves you and does everything in her power to please ya" but "everytime she needs a little help and she asks you for a dollar/You act like you just shot yourself/Man just be real and treat her right!". Still the backing vocals here and on the other ballad "I'll Go Crazy" are weak. Next time hire a big voiced sista.
A few percussion ticks lessen the sweeping "Tell Me Where You Been All My Life" and two covers, "Daylight" and "Jody's Got Your Girl And Gone" are reduced to middling filler via pedestrian arrangements. This leaves half of a terrific disc. It's a keeper but a few more quality tracks would've made this more than a catalogue stuffer.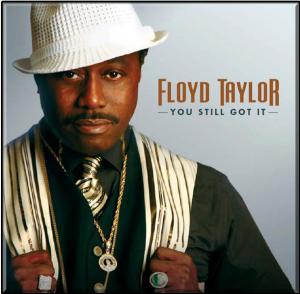 Floyd Taylor "You Still Got It" (Malaco)
*** Floyd Taylor is one of the kings of Southern Soul, a title held without dispute by his late father (Yup, Johnnie Taylor) for years prior to his death. Floyd's also one of few celebrity offspring to live up to the expectations. In fact, Malaco could've released this new LP, not to mention the previous two Floyd discs, under the name "Johnnie Taylor" and I believe nobody would've been hip to the ruse. That's not to say Floyd is as good as his famous father (time will tell though!) but he's kept JT alive for most of us. Perhaps one day critics like myself will write about Floyd with nary a mention of "pops" but for the time being Malaco Records makes no bones about having Floyd make Johnnie Taylor music. There's no frontin' on a song called "I Miss My Daddy" where Floyd waxes sentimental about his father. The song is one of five written and produced by the late great Rich Cason, who incidentally was JT's producer as well. Cason's mega-hit, an uncharacteristic (for JT) slick Pop/R & B ditty with a Jeep feel called "Good Love" had changed the way JT made albums for the remainder of his career. We still got the horn-drenched Soul & Downhome Blues but each album would contain a few mainstream R & B/Hip-Hop flavored concessions ala "Good Love".
That formula has continued with Floyd and daggummit it's still working. In 2005 Floyd dominated Southern soul airwaves with Cason's "Baby I've Changed" to the point our readers voted it Southern Soul Song Of The Year (2005 Blues Critic Awards). It's late in 2007 and Cason, prior to his passing, has delivered an even better song called "You Still Got It". Perhaps the most truly romantic song of the decade. "Nineteen to twenty-two ain't got a damn on you. You still got it babe" Floyd croons to the wife of his youth who he's grown older with. An absolute genius track and yet a bittersweet swansong to Rich Cason's memorable career. (Cason was voted Record Producer Of The Year in 2005).
Now with that said the fact remains the rest of the disc (also titled "You Still Got It") pales in comparison. The other creeping, R & B jams "If I Could Do It Over", "(You're Gonna) Get Us Killed" & "What If He Knew" are filler. Both "Woman" and "Sweet Love" are mediocre Urban AC floaters that would fit snugly on a mid-80s Luther Vandross album. Even the seemingly surefire dancer "Southern Soul Party" suffers from brittle production and that programmed bass. In comparison George Jackson's "No One Should Be Lonely" & "I'm Hooked On These Blues" hit their target while the aforementioned "I Miss My Daddy" and the other slow jam, "If You Catch Me Sleepin", (an Earl Powell and FT co-write) are simply gorgeous. Floyd can phrase like all the greats and one day soon he's going to make a great CD. This one's just pretty good (and that's okay for now).

Roy Roberts "Man With A Message" (RockHouse)
*** Roy Roberts has produced some of the best Soul Blues music the past decade (with real horns, guitar,B-3) but unfortunately he's been too soulful for the younger white audience and too bluesy for the younger black folk. Now that's a generalization but for the most part Blues/Rock with heavy guitar dominates the mainstream Blues market while "Party Blues" or "Southern Soul" mostly played on keyboards rules the Deep South. Well, here Roberts could care less as he'd created a Gospel album just like you'd expect (and hope) he would. Other than the "Amazing Grace/Pass Me Not/Take My Hand Precious Lord" medley the rest of the numbers are original. If you dig Roberts you'll dig this. It's mostly the same melodic, rhythmic Soul Blues only with call-and-response vocals and Biblical lyrics. Perhaps the opposite of what Ray Charles did in 1952 when he took church music and replaced the "oh Lord" with "oh baby". Here Roy's taking it back.
What makes this record especially successful? He will please Gospel traditionalists as well. You have authentic arrangements like that found on "I'll Let Nothing Separate Me", "Glory Glory" & "Working For Jesus". Conversely, Deep Soul fans should thrill on "Everyone Will Live Forever" & "He Lifts Me Up" and Blues fans might prefer the thumping roller "God Is Never Late". The wildcards though are the leadoff number, the retro-70s slightly Discofied "Jesus is Knocking", and the Country ballad (replete with steel guitar!) "Jesus Is the Best Thing". Hey Roy, after hearing this I'm actually looking forward to that Country album you've been threatening to drop.

Steve Strongman "Honey" (Fallen Sky)
Ronnie Earl & The Broadcasters "Hope Radio" (Stony Plain)
Steve Strongman "Honey" (****) Had I not leeched my way into the Blues world as a writer (I'd rather have a voice like Al Green) I would have missed out on a ton of good Blues and Soul records- ones I would've normally ignored at face value. "Honey" is one of those. I mean Good Lawd there's just too many of these type of records (Blues/Rock) to keep up with. To stand out is as much a matter of time and unforseen circumstance as it is talent. When I saw B.B. King's "How Blue Can You Get?" listed as one of the covers I figured the guy was seriously deluded or really can sing. Though B.B. can sleep soundly Strongman does his own version convincingly. So yes, Strongman has the talent- a powerful voice along with noticeable guitar and harp chops. He also gets points for the nine originals (out of eleven tracks). "Hard Headed Lover", a start n' stop slide guitar bit of Led Zeppelin-like swagger is an exceptional recording. Lots of backbone and a great vocal. Dig the line "I got a hard headed lover always bumpin' her head against mine/it's hard to tell which is hers and which is mine". Let me help: hers is the one that doesn't crack. "That's Me", "Let's Sleep On This" and the title cut deliver more blooze n' boogie but what impressed me is his stylistic range. Check out the stripped down acoustic "River", the slippery Funk treatment of Freddie King's "Big Legged Woman" or retro stand up bass and piano finger snapper "Keep It To Yourself"
The stunner is "Soul Searching", an acoustic ballad much in the Eagles vein. In fact Strongman sounds much like a Joe Walsh/Don Henley hybrid here. Great harmonies on the refrain (uncredited) and an uplifting horn arrangement. A flat out great song on a very good and overlooked record (released in 2006).
Ronnie Earl & The Broadcasters "Hope Radio" (***). Being that I'm partial to singers an all instrumental showcase for a guitarist doesn't get me excited. Then again we are talking about Ronnie Earl here and the cat's just as soulful on his axe as Al Green is on the mic. "Hope Radio" was recorded "live in the studio" by Earl and the Broadcasters (keyboardist Dave Limina, bassist Jim Mouradian and drummer Lorne Entress) featuring mostly originals.
So you have a song called "Katrina Blues" that has no spoken words but all feeling. In a sense, if you'll grant me the license to be pretentious here, an instrumental is similar to a painting relying on form and feeling without the narrator (singer). Granted when I hear this slow, acoustic piece I don't think about the hurricane but I do feel the Blues. Same goes for "Blues For The Homeless". Another title, "Blues For Otis Rush", had me trying to hear if Earl was doing Otis Rush licks. I suppose he does but this searing slow Blues is just 10 minutes of guitar mastery whatever the inspiration. Besides anyone who's attended a Rush show as of late knows his penchant for going into extended solos on nearly every number.
Now "Wolf Dance" is easier to comprehend being Earl incorporates Hubert Sumlin's famous "Smokestack Lightning" riff, but perhaps it's closer to "Trying To Forget You", a track from Wolf's penultimate album "The Back Door Wolf". Whichever, I still couldn't help wishing the Wolf would start moaning. And there you have it for me. A treat for guitar aficionados and darn delicious background music for those who aren't.
---
RETURN TO 2007 Album Reviews HERE
(C) 2018. All written material found on this website is the property of Blues Critic and may only be used with permission and full accreditation (either "Blues Critic" or "Dylann DeAnna of Blues Critic") and link to this website.