**ARCHIVED 2007 WRITINGS**

MAY 2007 ALBUM REVIEWS

RETURN TO 2007 Album Reviews HERE

BLUES CRITIC'S

Southern Soul Blog

A page for writings. Commentary, news and reviews.

Southern Soul, Rhythm & Blues News And Reviews

The Blues Critic is back! Well, sort of. Many of you may remember that this website began as an album reviews website of new and classic Southern Soul/R&B/Blues albums. We have decided to get back into the opinions game. It's just that...opinion. We actually question the usefulness of reviews so we are just doing it for entertainment purposes. People like to read reviews. Simple as that. We aren't accepting submissions for review. Keep in mind there is no objective way to judge music. You either like it or don't.

In regards to reviews, we will use this grading system:

***** = Excellent. Best Of The Genre
**** = Very Good. Just Shy Of Great
*** = Good. A Solid Effort Though Not Extraordinary
** = Has It's Moments. Mediocre Over All
* = Poor. Not Recommended.

(C) 2018. All written material found on this website is the property of Blues Critic and may only be used with permission and full accreditation (either "Blues Critic" or "Dylann DeAnna of Blues Critic") and link to this website.
---
Listed In Alphabetical Order
Ana Popovic "Still Making History" (Eclectro Groove)
Harold Cagler "Shadows Are Blue" (KonKord)
Ana Popovic "Still Making History" (**1/2). Standing on the precipice of crossover stardom Popovic lights some fireworks on this loud, in your face set showcasing her big voice and guitar prowess. The heavy, lumbering Rock of "U Complete Me" comes first with lots of crunch but no hook, which means no hit. The track is reprised as a "Blues version" to close the record. Although the arrangements are night and day the results are the same. David Z is on board to put a Funky sheen on "Hold On", which features a strong vocal by Popovic, but again not much in terms of melody. Less thrilling is the pseudo-reggae snoozer "Between Our Worlds" and most of what follows. Tellingly, she reminds me of eccentric Pop singer Sophie B. Hawkins on "Worlds" and again on "My Favorite Night". The difference being Hawkins is more natural in such a setting.
She manages to channel Janis Joplin on the retro "Hungry" (the album's highpoint), is sultry on the Jazzy "Doubt Everyone But Me", but tries too hard to sound Black on "How'd You Learn To Shake It Like That". The latter is one of only a couple forays into Blues territory. Perhaps Pop songs like "Sexiest Man Alive" and "Is This Everything There Is" will do the trick for this Delta Groove Productions offshoot. Bottom line: if you like the hard-to-categorize direction Johnny Lang's career has taken you'll probably dig this. As for me: pass.
Harold Cagler "Shadows Are Blue" (***). This release is both very easy and a bit difficult to review for me. It's simple because it's good ol' vintage 12-bar Blues by a singer with a classic Blues voice. Period. The hard part is describing it further. It's nearly the polar opposite of the bloated Ana Popovic CD I reviewed just before this. "Shadows" is called "Volume 2" in Kon-Kord Records' "Legends Of The Blues" series, following last year's "Pioneers And Legends" by Bobby Warren.
Three musicians (Cagler, vocals and drums; Ronnie Foutenot, guitar and bass, Skip Easterling, piano and organ) and a set of covers from the likes of Jimmy Reed ("Honest I Do"), Lowell Fulson ("Blue Shadows"), Otis Spann ("Tin Pan Alley") and others from Public Domain. Besides the earnest performances the studio sound achieved is warm and authentic like it was 1947 T-Bone Walker. Like butter for Blues purists.
Mighty Mo Rodgers "Redneck Blues" (Dixiefrog)
***** Willie Dixon may have claimed it first but these days Mighty Mo Rodgers is the Blues. Perhaps nobody digs as deep into the art form to elucidate what it means for Black Americans and all humanity in general. Back in 1999 Mo Rodgers made one of the most outstanding Blues albums since the pre-Disco years. That LP, "Blues Is My Wailin' Wall", was in many ways a soundtrack to an unmade documentary called "The History Of The Blues" . Rodgers digs even deeper here, immersing himself in the South to the point he finds that "rednecks", aka, "poor whites" and "children of the slaves" share the same reason to sing the Blues. Sound too ponderous and heavy-handed? Perhaps it would be in less talented hands but Rodgers has wrapped his message within tightly packed arrangements full of that "holy howl" and sledgehammer Rhythm & Blues. Forget KRS-One this is truly "edutainment".
Of the many highlights is the reggae-fied "John Brown Blues". In the liner notes Rodgers refers to the controversial anti-slavery legend as "a champion of the abolitionist cause, and maybe the first Bluesman in history". While there's no evidence Brown was a musician the "Blues" mean something more than just music to Mo. It serves to "deny the lie of the nothingness of our (African American)existence". He goes to define Blues in "Blues Ain't Devil Music", a strident shuffle where he sums it up in one stanza: "Now you didn't ask me/But I'm gonna say/Blues was born from slavery/But some folks went lookin'/To feel good and alive/Like being Black on a Saturday night/So we gonna have some fun". It's to Mo's credit that he doesn't sacrifice song structure for seriousness. The disc is as tuneful as any "party Blues" album. That muscular, rhythmic Soul Blues sound- almost hypnotically tribal- graces "Death Of The Middle Class" and "Gangs Guns And Testosterone". The latter Rodgers calls the "Unholy Trinity of any nation trying to hide it's impotence behind it's passion for firearms". Hurricane Katrina gets two references, once in the Delta Blues "No Second Line (This Time)" and the Soulful "There But For The Grace Of God". This is what "contemporary" Blues is suppose to be about. "Redneck Blues" is uncompromising, defiant, and Southern American to the core. Mo helps each and every one of us be 'afrocentric" if only for an hour. One could never "get" the Blues without such an experience. A triumph.
Patrick Harris "Long Time Comin'" (Lyn Rome Pub)
*** Patrick Harris' 2006 EP "Right On Time" was an impressive introduction from this versatile singer mixing chuggin' Southern Soul with Downhome Blues and lil' Contemporary Pop/R & B. Now we get the full monty with this 11-track release. Two downright great tracks merit mention first. The upbeat, head-bobbin, shoulder rollin' "Give Her What She's Been Missin'" is one of those modern Memphis Soul shuffle bumpers that folks like Theodis Ealey have been scorin' with. Harris has a strong rasp to his singing and the production is thick enough to compete with big leaguers in this genre. It's darn good advice too. Not the first song to remind you to take care of your homework or somebody else (Jody) will but it's always needed to break up a run of cheatin'/mack daddy/horndog songs on radio. "Right On Time" is another bouncy cut full of hooks. A straight up ode to his woman who's the "best thing in my life". These were two strong singles that made an impact in the Southern Soul world.
Of the newest additions the smooth ballad "Moan" rates the highest, featuring a Bobby Womack-kissed vocal. "I Fooled You This Time" also bares a Womack influence. "Missin' Your Love" is a breezy, beat ballad that has an 80s feel while "Gotta Lotta Lovin" is a Bluesy dancer similar to "I've Changed My Ways". A good collection that merits your attention. Of the ever crowding school of independent "Southern Soul" singers Harris ranks highly in my book.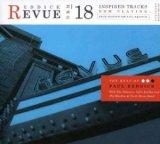 Paul Reddick "Revue" (Northern Blues)
**** "Revue" snakes 18 tracks from Reddick's 4 LP's as Raul Reddick & The Sidemen and his 2004 acoustic-based outing "Villanelle". U.S. folk might be most familiar with his Handy-nominated "Rattlebag" from which some of the Bluesiest tracks are taken. "I'm A Criminal" is a driving, rhythmic gem featuring chromatic harp, studio effects and a fat bottomed bass n' drums groove. "Rattlebag" is a Texas, SRV-inspired shuffle with distorted vocals and slapping drums while "Smoke House" is a fine steamrollin' boogie and "Trouble Again" a back porch knee slapper. These heavy hitters are mixed with Bruce Springsteen-esque Folk "Villanvelle" and rough, pre-war Blues pieces like "Big Not Small" & "Hooks In The Water". Then you have the New Orleans-flavored "Queens Hotel", "Rosemary" & "Template Blues" featuring the The Rhythm & Truth Brass Band. Quite a reach.
"Revue" is unabashed in it's stylistic range- similar in premise to the self-indulgent dilettantism I usually loathe- but this set is fascinating in it's eclectic production (by Colin Linden) and the sheer strength of the songs (by Reddick sans Johnny Cash's "Train Of Love"). Not surprisingly, the superfluous tracks are usually the most basic ("You Know It Ain't Right", "The Sidemen Boogie"). Other than the "Rattlebag" & "Villanvelle" cuts the remainder of the material on "Revue" has been out-of-print for some time. Recommended.
Billy Gibson Band "Live At Rum Boogie Cafe" (Daddy-O)
*** Hot on the heels of a feature article in Blues Revue magazine and a couple well-received discs for the Inside Sounds label, harpster Gibson and band offer a sturdy live snapshot from a gig at the Rum Boogie Cafe on Memphis' famed Beale Street. They prove they're a drum-tight unit on the road as on records on this 8-song mix of originals and covers. Gibson comes a-blarin' on the harmonica for his own "What is Love?" (though dry on the vocals), and especially on the bumpin' "Love Everybody". Drummer Cedric Keel is the backbone on the latter and again on Willie Dixon's "Pretty Thing". Blues drummers rarely get their props you know, humbly providing rhythm for the flashy frontmen we celebrate. Keel hits the skins hard with a Funk you can only be born with (or gain by the Blues Holy Ghost). Bassist James Jackson is sho' Funky too and guitarist David Bowen gets greasy on "Home At Last" with some rickkety-scratch licks.
I only wish Gibson was a stronger singer- in fact I think a shouter would put these guys in another stratosphere. By track 5 ("Darling Please Come Home") the disc has lost momentum due to this fact even though they cook for 16-plus minutes on Eddie Taylor's "Bad Boy". On the harp though Gibson is in the zone here and especially on "Early Morning" where the peacock struts for the crowd. Besides as some readers have noticed I'm especially critical of singers. Bowen's turn at the mic ("Poke Salad Annie") is fairly flat as well. Honestly, unless your a voice snob like me you won't care but as a whole and in comparison to other recent live discs this one's MOR. To summarize: The playing is nearly five stars- the singing two.
The Blue Voodoo "Back To The Shack" (Blue Voodoo)
*** Though the Blue Voodoo is primarily considered a Blues band the track that jumped up the highest is a gorgeous acoustic Rock ballad called "Reason Why". Lead guitarist Rick Delgardo's affected vocal, the Beatlesque bridge and a seamless melody make this the song Soul Asylum needed before fading into memory. Serious crossover potential here. The similar "Gone" also hits the mark. The leadoff track, "Somewhere Else Again", also has shades of the Fab Four with brass, organ and a Mott & The Hoople (Ian Hunter)-inspired vocal. "Watcha Think About That" is a deliberately loose, sloppy Rocker with a sing-songy hook but I can't help thinking this is an Alternative Rock singer fond of the Blues, albeit the heavier kind.
Of the more Bluesy numbers you have the Swampy "Black Moon", steamrollin' "Monday Morning Blues", derivative "Mojo Lovin' Man" and the more Downhome "Suitcase Blues". There's a few clunkers ("Shoeshine Shuffle", "Sunny Day"), however, that should've remained demos. I find myself pushing "skip" each time but that's common for a 14-track set
This four-piece (with much accompaniment) was nominated for Best New Artist in 2003 at the Toronto Maple Blues Awards and last year received a nomination for Most Outstanding Blues CD at the 2005 Western Canadian Music Awards for their second release, "Sparkle And Shine", but these guys are really an adventurous, melodic Rock band and that's the market I'd exploit. There's some hints of greatness here but the kitchen-sink arrangements threaten a stylistic meltdown for the average "Blues" listener.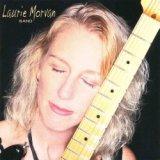 Laurie Morvan Band "Cures What Ails Ya" (Screaming Lizard)
**** I'm not one of those men who gets instantly turned on by a woman with a guitar. There's no doubt the sheer novelty or psycho-sexual subtext of a hard rockin' woman often absolves or prejudices her from an equitable rating against her male peers so let's pit her against the "big boys". That said Morvan is a flashy, fast-fingered picker that recalls Stevie Ray Vaughan to my ears. "Wiggle Room" is a cousin to SRV's "Scuttle Buttin'". I kid you not- testosterone-dripping Blues fans will riff off Morvan big time. Dig her solos on the slow Blueser "Keep On Believin'". Fitting is "Where Are The Girls With Guitars", a hit-worthy roadhouse stomper all those Country-Rock wannabe women wish they'd written. She says "You need a real live woman to play that guitar, yeah".
Although the disc is being pitched to Blues radio the weakest spots come during 12-bar shuffles. Here she's a two-note vocalist with same-sounding range ("My Baby Says", "A Long Time Ago", "When I'm Queen" have pedestrian phrasing) but she soars on the more emotional, singer/songwriter offerings. The cream is her soulful performance on "One Little Thing" (sweet harmonies by Lisa Grubbs & Carolyn Kelley) and again on the revealing, striking "Family Line". On the latter she sings "My mom and I are so close but we don't talk about it much/Well I need she misses grandkids but it's too painful to discuss/And I can feel her disappointment and it weighs heavy on my mind/Because she knows I'm the end of our family line.". Perhaps the loveliest, most bittersweet song about a relationship between a mother and a childless daughter imaginable I had to play it back three times. It's a genius stroke and a star-making song. As of writing it's my pick for song of the year. Again the harmonies are exquisite.
After letting her guard down from there she gets back to butt kicking. In fact, the disc ends with the especially hard rockin' "In The River", featuring a big hook and a meaty rhythm that would've been a smash on Rock radio before it sold out to the youth culture, flavor-of-the-month MTV bands. I say ditch the generic Blues cuts and stick to what you do best- Rockin' SRV style or pouring it out ala "Family Line". Hey I had to find something wrong with a disc this good, didn't I? Hey Melissa Etheridge: Start worrying.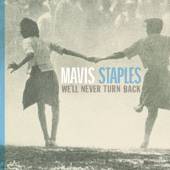 Mavis Staples "We'll Never Turn Back" (Anti)
***1/2 A very good trend continues with modern day producers and labels signing classic Soul & Blues singers to do a "cutting edge" album of gritty, rootsy Soul or Blues music. It worked for R.L. Burnside ("Come On In"), Solomon Burke ("Don't Give Up On Me"), Betty LaVette ("I've Got My Own Hell To Raise") and now it's working for Mavis Staples on "We'll Never Turn Back" . Producer Ry Cooder fits Staples with rearranged Gospel, Folk & Soul/Blues traditionals, a few choice covers and two new tunes.
J.B. Lenoir's "Down In Mississippi" and the traditional "Eyes On The Prize" rumble forth with slapping percussion, Cooder's disparate guitar licks and backup vocals by Ladysmith Black Mambazo, creating a defiant, soul shaking backdrop for Staples still emotive vocals. Beginning with track 4, "In The Mississippi River", she's joined by the voices of the Student Nonviolent Coordinating Community, who were called the SNCC Freedom Singers. During the 1960s civil rights movement the choir was among those who took to the streets and sang spirituals like "We Shall Not Be Moved" as they marched in protest. The original vocalists were enlisted here for the aforementioned cut and the remainder of the record (along with Mambazo).
The most personal track here is the autobiographical "My Own Eyes" in which Staples details her own family's tribulations through this dark chapter in American history. But it was one of hope and determination inspired by Dr. Martin Luther King Jr.- one that's been victorious though the battle continues in Staples' eyes due to the government's mishandling of Hurricane Katrina. May we never turn back.
Bobby Bowens "Rump Shakers" (T.S.)
**1/2 "Rump Shakers" has some mid-quality, keyboard-based, booty-bumpers like "She Got A Lump For A Rump (Rump Shakers)" & "Scratch Your Itch" that could get some radio adds in the unstoppable Southern Soul underground. There's also a couple fine slowies like "One In A Million" and "Get Down On It". The latter chimes in on the continuing "what women want" in the sack dialogue.
The first seven songs appear to be the newly recorded jams as the following seven are obviously transferred from LP or cassettes from different eras, making this feel like a mixtape. Personally I find it frustrating when the professional mastering process was skipped and you have tracks with different volume levels (EQ) back to back on the same disc. You know what I'm saying, you pop a CD in, adjust your stereo's volume for the right loudness but before you know it the next song blasts from your speakers, nearly giving you a heart attack! Or worse the volume drops to almost nothing and you have to adjust the volume on each song. It's enough to give you carpel tunnel. Fortunately, it only happens once here, on the awful track number 8, "The Way You Love Me". From there we take a trip down memory lane from the 80s Pop of "Can't Get Enough Of You" to the New Jack Swinger "Let's Do It Again", followed by synth Funk, "Reaching For The Top" and the appropriately-titled "Flash Back", which is late 70s Disco. The liners don't explain but many of these tracks likely come from an LP called "Bobby Bowens & Shades Of Magic" for Move Records in Scotland(!) or Bowens' rare solo album "Let's Do It Again". Whatever the case he was a better vocalist back then compared to now (the first seven tracks).
Michael Rainey "Too" (Rainey)
*** Michael Rainey's "Too" is a well produced set of R & B/Soul that incorporates a wide array of style placing it outside any one radio format,- though it belongs on true Southern Soul airwaves. It's much better than most of what's played on Southern Soul radio these days. Why does the critically-lauded stuff not get played? Anyway, the most Memphis-minded is "Boom Bam (Thank You Maam)" while Chicago Tyrone Davis-inspiration describes "Wrapped Too Tight". Let's not forget Philly ("Is It Ah Baby"). Real horns!. "Shoot That Hoop" and "Prostitute" are slyly Funky and "Every Dog's Got His Day" & "Are You Pimpin'" are Soul/Blues. Good mix.
Along with the usual dawg-chasing-cat themes ("Booty Call") Rainey spins a few street hip tales like on "Prostitute Was The Police" where he's a victim of a police sting. She was so fine you can call it entrapment. The unrelated "Pimpin'" has Rainey wondering where his woman is getting all that jewelry, Gucci, Versace, Polo...and "Shoot That Hoop" is indeed about basketball. "Is It Ah Baby" is a surprisingly sentimental song about pregnancy. Nice horn arrangement. No bum tracks (all written by Rainey). "Boom Bam" deserves to be a hit.

Big G "Simply Me" (Stone River)
***1/2 Big G stays true to form on "Simply Me", laidback, downhome Soul in the Roy C vain. Amazingly, considering he's better than his low profile, this is G's sixth LP (excluding two compilations) and again it features almost entirely real instruments (played by G himself). Heavy bass and drum bottom and lots of saxophone (by Lorenzo Brown) permeate these simple songs about love, bopping your booty and gettin' it on. The strongest melody belongs to "1 800" about a lonely guy who sees a commercial imploring him to cure his heartache by picking up the phone. (Good thing he didn't see any 1-900 ads!) The sweet backups by the Babylon Sisters (Tanya, Monica & Michelle) steal the show here. The trio add their talents to most of the cuts- (wish the credits listed their full names).
"Old School" cleverly borrows the opening from "Turn Back The Hands Of Time" for this ode about parties from back in the day. "Jody's Son" is an uncharacteristically boastful song (for G) about his player ways. Overall, G's pinched voiced bodes well for the slowies as on "Can't Stop Thinking About You" and an effective version of "I'd Rather Go Blind". Further good news is there's no repeats from past albums this time out- just eight new originals, the one cover and a remix. While not quite on par with his "Steppin' Out" CD or last year's "Broken Hearted" it's enough to keep the faithful happy and hopefully bring in some new ears. Recommended for Deep Soul fans.
Pinetop Perkins "Born In The Honey" DVD/"On The 88's Live In Chicago" CD (Vizztone)
*** How could you go wrong with a 60 minute DVD documentary on the 93-year old Blues legend with a bonus CD included? You can't when it's "Born In The Honey: The Pinetop Perkins Story". Friends and peers like Ike Turner, Taj Mahal, Bobby Rush, etc. help narrate this journey from the Honey Island Plantation in Belzoni, Mississippi through his 1983 "breakthrough" up to his present day doings. A few tidbits include Turner admitting Perkins taught him how to play, Perkins once playing a prank on a bandmate by letting him flirt with a "woman" before finding out "she" was a transvestite (as told by Rush), plus, most importantly, his trials as a black man in the pre-Civil Rights South and more. Sure, Ken Burns or Martin Scorcese could've done a better job (with their big budgets) but it's a fascinating life that of Perkins.
As a special bonus a disc entitled "Pinetop Perkins On The 88's: Live In Chicago" is included. The gig was recorded in 2002 with backing by Willie "Big Eyes" Smith, Bob Stroger and "Little" Frank Krokowski. It's a laidback set, likely a typical show by the legend with originals like "Down In Mississippi", "Ida B" & "Grinder Man Blues" and a few hoary covers (such as "Kansas City"). There's also a previously unreleased studio track, "Better Quit Her Than Hit Her". Good sound quality. A proper place to get introduced to Perkins.
Maria Muldaur "Naughty, Bawdy & Blues" (Stony Plain)
**** Hot on the heels of Maria Muldaur's mighty fine Bob Dylan album ("Heart Of Mine: Love Songs Of Bob Dylan"), comes another project with a theme- her third tribute project in a row. (The first was the terrific Memphis Minnie salute "Sweet Lovin' Ol Soul"). On the new Stony Plain release "Naughty, Bawdy & Blue" she looks way back. Muldaur's special pipes can swing from sass, class to songs about ass with ease and she lends them to a 12-song cache of 1920s songs once recorded by the likes of Sippie Wallace, Victoria Spivey, Ma Rainey, Bessie Smith , Mamie Smith, Ethel Waters, Sara Martin and Alberta Hunter.
Those were Jazzy, Dixie-fied Blues arrangements and this record re-creates that era with the aid of superior equipment. I'll admit I've found pre-1940s music easy to admire historically but hard to tolerate sonically due to the "small", virtually bottomless sound of the recordings. Therefore, albums like this are a pleasure. Sure I'd love it if Sippie was resurrected and sang "Separation Blues" herself but I find no fault and plenty of delight in the duet version here between Muldaur and Bonnie Raiit. And guess what? Muldaur and Raitt shared the stage with Wallace in the 70s and 80s prior to the legend's demise in 1986.
As if she needed recommendation Victoria Spivey herself said of Muldaur in 1964 "I found nothing but success for this little lady". Spivey was not only a legendary singer but a prophet. "N, B & B" is a success indeed. The backing by James Dapogny's Chicago Jazz Band is superb.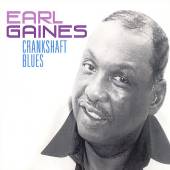 Earl Gaines "Crankshaft Blues" (SPV)
*** The black and white photo of Earl Gaines on "Crankshaft Blues" had me thinking this was simply a re-issue of some early recordings but I'm pleased to find it's rather a collection of unreleased and rare cuts recorded during his mid-90s comeback. Gaines was one of several Excello Records giants producer Fred James brought back from retirement (also Al Garner, Roscoe Shelton, Clifford Curry). Prior to his acclaimed 1995 Appaloosa CD "I Believe In Your Love" Gaines had released only one record between 1978-1995 during which he survived as a cross-country trucker. The album in question, 1989's "House Party", barely made a blip on the radar. Then in the early 90s James asked Gaines to be part of "Excello Legends" revue at the Blues Estafette festival in Holland and this ignited a true comeback.
"Crankshaft"'s 12 tracks are made up of four unreleased tracks from those '95 Appaloosa sessions ("Don't Take My Kindness For Weakness", "Where Have You Been So Long", "Good News Real Bad" & "Doctor Lady"); five tracks from the out-of-print albums "Tennessee R N B" and "Excello Legends Live" credited to the Excello Legends ("You Don't Know But I Do", "I Believe In Your Love", "Farther Up The Road", "Hey Hey I Love You" & "It's Love Baby (24 Hours A Day)" and a duet with Roscue Shelton ("Someday Things Are Gonna Change") from "Let's Work Together". Thus, like Shelton's similar "Save Me" (also released this year on SPV), this disc ranks as a surprisingly strong "new" album.
The Mannish Boys "Big Plans" (Delta Groove Prod.)
****1/2 The old cliché "too many cooks spoil the stew" may be often true but that's not the case with The Mannish Boys who are a revolving, expanding aggregation of some of the top Blues players of West Coast Blues. Eight different gentlemen take their turn at the mic on these fifteen cuts but it feels as if it was all recorded in one heckuva session. "Big Plans" is the second studio set from what is essentially the Delta Groove Productions house band with aces like Kirk "Eli" Fletcher, Finis Tasby, Kid Ramos, Leon Blue, Richard Innes, Frank "Paris Slim" Goldwasser and Tom Leavey making up the core. Tasby sings lead on five, including the Texas pounder "Border Town Blues", Chicago classic "She's A Good 'Un" and "I Get So Worried". On the latter guest "Boys" Rob Rio (piano), Jeff Thurmes (bass) and David "Woody" Woodford (sax) assist.
Speaking of guests on this testosterone fest the great Jody Williams showed up to sang "Groan My Blues Away" and "Young & Tender". Bobby Jones leaps out of obscurity (was once the featured vocalist with the late 50s group The Aces) for "Mary Jane" and the Howlin' Wolf number "California Blues". Former Mighty Flyer Rick Holmstrom picks on four tracks. Mitch Kashmar blows harp on two. I could go on but shan't. Call this "the All Star Game of the Blues". It's not easy picking a highlight as the majority of these cuts are flawless in production and execution. A few cuts leap out: Goldwasser's roadhouse boogie "I Can't Stay Here", the aforementioned "Young & Tender" (written by Randy Chortkoff), Tasby's "Walkin' Down Fillmore". Smashzilla. Nobody does it better these days!
---
RETURN TO 2007 Album Reviews HERE
(C) 2018. All written material found on this website is the property of Blues Critic and may only be used with permission and full accreditation (either "Blues Critic" or "Dylann DeAnna of Blues Critic") and link to this website.