**ARCHIVED 2007 WRITINGS**

MARCH 2007 ALBUM REVIEWS

RETURN TO 2007 Album Reviews HERE

BLUES CRITIC'S

Southern Soul Blog

A page for writings. Commentary, news and reviews.

Southern Soul, Rhythm & Blues News And Reviews

The Blues Critic is back! Well, sort of. Many of you may remember that this website began as an album reviews website of new and classic Southern Soul/R&B/Blues albums. We have decided to get back into the opinions game. It's just that...opinion. We actually question the usefulness of reviews so we are just doing it for entertainment purposes. People like to read reviews. Simple as that. We aren't accepting submissions for review. Keep in mind there is no objective way to judge music. You either like it or don't.

In regards to reviews, we will use this grading system:

***** = Excellent. Best Of The Genre
**** = Very Good. Just Shy Of Great
*** = Good. A Solid Effort Though Not Extraordinary
** = Has It's Moments. Mediocre Over All
* = Poor. Not Recommended.

(C) 2018. All written material found on this website is the property of Blues Critic and may only be used with permission and full accreditation (either "Blues Critic" or "Dylann DeAnna of Blues Critic") and link to this website.
---
Listed In Alphabetical Order

Koko Taylor "Old School" (Alligator)
Gerome Durham "Gerome Durham" (Self)
You can't rush the "Queen" as this new studio disc comes seven (!) years after her 2000 disc "Royal Blue" (Mostly due to emergency surgery Koko Taylor underwent in November 2003 for gastrointestinal bleeding). Her rough, slightly weathered growl of a voice remains intact on "Old School" (****). This is no half-baked, mainstream-pleading "duets"-type disc aged superstars do lately, but instead a plain ole gritty set of Chicago Blues. The songs reek of Willie Dixon just like back in her famed Chess days- and not just the two Dixon covers ("Young Fashioned Ways", "Don't Go No Further"). The self-penned "Piece Of Man", "Find Me A Mule" and Memphis Minnie's "Black Rat" are rock solid foot stompers properly produced by guitarist Criss Johnson and Alligator prez Bruce Iglauer. This is followed by one of my favorite slow Blues songs, "Money Is The Name Of The Game", an under-appreciated Buster Benton gem. Taylor's take is good but doesn't eclipse Benton's wrenching delivery in my mind.
Taylor's in full tough-talkin' (ego castrating) gal mode on this record such as on "You Ain't Worth A Good Woman" with lyrics like "You ain't worth a good woman 'cuz you ain't nothing but a man!". Ouch. She admonishes "Better Watch Your Step" because she's "tired of being your puppet/trash bag on the ground...you better watch your step baby/something bad may happen to you!". She hasn't mellowed one bit!
Fortunately, the Alligator team doesn't bury these tracks in their usual over-the-top Blues guitar bluster but let's Koko use her legendary instrument and attitude to achieve the same effect. Yes, the "Queen" is back with a disc that ranks with her best latter day albums.
Gerome Durham plays some laidback Southern Soul/Blues on "Gerome Durham" (**1/2), produced by Johnny Rawls. Durham used to own a club that booked Rawls during the latter's many Southern jaunts. According to Rawls Durham told him: "Johnny, when I retire off my job, I want you to record me and book me.". Mr. Rawls granted that request by producing Durham's likable 2004 debut "Stepping Out". Rawls contributed songs to that and the current project, including the catchy "Put That Thing On Me".
Vocally, Durham is nearly a dead ringer for Chick Willis (albeit mellower), and that's especially true on the Soulful "Long Way Around", a sparse, easygoing number with noodlin' guitar, tapping drums and synths. Destini Rawls (Johnny's daughter) contributes some sweet backup vocals on the smooth "We Are Going To Stay Together" and the bumper "Going Back". The strike against the record is the overall sameness of the songs- nearly identical melodies- and the backing, which wears thin and momontomous by track ten. I still recommend "Gerome Durham" for fans of Willis and Rawls. Even better is his first disc, "Steppin' Out" (***).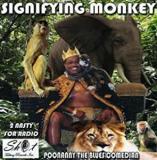 Donnie Ray "Smooth Operator" (Ecko)
Jesse James "It's Not So Bad After All" (Gunsmoke)
Johnnie Taylor "Live At The Summit Club" (Stax)
Poonanny the Blues Comedian "Signifying Monkey" (Shot Talking)
Ecko Records has now been in operation for a dozen years and still uses that same radio n' club-friendly production sound- a mix of live and synthesized instruments that irks the purists but is embraced by fans of the unfairly-maligned "Southern Soul" genre. Donnie Ray had perhaps the best release in 2006 for the label ("Don't Stop My Party"), which had an off year overall in terms of quality. It's 2007 and "Smooth Operator" (***) is a good start- a satisfyin' set of Ray originals and new material from the Ecko writing squad (John Ward, Morris J, John Cummings, etc). Two of Ray's early hits ("Hip Slide" & "Letter To My Baby") appear in so-called "Part 2" incarnations- perhaps superfluous for fans who have the originals...but these new takes are superior and you still get ten more more tracks (twelve tracks is rare for the label). The likely first single is the bumpin' title track, a duet with O.B. Buchana. Not an outstanding track but catchy enough to chart. Other notables include "Booty Hunt", "Too Many Irons In The Fire" (very similar to a Clay Hammond song of the same name) and the sweet ballad "Play It Off".
Jesse James' "I Can Do Bad By Myself" is still a stone classic to this very day. It's been covered by the likes of Joyce Lawson, Poonanny, Pat Brown and other Soul/Blues steadies (plus Artie White did a song called "I Did Alright By Myself" by Bob Johnson & Sam Mosley that steals the melody). Unfortunately James hasn't had a major hit since. That could change with the clever and very similar title track to the uneven "It's Not So Bad After All" (**1/2). James sings "It's not so bad after all 'cuz I can do bad myself/I just needn't some help that's all!". If you recall he said he didn't need no help 'cuz he could do bad all by himself before. The Soul/Blues track is a tad misleading overall as the majority of the record follows the same Urban Adult Contemporary and Pop path he was on in the 90s. AC ballads like "You're All In My Dreams", Bobby Patterson's "I'd Rather Eat Soup With You Than Steak With Somebody Else", "Let Me Be Your Pacifier", "I'm Not Going Nowhere" dominate instead of funkier material like "You Got To Pay (If You Want To Play)". Sweet and Soulful stuff but a little more "Southern Soul" would've been nice. There's a sad footnote to this release. James' son Sean James McClelland aka "Fuzz" was murdered during the recording of this project. As a tribute a Tupac-like rap song by Fuzz is included on the LP ("High Speed In The Ambulance").
Seemingly out of the blue comes a new release on the late Johnnie Taylor. "Live At The Summit Club" (****) has mostly sat in the Stax Records vaults for 35 years prior. Edited versions of "Jody's Got Your Girls And Gone", "Steal Away" (second version) and "Stop Doggin' Me" appeared on Taylor's "Little Bluebird" release, which was an odds and ends compilation of outtakes and rarities. The full versions with new mixes are featured on this disc (with excellent mastered sound). Recorded during JT's heyday (1972) the legend- after an introduction by Rufus Thomas- sizzles on a set of then current hits like "Take Care Of Your Homework", "Who's Making Love" & "Jody". Even better is his deep Blues wailing on "Little Bluebird" (the first version) and the nearly-ten minute "Hello Sundown". These performances easily prove his status as one of the greatest Soul/Blues singers. Essential for JT fans.
Joe Poonanny "the Blues Comedian" is called the "lyingist man in show business! Talking s**t and swallowing spit" by the announcer and this 19 track collection of funky R & B songs and jokes is his title defense. The ribald "Signifying Monkey" (***) is one of those rare projects that can get away with dialogue inbetween the songs 'cuz Poonanny is 100% character. He had a successful six album run for Malaco's Waldoxy label but now he's on his own and more unbounded than ever. First you get the safe two-stepper "Mississippi Shuffle" before he let's the smack fly. The funky "Lap Dance" is next before a couple of jokes including "To Understanding A Woman" that'll ring true for all y'all. He then answers Theodis on "Skin A Cat" offering his take on the "how to please a woman" dilemma- one that Marvin Sease would endorse. Even nastier is "She's Too Young For You" and "Nymphomaniac" and on and on. Only Poonanny could make an album like this but be warned: You may have to listen to it with headphones just like you did with your Richard Pryor albums back in the day!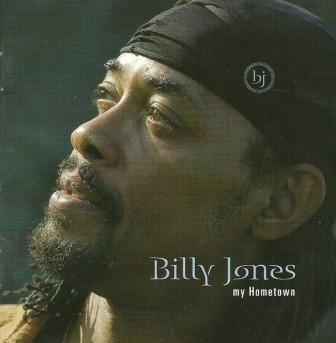 Ken Tucker "Looking For A Brighter Day" (Jomar)
Billy Jones "My Hometown" (Black & Tan)
Jimmy Burns "Live At B.L.U.E.S." (Delmark)
There's some big crunchy Blues/Rock coming out of Indiana these days in the form of Ken Tucker. I can't imagine a more auspicious beginning to a record than the mercilessly catchy title cut on "Looking For A Brighter Day" (****). A driving guitar riff and weaving verses crank this number up for one big hook- the kind of refrain you sing yourself after one listen. Fortunately the power-punk/rock attitude and snarling vocals disguises the fact it's a really pure pop/rock song. Not to mention the Duane Allman-like guitar solo unleashed by Mr. Tucker. I smell a hit. "Why Do You Hurt Me?" is another great Southern rocker that recalls the Georgia Satellites. Overall, though, this is a Blues record with a spiritual underbelly (Biblical references pepper Blues cuts like "The King is Coming" & "Lord You're All I Need"). While I tend to lean toward the Soul side of the Blues I gotta admit I really dug the variety found on this disc from the Bo Diddley-beating "Guitar Man", the steamrollin' "Walkin' Cane" to the soaring slow Blues of "Tin Cup Blues". On the latter Tucker flexes his guitar chops. Speaking of guitar prowess fans of Steve Ray Vaughan will appreciate the Texas-fried pounder "The Sun Is Always Shining". I had to check the credits to see if Double Trouble played on this cut. They didn't but these folks are tight. Tucker and bassist Tim Bushong collaborated on the twelve originals here and "Brighter Day" has that rarified feel of a lifetime of blood, sweat and tears leading up to a break in this business (a record deal) and that can only achieved if you've lived it. Good luck Ken.
Last year's CD, "Tha Bluez", by Billy Jones was one of the best of that year which makes the disappointing "My Hometown" (**1/2) so puzzling. His gift for groove and melody was superb on the former platter but is sorely missing this time out. Opening with the melodically indolent but lyrically-inspired Contemporary R&B of "Here With You" Jones seems intent on adding even more genres to his repertoire that already includes Blues, Funk, true R & B, Pop & Southern Soul. It's a first person rumination about "growing up in the ghetto" that packs a poignant wallop. It's a good start. The musically similar, yet slighter, "Right Now" crops up a track or two later. Before such we get the generic rockabilly-like "Pull My 44" whose trigger never seems to get tripped. The tone changes on tack 4 with the heavy-hitting "Crystal" featuring an arena rock guitar riff and lyrics pleading with crystal methamphetamine to "let me be". Crystal meth is mentioned again on the socially-aware "My Hometown", a funkysmooth piece spiced with Spanish guitar licks. Jones laments over folks "doing the O.G. thing" and that "Every house in this ghetto town is burned down from cooking crystal methamphetamine". Unfortunately these two bright spots are collected with tedious half-written clunkers like "You Upset My Soul", "Never Let You Go" & "Blues Come Callin'". The latter is a prime example of why this record fails- it's basically an idea, a riff, a groove, that's missing a bona fide song with a memorable refrain, verse or outstanding solo or two. A rush job? The message is deep and heartfelt but the music doesn't deliver...
Delmark Records knows how to do live albums right. As they've done on other artists recently- on Jimmy Burns they're releasing both a CD and a DVD of "Live At B.L.U.E.S."(***1/2). It's the first music to come from Burns since his masterful 2003 release "Back To The Delta". Recorded August 13, 2006 at B.L.U.E.S.' annual summer backyard BBG and Blues show Burns and band cook through 10 songs extracted from his three Delmark LPs plus a choice cover or three. Possessing a beefy, soulful voice similar to luminary Robert Cray , Burns is as commanding on stage as he is behind the glass. His Blues melds Chicago and Delta styles or sweaty Funk n' sweet Soul R & B.
From his National Association Of Independent Record Distributors Blues CD of 1998 "Leaving Here Walking" he delivers the title cut, "Miss Annie Lou" & "Better Know What You're Doing". All keepers. From his even better "Night Time Again" LP he lays down "No Consideration" then a couple for "Delta". Not quite a "best of" but a proper stopgap piece until his next full length. Jesse Fortune guests on the mic for "Three O' Clock Blues". By the way, the DVD has two bonus cuts, an audio interview/commentary special feature!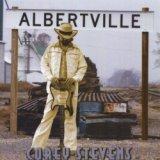 Watermelon Slim & The Workers "The Wheel Man" (Northern Blues)
Gina Sicilia "Allow Me To Confess" (Swingtown)
Thorbjorn Risager "From The Heart" (Gateway Music)
Tad Robinson "New Point Of View" (Severn)
Corey Stevens "Albertville" (Ruf)
How do you follow up a disc that was voted "Best Blues CD Of 2006"? Well, if you're Watermelon Slim & The Workers you do so with an album that's arguably superior. "The Wheel Man" (****1/2) is 14 songs deep of rusty, rollickin' & sawmill hollerin' Blues. Plus, the equally crusty Magic Slim guests on the title track (and first single), a chopping, slide guitar Blues with the two Slims trading verses. One of 10 originals by Watermelon (William Homans). CCR fans will enjoy the Swampy "Black Water", again featuring some cold blue slide and great skins by Michael Newberry. As a singer Slim seems to improve on each release and supplies proof on the sparse "Jimmy Bell", a foot-stompin' harmonica n' vocal number about a high rollin' preacher. The obscure track is credited to Cat-Iron in the 1958 Folkways catalogue as an example of "old-time Negro songs and guitar style". Well, Slim uses his mouth harp instead but it's to his credit the performance could pass for a 1958 recording (albeit with extraordinary fidelity). Same goes for the a cappella "Sawmill Holler". Another strong vocal graces the slow Blues "Newspaper Reporter" featuring guest David Maxwell's piano digits. Slim's band "The Workers" (Newbury, Ronnie McMullen, Cliff Belcher, Ike Lamb) are indomitable on the houserockers "Drinking & Driving", "Rattlesnake", "Fast Eddie" & "Truck Driving Mama". Watermelon Slim & The Workers are defending champions and it'll take quite a prodigious puncher to knock them off their perch.
I'll admit I was skeptical and suspicious of a 21-year singer from Philly doing retro-50s & 60s-style Blues- one who looks like the privileged, off-limits daughter of a mobster. Well, if I let that cloud my judgment I'd be a schmuck (and my mother thinks I'm cool) and besides little Gina Sicilia has a big voice, the right attitude and capable cohorts on the 11-track "Allow Me To Confess" (***). Produced by Dave Gross Sicilia covers Big Maybelle ("That's A Pretty Good Love"), Ester Phillips ("Try Me") & Etta James ('Pushover") admirably but more interesting are her own (eight) compositions. Her control, restraint and phrasing on "You Set My Heart On Fire" and "There Lies A Better Day" is undeniably savvy and Soulful. Very convincing indeed. See, thankfully missing from this record is that pimply angst and bombast so common with young Blues upstarts whether at the mic or with axe. They're just too eager to show off their skills and I don't care for Star Search, American Idol or whatever they call it now. Conversely, Sicilia appears just as concerned about showing off her songs as her siren of a voice. Though her songs consist of the usual evocations over relationships the Cab Calloway-inspired "One Of Many" tells the tale of a runaway girl from a dysfunctional home that turns to hookin' while the title track is an admittedly personal piece describing a once self-destructive woman who's battled her way to happiness. Compare that to the overwrought bleating of Fiona Apple to see Sicilia's full grown and focused. I didn't want to like this record for all the wrong reasons. Sicilia may only be 21 but in Blues years that equals....
Sometimes a singer's voice just stands out and forces you to listen Take one part Ray Charles, one part Bob Seger and one part Joe Cocker and you may have the vocal instrument of Denmark's Thorbjorn Risager. His "From The Heart" (****) is as auspicious a debut as one could hope for. Actually the band did drop a 2005 live CD but this record is ripe for international applause.
A crunchy guitar riff introduces "Love Turned Cold", a John Lennon-esque rocker, with Risager bellowing from the back of his throat plus a crisp production by Billy Cross. It's one of three surefire hits on the record. Track three is the smoldering midtempo Soul/Blues "Burning Up" augmented by Kasper Wagner's sax and Andreas Biilmann's trumpet and a catchy guitar hook while track 6 "Heart Of The Night" is a stunning Soul ballad- the kind Ray Charles Used to deliver. Fantastic. All three were written by Risager in addition to the Blues shuffle "You Can Have It Your Way", the slow blues "Ain't Gonna Turn My Back On You" and a few others. The band lays down a couple cover tunes for good measure including the classic jump blues "Roll 'Em Pete" (piano by Emil Balsgaard) and Don Nix' "Same Old Blues". Ten tracks without a dud in the bunch, "From The Heart" is sizzling with Soul.
Tad Robinson is simply one of the best singers in the business. An aching blue-eyed Soul tenor much too strong for generic 12-bar Blues fare (though he does such extremely well) and his latest "New Point Of View" (****) is yet another perfectly produced and arranged Soul/Blues disc from Severn Records. The label also boasts Lou Pride & Darrell Nulisch. Robinson's last opus, "Did You Ever Wonder?", was our pick for Best Blues CD of 2004 and this new one is a delicious followup. With heavy support from Pride (who co-wrote three cuts and is thanked by Robinson in the liners for "inspiration, ideas, encouragement, lyrics and optimism"), the disc marinates in heavy bass, horns and B-3 glory. Key cuts include the opener, "Long Way Home", with it's rumbling bottom, circa 70s strings and sweet horns & the winding slow Blues "He's Movin' In (To Her Life)" with Robinson pushing his elastic voice to his highest register- sounding quite a bit like W.C. Clark- again a brilliantly arranged and conducted piece by David Earl, Steve Gomes, Willie Henderson & Robinson. These are two of nine originals, each with one or multiple co-writers. Robinson says he brought sketches and lyrics by John Bean and he and the band (Alex Schultz, Kevin Anker, Steve Gomes, Robb Stupka) worked up most of the pieces in the studio. "Broken-Hearted Man" is a striking straight-up Blues that gives Schultze a chance to cut and "Love Is Everything" a gorgeous Soul ballad Robinson just devours. The record's not perfect: Swell but superfluous covers of "Ain't That Loving You (For More Than Reasons Than One)" and "Up And Down World" are sequenced too soon on a record with such great originals in my opinion. Plus, a few tracks are rhythmic yet melodically thin ("More Good Than Bad", "Two Of A Kind Blues", "You Get To Keep The Love"), which was also my only gripe against the latest Pride album, but the sound of this record is so sublime I'm nitpicking. This is the stuff!
There's inspiration and there's emulation depending on which tribute or covers project you have and Corey Stevens' mighty fine "Albertville" (***) has just the right balance of both to stand on it's own two feet. First smart move was refraining from doing all ubiquitous King covers (there's no "I'll Play The Blues For You", "Born Under A Bad Sign" for example) and picking liberally from the man's vast career. He does "That's What The Blues is All About", "Breaking Up Somebody's Home", "I Get Evil", etc but also the funky "A Real Good Sign", which was extracted from Albert's career nadir "Albert". Methinks Stevens does it better than King! Yes, I said that. Sure, the production is better (no disco) but even Stevens' (no pun intended) vocal (he also has that pinched voice) is tighter than the big man's on this version. As per fretwork Stevens doesn't completely copy King's licks but you can definitely hear the influence. A couple more obscure choices include "Nice To Be Nice" from King's "The Pinch" LP and the piledriving re-arrangement of Elvis Presley's "Blue Suede Shoes" from (Albert) King's "Blues For Elvis: King Does The King's Things". Again, Stevens lays down admirable versions. As if to prove he feels his Albert King there's a a terrific original ("Another Pretty Voice") that is truly King-like. Much better than it should be and Albert King is perhaps my favorite bluesman.
---
RETURN TO 2007 Album Reviews HERE
(C) 2018. All written material found on this website is the property of Blues Critic and may only be used with permission and full accreditation (either "Blues Critic" or "Dylann DeAnna of Blues Critic") and link to this website.