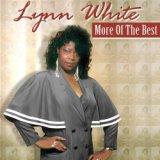 Lynn White "More Of The Best"
In Stock
1. Three People (Sleeping in My Bed)
2. Good Man, A
3. If I Could Open My Heart
4. Draw the Line
5. I Don't Know Why
6. Everybody Is Somebody's Baby
7. May the Best Man Win - (live)
8. So Good to Be Bad
9. Power of Love
10. Let the Funk Flow
11. Something Else Is Going Down
12. Show Me (How to Love You)
Blues Works
14.99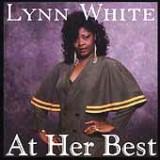 Lynn White "At Her Best"
In Stock
1. Slow & Easy / Take Me To The Mountain Top (featuring Willie Clayton)
2. You Left Your Homework Undone
3. Home Girl
4. Lonely Woman on the Loose
5. Back in the Streets Again
6. My Sex Machine
7. Cheatin in the Next Room
8. Losing Battle, A
9. In the Wrong
10. May the Best Man Win - (featuring J. Blackfoot)
11. I Didn't Make My Move to Soon
12. Your Time to Cry
13. Blues in My Bedroom
Blues Works
12.99