**ARCHIVED 2007 WRITINGS**

FEBRUARY 2007 ALBUM REVIEWS

RETURN TO 2007 Album Reviews HERE

BLUES CRITIC'S

Southern Soul Blog

A page for writings. Commentary, news and reviews.

Southern Soul, Rhythm & Blues News And Reviews

The Blues Critic is back! Well, sort of. Many of you may remember that this website began as an album reviews website of new and classic Southern Soul/R&B/Blues albums. We have decided to get back into the opinions game. It's just that...opinion. We actually question the usefulness of reviews so we are just doing it for entertainment purposes. People like to read reviews. Simple as that. We aren't accepting submissions for review. Keep in mind there is no objective way to judge music. You either like it or don't.

In regards to reviews, we will use this grading system:

***** = Excellent. Best Of The Genre
**** = Very Good. Just Shy Of Great
*** = Good. A Solid Effort Though Not Extraordinary
** = Has It's Moments. Mediocre Over All
* = Poor. Not Recommended.

(C) 2018. All written material found on this website is the property of Blues Critic and may only be used with permission and full accreditation (either "Blues Critic" or "Dylann DeAnna of Blues Critic") and link to this website.
---
Listed In Alphabetical Order





L.J. Echols "Well Runs Dry" (Baby Boy)
The Love Doctor "Stupid" (Hep Me)
Various Artists "3rd Family Of Southern Soul: The Blues Side" (Hep Me)
Steve Perry "It's Okay" (Bluesland)
Bigg Joe "I Like Bigg Girls" (Baby Boy)
Various Artists "Classic Detroit Style R & B Blues Gospel Jazz & Funk" (Soul Sounds/My Town)
"Well Runs Dry" (***1/2) by L.J. Echols has a higher percentage of strong songs than the majority of modern Southern Soul/R & B discs I've heard lately. Upbeat shuffle bumpers like "Girl U Look So Good", "Thank You Mama", "Give It All You Got" & the title track, melodic slowies like "Hold On", "One Reason" & the Hurricane Katrina tribute "Doing Fine", plus a fine stepper ("Lady In Black") all given a high caliber machine production. Not a dud among these nine tracks that would've garnered an even higher rating if sung by a more dynamic singer. Echols has a pleasant yet thin voice that gets the job done but I can't help imagining what an Omar Cunningham or Willie Clayton could've done with this material. That's not a diss, this is a very good "party blues/Southern Soul" outing.
The Love Doctor "Stupid" (*1/2) When I got the new CD by The Love Doctor I thought it was a promo copy (or worse, a bootleg). No artwork, minimal credits and even the inlays were made of obviously cheap paper. That first issue was actually the first pressing of the album and it was titled "When The N.O.L.A Saints Go Marching In". The main cut, in two parts, is nothing more than the classic "When the Saints Go Marching" with the words "New Orleans" tacked in front of "Saints" in half-baked tribute to the NFL playoff contenders. The album was then repackaged with two versions of a new song ("Stupid") tacked on. Oddly, it's one of the least effective tracks. Not that there's much competition. "You Got To Know How To Love Your Woman" is another blanch copy of "Slow Roll It". The prophetically-titled "It's Another Southern Soul Song" has a sweet refrain but the verses are embarrassingly weak. Etcetera. Etcetera. The bumper "My Way Or No Way" had my toes tapping I'll admit. Being that he was the key ingredient on the Love Doctor's best records ("Let's Have Some Fun") I'm not surprised Mark Safford's sultry slow jam "Why You Lied To Me" is the best thing here. "Love Me Now" is a bona fide good song (credited to "unknown". They shoulda hired this mysterious writer for the rest of the album) but the Doctor's over-the-top warble just kills it. Adding insult to injury the disc is filled out with repeats from past Hep Me releases ("You Said It, No I Didn't (Lies)" & "There's No One Like Mama").
Hep Me Records' "3rd Family Of Southern Soul: The Blues Side" (***) is a most welcome collection of hard to find and more recent Blues & Soul cuts released on the long running label started by Senator Jones. The 16-song set covers nearly two decades with recent outings by Sorrento Ussery ("Party To The Break Of Dawn"), Tonya Youngblood ("Give Credit Where Credit Is Due"), Love Doctor ("Part Time Love") stretching back to excellent sides by Sweet Miss Coffey ("Pistol, Knife And Razor Too"), George Jackson ("Struggling Lady", "I Want That Love Back"), Cadillac George Harris ("That's Alright"), "Big Daddy" Robert Robinson ("Just A Dream"), Eddie Raspberry ("What's The Matter With The Blues"). As you likely guessed from the title this is the third and best in a series compiled by Jones.
Ladies love Steve Perry is back with another irresistible slow jam sure to connect with the Chtilin Circuit. With an especially impassioned vocal Perry eschews materialism because he's got love on the title cut to "It's Okay" (***1/2). "I know you don't have a lot of things...a Mercedes...an Escalade...like the Joneses but that's okay...but as long as you're here with me I don't care what the people say." The truly romantic cut builds to some fine Soul wailing by the climax- perhaps the best sangin' of his career. Elsewhere he serves up his usual organ-based booty bumpers ("What Are You Talking About?", "My Life", "My Love Is The Bomb", "Pop It Baby") but he really excels on the slow to midpaced numbers. "Swang" is a head-n-shoulder roller celebrating the weekend. It's just got that hold your drink up and glide your hips vibe ala "Ignition (Remix)" by R. Kelly. "Women Are Tired" empathizes with those mistreated ladies, "Thank You Mama" gives it up for ma dear while "Somebody Here Is Lonely Too" slow burns onto the disc's end. Fans will be quite pleased and again the title cut is exceptional.
Although cliché-ridden the title track to Bigg Joe's "I Like Bigg Girls" (***) is monsterously catchy. It's a gimmicky piece of fluff that could potentially hide the fact Bigg Joe is an excellent singer. Being dubbed the "Luther Vandross of Southern Soul", Joe's blessed with a smoky urban voice that can chew up the slower jams ala Luther and there's plenty here. "Brand New You, Same Old Me" & "Never Give Up On Love" are two knockouts- pure cream for the ears with excellent production. In fact there's high quality sound throughout (with real horns!). Joe plays the saxophone himself and a Grover Washington Jr. influence can be heard on "Southern Soul Music". An artist to watch but too bad his moniker and first single are so generic because this cat is better than that. Hopefully he won't be marginalized as another insignificant player in the unfairly maligned genre.
Though my overall rating isn't exactly a rave I definitely recommend "Classic Detroit Style R & B Blues Jazz Gospel & Funk" (**1/2), a various artists compilation from songwriter Timothy King. Motor City man King composed all the tracks and had mucho lotsa help from some talented friends. First and foremost is the potent shuffle bumper by Bluestown featuring Tee Turner called "If You Want It (Here It Is)". Turner unleashes an impassioned throaty vocal that would make Wilson Pickett sweat. This cut alone warrants purchase of this CD. Other notables include tracks featuring former The 8th Day vocalist Melvin Davis ("Over The Hills, Through The Woods, Just Beyond The Oak Tree"), ex-Contour singer Charles Davis (three cuts including the Gospel Pop "Born Again"), former Raydio & Ray Parker Jr. singer Arnell Carmichael ("Can't Help But Say I'm Sorry"), Jazzshop w/ Carl Robinson (the breezy "Homeward Bound), etc.. As the title suggest the music runs the gamut and though the production quality fluctuates this project merits your attention.

Travis "Moonchild" Haddix "Mean Ole Yesterday" (Wann Sonn)
Chris Lange "Rusty Strings" & "Back Door To Your Soul" (Backdoor Records)
Phillip Walker "Going Back Home" (Delta Groove Prod.)
Roy Roberts & Friends "Blues & Soul Review Vol. 1" (RockHouse)
Either Travis "Moonchild" Haddix is the Rodney Dangerfield ("I get no respect") of the Blues or our hero just doesn't care about the mainstream circuit. The year is 2007 and Haddix has independently released another strong set of Chicago-styled Blues and R & B that's worthy of wide consumption. Unlike his usual all original sets "Mean Ole Yesterday" (***1/2) splits the hoof with 4 covers and six new cuts.
A relatively poor mix lessens the opener, "Never Make A Move Too Soon", with the vocals somewhat buried, but that's the only misstep here. Covers of "Rock House" & "Big Leg Woman" sizzle with grit and Haddix' band hits a mighty Soul groove on "Turn Back The Hands Of Time". David Ruffin on saxophone, Jeff Hager on trumpet, Greg Nicholson on bass, Gil Zachery on keys and drummer Jeremy Sullivan have been with Cleveland's own Haddix for years and seem to get tighter with each release. In the past Wann Sonn Records releases have lacked bottom but the rhythm section is equalized just fine on this album. Of the the additions to Haddix' canon comes the funky "Dick For Dinner" with prankster lyrics like "I'm having Dick for dinner/That's what my woman says to me/"While I'm having Dick for dinner I don't want your company"...I got a message from my baby it sounded awful crazy sounded awful mean/She said "I'm having male company"/I got bent out of sort!/"His real name is Richard/We call him Dick for short"". Phew. What a relief. Both the title cut and "Open Book" are smoky up-from-the-bottom slow Blues burners with Haddix squeezing blood out his Gibson while the funny "Sugar In My Tank" continues his penchant for self-deprecating humor. "I was wearing my bell bottom pants/My wingtip shoes/Guitar in my hand/Playing the Hell out the Blues/A woman walked up to the stage and whispered something to the band/She said: "I don't know about you but something wrong with that man...he's got a peach in his pocket and got some sugar in his tank!". Naw Travis, the Creator threw a match in your tank my brutha!
Younger folks may be familiar with Chris Lange for his great Soul & Blues website but the guitar picker's been an accomplished musician for four-plus decades. The delightful "Rusty Strings" (***) collects tracks Lange recorded between 1961-1967 in his basement studio prior to his 1969 LP "Bluesy Mood" and while not performing with Champion Jack Dupree, who also sings on "Woodchopper Blues". An excellent guitarist Lange picks his way through Jump Blues ("Harmonica Rock"), John Lee Hooker-esque Boogie ("It's Boogie Time"), R & B ("Happy Harmonica"). Guitar and 60s-era Blues aficionados will get a kick out of this set. Also available is "Back Door To Your Soul" (***), which features a Soul/Blues/R & B set of instrumentals recorded in 1998. The yearning, almost ethereal "Spicy And Soulful" is one of many highlights. Being partial to vocalists I didn't expect to enjoy listening to instrumental Blues this much.
Place another feather in the hat of Delta Groove Productions for helping Phillip Walker make one of his best, most consistent records of his career. Backed by ubiquitous session aces like Rusty Zinn, Jeff Thurmes, Richard Innes & Al Blake Walker rolls through a 13-song set of choice covers and three originals by Delta Groove owner Randy Chortkoff on "Going Back Home" (***1/2). After spending the 80s and 90s with one foot in Texas Blues and the other in the R & B market (I never cared for Walker singing an O.V. Wright tune) Walker has gone home to vintage 50s/60s Blues- the period when he learned his stylings from the likes of Lighnin' Hopkins, Long John Hunter & Roscoe Gordon (with the latter he experienced his first sessions). Songs associated with Hopkins ("Don't Think "Cuz You're Pretty"), Lowell Fulson ("Mama Bring Your Clothes Back Home"), Ray Charles ("Blackjack") & Percy Mayfield ("Lying Woman") represent the era but the label's production aesthetic would make even a Marvin Sease tune sound like T-Bone Walker. "Home" is Walker's first disc (not counting the 1992 live effort for House Of Blues) in nearly a decade.
Some of the best Soul/Blues played by actual humans has been coming from Rock House Records for almost two decades now. The label has released acclaimed discs by Roy Roberts, Chick Willis, Eddie Floyd, Floyd Miles, Tommy Thomas and more and this showcase, "Blues And Soul Review Vol. 1" (****) is a solid sampler of these works. Although I gotta warn you- check your bank balance- because after listening to this collection you'll be hunting down the full records. Teeing off with a cut from Roberts' underappreciated "Sicily Moon" LP ("If You Can't Put It Out"), some of the highlights include "You Put That Dog Ahead Of Me" (Tommy Thomas), "Dutch Guy Playing The Blues" (Mark Van Mourik), "It's Good To Go" (Skeeter Brandon), "Three Old Blues Men" (Floyd Miles, Chick Willis & Roy Roberts), plus choice cuts from Priscilla Price, Maria Rolls and Johnny Rawls. Producer Roberts has given each song a heavy rhythmic bottom, real horns and plenty of Deep Soul (and Blues). A great way to get hip to Rock House Records.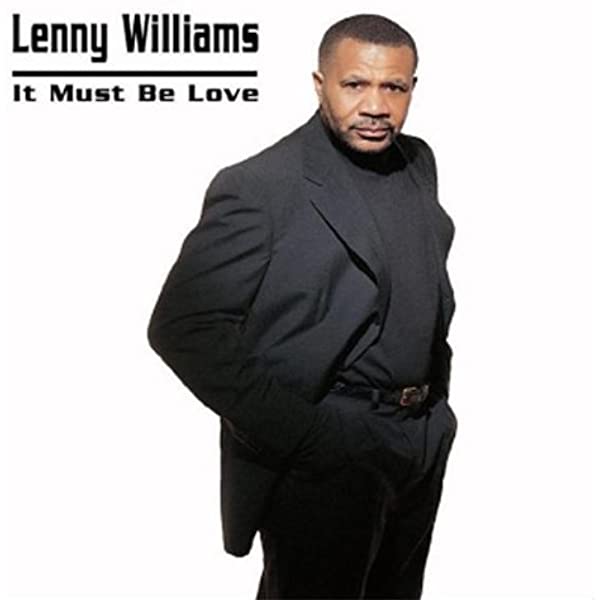 Lenny Williams "It Must Be Love" (Lentom)
Little Kim Stewart "Back Yard Party" (Hep Me)
Fred Bolton "I'm Gonna Git Mine" (Wilbe)
Linda Hopkins "The Living Legend LIVE!" (FreeHam)
As evidenced by his recent records Lenny Williams hasn't lost a step vocally. His "Can't Nobody Do Me Like You Do" spent an entire year on Southern Soul charts. As of writing he's currently riding high on the charts with his duet with J. Blackfoot... and there's several more contenders for chart action found on "It Must Be Love" (***), which was recently released on his own Lentom imprint. The first single, "Tuesday", hits that silky stride with a insistent piano hook. Even better are the two steamy slowies that follow. "It Must Be Love" rewards the listener with that classic Lenny yearn and "I Be Missing You" features a modern Contemporary R & B arrangement with rat-a-tat verses and call-and-response backups. Perhaps the only downside of "It Must Be Love" is that borrows a few tracks from his last record "My Way" (including "Can't Nobody Do Me") but this is a better collection overall. A definite makeout LP. Being the majority of the disc consists of his trademark slow jams with only songs only occasionally hitting midtempo ("Amen", "You're My Everything") it won't disturb your groove. Still lovin' Lenny.
Little Kim Stewart is a talented gal. She has a sweet voice and writes her own material. Unfortunately, she's given puny, generic machine production at her new "Back Yard Party" (**). Just listen to that toy (?) keyboard on the title cut and silly synths that stymie a catchy little Beach number. It's a demo plain and simple. Her vocal is strong on the melodic slowie "Mean The World To Me" but the backing sounds like it was playing in a different room. "It's Friday" coulda been a hit party jam but...you get the picture. Don't get me wrong- I'm aware some folks will still enjoy this. In fact many low budget CDs of this sort sell fairly well on the Chitlin' Circuit. But for many others it's waste of some good songs. The songs and singing get a "B" but the sound gets an "F". Frustrating. (Kim, I hope your contract is over so you can move on up to a better label).
William Bell's Wilbe Records has given us another great sounding R&B/Soul record. Elastic-voiced tenor Fred Bolton makes his presence known on the thumpin' first single "I'm Gonna Git Mine", an electro-funk glider guaranteed to fill the dance floor. The disc, also titled "I'm Gonna Git Mine" (***1/2), was produced by Bolton and Kennedy Atkinson with assistance from the great one, William Bell, himself. Radio friendly ear candy like "I Can't Lose (With The Stuff You Use)", "Must Be Jelly", "Baby It's You" should all be pulled as singles. On the slow jam tip Bolton will thrill the ladies with his passionate pleading on "I'll Never Forget The Love", "You Are My Desire" and the Bell duet "Everyday Will Be Like A Holiday". As if to leave no doubt he's a straight up singer Bolton lays down an impressive medley of classics on "A Change is Gonna Come (Medley)". Another winner from the Bell camp, which also boasts Jeff Floyd.
Though her discography is sporadic Linda Hopkins has been singing the Blues (and Jazz) for 50 years-plus without much chart action (her only hit being the Jackie Wilson duet "Shake A Hand" (R & B #21)). Definitely not due to a lack of talent as Tony Award winner Hopkins is a classy, savvy singer in the Bessie Smith vain. "The Living Legend Live!"(****) is a charming showcase recorded in front of an adoring audience 2 nights in May 2006 at Catalina Bar & Grill in California. Backed by Michael Konik & His Tasty Band (featuring great sax work by Kim Richmond), Hopkins runs through classics like "Let The Good Times Roll", "Stormy Monday", "Drown In My Own Tears", Z.Z. Hill's "Down Home Blues" & more and it's to her (and the great band's) credit these oft-covered nuggets still sound fresh. The re-arrangements of these cuts, such as the Jazzy strut put to "Down Home Blues", are revealing Another plus is the clear, full sound quality- not always a sure thing for a live recording. Hopkins is still in strong voice and is clearly having a heckuva time pleasing the crowd. Her monologue at the beginning of "Deep In The Night" is intimate and funny! It's her show, her birthday celebration and her prerogative. "Living Legend Live!" is a low key, low profile release on a small label but could rise to the mainstream/WC Handy folks if enough critics and fans get hip. Visit www.freehamrecords.com.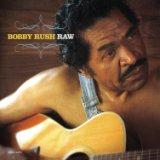 Bobby Rush "Raw" (Deep Rush)
Robert Peckman "Stirrin' Up Bees" (Bonedog)
Jimmy Adler "Absolutely The Blues Live At The Boneyard" (Boneyard)
Leon McNeal "What Goes Up Must Come Down" (Retta)
Because Bobby Rush is known as one of the hippest of funksters around the notion of an acoustic Blues record "unplugged"-style may not whet your appetite. But to ignore "Raw" (***) would be your loss as it's just as charming as any Bobby Rush LP. Afterall Bobby can't help but be cool with his delivery and attitude and on "Raw" he relies on such rather than fat booty basslines and synth. 10 of the 13 cuts are Rush originals (though derivative as usual. "What's Going On" is "Smokestack Lightning" with different lyrics for example) with Bobby stompin' his foot, playing acoustic guitar and blowing his chromatic and diatonic harp harmonicas. Proof that it's a success: Consider that one of the covers, "Boney Moroney", is a ridiculous piece of fluff but Bobby's take transforms it into good Delta Blues! Of the originals "Glad To Get You Back" jumps out thanks to slide guitar accompaniment by Shawn Kellerman. A little more fullness would've bettered some of the tracks (Kellerman also appears on "Knockin' At Your Door" & "I Got Three Problems") but perhaps that would belie keeping it real and "raw". A smart career move if you ask me and if you dig them early foot-stompin' John Lee Hooker records you'll really enjoy this.
Them folks at Bonedog Records have done it again with another Staxy Soul/Blues record- this time by Robert Peckman. "Stirrin' Up Bees" (****) is Peckman's first disc under his own name but his resume includes singing lead on the disco group Q's LP "Dancin' Man", which had a Top 23 Pop hit with the title cut. Prior to this he sang for the groups Mike And Ike and Sparkz.
"Bees" kicks off with a Funky slider called "Put It In The Pocket" featuring delicious horns by Don Donohoe & Robert Klein. Irresistible. The hilarious, thesaurus-raiding "Bamboozled" follows with some loose-jointed piano by Jimmy Britton. Still both these winners are trumped by the title cut which includes the uber-clever line describing a date that ended without a "payoff": "It's like stirrin' up bees...and not getting any honey! Like robbing a bank and not getting any money/Like telling a joke that's not even funny". Sorry Robert, but good for her! Marry the girl first. I immediately recognized track 4, "A Man Must Stand For Something". It was first covered by labelmate Billy Price but it's equally strong here. As a bonus "Bees" features the return of former Stax artist Johnny Daye to sing on two cuts ("Let's Talk It Over" & "Stop And Take A Look") though Peckman is a perfectly capable singer on his own.This is gritty, earnest blues-eyed Soul/Blues music at it's zenith.
Jimmy Adler is a Blues guitar lovers' guitarman, playing both slashing slide and concise, tart licks on "Absolutely The Blues! Live At The Boneyard" (**1/2). A thirteen song set that combines George Thorogood Delaware Blues muscle (Chicago Blues, really) and swingin' West Coast style. Eight originals plus 5 covers ranging from T-Bone Walker ("T-Bone Jumps Again"), Robert Johnson ("Stop Breakin' Down") to Ronnie Earl ("Baby Doll Blues"). Adler-penned stingers like "Yellow Bee" & "Sweet Potato Sham" are noteworthy. Not an exceptional singer, Adler really shines when he lets loose on his git-fiddle (as Albert King called the guitar) and he does in spades. The Jimmy Adler Band surely puts on a great show. Visit www.jimmyadler.com to learn more.
What do you do when you don't have the budget to record an LP with a full, live band? Machines of course. That's not necessarily a bad thing- I don't care what anybody says some machine-produced music is great in it's own rite. Unfortunately Leon McNeal's new "What Goes Up Must Come Down" (**) isn't of that sort. Although vocally reminiscent of a latter day Little Johnny Taylor, the 10 tracks here suffer from redundant rhythm tracks. The laidback, indolent Blues with noodlin' guitar vibe is pleasant for a couple songs but soon becomes tedious. Many tracks feature the same lame boomp-ba-bap drum program and cheesy keyboards. Being I like the feel of his Downhome Blues- especially on "I Can't Take No More"- I'd like to hear McNeal do his thang with a better production. McNeal tries to funk it up on the seemingly improvised "Strokin'" but it's a half-hearted rewrite of the Clarence Carter smash. Not a flop but could've been better.
---
RETURN TO 2007 Album Reviews HERE
(C) 2018. All written material found on this website is the property of Blues Critic and may only be used with permission and full accreditation (either "Blues Critic" or "Dylann DeAnna of Blues Critic") and link to this website.