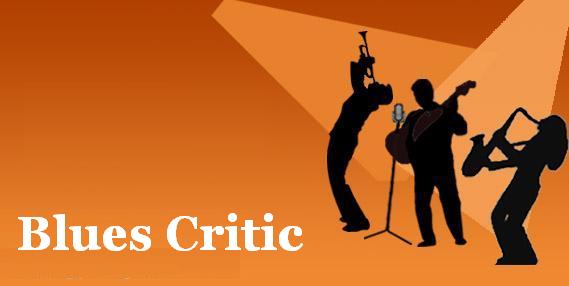 BEST OF 2004
Blues Critic's
Top 20 Southern Soul/R&B
1.
Theodis Ealey "Stand Up In It" (Ifgam)
Theodis finally gets his due. The single "Stand Up In It" was Number 1 for 6 months on Southern Soul charts + charting Number 1 in Billboard's R & B sales charts and number 68 on the Billboard R & B Hot 100 chart. It joins Clarence Carter's "Strokin", Marvin Sease's "Candy Licker", Mel Waiter's "Hole In The Wall" & others as one of the biggest songs on the "chitlin circuit". Finally Theodis' label got around to releasing a full album containing "Stand Up In It" (in three versions, clean, explicit & "Stand Up In It Pt. 2"). This album is excellent throughout- Grade A soul & blues songs like "Bluesman Lover", "Lil Brown Eyes", "All My Baby Left Me Was A Note, My Guitar & A Cookie Jar", plus new songs like the dancers "Move With The Motion", "If You Keep Rockin'", "Don't You Wanna Party". There's also duets with Francene Reed ("Baby You Got What It Takes") and Chick Willis ("You've Got To Hurt Before you Heal").
2.

Shirley Brown "Woman Enough!" (Malaco)
Big-voiced Shirley Brown's heyday was the mid 70s and like so many Soul and Blues stars of the decade Brown signed with Malaco Records in the 80s where she has remained 'til the present. "Woman Enough" was the album that had the most impact on the SS market. Both "Poon Tang Man" and "(I've Go To) Sleep With One Eye Open" were chart toppers on the SBR (Soul And Blues Report) Top 25. Additionally "Too Much Candy" and "Stuck On Stupid" proved to be popular.
3.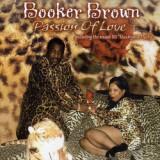 Booker Brown "Passion Of Love" (Blues River)
Brown is an old school throaty singer given a top notch set of synthesized hook-filled tracks by Percy Friends and Morris J. Williams. Brown wrote or co-wrote most of the songs here and they are given a booming, vibrant production sound pushed by Brown's, indeed, passionate soul shouting.
4.
Roy C "In Too Deep" (Three Gems)
Don't even finish reading this review before you go buy yourself a copy of this generous 16 track retro-soul clinic. When you mix that full-throated voice with gospel, doo-wop and blues-soaked soul songs you got something that is sorely missing in R & B today. Real soul music. There's no samples, no guest rappers, no processed beats- just soul songs by a soul singer. While the horn parts are synthetic most of this music is played by living, breathing humans. You actually grow to like the synth horns. Because it's all cream it's hard to single out the better tunes but "If I Could Love Your Forever" is one of those pretty, soul-aching cuts we have come to expect.
5.
. Marvin Sease "Playa Haters" (Malaco)
Sease has signed with Malaco Records and released another solid CD filled with excellent southern soul ("Bad Love Affair", "I Wanna Do You", etc..) and pure nastiness ("Pump My Juice", "F- All Y'all"). The best though is the irresistible "Sit Down On It"- yet another answer song to Theodis Ealey's immortal "Stand Up In It". As far as what you want from Marvin...it's likely here.
6.
O.B. Buchana "Shake What You Got!" (Ecko)
Smash Southern party soul platter features the hits "That's My Bad", featuring a Carolina shaggin' rhythm (and that maddening staccato piano hook) and the booty-shakin' title track. You get the feeling that Ecko rolled out the red carpet for Mr. Buchana because there are no throwaways here- nearly all potential radio hits. "Shake" is one of the better discs of it's kind in years.
7.
Jeff Floyd "The Power Is Still On" (Wilbe 2004)
This "powerhouse" modern soul album has been out for over a year but I never got around to reviewing it (although it was picked as the #4 best Southern Soul/R & B album of 2005). Of course I've been enjoying the heck out of it for all of 2005. Twelve jams exquisitely produced by William Bell, Floyd & Reginald Jones.
8.
Patrick Green "Still A Thrill" (Across The Board)
This successful Southern Soul/pop/R & B disc starts off with three smashes in a row. "Girl U So Sexy" is a swinging, escalating groover with a perfectly restrained vocal and sharp horn jabs. Next comes the bottom-heavy "Still A Thrill", a phat, low ridin' 70s-styled jam with a freaky cool keyboard line. As soon as that fades out- in comes another smooth, bass-pushing dancer ," I Need Love", that's as tight as a champagne cork. This is the "P.G. Man" disc to buy first.
9.
Willie Clayton "Changing Tha Game" (EndZone)
On his latest CD he moves closer to mainstream R & B rather than Southern Soul (retro-soul). In fact there's even a little hip-hop in the mix ("Fact, No Rumor" features rapping by his son dubbed "Young Bap" & the Ying Yang Twins join Willie on the remix of "Monkey See, Monkey Do"). But don't let that scare you off if you don't dig rap 'cuz by far all the ingredients WC fans like are here. The first hit is "Love Mechanic", which is classic upbeat Southern soul music.
10.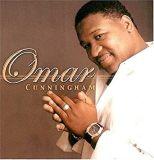 Omar Cunningham "Omar Cunningham" (EndZone Ent.)
Cunningham wastes no time riding the buzz he created with his first disc by dropping another instant classic with "I Get By", which is identical thematically to his "Check To Check". The vocal arrangement on the refrain is extreme honey. "Omar Cunningham" is predominately creamy smooth R & B ballads like "Sweet Sweet", "She's Making Eyes", "Sorry Man" (with Jerry "Boogie" McCain), "Momma" and "Shysters And Wannabes". The latter, a moody creeper, is a duet with Willie Clayton where the legend hips the young gun Cunningham to the pitfalls of the game. This and all tracks are exquisitely sung and the production is clean and slick.
11.
Tyrone Davis "
The Legendary Hall Of Famer
" (EndZone)
Final album released prior to his fatal stroke is a smooth, suave & slick bedroom soul album. Released on Willie Clayton's End Zone label, the album produced the Top 5 southern soul chart hit "Hot Spot". The title track- the intro- has a woman extolling the virtues of Mr. Davis over a jazzy cocktail backdrop. Plenty of sultry "In The Mood"-knockoffs are here, such as "Try My Love" & "Anyway". The shuffling "Get Your Groove On" is a good contender for a single. Overall this project suffers because of the redundancy of the programming and not enough dancers but Tyrone's singing and the consistent flow of the disc puts it over.
12.
Wilson Meadows "Back To Basics" (BGR)
"

Back To Basics" is one of Meadows' most consistent efforts with catchy bumps like "Oh Girl", "Can't Have Your Cake", "Finders Keepers" and "Let's Do That Thing". You also have some lovely ballads ala "When You Love Somebody" and "Hold On Your Heart"
13.
Carl Sims "It's Just A Party" (Ecko)
The "Godfather Of Southern Soul" tag is basically the sub-title of Sims' Ecko Records debut. Whether this is true or not is irrelevant (I mean what would that make Johnnie Taylor? "Grandpappy Of Southern Soul"?) as it's just great to have a new disc by the man. "Party" is the usual Ecko (mostly programmed) mix of dance party shakers, slower relationship songs and stories about cheating delivered with a sense of humor. Standouts are the upbeat "Playa Haters" which is vintage Ecko programmed ear candy party soul music that producer John Ward has mastered. Keep 'em coming Ecko.
14.

Lenny Williams "My Way" (Thump)
Williams made a play for the Southern Soul market and succeeded with "Can't Nobody Do Me Like You". Mainstream R & B usually ain't my bag but I was sold when Williams delivers that smooth phrasing backed by tight horns and an irresistible refrain. "I Don't Want To Lose My Sweet Thing" has phat bass fills and a creepin' groove that will have your head bobbin'. Everybody's steppin' these days and Williams gives 'em a stepper with "Ride The Rhythm". But it's on the slow, sensual jams where Williams' voice shines the brightest.
15.
Sheba Potts-Wright "I Need A Cowboy To Ride My Pony" (Ecko)
On "Sheba's Intro" she tells us her name and her title (Sheba, Queen respectively) and she certainly is a contender for "Queen Of Soul/Blues" world. "I Need A Cowboy" is a smash down south as both the galloping, sexually-charged title track and the sassy "I Can Hear Your Macaroni" have hit Top Ten on Southern Soul charts. "Macaroni" with it's rhythmic bass backbone and layered vocals seems to have hit a nerve with the ladies tired of broke players. ("I can hear your macaroni/but I don't see no cheese") Cheese of course being money. The bold "I Can't Give It Like A Woman" continues this self-esteeming bent challenging the men to "take it like a man".
16.
Rick Lawson "Ladies Night" (Ecko)
Ecko Records out of Memphis, Tennesee has been producing some of the best party soul & blues on the chitlin circuit since 1997 and the latest release by Rick Lawson proves they still have life left in the formula of mostly programmed uptempo dance tracks, upbeat southern soul and slow jams. Out of all the many Tyrone Davis imitators perhaps Rick Lawson is the most obvious- even using Tyrone's favorite vocal filler ("well"). "Ladies Night" makes its intentions known right from the opening head-bobber "This Is The Party", one of three songs with the word "party" in the title. Despite the formulaic sound and spirit- (and typical "cheating" subject matter)-this new Ecko release it still feels fresh and keeps the party going.
17.
Kenne' Wayne "
Who Is It
" (G-Street)
The "Licka Sticka" is back with another solid showcase for his supple voice. The amusing title track name drops Mel Waiters, Sir Charles Jones & more as the one who may be rocking his woman's world. The song was a big hit down South. "Superwoman" (no relation to Stevie Wonder) is a great mid-paced praise of a good woman. Another minor hit is the slow jam "Puttin' Our Business In The Streets". There's also a special cut with Kenne' singing along with a genuine acoustic guitar! (rare for these type of albums) on the gorgeous "I Found Love". **Please note this album was never officially released commercially and is nearly impossible to find**.
18.

Chuck Strong "Let's Get Back Together" (Waldoxy)
Second Waldoxy set opens with the biggest hit of Chuck's career, "Rock That Man In The Boat". This ace dance jam is another entry in the ongoing dialogue on what women want in the bedroom. Let us review. Clarence Carter said to be "Strokin'", Bobby Rush was "Wearing It Out", Theodis Ealey said to "Stand Up In It", Dr. Feelgood Potts advised you to "Make It Talk", Denise LaSalle said you had to "Lick It Before You Stick It" and then make it "Snap Crackle & Pop", "Candy Licker" Marvin Sease said let her "Sit Down On It" but now Chuck says you gotta "Rock That Man In The Boat" to please a woman. I wonder what's next!
19.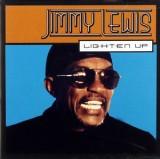 Jimmy Lewis "Lighten Up" (Miss Butch)
This was the last album of new material released on Lewis who died this same year. Typical humorous, modern R&B from a legend.
20.
Bill Avery "Southern Fried Soul" (Sound Mindz 2004)

Bill Avery is an Southern Soul/R&B Singer from Gadsden, Alabama steeped in the Southern Black Gospel Tradition having grown up singing in church

Blues Critic's

Top 10 Retro-Soul/Soul Blues Albums Of 2004

1.
Frank Mendenhall "Hard Times" (Wurst Act)
Frank Mendenhall passed away in 2007 at age 59 but not before he released three albums including "Hard Times" - simply one of the greatest Southern Soul/R&B albums ever created. Mendenhall possessed a weary, doleful voice that oozed n' ached Soul. When "Hard Times" dropped it was clear Mendenhall has created a masterpiece. Gone was the faux-Reggae conceits and the wimpy beat ballads. In it's place was song after song of hard hitting Southern Soul, rhythm and a little Blues with a propulsive groove bumping on top of an organ/bass foundation.
2.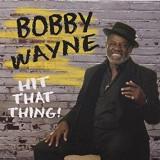 Bobby Wayne "Hit That Thing!" (Bonedog)
Sublime. Magnificent. Dazzling. (add superlative here). A few words to describe Bobby Wayne's supremely soulful "Hit That Thing!". A friend of mine and fellow critic told me to get a copy of this disc all the while praising it with nearly blithe drool and I'm now quite grateful (we Deep Soul/Blues geeks are a verbose bunch when we find a diamond). 100% organic backing. Tasteful female backups, organ, majestic horns, flawless rhythm and gritty vocals on 13 great tunes equals buy-it-now-or-forfeit-your-soul. Nearly every track is a standout.
3.
Tad Robinson "Did You Ever Wonder?" ( Severn)
Tad Robinson has put out the best disc of the year so far! Severn Records has fit him with a rich, soulful horn & blues guitar-fueled backdrop for his aching vocals. Backing Robinson is a tight band of Severn regulars, including guitarist Alex Schultz, keyboardists Benjie Porecki and Kevin McKendree, a rhythm section of drummer Marty Binder and bassist Harlan Terson. The horn section was arranged by the great Willie Henderson, who worked for Tyrone Davis (among others). The disc opens with a terrific version of Dan Penn's "They Say" that has a Al Green/Willie Mitchell feel to it.Robinson absolutely sizzles on the original "Did You Ever Wonder?," with mournful, passionate vocals, filled with emotion like only a great soul singer can muster.
4.

Willie Walker & The Butanes "Right Where I Belong" (One On One)

It doesn't get better than this. Walker is backed by the more than capable Rhythm, Soul and Blues revivalists The Butanes on a set of originals that manage to match 1970s Stax glory. Throaty vocals, tight, punchy horn-baptized R&B with so much Soul it can raise the dead.

5.

Gary U.S. Bonds "Back In 20" (M.C. Records)
The title refers to Bonds' recording history. He gets popular seemingly every 20 years. He scored his first hit in 1960 with "New Orleans" (#6 Pop) and managed several others over the next couple years before falling off the charts. Well 21 years later Bonds was back on the charts with "This Little Girl" (#11 POP) thanks to Bruce Springsteen. Despite a strong follow up album that produced the hit "Out Of Work" (#26 Pop) Bonds wasn't able to keep the momentum. Here we are 20 odd years later and Bonds releases this album in hopes of another comeback. His hilarious duet with Phoebe Snow, "Bitch/Dumb Ass", is worth the price of admission alone. Yep about a dog and a donkey. Springsteen and Southside Johnny assist Bonds on the rocking "Can't Teach An Old Dog (New Tricks)" and Bonds shows how Soulful his voice is on a terrific take on Otis Redding's "Dreams To Remeber".
6.
Mavis Staples "Have A Little Faith" (Alligator)
Much welcomed comeback by the supreme Staple Singer. "Faith" is a sterling collection of bluesy folk gospel and soul grooves. Staples co-produced with Jim Tullio.
7.
Charles Wilson "If Heartaches Were Nickels" (Delmark)

Charles Wilson's last disc (the very fine independently-released "You Got To Pay To Play" ) was catchy programmed party soul that is popular on the "chitlin circuit". But this Delmark debut is 100% organic- meaning it's actual humans playing on it- and it rips! Everything about this CD works- the band is tight and Carl Weathersby is a tour-de-force on guitar as he plays on 13 of the tracks! Charles' vocals are the best example so far of his talents- the way he soulfully owns the title track, Robert Ward's "My Love Is Real", Lee Shot Williams' "I Like Your Style", Little Milton's "Hattie Mae" and Travis Haddix' "Doctor Doctor". 15 tracks- not a dud in the bunch.

8.
Roy Roberts & Johnny Rawls "Partners & Friends" (Rock House)

Both Roy Roberts & Johnny Rawls are well-respected artists/producers/songwriters/guitarists/label owners- and obviously they are friends who wanted to record a project together. Both are masters of retro-soul blues, country soul, authentic R & B and deep southern soul. (go find Rawl's CD with LC Luckett called "Can't Sleep At Night" for a lost classic). The new disc "Partners And Friends" serves up 10 earnest, goodtime songs that will delight fans of either.

9.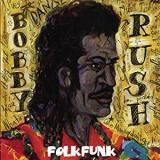 Bobby Rush "FolkFunk" (Deep Rush)
Rush has been on a roll since he started his own label and appeared on Martin Scorcese's "The Blues" documentary. He's been releasing his most accordant, mainstream-appealing albums of his career. It's clear he's gunning for the respect he surely deserves. For "FolkFunk", the term Rush uses to describe his music, Rush stripped down to basics (harp, guitar, bass and drums) and lays down some funky blues like only he can. Guitarist Alvin Youngblood Hart plus Stax session drummer Charlie Jenkins and Steve Johnson on bass from Rush's regular band. On "Ninety-Nine" he's joined by guitarist Jesse Robinson, who led Rush's band some two decades ago.
10.

Barbara Lynn "Blues & Soul Situation" (Dialtone)
New album produced with retro-Soul arrangements and sound reminiscent of Lynn's 60s and 70s heyday. You got both the Southern Soul style, ("He Ain't Gonna Do Right") and Northern Soul ("Movin' On A Groove") with Blues numbers like Slim Harpo's "Got Love If You Want It".
(C) 2018. All written material found on this website is the property of Blues Critic and may only be used with permission and full accreditation (either "Blues Critic" or "Dylann DeAnna of Blues Critic") given plus a link to this website.