**ARCHIVED 2007 WRITINGS**

AUGUST 2007 ALBUM REVIEWS

RETURN TO SOUTHERN SOUL BLOG 2007 HERE

BLUES CRITIC'S

Southern Soul Blog

A page for writings. Commentary, news and reviews.

Southern Soul, Rhythm & Blues News And Reviews

The Blues Critic is back! Well, sort of. Many of you may remember that this website began as an album reviews website of new and classic Southern Soul/R&B/Blues albums. We have decided to get back into the opinions game. It's just that...opinion. We actually question the usefulness of reviews so we are just doing it for entertainment purposes. People like to read reviews. Simple as that. We aren't accepting submissions for review. Keep in mind there is no objective way to judge music. You either like it or don't.

In regards to reviews, we will use this grading system:

***** = Excellent. Best Of The Genre
**** = Very Good. Just Shy Of Great
*** = Good. A Solid Effort Though Not Extraordinary
** = Has It's Moments. Mediocre Over All
* = Poor. Not Recommended.

(C) 2018. All written material found on this website is the property of Blues Critic and may only be used with permission and full accreditation (either "Blues Critic" or "Dylann DeAnna of Blues Critic") and link to this website.
---
Listed In Alphabetical Order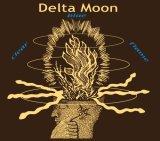 Delta Moon "Clear Blue Flame" (Jumping Jack)
Robben Ford "Truth" (Concord)
Randy McAllister "Dope Slap Soup" (Reaction)
Mason Casey "Sofa King Badass" (Northern Blues)
Delta Moon "Clear Blue Flame" (***1/2) To me "Americana" music is for those who like their country without the twang and their rock without the metal. It's truly alternative music and it's booming. "Clear Blue Flame" is CD number five from this Atlanta, Georgia duo and again the bespecled pair lay down mean, acoustic roots originals with gravelly Tom Gray now handling the vocal chores himself. Those familiar with the group know two female singers, Gina Leigh and Kristin Markiton, mostly filled that role through 2005. Thus, though they are indie darlings, they are re-inventing themselves.
Though Gray doesn't have much range as the femmes he's the right man for the job when the band hits one of those swampy grooves, almost hypnotic in their perfectly-timed pace. For me, being not familiar with the femininely departed, Delta Moon doesn't sound like punch drunk survivors overstaying their welcome. Cuts like "Life's A Song" and "Money Changes Everything" wouldn't sound out of place on a John Mellencamp album. Less, melodic, but more primal are the superb leadoff hitters "Clear Blue Flame" and "Blind Spot". In fact I would've preferred they stay clear of the pop oriented song structure in favor of more rhythmic pounders like "Jessie Mae", "Cool Your Jets" and the slidefest "Lap Dog". These are where it's at for these guys. Providing that rhythm are bassists Ted Pecchio, Chris Long and drummer Tyler Greenwell. "Clear Blue Flame" is one of those records that sneaks up on you and takes you by surprise.
Robben Ford "Truth" (**1/2). File under: Long-haired guitar hotshot coasting. Growing up my folks played a lot of the late great Rory Gallagher inbetween their Albert King records, and Stevie Ray Vaughan was sublime, so I'm not adverse to guitar hotshots by any means but Mr. Ford is as bland as stale rice cakes on most of this disc. True, the guy is quite the fiddler (as Albert might would say), having played with none other than Miles Davis in the mid-80s but the songs are pedestrian and the covers abysmal (Why didn't anyone tell him he shouldn't do Otis Redding's "Nobody's Fault But Mine"?). The clumsy "How Deep In The Blues (Do You Want To Go)" is one example. This is one of those projects where revolving guests vocalists would've been welcome. Susan Tedeschi does duet on the indolent cover of Paul Simon's "One Man's Ceiling Is Another Man's Floor"
His singing isn't bad by any means, in fact the almost-James Taylor cum Jackson Browne-like delivery on the BB-homage "Riley B. King" is charming as all get out. I love this cut. The Steely Dan "River Of Soul" was also pleasant. But throwaways like "There'll Never be Another You" actually made we wish for the fortybazillionith version of "Dust My Broom" instead. The man is an exceptional musician but this is a stopgap record and that's the "Truth".
Randy McAllister "Dope Slap Soup" (***). Lots of Soul oozing out this Texan who creates that critic's headache music (hard-to-pigeonhole goulash of styles). Probably gives a promo man the shivers too...unless it's this good. Whatever the case everything McAllister does has a little Atlantic soul in the voice from the vintage Otis Redding-nod "When I Get Back Home" to the funny "$127.00 Sandwich", where he ends up with one expensive sandwich and a bag of Fritos 'cause his checks bounced. Hee Hee. Been there? Dang overdraft fees.
A former drummer (does hit skins on track 3), McAllister switched to harmonica and blows a little Little Walter-style on the grinding, churning "Can't Pick Your Relatives". Both "Baptist Church Van" and "Blame Yourself" both owe another debt to Redding, proving once and for all this guy belongs in Memphis or Muscle Shoals. "Steady Decline" is a start-n-stop rocker with Gospel girl vocals that closes one fine set. Man, don't let the boring-a** cover deter you this CD is a surprise.
Mason Casey "Sofa King Badass" (***1/2) The tongue-in-cheek hillbilly title of this record deserves a star on it's own. Plus it's got producer Jon Tiven, guest turns by Steve Cropper, Wayne Jackson and Don Covay going for it. Casey is a gruff, soulful singer striking me as a better-voiced Tom Waits. That's right up Tiven's alley, having produced Wilson Pickett and currently Ellis Hooks. He and Casey co-wrote ten of the 14 tracks here and Tiven fans get what they want. 100% organic soul/blues.
The lighthearted "You Make It Hard" deals with sexual tension 'cuz you may long for Casey's girl but its "strictly look don't touch". The swampy "Chesterfield County Jail" is a standout, lean in a Stax 70s Albert King way with Tiven squeezing out the licks. The grinding, funky title track is adventurous if lyrically pointless. As was the case with the recent Ellis Hooks record some of Tiven's songs are more groove than melody ("That's My Heart") where a little fat trimming would've augmented the overall impact. Of course "It's That Time Of Year Again" shows he can write a radio song. He's also capable of schlock as evidenced by the lame refrain on "Don't End Our Love". But I'm being nitpicky since I own probably every Tiven project out there (he's much appreciated by critics like me). Cropper's "Done Crying" features some fine sax from Tven and trumpet from one-half of the Memphis Horns (Wayne Jackson). The remake of Pickett's "Taxi Love" is decent but inferior to the original. Conversely, Covay's "Nine Times A Man" (also done by Pickett) is actually superior with Casey appropriately restrained at times. Casey's got the voice for this stuff.
Rod Piazza & The Mighty Flyers Blues Quartet "Thrillville" (Delta Groove Productions)
**** Joe Cool is back with all killer no filler on this 14 track(!) set for the indomitable Delta Groove team. Now, for those of us who've seen Rod Piazza & The Mighty Flyers live we know that no studio record truly captures the "thrills" of one of their live gigs but "Thrillville" may be the closest they've come (even more so than their official live disc at B.B. King's in Memphis). White mostly originals, there's expert takes on Little Walter ("Hate To See You Go", "Sad Hours"), Willie Dixon ("I Don't Play") and Elmore James ("Stranger Blues"). Each sprayed with Piazza musk. Of course the new additions are the most welcome and along with the usual flawless instrumentals ("Westcoaster", "MFBQ", "Snap, Crackle & Hop"- no Honey Piazza piano boogie this time, sorry) the Rod/Honey co-writes "Get Wise", "Honey Bee", "It Can't Be True" and "Stranded" rank with their best.
The Flyers still have that fat sound despite numerous personnel changes over the last decade. Of course Rod and his fast-fingered, blonde bombshell wife, Honey, remain the core. Guitarist Henry Carvajal is now in his third year and third album as a Flyer and he's every bit as good as the former and better known Rick 'L.A. Holmes' Holmstrom. He shines on his self-composed instrumental "The Civilian" and caught my ear with tart licks on "It Can't Be True". New member, drummer Dave Kida, is on target throughout. Bass is handled mostly by Honey. (though I'm too lazy to research what "thunder bass" means).
This makes exactly four decades (!) of recording for Rod Piazza since fronting the Dirty Blues Band in 1967 for the legendary Bluesway label. The Mighty Flyers were born when Piazza teamed with pianist Honey Alexander (now Piazza) in the late 70s, resulting in the very first Rod Piazza & The Mighty Flyers opus, "Radioactive Material" in 1981. 26 years later and they're flying high as ever.
Patrick Henry "Contagious" (Drove Ent.)
Jennifer Watts "Pay My Bills" (Chip)
Maurice Davis "Rhythm & Blues" (Touring)
Mashaa' "Anyplace Anytime Anywhere" (Waylo)
Patrick Henry "Contagious" (***). Henry has a strong, elastic tenor voice like Chuck Roberson that's just as clean as it was back when he was fronting the Louisiana-based R & B group Patrick Henry & The Liberation Band. Since then he's been one of those talented vocalists that falls beneath the radar anywhere outside the chitlin' circuit but has enough interested listeners to always make a little noise in the South. "Contagious" comes out swinging with a silly, boastful intro (by Vinnie V) before pushing you to the dancefloor with the infectious (or should I say "contagious") mover "Mr Excitement (I'm Real)". It contains a simply hypnotic refrain of "Shake that thang like a salt shaker!" and an intermittent rap by Big B. Nice, slick production by the song's author, Brian Broussard. The first single likely is the bumper "I'm Hooked" with those tasty synth horns and Tyrone Davis-inspired vocals. I'm telling you this sound will never get old.
"Groove On" (in two versions) aptly sums up the vibe of the "party Blues" circuit with lyrics: "Petrone and Hennessey/You're looking good to me/let me invite you to my world/Grey Goose and Alazine (?!?)/Let's dance the night away/Tonight I'm calling you my girl". Meanwhile "Let Me Love You" and the title cut are seductive slowies with molasses dripping vocals. "Bye Bye Baby" and "Tears Of Yesteryears" are a couple effective heart tuggers easy as cream on the ears. That pretty much goes for the record as a whole. Pick it up.
Jennifer Watts "Pay My Bills" (**1/2). The cover of the record has Watts resplendent in a leather outfit in front of a backdrop featuring a house, Corvette and $$$, which fits the attitude on the unflinching title cut. "If I'm gonna be a maid I'm gonna get paid...if he wants to be with me then he's got to pay my bills". So much for "sisters doin' if for themselves" but hey, you go girl! Very similar to, but recorded before, Miz B's "My Name Is $$$". She says: "If he wants to stroke but he's always broke...if you stand up in it you gotta give me plenty...and pay bills". It's your typical female empowerment message song that will likely strike a nerve. Who doesn't like a sista talkin' tough? Despite shrinky dink percussion it's the best cut on the low budget set. Par for independent cds, a couple songs sound like unfinished demos ("Gimme Some", "Wiggle It") but there's no reason why Watts shouldn't get the same reception as peers like Miz B, Ms Peaches, Bertha Payne, Ms Jody et all. "Do It Slow" is slinky and sorta funky, "Cherish" and "Two Steps" bump, "Straight From The Heart" is melodically sweet. She did rather well with what she had to work with methinks. Worth a listen.
Maurice Davis "Rhythm & Blues" (***). I have a feeling that had Davis NOT been such a good musician but rather had been your usual machine-backed, sexy-voiced, dance-themed singer he'd be more well known than he is. Instead, Davis plays some Albert King-like guitar and employs a larger percentage of "live" players and real Blues on his records. His obscure disc for Sims Records ("The Right Way") is a lost gem and his last outing, "Backstabbers", had all the elements for Southern Soul radio but didn't garner that elusive hit. That disc was split between Downhome Blues and programmed Southern Soul while this new one, as the title suggests, is mostly rhythmic Blues with a lil' Southern Soul sprinkled about ("Sho' Wasn't Me" for example). But first he opens with a supercool cover of James Brown's "Nature" with some nasty chicken scratch guitar and churning bass. This deserves maximum airplay!
Davis is also underrated as a singer. He may not do justice to Johnnie Taylor's "Running Out Of Lies" but his earnest tone works quite fine on "That's Where It's At" and "That's The Way I Feel About 'Cha". Mostly, "Rhythm & Blues" delivers sturdy Soul/Blues like Albert's "I'll Play The Blues For You", ZZ Hill's "Someone Else is Slippin' In" and BB's "I Pay The Cost To Be The Boss". But don't worry, this is Urban Blues not your grandpappy's crusty versions. For good measure his great "Black Cat" and Marvin Gaye's "I'll Be Doggone" are also included. (For fellow music nerds: "Doggone" is interpreted just like Albert King did on his 1972 LP "I'll Play The Blues For You").
Mashaa' "Anyplace Anytime Anywhere" (***). Legendary producer Willie Mitchell's label Waylo has been around for decades but most of the catalogue is out-of-print. Why? Because Mitchell's sound was usually reduced to machine-based mediocrity like on Otis Clay's "Watch Me Now". That's not the case here as Mitchell fits newcomer Mashaa' with (nearly) Hi Records caliber sound. It's strictly retro Memphis Soul like horn backed bumpers like "Love Somebody Else", "Slippin' Away" and brooding, string-heavy ballads like the lovely title track & "The Reason".
Mashaa' has a distinctive, pinched alto voice somewhat reminiscent (sans the power) of another Mitchell associated femme, one Ann Peebles. Having Mitchell behind you can never be a bad thing but it's too soon to tell if she'd make her mark apart from Mitchell. Whatever the case this is the way to cut Southern Soul.

Vickie Baker "I Could Show You" (FaLife Prod)
*** The last time I heard from Ms. Baker was exactly ten years ago on her Paula-distributed "Don't Gimme No Lip" . In 2007 she still has that sweet Southern Soul voice. "I Could Show You" is mostly that trusty Chitlin' Circuit-style of "Soul/Blues" we all love with one crossover attempt with the Urban Adult Contemporary ("Right Place, Wrong Time"). That concession is actually the least interesting track compared to witty cuts like the title cut. Here Baker reproves a lazy woman not taken care of her man. "He goes to work to provide for you/Cooking and cleaning is the least you can do/You lay on the couch all day long/He orders a pizza when he gets home/Now that you married him you done let yourself go/And you wonder why he don't take you nowhere no more/I ain't trying to run your business/I just want you to see you're gonna run him to a woman like me!/I could show you what to do if I had a good man like you". This fills in the void we've had since Peggy Scott-Adams is taking a break.
Now Sheba Potts-Wright sang about the "big hand man" but Vickie's singing about "Big Feet". How's that for pressure, fellas? "Step right up and let me see your shoes/'Cuz you just might have the size I'd like to use". Now we brothas gotta wear padded shoes. Does Victoria make a "Miracle Shoe"? The gal lets the funk flow on "Tussy Roll", shuffle bumps like Denise (LaSalle) on "Get Me Weak" talks bullshhh or perhaps "the truth" on "Straight Talkin'", ala Millie Jackson, but then gets all soft on the gorgeous slowie "He Say She Say" where she vows "to stand by my man".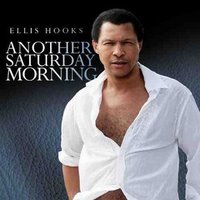 Tommy Castro "Painkiller" (Blind Pig)
Ellis Hooks "Another Saturday Morning" (Evidence)
Tommy Castro "Painkiller" (***). Eighth studio set from Castro continues his gritty Rock n' Soul in a bluesy way produced by John Porter whose credits include non-slouches like B.B. King, Buddy Guy & Santana. Punchy horns pepper the cuts that are mostly sold on Castro's excellent voice. Those who dig Delbert McClinton likely pick up the new Tommy Castro when it comes out. Both got that rugged, earthy appeal. But what I like about Castro is his bent for blues-eyed Soul excursions ala Van Morrison found on numbers like "Big Sister's Radio" and "It's That Time Again". The latter the only selection wrote by Castro alone features icy organ, augmenting horns and a pinched vocal boiling up to a tasty dose of Rhythm & Blues. Castro also co-wrote another 8 of the twelve like the stomping "I Roll When I Rock" featuring Bonnie Hayes on second lead, which builds to an almost Wilson Pickett-esque rave up of Atlantic Soul.
Other guests include Angela Strehli, who helps make Freddie King's otherwise random "If You Believe (In What You Do)" a standout and Coco Montoya (on loan from Alligator) adds his crunchy guitar but it's Castro who's unstoppable at this stage in his career. "Painkiller" was his second straight disc to hit #2 on Billboard's Top Blues Albums chart.
Ellis Hooks "Another Saturday Morning" (***). I'd give this record a rave just for the fact it's packed fair and square with 16 new tracks (!) all written by producer Jon Tiven, wife Sally Tiven and Ellis Hooks. A lotta bang for yo' buck. The Tivens have written and produced terrific discs by Hooks ("Godson Of Soul") Wilson Pickett, Sir Mack Rice & most recently the four-award winning (W.C. Handy's) "Think Of Me" by Little Milton. There's a winning formula. We got the same raspy Soul voice, punchy rhythm, real ingredients (organ, horns, guitar) that worked before and while the songs contain perhaps less immediately gratifying hooks (no pun intended) the results show there's plenty fuel left in the tank. "Black Dirt" kicks up mighty dust with an authentic Stax groove and Hooks' Soul shoutin' that makes this the "Shotgun" for our time. "Your River" starts with a chiming hybrid of acoustic guitar and sitar that builds up and delivers a subtle but rewarding refrain upon multiple listens. Those last few words are key to discovering this record's less obvious charms. Sure it sounds great from the jump but do the songs stick and stay? At 16 tracks there's a lot to digest here. I was a bit underwhelmed my first few listens (the first draft of this review was pretty damn negative when I look back) but I noticed it just kept getting better and better. Suffice it to say I enjoy this effort just as much as the previous LPs. This stuff ain't no soft, safe, easy listening, sip-on-your-wine music. No way. Much like Hooks considers himself this album is a "Bad Mofo". There's nobody else out there right now dealing out the MF'ing grit the way Hooks and the Tivens are.
---
RETURN TO SOUTHERN SOUL BLOG 2007 HERE
(C) 2018. All written material found on this website is the property of Blues Critic and may only be used with permission and full accreditation (either "Blues Critic" or "Dylann DeAnna of Blues Critic") and link to this website.