Uvee Hayes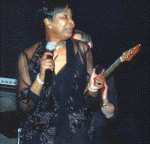 BUY CDS
A psychological examiner in the St. Louis Public Schools and a recording artist Uvee has released various albums filled with Blues, Jazz and Soul.

Album Discography

"I.C.U.U.V. (Mission Park 1984)
1.Born To Love You
2.Two Sides To Love
3.Just Two People Sharing The Same Address
4.You Bet Your Sweet Sweet Love
5.Being Right Ain't Easy
6.In My Eyes
7.Do Ya?

"On My Own" (Mission Park 199?)

"Sweet & Gentle" (Mission Park 1998)
1. Smooth and Gentle
2. Get to Me
3. In My Eyes
4. A Man's Got to Do
5. Spend the Night
6. Being Right Ain't Easy
7. Two People-Sharing
8. Do Ya'
9. Sweet Sweet Love
10. Say You Love Me
11. Hold Me in Your Arms
12. On My Own
13. Testify
14. Steal Away To Hideaway

"There'll Come A Time" (Mission Park 2001)
1. There'll Come A Time
2. Party Party Party
3. Walk Away
4. Hound Dog
5. Built For Comfort
6. Get Your Dance On
7. One Sided Relationship
8. I Just Want To Make Love To You
9. Outside Lover
10. In My Eyes
11. He's My Man
12. BYOM
13. Do Ya?
14. Just Two People Sharing The Same Address
15. Howling My Darling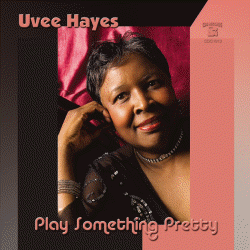 "Play Something Pretty" (CDS 2009) LISTEN
1. Play Something Pretty (Duet With Otis Clay)
2. Maintenance Man
3. Party Party Party
4. Funny How Time Slips Away
5. Reconsider Baby
6. Built for Comfort
7. Walk Away
8. Howling for My Darling
9. Do Ya
10. Outside Lover
11. Rocking Chair
12. Get Your Dance on
13. Smooth and Gentle
14. Get To Me
15. In My Eyes
16. I Had a Talk With My Man
17. At Last
Barbara Carr & Uvee Hayes "Southern Soul Blues Sisters" (Aviara Music 2009) LISTEN

1. Don't Let Our Love Slip Away (feat. Roy Roberts) Barbara Carr
2. I Just Wanna Make Love to You Uvee Hayes
3. Shaggin' Down in Carolina (feat. Roy Roberts) Barbara Carr
4. A Man's Gotta Do Uvee Hayes
5. Relight the Fire Barbara Carr
6. Being Right Ain't Easy Uvee Hayes
7. The Heart You Break Barbara Carr
8. Say You Love Me Uvee Hayes
9. Blue Collar Man Barbara Carr
10. Hound Dog Uvee Hayes
11. Cart Before the Horse Barbara Carr
12. One Sided Relationship Uvee Hayes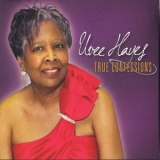 "True Confessions" (Mission Park 2011)
1. Steal Away To The Hideaway (with Otis Clay)
2. There'll Come A Time
3. Don't Come Running Back To Me
4. Someone To Believe In
5. It's Just A Man's Way
6. Caught Up
7. No Faith No Love
8. In My Eyes
9. He's My Man (new version)
10.He's My Man (with Stevie Wonder)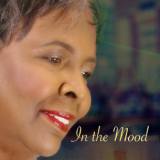 "In The Mood" (Mission Park 2014)
1. In The Mood
2. Ordinary
3. As Soon As The Feeling's Over
4. You Make Me Happy
5. Won't Be No Fool
6. Grooving
7. Interlude
8. A Woman's Gotta Do
9. Heartbreaker
10.Handy Man
11.Party Party Party (Remix)