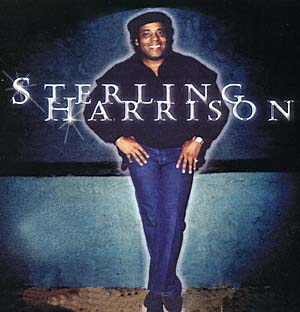 Sterling Harrison
Born in Richmond, Virginia, Sterling's early career was on the club circuit, which eventually took him to Los Angeles in 1977. He performed in the L.A. area throughout the 1980's and 1990's and recorded sides for various labels, including Vim, Smash, 4V, Astroscope, and Motown.

His first LP, a self titled album cut for the Atlantic subsidiary, Real World Records, and was released in 1980. "'One More Time For Love" became popular amongst R&B fans both sides of the Atlantic, and, as with some songs on the album, was paenned by the Holland / Dozier/ Holland team.
The following year, Sterling released an album entitled "One Size Fits All". Few copies were pressed, and he album soon became highly sought after, especially for the Soul stepper 'You Got That Thing' (a song which was later to appear on a compilation album entitled "Blessed Blackness" in them late Nineties).
In 1999, he released the album "Two Way Love Affair", which was followed in 2004 by "I'm Just Getting Started".

Tragically, after completing the album "South Of The Snooty Fox", Sterling was diagnosed with cancer, and passed away on the 21st of August 2005. The album was posthumously released in 2007.
Album Discography
"Sterling Harrison" (Real World 1980)
1.Back Trackin'
2.Because You Are Love (of Thee I Sing)
3.Hard Times
4.Got To Get Back On Your Mind
5.Love I'm Coming Home Again
6.Love's Fever
7.One More Time For Love
8.Showing Off
9.Welcome Back Rock And Roll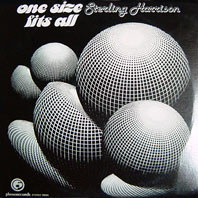 "One Size Fits All" (Phonorecords 1981)
1.One Size Fits All
2.Abba-Dabba-Do
3.Jamaica
4.Star Chaser
5.Take It All The Way
6.Youve Got That Thing
7.Jump In The Middle Of llove
8.I Feel The Love
9.Shes So Sensitive
"Two Way Love Affair" (Konkord 1999)
1. Two way Love Affair
2. Talk To Me
3. Last Two Dollars
4. I've Been Living You To Long To Stop Now
5. Members Only
6. There's that Girl Again
7. Viagra Blues
8. Turn Back The Hand Of Time
9. Tom Cat Blues
10. Someone Else Is Steppin' In
11. Heavy Betty
12. Your Grace and Mercy

"I'm Just Getting Started" (Sounds Of Soul 2004)
1. If
2. My Wife
3. If I Was A Poet
4. Sweet Angel
5. Baby You Blew My Mind
6. Stranger
7. I Aint With It
8. Children Of God
9. Write Me A Letter
10. That's What I Need

"South Of The Snooty Fox" (Hacktone 2007) LISTEN
1. Ain't Nobody Home
2. You Left the Water Running
3. Surprise, Surprise
4. There's a Rat Loose in My House
5. Seven Days
6. House Where Nobody Lives, The
7. Nickel and a Nail, A
8. Don't Mess With My Money
9. I'll Take Care of You
10. I Believe in You (You Believe in Me)
11. Funny Life