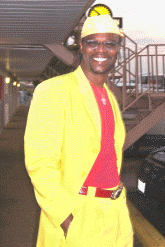 Stan Mosley
Mosley began singing in 1969 and joined the Sharpees in 1974. The band ended up backing the diva Shirley Brown and Stan sometimes sang backup. From there he began gigging around Chicago off and on for years but had yet to be signed let alone release a record. "At some point in time," Mosley recalls, "I have either opened for or performed in the same venue as just about every major soul or blues act in the business." His acclaim grew and, for two years running, he captured the important Chicago Music Award (in 1982 and 1983) for Best Male R & B Vocalist.

By 1986 Mosley was fed up with the music business and joined a music ministry known as 'The Company' in Chicago. But he came back in 1992 and returned to East St. Louis to team up with Gus Thornton to write several songs, which were released on his own Stand Up label as the LP "Standing Tall". "They're very good songs, but unfortunately I had no distribution," he said. Butler Records re-released his album in 1995. He was also touring as the opening act for Cicero Blake, while also serving as Blake's driver and valet. In 1997, he found Malaco Records. Composer William Payton, who had co-penned Tyrone Davis' 1997 hit single "Freak" on Malaco, introduced him to Tommy Couch Sr. for a fifteen minute meeting. Tommy agreed to hear Stan's demo tape "and fifteen minutes ended up being hours-and Mr. Couch signed me to his label!". Ace producers like Charles "Rich" Cason, Couch, Floyd Hamberlin & Wolf Stephenson helped craft three strong albums for the label that should've catapulted Stan to Soul Brother #1 in the Southern Soul/Soul Blues world. The records did well but Mosley left the label disenchanted.
Mosley headed to Mardis Gras Records for a one-off project before finding himself on the independent level. In late 2005 he sent out promos for his "upcoming" CD "Steppin' Out" and response was enthusiastic. "Steppin' Out" was a bigger hit in Japan than any other part of the world. In late 2007 he next signed with the fledgling label CDS Records, which resulted in the CD "Man Up" and the brand new "I'm Comin' Back". The latter was produced with a deliberate nod to classic Soul in the Bobby Womack/Teddy Pendergrass style.
Album Discography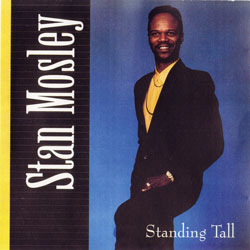 "Standing Tall" (Stand Up Records 1995)
Stan's first record is a short one with only four songs, all (sans the instrumental) of which ended up on "Steppin' Out".
1.Together Forever
2.Give Me A Chance
3.Thank You
4.Thank You (Instrumental)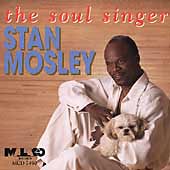 "The Soul Singer" (Malaco 1998)
1. Don't Make Me Creep
2. Why Can't You Love Me
3. Don't Knock My Love
4. I Can't Wait to Get You Alone
5. Makes You Wanna Cry
6. Hit It or Quit It
7. Rock Me
8. This Time I'm Gonna Be Sweeter
9. I Got Your Back
10. Little Bit of Something

"Souled Out" (Malaco 2000)
1. He's a Soulman (Intro)
2. We Be Keepin' It Real
3. Anybody Seen My Boo
4. Payback Is a Mutha (Guest vocalist: Tonya Youngblood)
5. I'm Not the Man I Used To Be
6. Ain't No Woman
7. I Just Wanna Thank You
8. Don't Walk Out
9. Tasty Love
10. Wiggle It (Guest vocals [rap: Melissa Mayberry)
11. Who Is He
12. U Can't Keep Throwing Our Love Away
13. I Got a Good Woman Now

"Do Right" (Malaco 2002)
1. No Mistake
2. Kiss and Tell
3. Perfect Timing
4. Do Right Woman, Do Right Man
5. Jealous
6. I Can't Stop Lovin' You
7. Pretty Lady Do You Wanna Dance
8. Can I Get Freaky With You
9. Middle Man
10. Your Wife Is My Woman
11. You Bring Out the Dog in Me
12. How Would You Like It Tonight

"Good Stuff" (Mardi Gras 2003)
1. Good Stuff
2. Juke Joint
3. If I Were Your Man
4. Beat Down
5. 'Til the Cops Come Knockin'
6. Ladies Night
7. Rockin' Slide
8. Let's Get It On
9. Do Me
10. Sprung
"Steppin' Out" (Double Duo 2006) LISTEN
1. Let's Fall in Love
2. Dance Floor
3. Together Forever
4. I Want You
5. This Love Has Power
6. Can We Work It Out?
7. Give Me a Chance
8. You Gonna Make Me Cheat
9. Thank You
10. God Is Alive

"Man Up" (CDS 2008) LISTEN
1. I Came to Party
2. Man Up
3. Mr DJ
4. Backbone
5. Startin' 2 Stop
6. You & Me
7. Crazy 4 U
8. Bitter with the Sweet
9. Barstool Woman
10. Something U Got
11. Backbone - (Extended mix, Bonus Track)
12. I Came to Party - (live, Bonus Track)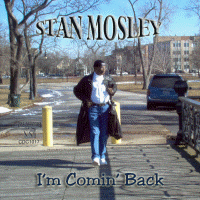 "I'm Comin' Back" (CDS 2009) LISTEN
1. Change (Family Reunion)
2. I'm Comin' Back
3. Why You Won't Leave? (aka "Misery & Pain")
4. Shake It Off
5. I Can't Live Without 'Cha
6. So In Love
7. Love Touch-Up
8. Lockdown
9. I Need You To Fight You For Me
10. So-Called Friends
11. Don't Give More Than You Feel
12. I Don't Know How You're Gonna Move, But You Will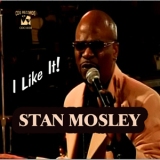 "I Like It!" (CDS 2010) LISTEN
1. I Like It
2. Never Gonna Give You Up
3. Reach Out - (featuring Jamonte Black/Rue Davis/Little Buck/Carl Marshall)
4. Barstool Woman [2010 Remix] - (remix)
5. Can This Be Real - (featuring Heaven & Earth)
6. She's Not Yours No More - (featuring Carl Marshall)
7. Man Up [2010 Remix] - (remix)
8. Somethin' U Got [2010 Remix] - (remix)
9. Misery & Pain
10. I Came To Party [2010 Remix] - (remix)
11. Who Knows You
12. Change (Family Reunion) [Extended Stepper's Version]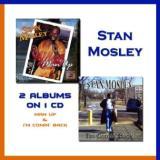 "2 On 1: Man Up & I'm Comin' Back" (CDS 2014)
1. I Came To Party
2. Man Up
3. Mr DJ
4. Backbone
5. Startin' 2 Stop
6. You & Me
7. Crazy 4 U
8. Bitter With the Sweet
9. Bartstool Woman
10. Something U Got
11. Family Reunion (Change)
12. I'm Comin' Back
13. Shake It Off
14. I Can't Live Without 'Cha
15. So In Love
16. Love Touchup
17. Lockdown
18. I Need You To Fight You For Me
19. So-Called Friends
20. I Don't Know How You're Gonna Move, But You Will