**ARCHIVED 2016 WRITINGS**

RETURN TO SOUTHERN SOUL BLOG HERE

BLUES CRITIC'S

Southern Soul Blog

A page for writings. Commentary, news and reviews.

Southern Soul, Rhythm & Blues News And Reviews

The Blues Critic is back! Well, sort of. Many of you may remember that this website began as an album reviews website of new and classic Southern Soul/R&B/Blues albums. We have decided to get back into the opinions game. It's just that...opinion. We actually question the usefulness of reviews (see commentary below) so we are just doing it for entertainment purposes. People like to read reviews. Simple as that. We aren't accepting submissions for review. We will only review something we like or recommend. Our reviews will often be just as much commentary as review. If we don't like it we won't review it. Writing negative reviews is pointless and unnecessary in our opinion. People have their own tastes. There is no objective way to judge music. You either like it or don't. Yes we're totally self righteous but we have made peace with that. LOL.

In regards to reviews, we will use this grading system:

***** = Excellent. Best Of The Genre
**** = Very Good. Just Shy Of Great
*** = Good. A Solid Effort Though Not Extraordinary
** = Has It's Moments. Mediocre Over All.

(C) 2018. All written material found on this website is the property of Blues Critic and may only be used with permission and full accreditation (either "Blues Critic" or "Dylann DeAnna of Blues Critic") and link to this website.

**REFRESH THIS PAGE IN YOUR INTERNET BROWSER TO GET LATEST UPDATES**
---
8-16-16
Album Review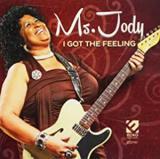 Ms. Jody "I Got The Feeling" (Ecko) LISTEN
***1/2 At this point in time it's safe to say Ms. Jody is the "Queen Of Southern Soul Blues". She hasn't reinvented the wheel but she has borrowed from her predecessors in style and image and has risen to become the top female artist in the genre. The formula is familiar- a tough talkin', risque', sassy, in your face, take-no-mess women. Going back in recent time you have Denise LaSalle, Barbara Carr, Sheba Potts-Wright, Lynn White, Trudy Lynn, Koko Taylor and countless others who used this formula/persona. But the stereotype dates all the way back to the Ma Rainey and Bessie Smith days (1920s). Ms. Jody has her very similar peers in Nellie Tiger Travis, Lacee', Karen Wolfe, Big Cynthia, Sweet Angel, Val McKnight, Stephanie Pickett, Stephanie McDee- just about every single female Soul Blues artist working today. In a sense it's the role the business has demanded of a female Soul Blues singer. At least a black female. On one hand one could give mad props for the female empowerment but on the other hand one could reasonably worry about the stereotypes placed on black women in the Blues. Do they all have to be sex-crazed, materialistic, baby mamas with attitude? No. Sure, there's a lot of that. Thankfully that's not always the case. Even if it starts to feel that way. Besides they say "If a man does it he is a stud but if a women does she's a whore". Nonsense. Perhaps it's just a natural push back to macho posturing of male Blues singers. Of course the subject matter of modern day Soul Blues is one of repetition and cliche' anyway. Cheating, partying, dancing, cheating, sexing, celebrating, lost love, searching for a love, cheating. It's part and parcel and what's good for the goose is good for the gander. Time and time again women have had to "man up" (yes, irony intended) and compete in a male-dominated fields. It's a bit like what President Obama said of Hillary Clinton: "(Like Ginger Rogers) She's had to do everything I do but backwards and in high heels". That's about women in general regardless of color. Modern Soul Blues is what it is and women can dish it out just as well as they take it. And boy are women good at it! More than ever women are a vital part of the Southern Soul Blues scene.
Ms. Jody currently plays the role better than everyone else. And she transcends the stereotypes with a healthy dose of savvy observation. It's that whiff of maturity that connects with a larger audience I believe. Now a distinguished veteran, "I Got The Feeling" is her 11th all new studio album in just over a decade. That fact alone makes it remarkable that the quality of her albums still hold up. Naturally, much credit must be given to the seemingly endless well of musical ideas bubbling up at Ecko Records, which as been the dominate Southern Soul Blues label for over two decades now (Malaco/Waldoxy is/are the king of the 70s/80s/early 90s).
The formula still delivers. Sexy songs? You have your "Don't Back Up Off It". Jukin'? I present you with "This Place Is Hot" and "There's A Party Goin' On"? Cheating? "I'm Tired Of Being A Secret", "It's Too Late To Do Right Now". Relationship wisdom? "Making Love is Always Better When The Bills Are Paid". Dance? "Zydeco Rodeo". Cat and dog metaphors? "Dogettes".
As usual the Ecko production excels at shuffle bumps and ballads with Deep Soul arrangements. Plenty of bells and whistles (no, not literally) that fill out each track. Mini-hooks between the large ones. It's an Ecko trait to add plenty of keyboard, percolating synth and horn fills throughout the track. And of course Ms. Jody sings with her usual earthy charm. It's the quality and standard you've come to expect. The hits just keep on coming over at Ecko Records. If you enjoyed Ms. Jody's other 10(!) albums this one is a sure thing. BUY CD
---
8-15-16
Album Review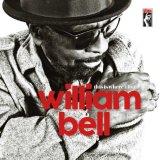 William Bell "This Is Where I Live" (Stax) LISTEN
**** Who says you can't go home again? Soul legend William Bell made a name for himself via Stax Records from 1961-1974 with R&B hits like "You Don't Miss Your Water", "Everybody Love A Winner", "I Forgot To Be Your Lover", "Private Number" & "Loving On Borrowed Time". He also helped pen Albert King's timeless classic "Born Under A Bad Sign". While Bell enjoyed his biggest hit during a short stint on Mercury Records ("Tryin' To Love Two", a number 1 R&B smash and his only Top 40 Pop hit, #10) his most beloved work remains the Stax years. 32 years after he parted ways with the label he reunites with a terrific new album featuring that vintage Stax Records sound of horn-powered southern soul & funky rhythm & blues.
Bell has his own label, Wilbe Records, where he recorded himself (his last album, 2005's "New Lease On Life" being the most notable) and introduced Jeff Floyd and Lola to the world. So it came as a pleasant surprise to many that he had recorded one of those high profile "comeback" records with the legendary Stax, who were the pinnacle of Southern Soul, Rhythm & Blues during the civil rights era and beyond.
Bell, now 76, hasn't lost more than a pinch of his Gospel-influenced voice. He still sounds warm, aching, ie "soulful" just as he did decades ago. Although the album was recorded in New York City and producer John Leventhal is better known in the alternative-Country realm (his wife is none other than Rosanne Cash) the sound of Memphis dominates the album. Leventhal co-wrote 9 of the cuts with Bell and he and his wife Rosanne wrote together ("Walking On A Tightrope"). Marc Cohn of "Walking In Memphis" fame also co-authored five songs, including the first single, "The Three Of Me". A reflective deep soul ballad where Bell looks back at his life. "Last night I had a dream/And there were three of me/There was the man I was, the man I am and the man I want to be". Bell himself adds some lovely harmony vocals but the cut gets one demerit for some obvious auto-tuning on the lead vocal. So unnecessary. Even better is track 2 "The House Always Wins", another wistful, mournful waltzing ballad. In fact "This Is Where I Live" is a ballad-heavy album. But "Poison In The Well" is a steady midtempo pounder with a swampy guitar line, the newly updated "Born On A Bad Sign" begins stripped down (hand claps, acoustic guitar) before riding a horn and organ wave on the way out. The title track is classic William Bell. One of those toe-tapping, head-bobbers with an irresistible refrain. Again, those glorious horns!
I also want to take a moment to highlight the funky "Mississippi-Arkansas Bridge", which, even sonically, sounds like a "bridge" that belongs in the Bayou with it's swampy guitar and rhythmic underbelly. It's a simple tale about an interstate tryst set in the backdrop of a "club across the river/across the bridge to Arkansas" where people there "didn't care about the law". Bell met a girl that made him "shiver". Cute little vignette. You just trust that Bell was there and the story is authentic. Authentic is the word that best describes this effort. Bell is the real deal after all and at the very least "This Is Where I Live" is a strong reminder....of where he lives. BUY CD
---
8-9-16
Album Review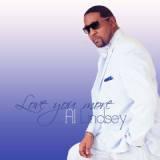 Al Lindsey "Love You More" (Pulsating Music) LISTEN
***1/2 I'm sure there are many of you that remember those Orson Welles TV commercials he did for Paul Masson wine (or am I dating myself?). He usually ended with the slogan that Paul Masson "will sell no wine before it's time". The idea being that regardless of matters of commerce the quality of the beverage was the most important. I always got a chuckle out of the spots because Paul Masson wine is not a particular good wine. It was cheap and mass-marketed and that analogy works for music as well. There are some artists (to remain nameless) that put out product too frequently. They don't appear to wait until they have a full set of quality songs for a new album.
That cannot be said of Mr. Al Lindsey. "Love You More" is his first new album in five years and fifth overall in a recording career that dates back to 2004 (the self-released "Just Chillin'"). The modern day Southern Soul genre is full of ribald humor, good times and nasty propositions in your "side piece", "stand up in it" and "let's get the party started" songs, which are ubiquitous. They certainly have their place and are well-represented out there. Lindsey is more of a romantic, more Adult R&B than what is commonly called "blues" or "soul-blues" (Southern Soul is often called "blues" even if it has little in common with the 12 bars, guitars and harmonica "blues").
The first thing you notice about "Love You More" is the crisp, clear production and background vocals of Simeo. The coasting, danceable "Come As You Are" benefits from a genuine sax line by Bunny Clyde, those drip drip percussion sounds and Lindsey's trademark smokey vocals but what he excels at best is love songs. The title track is an instant classic, reminiscent of Ricky White's very similar "I'll Still Love You". A yearning piano and fuzzy guitar ballad with Lindsey proclaiming "I still love you" even if "the sun fails to shine, the oceans run dry, my blood count runs low, etc". You know you have a good melody when you can sing the refrain after hearing it only once. This song is special and deserves to hit out there. We need more in this vein. The fact that it's the top cut here is saying a lot since the album contains several strong cover songs, such as Dorothy Moore's "Misty Blue" and Gregory Abbott's "Shake You Down". On the former Lindsey unleashes what is perhaps his best vocal on record. It's a gorgeous rendition and may be the best cover version I've heard. That's saying a lot since one of my personal faves Little Milton also waxed a version.
The album isn't shy about talking about faith either. Simeo wrote the lovely Gospel/trip hop number "I See Jesus", a duet between Lindsey and Lynne Calloway. Simeo also penned another album highlight "Luckiest Man" with the sweet refrain "with my baby by my side and the Lord in my life I'm the luckiest man in the world". You'll be lucky too if you pick up a copy of this album. It's a light, breezy, finely-sung and produced feel good record. BUY CD
---
8-4-16
Album Review
El' Willie "Old School: The Total Package" (Twilight) LISTEN
**** On the cover of El' Willie's new album there's a blurb that reads "Featuring some Jazz, some Funk, some beautiful ballads, easy listening, just raw Soul music. Just good old school music with no twists...". That's a pretty fair description of what's here. It's the El' Willie style at it's best. While he often uses minimalistic keyboard arrangements that emphasize the melody and the vocals over the groove it doesn't mean he can't work up a groove evidenced by one of the standout tracks, "Check Me Out Babe", a smooth midtempo grinder that (as does all the tracks) reminds me of Marvin Gaye. He namechecks the great one on "The Countdown", another laid back-funk headbobber. It's El's "Inner City Blues" mixed with "A Funky Space Reincarnation". He sings of space travel to a celestial summit where "The time has come with us as a people to sit down and straighten this out/So let's designate a place get together there and I'm sure we can work it out". Considering the disturbing number of police shootings and gang-related violence the past few years the message is especially pertinent.
One of those "beautiful ballads" is "Never Knew Love Like This Before", a reminder of what an accomplished songwriter the man is. Then there's the lovely "It's True It's You". One day some big name R&B singer is going to discover El's catalog and record some classics. In the meantime El' deserves some hits of his own in the Southern Soul market (by the way he co-wrote Theodis Ealey's "Stand Up In It"). He's written hundreds of songs and released eight previous albums by my count but there's a freshness and fullness to this album that is quite infectious. The production is fuller- doing away with any previous criticisms that his recordings are too bare bones.
An accomplished sax player, El' jazz's up the slinky "Raining In My Heart". A terrific quiet storm record. "It's nice outside but it's raining in my heart". His chops are then highlighted on the sax instrumental "Maybe This Time". It was at this point in the album , which is 15 tracks deep, when it occurred to me how much care is taken to create an album. Again, being a zealous Marvin Gaye fan, I can appreciate the importance of the album as an overall statement or piece of art rather than just a collection of tracks. To create a vibe and/or a mood is an art in itself. El's albums are best taken as a whole. That's deliberate and not too common in this singles-driven genre.
As a bonus the album ends with a new take of one of his best songs, "The Anthem (Get Your Sh** And Go) Club Uncut Mix", a simmering funky boiler and the ultimate kiss off. Whether you're new to El' Willie or just need to catch up "Old School: The Total Package" is an ideal way to get hip to the El'. He's our dare-I-say modern day Marvin Gaye in this Southern Soul universe. As track 1 proclaims "El' Willie Done It Again". BUY CD
---
7-21-16
"Just The Facts, Ma'am"
A few responses to more examples of idiocy from Daddy B A Dumbass (DBAD). Now before you start thinking I'm angry, bitter, resentful, even jealous or what-have-you the answer is I'm not. Well, yeah, perhaps a little angry and annoyed over the lack of courtesy and class displayed by someone I was fair with for many years despite finding him rather cringeworthy. This is fun for me. I'm loving it. I've been wanting to speak my mind on him and his work for years. But I'm a nice guy. Thankfully DBAD gave me cause to speak the truth.
In his incessantly self-referencing and masturbatory "referendum" that he wrote about myself and CDS Records he suffered some of his strange flights of fancy and delusions of grandeur. The kind of behavior some good psychotropic drugs could keep under control. Like I said I met this guy once- someone who sought me out during a California trip of his (possibly to undergo one of his apparent lobotomies) and I condescended in meeting him. He was this enthusiastic- nay, zealous- new interloper onto the Southern Soul scene and I had given him the benefit of a doubt that his aim was true. That's what anyone should do and would ask for. The benefit of the doubt. He was a different person then (or so I thought). Presumptuous as hell, yes, but seemed respectful and humble towards the music he undoubtedly loves. I thought he understood the protocol. Because it's BLACK music coming from BLACK culture created almost exclusively by BLACK people. So, us pigmentally-challenged folks need to tread lightly on this sacred ground thanks to our history of exploiting African American culture for our own gain. Do I need to rattle off a list of black artists who got ripped off by Whitey? I Think not. I once had the gall to think I was the "blues critic" of Southern Soul. I've been accused of every nasty thing you can dream of. It hurt because I know where my heart was/is and my conscience is clear with God but enough of that. I wholeheartedly believe DBAD displays a disturbing lack of appropriateness toward his "position" in this community. You don't just storm on in and think you're an equal. They let you in if you've earned it. DBAD assumes he has. God knows why.
Now, as I mentioned I met DBAD upon his request years ago. Just as I had suspected in his writings I found him a bit off, odd, uncomfortably-forward- the kind of person who acts like he knows you despite barely having any history with you. That's reflected in his recent tendentious writings about my record label and my person.
He writes: "Dylann DeAnna (the head of CDS Records) and your Daddy B. Nice go way back, a kinship built over the years as the proprietors of the two information sites on southern soul."
A "kinship"? Kinship is thus defined: "noun 1. the state or fact of being of kin; family relationship. 2. relationship by nature, qualities, etc.; affinity". Number one is untrue. We are not kin, family. What about two? We are only in kinship by a "relationship by nature" because we're both humans. Qualities? Naw I don't think so. From what I've seen from him I cannot say we have the same qualities. He may think so but I do not. So "affinity"? Still a stretch. Because of Southern Soul we have "a similarity of characteristics suggesting a relationship, especially a resemblance in structure between animals, plants, or languages". That "relationship", however would only be one of coincidence. We both wrote about Southern Soul. Also, we aren't the "two" as if that were the only two. There have been and are many sites that cover Southern Soul to some degree,
"Your (there he goes again with the YOUR) Daddy B. Nice came into southern soul as a former writer, DeAnna as a former musician, and when DeAnna went into record publishing, I naturally wished him the best and--to a large extent--gave him a "pass," partly because DeAnna's good at arm-twisting, and partly because I believed what he was doing was good for southern soul.

However, the arrival of two new Ricky White-produced CD's from CDS gives me the opportunity to talk at last about the California (now Ohio-based) label with a little more depth and frankness--a responsibility I owe my readers"
DBAD speaks of a "responsibility" he "owes" his readers. Isn't that precious? Oh dear! What are his six readers going to do without hearing from the "guide to black music"? Will they wander the wilderness for 40 years awaiting word from the Almighty "defender" of Southern Soul? Or maybe. Just maybe they can discern for themselves what's good music or not. Imagine that. Poor old "daddy" isn't needed after all. "A little more depth" he foams? There is no depth in this vindictive, thinly-disguised hit piece he warned me he was going to write. He has no depth because he doesn't understand the mechanics of music. He cannot create music. He thinks he understands music but this is coming from someone that proclaimed that "Jonathan Burton is not a songwriter". That is categorically false yet he blithely stands by it. It's not deep because it is in essence a bitchy, transparent trope from a man suffering the greatest butthurt known to man. (Read his nastygram to me:)
He claims he came "into Southern Soul as a former writer". Of what? Dirty limericks on bathroom stall walls? Reviews on new vacuum cleaners? Personal ads about being a lonely white male seeking a Dominatrix who's into golden showers? I really don't know. I can only guess based on my impressions of him. Then he says I came into Southern Soul as a "former musician". That's true but I was also a former newspaper reporter. The only thing that makes me kinda qualified was my being a musician and infrequent songwriter.
Then he said "to a large extent" he "gave me a pass". That's rich. This is coming from someone who begged me to send him music to review. The truth is I didn't feel it would be in capable, trustworthy hands. I had read (maybe visiting his site once a month at best) his reviews- some of things he praised and things he panned- just told me he was a loose cannon who couldn't be trusted with the job of writing album reviews let alone the responsibility of handling a TV remote. Too frequently he went too far in criticizing something he didn't like, saying offensive things about the artist rather than the music (Read his apology for doing so). There were times I actually said to him: "Fine, I'll send you some music but if you don't like it then don't review it". I guess that's a "twisting of his arm". Then he would get testy with me as if I was being rude for not wanting him to review anything I was involved with. He felt he was entitled to receive any and all music from everyone because he simply existed on the Internet. He had a website and liked giving opinions. How novel and unheard of among the billions of websites on the WWW.
"But wait--you say. Haven't southern soul fans repeatedly voted Carl Marshall and Ricky White "Best Producers" of the year in the annual Blues Critic Reader's Poll? Well, DeAnna hasn't been above succumbing to self-promotion on occasion. It's true the annual Blues Critic Awards are voted on by the fans (although they vote on a list compiled by DeAnna in all categories), but DeAnna himself chooses the "Best Producer" (a fact often overlooked). It's DeAnna who's voted his own producers (or producers-to-be, to be fair in White's case), not the fans."

Before I respond please remember ALL of his so-called awards are chosen 100% by one person: Himself. There is no consensus. No vote. Just his picks. You see the hypocrisy here? It's also not even accurate (the guy can't be trusted as I told you). In the 11 years we have done the Blues Critic Awards (of which DBAD copied and even tried to backdate to come close to when we started them) it has only been the past two years where the Blues Critic staff (yes we are a company not just one lone weirdo) has chosen Artist Of The Year and Producer Of The Year. Carl Marshall was in fact picked by tens of thousands of voters- not us! In 2010 the only award we chose was Artist Of The Year and in 2010 we picked Mel Waiters (never a CDS artist). Ricky White has won twice BUT the voters chose Ricky White one of those times. So you see YOUR "Daddy" plays wild and loose with the facts. (See the entire history of the BC Awards results here).
Did you also notice his puerile, dismissive reference to Ricky White as a "producer-to-be"? Again, this coming from a talentless non-record producer who can only produce bad reviews and bowel movements (both equally foul).
"Daddy B. Nice's "Best Producer" awards over roughly the same time period went to T.K. Soul in 2014, Big Yayo in 2013, Harrison Calloway in 2012, Luther Lackey in 2011 and Carl Marshall in 2010, with Bigg Robb and John Ward always in the running. Who do you think was more objective?"
Hmmm...very interesting. In 2010 our readers picked Carl Marshall as Producer Of The Year. Who did YOUR "Daddy" pick in 2010? Carl Marshall! Bigg Robb has been nominated every year as has John Ward. Both have won. John Ward twice. We chose the winner in 2014 and 2015. Ricky White was our pick in 2014 (justified in our opinion) and Beat Flippa won in 2015. So who do you think REALLY is more objective? A person who chooses every single winner of his awards himself or a Readers Poll where every award other than 2 are chosen by tens of thousands of people? The Blues Critic Awards were the first and only legitimate online "Southern Soul Awards" with The Jus' Blues Awards and Jackson Music Awards being the only award shows for this music.
"I've been "mum" about my reservations about Carl Marshall as a CDS producer for years, even as I think history has confirmed my secret misgivings. Who remembers any of those albums he produced? The only really good ones were the Carl Marshall albums themselves,"
This is just obnoxious and querulous (recall again his butthurt letter). I'll let the reader decide if the ONLY Carl Marshall-produced albums that were any good were his own:
1. Charles Wilson "Pay Myself First"
2. Stan Mosley "I'm Coming Back"
3. Nellie Tiger Travis "I'm In Love With A Man I Can't Stand"
4. Cicero Blake "I'm Satisfied"
5. Garland Green "I Should've Been The One"
6. Captain Jack Watson "Brand New Man"
7. Stan Mosley "I Like It"
8. The Real Brown Sugar "I'm Tired Of Being The Woman On The Side"
9. Vel Omarr "The Greatest Song I Ever Sang"
10. Johnnie Taylor Jr. "Second Time Around"
11. TJ Hooker-Taylor "Your Babies Need A Daddy"
12. Chuck Roberson "Deep South Southern Soul"
13. Mister Zay "Meal Ticket"
14. Stephanie Pickett "A Woman's Soul"
15. Gregg A. Smith "Forever Young"
16. Charles Wilson "That Girl Belongs To Me"
Suffice it to say Carl Marshall has more talent and integrity in one hair of his glorious beard than "your daddy" has in his whole body. He isn't worthy of Carl Marshall, who's a great talent and great man. But he, Daddy B A Dumbass (real name Bruno Niceswanger)? Eh, not so much.
-Dylann DeAnna
---
7-20-16
Album Review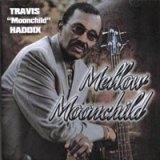 Travis "Moonchild" Haddix "Mellow Moonchild" (Wann-Sonn)
**** Last year the first comprehensive "greatest hits" album was released on longtime Blues veteran Travis "Moonchild" Haddix. We, as Blues Critic Records, released the compilation, entitled "It's My Time Now: The Best Of", which contained 4 new tracks and 14 of the Moonchild's best (18 total tracks). It was maddeningly difficult to create a single disc (80 minutes maximum on a CD) representative of his distinguished career. You see, not only is he a master of B.B. King-like guitar-based electric blues but he's also a creator of gorgeous (Deep) Southern Soul ballads. We only included one on "It's My Time" ("Winners Never Quit") but this new collection, "Mellow Moonchild", rectifies the problem by gathering other key ballads, Blues and 4 new tracks. This makes for the perfect companion to our release (shameless plug alert) or just a great stand-alone album. The noteworthy ballads include "Through With Love" from his third Ichiban Records release "What I Know Right Now", "Penny For Your Thoughts" from "I Got A Sure Thing" and "Wasting Tears" extracted from "Dance To The Blues", a 1995 album released on Haddix's own Wann-Sonn imprint.
As far as the new tracks "50-50 Relationship" is a sprite jump blues with horns, "Mr. Riley B. King", a slow Blues jam in praise of the late King Of The Blues B.B. King, "If You Know Better" benefits from a greasy, funky groove and tight horn fills and the grinding "Dog Biscuits" includes some of that famous Moonchild wit via use of the trusty men as dogs metaphor: "I like my coffee real hot/I like my women big and fat/Nothing but a dog that loves a bone/Most of the times he buries that".
Although this is technically a "best of" type release with some new tracks added it's one of the best overall portraits available from the unheralded genius of the Blues. Whether you have no Haddix in your collection (shame on you!) or have all his albums you will find yourself playing this one more often than nearly all the others. Essential. BUY CD
---
7-19-16
Deflating An Ego 2
It just gets better and better. It's a gift that keeps on giving. As you know I've been dressing down an amateur, attention-seeking troglodyte lately who has his own website where he writes reviews of Southern Soul albums. His hubris has gone off the map and has entered delusional disorder territory over the importance he places on himself and his site. This blanch-skinned fellow claims he's "defending the Southern Soul sound" and that he is a "guide" to black music. It seems he's quite fond of his abilities. The guy references himself as much as the artist he's reviewing. That's no surprise because rest assured the whole impetus of his website is to promote himself. Ever notice how often he refers to himself as "your" this or that?
Recently he burped out his little gem:

"P.S. Your (name withheld of drooling imbecile) recently took SOUTHERN SOUL BLUES author David Whiteis to task, telling Whiteis he was "shocked" and "concerned" the author wasn't keeping up with the youthful resurgence (J'Wonn, Pokey Bear, Tucka, Bishop Bullwinkle--haha) in southern soul. It's an elite fraternity, those who get in the way of your (name withheld of delusional, anorexic, shoe-sniffer) defending the "southern soul" sound"
As many of you likely know David Whiteis is an actual music critic. A published professional highly respected. He has published several well-received books on Blues and even Southern Soul (aka Soul Blues) and if you have ever read Living Blues magazine you've likely read his consistently balanced, well-thought out album reviews.
Yet this other "critic" thinks he "took...author David Whiteis to task". In the name of all that is Holy this is one of the most hilarious things I've read in some time. Sadly he wasn't trying to be funny. I assure you Mr. Whiteis didn't break the slightest sweat over being taken "to task" by the self-appointed "defender" of Southern Soul. He's too polite to react indignantly. He's humble and open to criticism despite his stature. The great "defender" is not.
Here's another one of his brain farts:
"My mistake with CDS and Dylann DeAnna is that I've always assumed (stupid of me) that he liked what I liked, and he'd experienced (the Deep South) what I'd experienced. And this, I suspect, is what is coming back all these years later to bite him (and me) in the ass. Dylann DeAnna doesn't really like southern soul.

Any more. "
People, I've met this nutjob one time. When I was living in California he was out there for some reason (to search for a clue?) and he wanted to meet me so I begrudgingly met him and we talked for about 20 minutes. I can say I was completely underwhelmed but, anyway, I find it comical that he assumed that I "liked what he liked". Why? We barely know each other. We're not friends. I don't even consider him a colleague. I've tried to be nice to him over the years. I've tolerated him. Answering his many emails about this or that. I didn't say a word when he copied and pasted large chunks of material from this website onto his own and then copied our Blues Critic Awards with his lame "Daddies", which I think he now calls "Southern Soul Awards". Guess what- it's just his twee opinion on who wins. There is no consensus. No votes. Just the fantasy world of one self-centered ectomorph. Not long ago I even considered his offer of doing some business together where both our sites would link to the other in symbiotic fashion. I wasn't upset at his plagiarism. He has no clue what I've "experienced" so his frequent assumptions have become obnoxious. Now he says I (and uses my full name) "doesn't really like Southern Soul. Any more". Not to pat myself on the back but acting as a record label I have paid for and assisted in the creation of over 100 Southern Soul & Blues albums. What has he produced? How can a non-musician have the audacity to think he is an authority on Southern Soul music- on black music in general- when all he does is leech off the people who produce the music? He hasn't contributed one song. He just sits back and smugly judges it.
I've only sent him music to review when he's practically begged for it. I've never really respected his opinion and now he's throwing a tantrum. See, he doesn't so much as write reviews but rather writes self-indulgent rants filled with unreliable opinions simply of what HE likes. It's all about him. The problem is he likely suffers from crushing insecurity (at having no musical talent) and is prone to writing out of petulance and rancor. He doesn't really care about the music. He cares about himself and uses the genre to make a name for himself. Well he has made a name and that name is....your "Daddy B A Dumbass".
---
7-18-16
Deflating An Ego
As I anticipated that self-absorbed, jealous, bed-wetter of a "critic" I told you about showed no class in writing an article about me personally 8 days after I reviewed him and his silly album reviews (without using his name(s) mind you). He also proceeded to say negative things about albums by Ricky White and Donnie Ray with his usual truculent, unbelievable opinions. This coming from a pasty white, thin, weirdo with no musical talent whatsoever. Stay tuned as I will further expose this unethical, black culture-tresspassing bandit for the shameless self-promoter he "B".
It's a shame because he used to have a little bit of humility and honesty. Check out this email from years ago when he was new.
click

He wrote this letter after I pointed out some nasty, personal things he said about Carl Marshall and Nellie Tiger Travis
He was responding in part to this email I sent a few days prior:
click

Compare that to the email he sent me July 9th of this year when I criticized one of his reviews. Warning! Superfluous profanity. He also is now divorced, which may explain one of his bizarre opening remarks about marrying me.
click

Sure I condescended in giving him an opinion on his reviews over the years. What is troubling is that this person seemingly can dish it out but just can't take it.
-Dylann DeAnna
---
7-12-16
Blues Critic Radio Southern Soul is BACK ON AIR!
HERE
---
7-10-16
new commentary "The Absurdity Of Talentless White Men Judging Black Music Like Southern Soul: Part 1"
(subject to potential revisions)
"If you don't have anything nice to say don't say anything at all"
Full disclosure first.
I used to be a "blues critic". This website still contains the vestigial phrase "blues critic" among its titles. Yes, this site began as an album reviews site, particularly of Southern Soul Blues music. Why? Because I had recently "discovered" this modern day musical style dubbed "Soul Blues" and/or "Southern Soul" and I needed a hobby. I fell in love with this music and I feasted heavily on music from Malaco/Waldoxy, Ecko and Mardi Gras Records, who were producing nearly all the music available from this genre. It's always exciting to find new music one loves. I know many of you share the sentiment with me.
When Blues Critic began no one else to my knowledge was dedicating a website primarily to Southern Soul album reviews. You could find some in Living Blues Magazine and the online Blues Bytes but for the most part this niche market was terribly under-represented. There also was the magazine Chittlin' Circuit if you could find a copy. Blues Critic and the album reviews soon became popular. This is in part thanks to Internet pioneers Jerry "Boogie" Mason and the late "Funky" Larry Jones who were the first ones to create websites dedicated to the genre of Southern Soul. They introduced Blues Critic to a larger base of Southern Soul fans. I remain eternally grateful. People apparently liked reading my reviews. People generally like reading reviews so that was no big surprise. As Blues Critic's popularity grew it eventually evolved into a cd store (after copious inquiries about "Where can I buy this or that cd?" showed a real need and, consequently, an untapped market). Blues Critic (and later Soul Blues Music) became the first Internet cd store that focused almost exclusively on Southern Soul and/or Soul Blues cds. I didn't expect the store would become so successful. I'm grateful to God for that since I started the website with zero plans to make money. It was just a labour or love (or so I thought). The website also led to the creation of the long-running Internet radio station "Blues Critic Radio Southern Soul" and the record label CDS Records. And the rest is history. Well, not quite. Being in the record label business of producing music and dealing directly with artists created in my mind and others a crisis of conscience over writing album reviews. I began to feel uncomfortable- especially being a white guy- commenting on black culture; promoting myself on the backs of predominately black artists and unquestionably black music. I began to feel like a "culture bandit". That is to say someone that adopts (steals) the culture of another race for one's own purposes and benefit. Whites have borrowed (to be charitable) from black music for nearly as long as black music has existed in America.
Being that Blues Critic expanded to include a record label it suddenly became a conflict of interest to review Southern Soul albums. Not just our own product but that of natural competitors (rival labels). But on a deeper level I began to really question exactly what service reviewing music provides? Yes people like to read reviews but just how influential were the reviews as to whether the reader would seek out the album and more importantly purchase it? How might that affect the livelihood of the artist or record label that spent money to create, distribute and promote the music, the art? And being that it is only my opinion why did I think so much of myself to believe I can continue judging other people's art? I am not a Southern Soul artist. I've written and produced songs but I'm not a recording artist so I honestly feel that only equals should judge each other. It is my belief that only Southern Soul recording artists can realistically judge their peers. Not some non-artist. Sure, you could say that writing reviews is in itself an art form. But that's not the point. In scientific literature for a paper to gain any credibility it must be "peer-reviewed" by others in the particular scientific field the paper touches on. Fine I say. Then music critics can judge other music critics…and thus I shall. So how about a review/critique of a reviewer/critic? Seems fair game to me. After all I stopped being a reviewer/judger of another's art. I repented. Not long after my repentance another (white) guy copied my original site (including yearly "awards", the difference being almost all our awards are voted on by readers not just the opinion of the Blues Critic staff) and went into the business of setting himself up as some kind of expert of Southern Soul. A "guide to black music". Suffice it to say: he sho' nuff aint.
Everyone is entitled to their own opinion.
Reviewing the reviewer. Those that can't do become music reviewers and those that can't write a good review become this guy.
First I must ask. What actual purpose does a music critic really serve? Why do we have them? It's just opinion and we all know what they say about opinions. More importantly, what drives a person to think he/she can judge someone else's art? What is going on psychologically or emotionally to cause a person to think they are somehow worthy of judging art? Could it be a self-absorbed, inflated regard for one's self? Is it just a lapse of judgment to write about something completely subjective yet do so with the air of authority? The review really only exists because of someone else's production. Without the album there would be no review of it so in a real sense music critics resemble parasites feeding on the blood, sweat and tears of someone with actual musical talent and his/her creations said talent produces. Now you may suspect I'm just being "bitter" or "whiney" or have sour grapes over some particular negative critique that some hack wrote but it goes well beyond that. Don't get lead astray by that red herring tactic when the bigger picture is: What makes a man/woman think they have the right to review someone else's art- and publicly? And for personal gain to boot? Sure I may believe that Nina Simone is vastly greater than Madonna but that is just my opinion. Is there some objective criteria to "prove" that Nina Simone's art is greater than Madonna's? Is it popularity for example? Well, Madonna has sold tens of millions more records than Nina Simone so does that mean Madonna's "art" is greater than that of Nina Simone's? It is my opinion that the answer is a resounding "HELL NAW". I detest Madonna. But what would motivate me to publish this opinion publicly? What is it about me that compels me to give such an opinion? What else is gained other than to promote me, the critic? Or perhaps just take a swipe at the Material Girl because I don't like her? What service to mankind do negative opinions/reviews of music provide? Why does one write such a review? An altruistic desire to protect the public? God forbid one of us wasn't warned and wandered across some bad art!
Sure a positive review can produce positive results for someone else but is that the reason I or anyone is doing it? Sometimes yes. I have wanted to promote my favorites. Most of us like to share. But then I ask myself: Why do I deserve attention by giving my humble opinion of an artist's work. The act really isn't humble at all. Is it justified because, admittedly, everyone likes reading reviews and people need someone to sift through and tell us what's good and what's bad? It's really a ludicrous and pointless exercise. We can't help it though. We like giving and sometimes even receiving opinions from others. We enjoy reading reviews and we may even find a particular critic that has the same tastes as us so his/her opinion is therefore trustworthy to us. I get it. Nothing I say is going to have any effect on the practice. But when does a review and reviewer go beyond just a review but more like a rant? Are there any unwritten laws or etiquette concerning the writing of reviews? Sadly, no but most of us are smart enough to notice when someone goes too far.
Well I believe it is time to write a review of a certain reviewer. I've bit my tongue far too long. This egomaniac must be taken down a peg or three. He takes himself way too seriously. I will not name him quite yet (see above), lest I give him more publicity than he warrants. Please don't ask. It doesn't matter and he would be thrilled by the attention. Don't feed the trolls.
See there's a somewhat popular, self-promoting, lily-white nitwit reviewer of Southern Soul who recently wrote this in his review of Sir Jonathan Burton's CD "New Swing Soul"
"Jonathan Burton is an arranger/producer, not a songwriter, and it finally catches up with him on his latest CD":
Yes, hard to believe I know. This clueless, absurd and inaccurate comment comes from a man who has never written a song or at least not one anyone knows or cares about. The hubris is staggering. Jonathan Burton is obviously a fine songwriter who has had a string of hit songs in Southern Soul such as "Funky House Party", "Best Day Of My Life", "Too Much Booty Shakin'", "The Party Don't Start 'Til I Get There", "Meat On Them Bones", "Southern Soul Showdown" to name a few. Nevertheless this self-appointed arbitrator of everything Southern Soul has decided to declare Mr. Burton "not a songwriter". It would be funny if it wasn't so embarrassingly and tragically ironic. But it gets him attention. People visit his site just like they visited this one to read the reviews. Plus negative reviews create controversy and that equals site visits (webpage "hits"). So this "critic" uses Mr. Burton to promote himself and his site. Mr. Burton is just a sacrifice to his colossal ego. To say a proven songwriter is "not a songwriter" is just moronic. Yes, everyone is entitled to their opinion but let's just analyze the motivation to publish such a silly opinion.
It's one thing to say you don't think the songs have much merit but to make a smug, petulant comment like "Jonathan Burton is…not a songwriter" doesn't even pretend to be an objective criticism. It's a "pet peeve" of his so what value does it really have to a reader? Compare this to a review by an actual professional, respected critic like David Whiteis. You would never find him saying something so incredible. Sure one doesn't have to have written a song to know what songwriting is so it's not a matter of whether one can competently write about a songwriter and songwriting but rather should he/she? Doesn't it reek of a lack of modesty and humility for a non-songwriter to call another "not a songwriter", especially someone that's written well over 100 songs? This Burton reviewer clearly has a personal issue about Mr. Burton as an artist. But think for a minute about the consequences of such an unfair attack. How does it affect the means by which Mr. Burton supports himself? This is his job. Among other things to write, record and perform songs. Then along comes someone who has no regard to how he/she might affect Mr. Burton's livelihood by trashing his skills. There's a saying: "If you have nothing NICE to say don't say anything at all". Could it be that this white, not-so-"nice" expert only cares about what he gains from hurting Mr. Burton? Maybe it wasn't his intention to harm Mr. Burton but he did regardless…and for what? Is it not to elevate himself and line his pockets? Again, without Mr. Burton creating something the review wouldn't exist. The critic is tantamount to a leech, no? Is that an exaggeration? I think not.
This is just one of a depressingly large number of examples where this megalomaniacal white "know-it-all" proves that critics "bear more grudges than lonely high court judges" to quote singer Morrissey. To be frank I highly doubt this critic could get an actual job as a writer as his output is often so unintentionally laugh-inducing that one must wonder if it's satire. He's needlessly verbose and often makes ridiculous references and analogies that leave one scratching their head and thinking "What the f!@#&?". He is truly an amateur but with a shameless lack of humility that should go with being one. He is not completely unentertaining but his opinions? They just kind of suck.
Yes everyone has the right to express their opinions or "reviews". This commentary is about when a reviewer goes beyond a review. But don't trust me- After all this is just a review and I am portraying the reviewer. So what inspired me to write this review of another reviewer? Arrogance? Self-justification? Self-righteousness? Pet peeve? Yep, probably all those. I used to be a critic after all. Damn. Maybe I still am. Call me a hypocrite if you must but even if you do that other reviewer's opinion still sucks.
But what does being "white" have anything to do with this? That is for part 2.
…to be continued.
-Dylann DeAnna
---
PAST WRITINGS
2015 SOUTHERN SOUL BLOG here
RETURN TO SOUTHERN SOUL BLOG HERE
---
(C) 2018. All written material found on this website is the property of Blues Critic and may only be used with permission and full accreditation (either "Blues Critic" or "Dylann DeAnna of Blues Critic") and link to this website.