BLUES CRITIC'S
Southern Soul Blog
A page for writings. Commentary, news and reviews.
Southern Soul, Rhythm & Blues News And Reviews
The Blues Critic is back! Well, sort of. Many of you may remember that this website began as an album reviews website of new and classic Southern Soul/R&B/Blues albums. We have decided to get back into the opinions game. It's just that...opinion. We actually question the usefulness of reviews so we are just doing it for entertainment purposes. People like to read reviews. Simple as that. We aren't accepting submissions for review. We will only review something we like or recommend. Our reviews will often be just as much commentary as review. If we don't like it we won't review it. Writing negative reviews is pointless and unnecessary in our opinion. People have their own tastes. There is no objective way to judge music. You either like it or don't. Yes we're totally self righteous but we have made peace with that. LOL.
In regards to reviews, we will use this grading system:
***** = Excellent. Best Of The Genre
**** = Very Good. Just Shy Of Great
*** = Good. A Solid Effort Though Not Extraordinary
** = Has It's Moments. Mediocre Over All.
(C) 2018. All written material found on this website is the property of Blues Critic and may only be used with permission and full accreditation (either "Blues Critic" or "Dylann DeAnna of Blues Critic") and link to this website.
**REFRESH THIS PAGE IN YOUR INTERNET BROWSER TO GET LATEST UPDATES**
---
03-19-18
"Best Of Page" has been added for 2012 Here
---
03-15-18
"Best Of Page" has been added for 2011 Here
---
03-13-18
"Best Of Page" has been added for 2010 Here
---
03-09-18
"Best Of Page" has been added for 2009 Here
---
03-06-18
Album Reviews/Commentary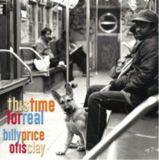 Billy Price Otis Clay "This Time For Real" (Bonedog/Vizztone 2015)
****1/2 Shortly before his death in 2016 the great Otis Clay recorded a pair of duet albums with two fellow Soul-Blues peers and admirers. The first, "Soul Brothers", was recorded with Johnny Rawls in 2014 and released by Catfood (that label name always gives me a chuckle as if the guy runs the label to pay for, well, his cat's food and that's something close to my heart). Rawls' & Clay's voices meshed marvelously as expected but I find the combo of Clay and Billy Price to be an even finer fit. Clay's career stretches back to 1964 (with the Gospel Songbirds) but is of course most famous for his stint with Hi Records where he had hits like "Trying To Live My Life Without You" (#24 R&B) and "That's How It Is" (#34 R&B"). Meanwhile relatively unsung Pittsburg hero Price has a discography that stretches back to 1981, including a now classic album produced by Swamp Dogg ("Can I Change My Mind?" 1999) and his excellent first long player for Bonedog Records, "East End Avenue". The latter made our Top 10 Retro-Soul/Soul Blues Albums of 2006 list. Price possesses a modest yet tension-filled voice that emits pent up soulfulness. Unlike Clay he doesn't seek to knock you on your ass with shouty rasps but picks expertly at your heart with pinched earnestness. Price's style is a perfect foil for Clay's powerful throaty harshness. While not as piercingly sharp as back in the day (he was 72 when he recorded this record) Clay still has that Deep Soul timbre and grit.
"This Time For Real" is a worthy showcase for these two soulful gents consisting entirely of smart covers. I say "smart" because we aren't forced to hear the godzillianth version of "Mustang Sally" or "My Girl". In fact other than Sam & Dave's "You Got Me Hummin'", Clay's own "All Because Of Your Love (#44 R&B)" and The Spinners' "Love Don't Love Nobody" this 12 song set features deeper catalog songs I wager aren't terribly familiar. I myself assumed 4 or 5 were originals so whomever selected these numbers knows their music history better than I. I was unacquainted with but enchanted by Percy Wiggin's Country-fried "Book Of Memories" and the vulnerable "I'm Afraid Of Losing You" originally cut by Quiet Essence on Hi Records circa 1972. One of the most moving and faithfully arranged covers is Los Lobos' "Tears Of God". This deep lilting slowie is one case where the cover version completely eclipses the original. Price and Clay wrench your innards with dueling bittersweet, aching phrases on top of icy organ and under luxuriant horn fills. Gorgeous. And speaking of horns Mark Earley (saxes) and Doug Woolverton (trumpet) absolutely slay on the swinging "Somebody's Done Changed My Sweet Baby's Mind" and the Funky rhythm & blues stomper "Going To The Shack". In fact praise must be given to the rest of the personnel: Duke Robillard (guitar), Mark Texixiera (drums), Brad Hallen (bass) and Brice Bears (keyboards) gave Price and Clay the keys to one hot ride that cruised through Soul's expansive history to gather these twelve songs.
"For Real" was produced by guitarist Robillard and despite my familiarity with some of his mammoth amount of work I had no idea he was this skilled behind the board. An internet sweep only highlights his work as a bandleader and many guest artist gigs. Well, add producer to his many trades. This album is substantial Soul music. "This Time For Real" is as actual as gravity
---------------------------------------------------------------------------------------------------------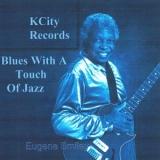 Eugene Smiley Sr. "Blues With A Touch Of Jazz" (KCity)
***1/2 Upon receipt of his promo package I was already familiar with Eugene Smiley Sr from back when I was hot and heavy writing album reviews for this website (before taking a long walk thru the wilderness with CDS Records). I reviewed his album "Legends" (as well as several discs from his label KCity Records) back in January 2007 and it ranked #4 of our Best Of 2007 list for Retro-Soul/Soul-Blues albums. I had almost forgotten about it until the pleasant surprise of new music materializing in our PO Box. The enclosed letter read: "It's been ten years since I've sent you any of my music." Smiley apparently had been busy helping up and coming Kansas City artists reach for their dreams during this time before suffering a "health setback" that sidelined him from 2014 until recently. Now recovered he's back to recording and despite my high expectations "Blues With A Touch Of Jazz" doesn't disappoint. Just as on "Legends" Smiley serves us with ten newborn beauties of horn-backed Soul Blues goodness. I'll admit any album I receive with the word "Jazz" in the title makes me nervous. The only Jazz I appreciate is the esoteric Ornette Coleman-type and I've yet to hear anyone dare attempt mixing Soul Blues with that. In actuality there's only a "Touch Of Jazz" as the title promises, almost entirely on the nifty instrumental closer "Sleep Walking".
The album briefly loses it's footing at the starting gate with "A Real Good Sign". It's a fine song as such but Smiley's vocals are mixed too low and given too much reverb. A remix would remedy that and, fortunately, things quickly get better. Track 2 is one of many cuts that's prime fodder for the Southern Soul Blues market courtesy of that ubiquitous cheating theme. It's a midtempo floater in which Smiley heard it through the grapevine that "People Are Talking" about his gal cheating on him. Perhaps things are looking up for him on the Sam Cooke-kissed "Ooh Baby", a shaggadelic Beach number where Smiley may have just found a new woman to replace the cheater. Maybe this happened when he was searching for "Someone To Love", which is also the first cut we added to our Southern Soul Radio station. Elsewhere Smiley gets to squeeze out some guitar licks on the bumping "Traveling Man" and slow blues "Blues This Morning". Just like "Legends" ten (11 actually) years earlier this is a fine assemblage of Blues styles with that teeny "touch" of Jazz. The production isn't as consistent as one would hope and a few songs suffer from muddy mixes but it is still on par sonically with most of the independently produced Southern Soul/Blues currently making the rounds.
Eugene Smiley Sr. once was part of an R&B group that recorded for the famed Brunswick record label subsidiary Dakar (Tyrone Davis, Major Lance). Originally called the Delmontes, they changed their name to The Visitors and enjoyed some local Chicago area hits in 1968 with "I'm In Danger" and "Changes". The group was short lived so Smiley moved to Kansas City in 1976 where he put together a group called Essence Of Love but by 1979 he retreated from the music business until 1992 when he formed another group, BWB and formed his label KCity Records on which we have "Blues With A Touch Of Jazz"
---
3-05-18
Site Update
Did you notice we are implementing a new way to listen to samples of the CDs in our store? We are adding a mini-player to replace the old "LISTEN" links. Here's a sample:
If it doesn't work for you or show up you need to install/enable Adobe Flash. You can download it HERE https://get.adobe.com/flashplayer/ (yes it's completely safe and legitimate)
---
3-02-18
"Best Of Pages" have been added for 2006, 2007, 2008 Here (added sound samples. We are replacing all "LISTEN" tabs with the mini-player since it works better)
---
3-01-18
Blues Critic Southern Soul Radio has been reloaded with new music Here
"Best Of Pages" have been added for 2003, 2004, 2005 Here
---
2-26-18
Restored All Past Interviews HERE
(Bigg Robb, TK Soul, Theodis Ealey, Floyd Taylor, Swamp Dogg, Bettye LaVette, Karen Wolfe, Stan Mosley many more...)
Finally completed BB King Artist Page HERE
---
2-25-18
Restored comments and reviews to Lou Wilson Artist Page, Lou Pride Artist Page, LV Johnson Artist Page, Marvin Sease Artist Page, Maurice Davis Artist Page, Mel Waiters Artist Page, Mighty Sam McClain Artist Page, O.B. Buchana Artist Page, Omar Cunningham Artist Page, Pat Brown Artist Page, Preston Shannon Artist Page, Quinn Golden Artist Page, Rick Lawson Artist Page, Robert Cray Artist Page, Robert 'Duke' Tillman Artist Page, Roy C Artist Page, Roy Roberts Artist Page, Sheba Potts-Wright Artist Page, Sir Charles Jones Artist Page, Stan Mosley Artist Page, Tad Robinson Artist Page, The Love Doctor Artist Page, Theodis Ealey Artist Page, Travis Haddix Artist Page, Vernon Garrett Artist Page, William Bell Artist Page, Willie Clayton Artist Page, Wilson Meadows Artist Page, W.C. Clark Artist Page, Z.Z. Hill Artist Page
---
2-24-18
Restored comments and reviews to J. Blackfoot Artist Page, Jerry L. Artist Page, Johnnie Taylor Artist Page, Johnny Adams Artist Page, Johnny Guitar Watson Artist Page, Johnny Rawls Artist Page, Kenne' Wayne Artist Page, Kip Anderson Artist Page, Lee Shot Williams Artist Page, Little Johnny Taylor Artist Page, Little Milton Artist Page,
---
2-23-18
Restored comments and reviews to Al Lindsey Artist Page, Archie Love Artist Page, Artie Bluesboy White Artist Page, Barbara Carr Artist Page, Betty Padgett Artist Page, Bill Coday Artist Page, Billy Price Artist Page, Billy 'Soul' Bonds Artist Page, Blues Boy Willie Artist Page, Bobby Rush Artist Page, Carl Sims Artist Page, Charles Walker Artist Page, Charles Wilson Artist Page, Chick Willis Artist Page, Chuck Roberson Artist Page, Chuck Strong Artist Page, Cicero Blake Artist Page, Clarence Carter Artist Page, Clay Hammond Artist Page, Darrell Nulisch Artist Page, David Brinston Artist Page, Denise LaSalle Artist Page, Dicky Williams Artist Page, Dr. Feelgood Potts Artist Page, Eddie Hinton Artist Page, Eddie Holloway Artist Page, Ernie Johnson Artist Page, Floyd Taylor Artist Page, Frankie Lee Artist Page, Gary B.B. Coleman Artist Page, Gregg A. Smith (many many more to come...)
---
2-22-18
Added reviews from 2008 2008 SOUTHERN SOUL BLOG here
Restored comments and reviews to Albert King Artist Page & Buddy Ace Artist Page
---
2-21-18
Throwback days....We are in the process of posting writings from the past, album reviews, commentaries, interviews. So far we have added album reviews from 2005 and album reviews and commentary from 2006 & 2007
2007 SOUTHERN SOUL BLOG here
2006 SOUTHERN SOUL BLOG here
2005 SOUTHERN SOUL BLOG here
---
2-20-18
Blast From The Past Album Reviews/Commentary
I was listening to some Prince today so I dug out an old review I did nearly a dozen years ago. Also, one of my favorite albums of that year was by Willie Walker & The Butanes so here's two reviews from 2006. Prince & Willie Walker...
Prince "3121" (NPG 2006)
**** The artist once again known as Prince has enjoyed a bit of a comeback the last few years partly due to nostalgia as the 80s generation has come of age. His previous disc "Musicology" was a mixed bag that mostly sold on the strength of high profile appearances (such as with Beyonce at the Grammys), a great video ("Musicology") and a monster tour. There really were no major hit singles from that record and this time it's obvious he's gunning for the charts. After all, his last bona fide smash was "The Most Beautiful Girl In The World" (#3 Pop) and that was 1994! So on "3121" he comes out swinging with everything from the Princely bag-o-tricks: You got the Al Green-kissed falsetto voice, synth/funk ("Black Sweat", "Get On The Boat"), Prince guitar rock ("Fury"), keyboard pop ("Lolita", "Love"), sultry slow jams ("Satisfied") and some good ole' eccentricity ("3121"). Firstly, I gotta admit I kinda dig the new Prince image. Since he's been involved with the Jehovah's Witnesess and become cleaner and seemingly happier he just oozes cool confidence. That said- what about the music?
Well, you know how it is- because Prince hit such highs with albums like "1999", "Purple Rain" & "Sign O The Times" everything the artist does is overshadowed by those triumphs. Face it the "Purple Rain" (and his reign) is over and Prince is now just another legacy pop artist putting out whatever music he wants to put out. There's no single as brilliant as "Little Red Corvette", "When Doves Cry", "Sign O' The Times" or "Kiss" but there's some darn good tracks. Interestingly, the current single and video is an obvious tip of the hat to "Kiss'. The Spartan synth funk/pop "Black Sweat" is a kissing cousin, albeit without as strong a hook, to that minimalistic dance funk gem. This deserves chart action. The wacky title track "3121" hearkens back to his one-man band "Sign O' The Times" heyday replete with that tweaked vocal effect ("Camille"). It's not much of a song just a fun jam before leaping into the retro-80s synthesizer pop of "Lolita", which may remind the young folk of Andre 3000. But that's a chicken and egg thing, no? The rocker "Fury" is what Jimi Hendrix might have sounded like in the 80s and "Love" strangely reminds me of a Janet Jackson song circa "Rhythm Nation". Oh yeah, Jimmy Jam & Terry Lewis produced that Jackson record and who were they influenced by again? Yep. The purple one. Perhaps the best track is "Word", with that clever beat, acoustic guitar, sax hook and guitar solo. So, while it doesn't stand a chance if compared to his paisley peak this is definitely his best record since 1995's "The Gold Experience". While I don't care much for pop music and though I'd like to hear him drop the mainstream and do a straight blues or classic Soul record it'd sure be nice to hear Prince on the radio again. This album should do the trick.
That last sentence...well the album didn't put Prince back on the radio again and sadly he never really did get much radio play outside Urban Adult Contemporary stations up until his death. I remember being a bit annoyed "Black Sweat" didn't become a hit (It debuted at #60 on Billboard almost entirely on sales and was off the chart by week two).
P.S. As a footnote I want to air a minor gripe I have that is sorta Prince-related. Ever notice that when someone brings up either Prince or Michael Jackson someone feels compelled to compare them? Why? Yes they are two Pop/R&B geniuses of basically the same era but I've always found it a bit suspect. I mean people have no problem mentioning Bruce Springsteen and Bob Seger without conflating the two into some silly duel. I've always felt it had to do with Prince and Michael being black, as if there really could only be the one token black pop star or something. Anyway, mini-rant over. Good news it's okay to dig them both. I like Prince very much but I love Michael. See? I just did it. They must have hated it while living to be part of a rivalry they didn't start.
-------------------------------------------------------------------------------

Willie Walker & The Butanes "Memphisapolis" (Haute 2006)
****1/2 For all the fans and critics bemoaning Soul music's reliance on machines these days I present you with a pacifier. 100% organic, natural Deep Soul music (and original songs to boot!). We're talking Hammond organ, a horn section, rhythm section with a pulse and an authentic O.V. Wright-styled Soul shouter. Actually, Soul aficionados already know about Willie Walker & The Butanes. Their 2004 LP "Right Where I Belong" made waves on both sides of the Atlantic. Blues Critic Online placed it in the Top 10 Soul Blues CDs of said year. Well, nothing's changed as Willie, songwriter Curtis Obeda and the Butanes (John Lindberg, Virgil Nelson, Robb Stupka) are back with an equally gritty slab of raw, sweaty aural pleasure.

It must be noted first that all 13 tunes are originals- so there's no godzillionth cover of "Respect Yourself" or "Mustang Sally" here- just some new relatives penned by Obeda. Wasting no time "Memphisapolis" commences with a vintage Stax-kissed groove on "What's It Take", which even quotes "In The Midnight Hour" (musically) following the chorus. You wonder who's the star here- Walker's throaty rasp or the tidal wave of horns (Jim Greenwell-sax, Michael B. Nelson-trombone, Brad Shermock-trumpet). Like a lot of Obeda's compositions the song is more groove than melody. Many of the songs aren't immediate but slyly burrow their way into your heart on repeated listens. Not so for "My Baby Drives Me Crazy", "Opposites Attract" and "Thanks For Being There"; a trio of easily accessible Memphis movers replete with female backups and riffing horns. Some of the cuts here were originally intended for others: "Real Love" for Al Green; "I'll Get To You" for Bettye LaVette; "Thanks For Being There" for Tyrone Davis but those shoes are now filled by Walker just fine thank you.

The gem of the set is "Exactly Like You", a midpaced 50s-styled ballad about brotherhood that bear hugs your soul. "What's it Gonna take for you to see/You're exactly like me...we're both men but we're living different lives". It's a stunner. The Deep Soul "Cry Cry Cry" (not the Bobby Bland song) isn't far behind. The liners say this song was the first Walker and Obeda demoed together. "Real Love" has a definite Al Green/Willie Mitchell/Hi Records thang going for it with Walker delivering a more mellifluous vocal than usual. The man's a rarity these days- singing Soul with a pitch and pain the greats like Pickett, Redding, Clay, Cooke & Wright used to do. Walker's career does stretch back to those same 1960s with the famed Goldwax and Checker labels. Only a handful of 45s were issued and there hasn't been much since. His profile was augmented a tad when his "There Goes My Used To Be" appeared on the excellent compilation, "The Goldwax Story". Surely there were many who found it hard to believe a voice like his would be under-recorded (although I hear there's mucho unreleased Walker out there somewhere). Fortunately Obeda and his Butanes had the wisdom to back Walker and he couldn't ask for a more dedicated bunch. Take a listen to the Butanes get down, get funky and get loose on the last half of "The Last Time" to know what I mean. They may live in Minneapolis but their hearts reside in Memphis and there you have "Memphisapolis"."
P.S. Walker now goes by Wee Willie Walker and his 2017 album with the Anthony Paule Soul Orchestra entitled "After A While" has been nominated for 5 Blues Music Awards!
---
2-18-18
Added new Artist pages on Etta James, Sonny Mack, Jo Jo Murray , Mr. Sipp , Buster Benton
---
2-14-18
View The Top 50 Southern Soul, Rhythm & Blues Albums 1982-2015
---
2-12-18
Album Review/Commentary
Frank Mendenhall "Hard Times" (Wurst Act 2004)
***** Gone way too soon. Frank Mendenhall passed away in 2007 at age 59 but not before he released three albums including "Hard Times" - simply one of the greatest Southern Soul/R&B albums ever created. Mendenhall possessed a weary, doleful voice that oozed n' ached Soul. On his first two albums ("Time" & "Sweet Love") Mendenhall displayed his eclectic roots of Soul, Blues, Reggae, somewhat pedestrian adult contemporary balladry but outside of "Time" and first hit "Shont Dont Dont" he hadn't yet perfected his trademark sound. When "Hard Times" dropped six long years later it was clear Mendenhall has created a masterpiece. Gone was the faux-Reggae conceits and the wimpy beat ballads. In it's place was song after song of hard hitting Southern Soul, rhythm and a little Blues with a propulsive groove bumping on top of an organ/bass foundation. To my ears Clarence Carter's "Slip Away" is a template Mendenhall uses time and time again to great effect. Just about every song on "Hard Times" has at some point gotten it's share of airplay. I recall when it first dropped. Many of you will remember the late great Funky Larry Jones of the Soul And Blues Report- best known for the Top 25 Southern Soul Chart. The week after "Hard Times" had dropped both the title track and "Jealous" made their Top 25 chart debuts. As months passed "Party With Me Tonight" and "All Blues Saturday" had also begun to spread.
"Hard Times" covers familiar ground lyrically. The blues are a condition. From matters mundane to the personal to even the spiritual the Blues can give you a catharsis. After all if "you don't dig the Blues you got a hole in your soul" as Albert King said. Well, Mendenhall's got the blues thanks to money problems on the title track: "Sitting here wondering what went wrong/I got nothing to lose/Everything I had I lost/Got raindrops falling on my window pane/Got teardrops falling in my heart and it causes my pain/Tell me tomorrow will be a brighter day/But I can't worry about tomorrow when I'm worried about today". This tag teams "Gone On Away From Here" where he's been "Walking this long road/Seem like I'm getting nowhere/Been waiting on my ship y'all/Seem like it just won't come in/Done lost my woman after losing my job". But the album isn't all downers. The galloping groove of "All Blues Saturday" is one of the things Southern Soul aka "grown folks" look forward to. "I've been waiting all week long y'all/For the all Blues Saturday y'all/I just wanna listen to the Blues/Then I wanna dance all day". Maybe later the same day he's inviting you to "Party With Me Tonight", which has aged as the most famous track from the record. We also have sagacious relationship advice and admonitions. On "What She Can't Get At Home" he, in a nutshell, echoes what Johnnie Taylor said about a man "doing his homework" because "She's out there getting what she can't get at home". The shoe is on the other foot with "Locked Doors". This time he's the victim as he channels Atlantic Records/Otis Redding on this Deep Soul slowie. Here he's fed up with her leaving him at home while she's out all night. He tells her he'll "find somebody else who wants it" if she doesn't want "it".
Mendenhall is not limited to cliché's evidenced by confessional songs like "Dish It All Out" where you may have guessed it: He can "dish it all out" when it comes to cheating but "sure couldn't take it" when he found out his woman "was doing the same thing too". On "Jealous" he admits to being insecure and protective because of "how good (her) lovin' is".
The overall arrangement and playing is cohesive throughout. Further making this the one must own Mendenhall album is the inclusion of his aforementioned two best pre-2004 songs ("Time" & "Shont Dont Dont"). Every song is a gem. Absolutely essential.
---
2-6-18
Album Review/Commentary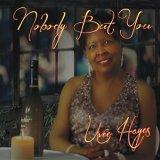 Uvee Hayes "Nobody But You" (Mission Park)
***1/2 Uvee Hayes has straddled the lines between Blues, Soul, Jazz and later Southern Soul throughout her career. She is one of precious few artists that have been able to make a mark in mainstream Blues as well as the Southern Soul markets. Hayes was born in Mississippi but relocated to Missouri after marrying St. Louis Radio Hall Of Famer Bernie Hayes, who started his independent record label Mission Park in order to issue Uvee's recordings.
Uvee's first LP was released in 1984. The 7-track album was entitled "I.C.U.U.V." and introduced the world to a smooth, sometimes sultry singer with a unique, identifiable timbre. In 1986 an obscure imprint Bunky 7 Records released one of the tracks from the LP on a 12 inch single ("He's My Man") followed by another 12 incher entitled "B.Y.O.M (Bring Your Own Man)" coupled with "He's My Man". It would be several more years for new music to appear. Mission Park released Uvee's first CD, "On My Own" in the mid 90s. More notable was the 1998 release "Sweet & Gentle", a 14-track collection of both old and new recordings. It was at this point people started to take notice. This pattern of recycling older tracks with fresh material continued in 2001 on the 15-track "There'll Come A Time". All these early releases were aimed at the Blues and Jazz markets.
In 2009 Uvee signed with the fledgling CDS Records label, which issued a 17 collection of (yet again) both new and previously-released tracks. The label chose her duet with Otis Clay, a cover of Johnnie Taylor's "Play Something Pretty" (also the album's name), as the first single but it was the follow up, "Maintenance Man", that put Uvee on the map in Southern Soul. Boosted by WDIA out of Memphis in late 2010 the song has gone on to receive extensive and consistent airplay and sales over the past seven years.
Mission Park issued a new collection, "True Confessions" in 2011, which featured another duet with Otis Clay ("Steal Away (From The Hideaway)"), but it was the next album that produced her next successful song. Taken from 2014's "In The Mood", the track "Handy Man" was a sequel to "Maintenance Man" and followed a similar shuffle-bump arrangement. You'd think Uvee would ditch the Blues and Jazzy elements to her music but fortunately she has not. So that brings us to 2017 when another sequel to "Maintenance Man" makes it's appearance on "Nobody But You"
The groove-heavy "Mr. Fix-It-Upper" has Uvee singing: "Met this man/Said 'I was watching you'/'I was wondering whether I can talk to you'/'I see you had a maintenance man then you had a handy man'/'I understand they were doing the best they can....'/'...allow me to introduce myself to you'/'I'm the man that's gonna give you what you need'/'I'm Mr. fix-it-upper...you tried the rest now try the best'".
It remains to be seen if this is the one that gets the job done or another mechanically-inclined, jack-of-all-trades steps up. Even better is "Your Love's Gotta Hold On Me", a Tyrone-Davis-like headbobber with an especially pretty and emotive vocal from our heroine. It's wonderfully retro but doesn't sound out of place on a typical Southern Soul playlist. In fact it's a contender for the best track she's cut so far.
The down home "I Wanna Hear Some Blues" should satisfy her Blues contingent. "Hold On" and "Oh Baby" are lovely, electric piano and synth-led slow jams that gives us that "smooth and gentle" Uvee we crave. "That's How You Make Me Feel" is a midtempo number fueled by programmed horns and a sing-along-worthy refrain.
And finally the title track incorporates subtle guitar noodling and vocoder-ized backing vocals into a slinky, breezy slow song. And then it's over. Too soon. The seven songs on "Nobody But You" are some of the best of her career and with the addition of a couple tracks this could have been her best album to date. It's still highly recommended. BUY CD
---
2-6-18
Blues Critic Radio Southern Soul Radio Updated Here
---
2-4-18
Added new Artist pages on Lomax, Stan Butler, Pokey, J. Red-The Nephew, Lola, Leon McMullen, Val McKnight, Jeter Jones & Sharnette Hyter
---
2-2-18
Album Review/Commentary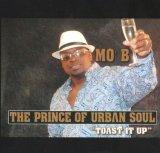 Mo' B "Toast It Up" (self released)
**** His name is pronounced "mo bee" not "mob". You'd be surprised how many goof on that one. Legal name Marrisee Boyd. He's also gone by "Mo B The Prince Of Urban Soul". I've known about Mo' B for some time. He was always bubbling over and under the radar for years but I wasn't aware of a full CD until we reached out to him on Facebook. Glad we did. "Toast It Up" is a tour-de-force 14-song set full of club bangers and sweet, buttery goodness. Get it? "toast" and "buttery". Aw, never mind. Wrong kind of toast. Annnnnnyway, the derivative current single "Here Kitty Kitty Stomp" is a head-bobbin', shuffle-bumper in double-time that nicks KC & The Sunshine Band's famous keyboard riff from "Boogie Shoes" (as did Nellie Tiger Travis' "If I Back It Up" and many others) and lyrics from "Atomic Dog" ("Why must I feel like that/Why must I chase the cat?"). It's a delirious, loose bit of fun that's truly contagious (in a good way). If ever there was a track tailor-made for chitlin' circuit dance floors this "B" it.
The galloping title track is a great contender for a follow up single. "Toast it up/Hold up your cups/Get your drink on". This is straight party music that manages to reference many welcome cliche's in Southern Soul life ("BYOB", "BBQ", "DJs playin' Southern Soul", "All the ladies lookin' beautiful"). After all everybody knows grown folks like to get down and have a good time. The midtempo "Beautiful" has a retro-mid 80s R&B arrangement and style. Underrated decade for Soul music. There's a brand new chapter to the infamous long standing "Jody" saga (that lowdown so-and-so sexing up your woman while you're working). Well, "Jody Got His Ass Whooped"! Finally! See, Johnnie Taylor may have said "Ain't no use in going home/Jody's got your girl and gone." Well, Mo' has different ideas. Seems, Jody was out bragging about hooking up with Mo's gal so Mo decided to come home early one afternoon "on his ass". And the lyrics explain what happened: "While Jody was swingin' his d***/I was beating on him with this stick". That says it all, doesn't it? Jody finally got what's coming to him. This is one of two tracks only found on the CD version of this album. The other is a rolling downhome Blueser, "Hitting On Me". Harmonica on a Southern Soul album? Yep! Mo' is informing you (and Pokey?) "Your side piece is all over me". Well you know what they say? If he/she is cheating with you he/she probably will cheat on you too.
Mo' gets romantic on "U My Lady", a slinky slow number, as is "Baby Come Home" and "8 Dayz". Meanwhile "Old And Gray" ups the ante on lovey-dovey. What woman doesn't want to hear "Even when when I'm old and gray/I'll have a kiss for you/Even when you're old and gray/I'll still be your boo". I'm betting not a one. In a nutshell "Toast It Up" feels like an album full of pent up ambition and inspiration, years of songwriting and planning, just waiting for the right time to cut a full-length album. There's no duds. Mo' may as well have titled the LP "Greatest Hits". This one definitely deserves attention and should produce plenty of hits. BUY CD
---
2-2-18
Winners!
2017 Blues Critic Awards for Southern Soul HERE
---
PAST WRITINGS ARCHIVED
2018 SOUTHERN SOUL BLOG here
2017 SOUTHERN SOUL BLOG here
2016 SOUTHERN SOUL BLOG here
2015 SOUTHERN SOUL BLOG here
2008 SOUTHERN SOUL BLOG here
2007 SOUTHERN SOUL BLOG here
2006 SOUTHERN SOUL BLOG here
2005 SOUTHERN SOUL BLOG here
INTERVIEWS here
---
(C) 2018. All written material found on this website is the property of Blues Critic and may only be used with permission and full accreditation (either "Blues Critic" or "Dylann DeAnna of Blues Critic") and link to this website.