Rue Davis

Buy CDs
An exceptional writer, producer, recording artist and performer of Blues, R&B and Southern Soul Music for many years, Davis has bounced from label to label releasing solid Johnnie Taylor-esque soul but has yet to get the commercial breakthrough he deserves. At 2005's Jackson Music Awards he received "The International Songwriter of the Year Award as he has written many other hit songs for other recording artists. As of this year he has released his 6th album of original material for his fifth label, Studio Showtime.
Album Discography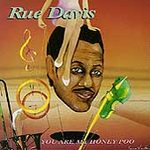 "You Are My Honey Poo" (Kon-Kord 1995)
**1/2 Twin Brothers Estus & Lester Patterson suit Davis up with some fair material like the lovely "Heaven Has Sent Me Your Love" and the upbeat "I'm In Love With The Girl Next Door" but, unfortunately, the album's production and arrangement ae a letdown. The cheesy synth "strings" ruin the otherwise fine "Hard To Live Without You" and the mix on the tepid "Baby" buries Rue's vocals with the rhythm section. Still, the cute "Honey Poo" and the blues "You Gonna Make A Good Man Do Wrong" hold up rather well. Another issue is the garish album cover! Bizarre. Things greatly improved next time out.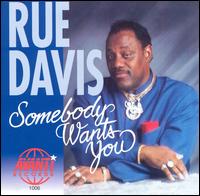 "Somebody Wants You" (Avanti 1997)
1. Shoopedoo
2. Somebody Wants You (Guess Who)
3. Can I Hold on to Your Hand
4. Won't You Try Me
5. Don't Leave Me
6. I Believe I'll Take Her Home
7. Cutie
8. Dreaming About Someone
9. You Need a Real Man
10. Do You Want to See Me
11. Your Love Divine
12. You Got Me Worried
13. True
14. Love and Affection
**** Very good soul/blues release reveals Rue's remarkable ability to sound like many singers all in one. Besides the undeniable Johnnie Taylor inflections ("True") he's also a dead ringer for Z.Z. Hill on the stunning deep soul "Can I Hold On To Your Hand". Davis gives an assured, raspy vocal like it was 1964 in Muscle Shoals. From there he becomes Bobby "Blue" Bland on the slow blues "Do You Want To See Me" and even can sound like Joe Cocker as on "Won't You Try Me". What a talent! Sometimes this gift has overshadowed his own persona as it's hard to know for sure who Rue Davis is. Nevertheless, this 14-song collection should have made Davis a household name. The production may sound dated at times but Davis' talent shines through.

"Sings With Friends" (Avanti 1998)
1. Movie Star
2. One Chance
3. You Don't Love Me
4. Tip
5. Thanks for Saving Your Love
6. I Can't Help Myself
7. Get Your Lies Straight
8. Brand New
9. Miracle
10. I'm Going on With You
11. Perfect Combination
12. Forgive Me Darling
13. Change Your Ways
14. Red Hot Mama
15. That's Why I Love You
*** It was inevitable. Rue's remarkable ability to emulate other great singers takes a logical step with this release. The "With Friends" is of course Rue himself. The liner notes say "When he was a boy his mother would ask him to sing a Johnnie Taylor or Sam Cooke or even a ZZ Hill song. He would stand there and sing from his heart". Another talent Rue has is songwriting as he either wrote or co-wrote all 15 tracks here. On the Hi Records-inspired "One Chance" he captures Al Green. On the country soul "You Don't Love Me" he sound like Ray Charles. "Johnnie Taylor" sings with Rue on "Tip", which sounds similar to Taylor's Malaco output. Z.Z. Hill comes out on the fine "Change Your Ways" and "Tyrone Davis" slides on in for "I Can't Help Myself". On some of the tracks it's harder to tell what "friend" he's singing with. Perhaps Bobby Bland on the retro "That's Why I Love You So", Bill Withers or James Carr on "Forgive Me Darling". Maybe Marvin Gaye on "I'm Going On With You". Had these been straight imitations the concept would have worn the album thin, but it's Rue Davis singing with his own voice and he just so happens to have immense range.

"Candy Sweet" (Off The Hook 2001)
1. Tippitaboo
2. Candy Sweet
3. I'll Be Your Shoulder
4. I Love You Babe
5. You Set Me Up
6. Gotta Give Him Love
7. I Truly Love You
8. You Oughta Stand Up
9. I Want More of Your Love
10. You Need to Get You a Kit-Kat
11. Precious
*** Yet another record label for this terrific singer and this time he seems to be settling into a definitive Rue Davis sound- smooth contemporary R & B and midtempo Retro-Soul. His influences are unmistakable. Yes, he sounds like Johnnie Taylor on the slow rolling hit "Candy Sweet" and the bass-heavy groover "Gotta Give Him Love", Al Green on the Memphis Soul "You Oughta Stand Up" and Bobby 'Blue" Bland on the slow blues "You Set Me Up" but the album feels like a whole, rather than a series of singles like "Sings With Friends". That "down home blues" of Z.Z. Hill shows up on the funny "You Need To Get A Kit Kat" and the sweet, romantic crooning "Precious" shows his versatility once again.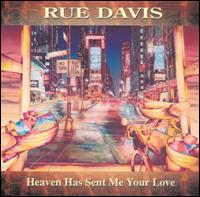 "Heaven Has Sent Me Your Love" (Kon-Kord 2003)
Reissue of the "Honey Poo" Album
1. Honey Poo
2. Don't Let Nobody Make a Fool of You
3. I'm in Love With the Girl Next Door
4. Hard to Live Without You
5. Heaven Has Sent Me Your Love
6. Heaven Has Sent Me Your Love - (interlude)
7. You'll Never Find Another Baby
8. Love Is So Good When You're Stealing It
9. Baby
10. What Becomes of the Brokenhearted
11. You Gonna Make a Good Man Do Wrong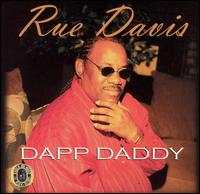 "Dapp Daddy" (Knock On Wood 2003)
1. Take Me Back to Farish St.
2. (We Were) Taylor Made
3. This Young Thang Ain't for Sale
4. A Lonely Man
5. So Fine, So Cool & You're Beautiful
6. Johnny, You Were Our Friend
7. Just Ask Me
8. I'm So Glad
9. Let Me Lay You Down
10. Shake & Pump It
11. 24 Hour Lover
12. Set You Free
13. Dapp Daddy
14. You Set Me Up
**1/2 The vocal chameleon is back! This this new set features 14 tracks written by W. Woodard, including the great tribute to Johnnie Taylor called "Johnnie, You Were Our Friend". Only JT's son Floyd sounds more like JT than Rue Davis. It's a tasteful hallmark to a departed friend. Another standout is the swinging valentine to Mississippi's famed Farish Street, home of the Alamo Theater, called "Take Me Back To Farish St." Davis gives a warm, understated vocal that captures the nostalgic mood. "This Young Thang Ain't For Sale" is a funky blueser with a throaty vocal and "Set You Free" is a head-bobbing ZZ Hill-kissed jam. Slick, R &B dancers and smooth slow jams round out the majority of the disc. Davis seems to have set aside his uncanny ability to impersonate other great singers (Johnnie Taylor, ZZ Hill, Bobby Bland, Al Green) and gives us the real Rue Davis.

"For Real" (Studio Showtime 2005)
1. Between the Sheets
2. You're So Sweet
3. Treat Her Like a Queen
4. You Don't Have to Cry No More
5. Tell Me What U Want
6. Baby Cakes
7. You Haven't Been Loved by the Right Man
8. So Glad You're Mine
9. Between the Sheets - (Remix)
10. You Don't Have to Cry No More - (Remix)
***
1/2
What if I told I just discovered a singer that's nearly as good as Johnnie Taylor and Z.Z. Hill all wrapped in one? If you were a record company A & R man you'd be quite intrigued. As a music fan it would be a hallelujah time! Well I didn't discover such a singer, he's been around for years and his name is Rue Davis. After making some noise with his 1995 single "You Are My Honey Poo" Rue has been like Roy Hobbs in "The Natural", pacing the dugout in the Southern Soul world waiting for the chance to knock one out the park. In the meantime he's been steadily churning out great songs for others and releasing terrific albums that only the hip soul geeks know about. Studio Showtime is the sixth label home for Davis in 10 years and it's one of his finest. After years of proving his uncanny ability to sound like other great singers (Hill, Taylor, Al Green, Tyrone Davis, Ray Charles) he's settled into a consistent Urban Contemporary template on his last three discs. Like "Candy Sweet" and "Dapp Daddy", the new "For Real" is a sultry, soul/blues stew. From the opening chords of "Between The Sheets" its obvious Rue has an affinity for "Sexual Healing"-era Marvin Gaye. Longtime arranger Harrison Calloway, Jr. and producers Davis and Vernon Webster envelope Rue's yearning vocal in a cozy creeping flow. The song is even better as a guitar and vocal remix near the end of the disc. The swinging soul of Sam Cooke meets Motown David Ruffin on Rue's "You're So Sweet". (Try and tell me Rue's phrasing on the first verses don't remind you of Ruffin!) Fans of Johnnie Taylor's creamy soul will adore "Treat Her Like A Queen" and the hip shakin' groove of "Baby Cakes". But the tippity-top jam here is the gorgeous "Tell Me What U Want", which shows Rue also digs "Let's Get It On"-era Marvin! (Interestingly he has a line here that says "I got some sexual healing). If you claim to love slow n' mellow soul music Rue's got what you want. Hey Jive why not give Rue a deal?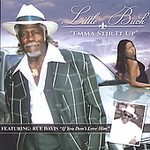 Little Buck (features Rue Davis) "I'mma Stir It Up" (Studio Showtime 2005)
1. Disco 2005
2. Anybody Wanna Dance with Me
3. I'mma Stir It Up [Remix]
4. You Ain't Gettin' It (Until You Steal It)-Rue Davis
5. Big Hipped Woman
6. If You Don't Love Him
7. Draw the Line
8. Yum-Yum Man-Rue Davis
9. When I Was Sad
10.I'mma Stir It Up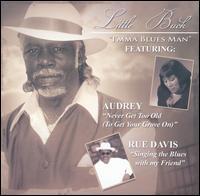 Little Buck (features Rue Davis) "I'mma Blues Man" (Studio Showtime 2006)
1. Singing the Blues with My Friend (with Rue Davis)
2. Never Get Too Old (To Get Your Groove On)-Lady Audrey
3. Shack 2005 (with Rue Davis)
4. I'mma Blues Man (You Knew What You Had) (with Rue Davis)
5. Draw the Line
6. Knocking at the Door of Your Heart
7. You Ain't Gettin' It (Until You Steal It)-Rue Davis
8. I Need a Midnight Snack
9. If You Don't Love Me-Rue Davis
10. You Knew What You Had
11. Knocking at the Door of Your Heart
12. His Love, His Holy Spirit and Grace-Lady Audrey
13. Lets Make This a Special Christmas
14. Lets Make This a Special Christmas

"Return Of The Legend" (Boom Town 2008)
1. Down Home Blues
2. I Believe in You
3. I Wanna Be Loved
4. I'm Giving Up the Streets
5. I Promise
6. Let's Have a Real Good Time
7. Tell Me, When Was the Last Time
8. We Got to Stay Together
9. Sophisticated Lady
10. I'm Gonna Keep Loving You
11. Change Is Gonna Come, A
12. You Made My Dream Come True
13. Let's Do This Thing
***1/2 The boastful title is true, albeit in a limited sense. Davis has never scraped the national charts nor sold enough records to catch the attention of the I.R.S. but in the so-called chitlin' circuit he is indeed legendary. Perhaps he's mostly known for his uncanny ability to sing like Johnnie Taylor, ZZ Hill, Al Green and other legends. A reality highlighted on his out of print Avanti CD "Sings With Friends" . Of course he's also an in demand songwriter with over a hundred published songs recorded by himself or his peers. "Return Of A Legend" has popped up on Rue's sixth record label in a dozen years. This time Davis gives the producer chores to someone else, one Carl Marshall.
Oddly, though the set boasts mostly originals it opens with a couple covers. Of course "Down Home Blues" & "I Believe In You" are exquisitely sung but too familiar as of late (Sam Cooke's "A Change is Gonna Come" also makes an appearance later on). Nevertheless there's ten new co-writes between Davis and Marshall. The downhome Blues "I'm Gonna Keep Loving You" shows no cover was needed. Better is the very Tyrone-like "I Wanna Be Loved", vintage modern Soul. Like putting on your favorite tube socks on a cold day it just warms you up. "I'm Giving Up The Streets" is another midtempo roller with Davis settle down and "staying home with my baby". This is followed by the knockout slowie "I Promise". Pure Johnnie Taylor supreme (sorry Rue we know you are your own man). One wonders who does JT better? His son Floyd Taylor or Rue? The possible single "Tell Me When Was The Last Time" is pretty great too. We've already got our money's worth at this point.
It's not all slow rollin' as "Let's Have A Real Good Time", "Sophisticated Lady" & "Let's Do This Thing" pick up the pace for your boogie needs (but are noticeably inferior in comparison to the other tracks. "Do This" is particularly clunky, sounding like something Marshall himself cut before he got his producer chops). He's never really gone away but this still feels like a triumphant return.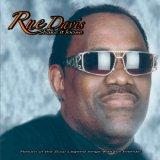 "Shake It Loose" (Kon-Kord 2014)
1. Shake It Loose
2. I'd Rather Be Blind, Crippled & Crazy
3. Bring It On Home To Me
4. Cher
5. I Got A Crazy Woman
6. Let's Make Some Whoopie
7. Let's Do The Shag
8. Talk To Me
9. Touch Me
10. Two Way Lover Affir
11. You Can't Have Your Cake And Eat It To
12. Thank You Greeting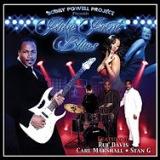 Bobby Powell with Rue Davis, Carl Marshall "Big Hip Woman" (1 Stop Graphics 2014)
1 Special (with Rue Davis)
2 I'm Going to Where the Party At (with Rue Davis)
3 Saving My Love for You (with Rue Davis)
4 Dance for Me Sexy Lady (with Rue Davis)
5 I Want to Love You Down (with Rue Davis)
6 Two Kinds of Lovers (with Stan G)
7 Let's Do This Thang (with Rue Davis & Carl Marshall)
8 I Wanna Know What Kind of Love You Got (with Stan G)
9 Pop Corn Love (with Stan G)
10 They Want My Women
11 Talking About the Same Old Thang
12 Special (Remix) (with Rue Davis)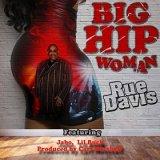 "Big Hip Woman" (1 Stop Graphics 2016)
1 The Love of My Life
2 I'm Looking for the Real Thing
3 Working on Our Love Thang
4 A Woman Needs Love
5 When I Was Sad
6 Big Hip Woman
7 Can I Hold on to Your Hand
8 You Knew What You Had
9 Give the Children a Chance
10 Forgive Them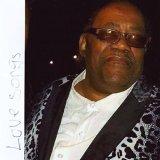 "Love Sings" (Rue Davis 2016)
digital-only release of Rue's slow jams
1 My Honey Pooh
2 I'm in Love with the Girl Next Door
3 I Be Your Shoulder to Cry On
4 I Can't Help Myself
5 Somebody
6 Your Love Devine
7 Tell Me What You Want
8 Candy Sweet
9 Thanks for Saving Your Love
10 I'm Giving up the Streets
11 Your Man
12 I Promise