Nellie "Tiger" Travis
BUY CDS
The girl's got Soul. I'm not talking about shallow vocal tricks but deep Gladys Knight/Tina Turner Soul from the gut...
Like many Soul singers Nellie Travis's love affair with music began at church in her hometown Mound Bayou, Mississippi. During mid 1980's she san lead for the Mississippi based group "SSIPP", opening for acts from Dee Dee Warwick to Ray Charles. During this period she also recorded extensively in Memphis under the direction of Ed Townsend.

Since relocating to Chicago in 1992, Nellie has been singing throughout the Chicago, Texas, Ohio, Kentucky, California, Mississippi, New York, Indiana, Tennessee, Virginia, Michigan and Wisconsin.

Having blossomed as a blues force to be reckon with, Nellie now performs with her own band, The Men in Black. Not only is she a staple in the "Home Of The Blues" (Chicago) but she also has standing engagements overseas, performing in Greece, Germany, Brazil, Italy and Japan.

Ms. Travis released her debut CD in September 2000 titled "I Got It Like That". It was a critically-acclaimed set of mostly original Blues. In the same year she appeared on a Japanese- backed CD featuring Shun Kikuta entitled "Heart & Soul" for Yoshinaga Ichinose M & I Co. Nellie is also featured artist on Biscuit Miller's debut release, lending her vocal talents in a duet called "Let's Go Fishing".
In 2005 her CD, "Wanna Be With You", became an underground smash on the "Southern Soul" circuit. Songs like "You Gone Make Me Cheat" & "If I Back It Up" can still be heard frequently on radio and in clubs.
This success continued in 2007 when she signed with CDS Records and released "I'm A Woman"
Album Discography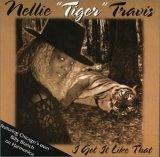 "I Got It Like That" (Tiger Belle 2000)
1. Oil & Water
2. I've Got Amnesia
3. One Man's Woman
4. I Got It Like That
5. Hooked On You
6. Dime & A Quarter
7. It's Over
8. Something Special
9. Get Your Groove On
10. Thank You
11. Thinking Of You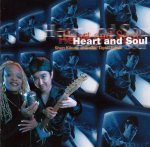 Shun Kiluta & Nellie Tiger Travis "Heart And Soul" (Blues Sox 2000)
1. Dirty Old Woman
2. Thrill Is Gone
3. Higher Ground
4. I'd Rather Go Blind
5. Let's Do It Again
6. Muddy's home
7. Got My Mojo Working
8. Chicago midnight
9. Give me one reason
10. Dreamer
11. I've got amnesia
"Wanna Be With You" (Da' Man 2005) LISTEN
1. Baby Mama Drama
2. Super Woman
3. You Gone Make Me Cheat
4. Sex Machine
5. Teary Eyed
6. Good Lovin Daddy
7. One of These Days
8. Baby Baby Baby
9. I Wanna Be With You
10. If I Back It Up
11. Who's Foolin Who ?
12. What You Won't Do

Nellie "Tiger" Travis "I'm A Woman" (CDS 2008) LISTEN
1. Don't Know Where You're Going (Intro)
2. I'm a Woman
3. Slap Yo' Weave Off
4. Don't Talk to Me
5. M.O.D.
6. Rock With You
7. I Saw It On Oprah
8. Who Knows You (Feat. Stan Mosley)
9. Candy Girl
10. Mama Didn't Raise No Punks
11. Running On Empty
12. Amnesia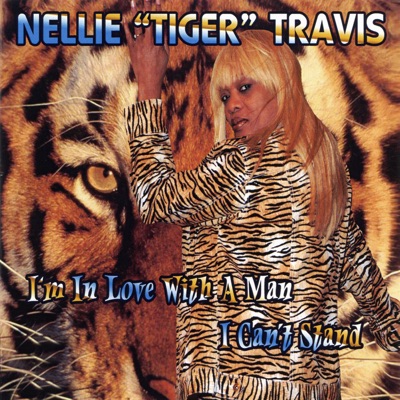 "I'm In Love With A Man I Can't Stand" (CDS 2009) LISTEN
1. Before You Grab This Tiger By The Tail (Southern Soul Blues Version)
2. Clean It Up
3. I'm In Love With A Man I Can't Stand
4. Let's Get It Poppin'
5. I'm With You Baby
6. Do What He Didn't Do
7. Don't Ever Leave Me Again
8. Understanding (Is Better Than Money)
9. Queen of the Blues (Tribute to Koko Taylor)
10. MOD (Man On Drugs)
11. I'm A Tiger
12. In The Vibe Room / None But The Righteous
"I'm Going Out Tonight" (Benevolent Blues 2011) LISTEN
1.Why Do You Lie Like That
2.Before You Grab This Tiger By The Tail
3.Ainít Gonna Raise No Grown Ass Man
4.Iím Going Out Tonight
5.Tornado Wrapped In Fire
6.You Must Be Loviní Someone Else
7.I Cry The Blues
8.Born In Mississippi
9.Koko
10.Thereís A Queen In Me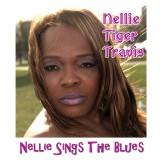 "Nellie Sings The Blues" (Aviara Music 2014)
1 Before You Grab This Tiger by the Tail
2 Ain't Gonna Raise No Grown Ass Man
3 I'm with You Baby
4 So What He Didn't Do
5 You Must Be Lovin' Someone Else
6 Born in Mississippi
7 Tornado Wrapped in Fire
8 I'm Going out Tonight
9 Understanding Is Better Than Money
10 Don't Ever Leave Me Again
11 There's a Queen in Me
12 Why Do You Lie Like That?
13 I'm a Tiger
14 Clean It Up
15 Queen of the Blues (Koko)
16 I'm in Love with a Man I Can't Stand
17 I Cry the Blues
18 Before You Grab This Tiger by the Tail (Soul Blues)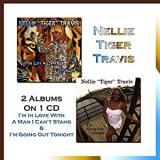 "2 On 1 CD: I'm In Love With A Man I Can't Stand + I'm Going Out Tonight" (CDS Records 2016) LISTEN
1. Before You Grab This Tiger by the Tail [Southern Soul Blues Version]
2. Clean it Up
3. In in Love With a Man I Can't Stand
4. Let's Get it Poppin'
5. I'm With You Baby
6. Do What He Didn't Do
7. Don't Ever Leave Me Again
8. Understanding (Is Better Than Money)
9. Koko (Queen Of The Blues)
10. I'm a Tiger
11. Why You Lie Like Taht
12. Before You Grab This Tiger By The Tail
13. Ain't Gonna Raise No Grown Ass Man
14. I'm Going Out Tonight
15. Tornado Wrapped in Fire
16. You Must Be Lovin' Someone Else
17. I Cry the Blues
18. Born in Mississippi
19. There's A Queen In Me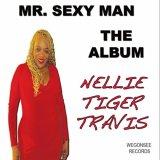 "Mr. Sexy Man: The Album" (Wegonsee Records 2017)
1 Mr. Sexy Man
2 All the Lovers
3 Textual Harassment
4 Spacey Love
5 Tired of Being Alone
6 Smile
7 I Use to Run to You
8 Fix a Flat
9 I Woke up in Love
10 Walking in the Rain in Memphis
11 Keep on Movin
12 Cold Feet