Jonathan Burton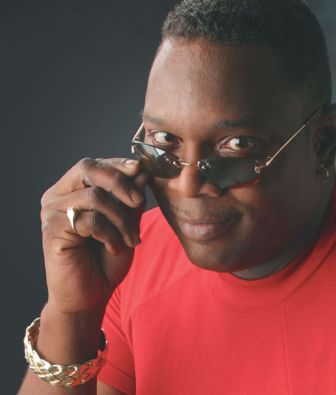 Buy CDs
Burton was born and raised in New Brunswick, New Jersey where he got his early training as a guitarist from his father who played weekends with local bands in the surrounding areas. As with most notable artist, Jonathan also began his training in the high school band and choir.

Early in his development Jonathan landed a gig with The Manhattans. It was during a trip with The Manhattans to Detroit that his work on guitar, bass and keyboards attracted the attention of producer Don Davis (Johnny Taylor, Staple Singers, etc.) who at the time was producing another popular male vocal group, The Dramatics. This work with Don Davis led to other studio assignments with such stand out acts as Regina Belle, Bill Pinkney and The Drifters, George Clinton and the Parliament Funkadelic, The Chairmen of the Board, and Larry Blackmon's Cameo. Burton and Davis also produced the motion picture soundtrack to the movie "Electric Boogaloo", released by Polygram and Tri Star Pictures.

In the studios around Detroit, his name and fame spread like wildfire and he became one of the most sought after talents in the area. Now living in Charlotte, North Carolina, Jonathan Burton is still one of the most in demand session musicians in the nation. His passionate guitar, bass, keyboard and vocal work have been signatures on many recording sessions from New York to Atlanta.
Album Discography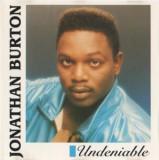 "Undeniable" (Kick-Quick 1993)
1. Lovin U-4-Ever
2. So Blue
3. I Wish It Would Rain
4. Inside And Out
5. Serious
6. Undeniable
7. Fly Away
8. Lovin U-4-Ever (Reprise)

"A Little Music With A Lotta Soul" (Three Gems 1997)
1. THE TWO OF US, WE CAN WORK IT OUT
2. STOP DOGGIN ME AROUND
3. I COULD NEVER LOVE ANOTHER AFTER LOVIN YOU
4. GIRL YOU REALLY POURED IT ON ME
5. ARE YOU WILLING TO TRY (WEDDING SONG)
6. SNAP YOUR FINGER, I'LL COME RUNNING
7. A LITTLE BIT OF LOVE GOES A LONG WAY
8. I'M GONNA SPRINKLE MY LOVE ON YOU
9. LETS DO IT FOR OLD TIMES SAKE
10. FOR ONCE IN MY LIFE
11. I'VE BEEN THINKING ABOUT YOU
12. O.J. SIMPSON BLUES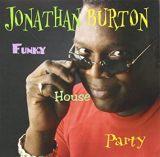 "Funky House Party" (Juana 2002)
1. Meet Me on the Dance Floor
2. Funky House Party
3. I Can't Stop Loving You
4. Thought Never Crossed My Mind, The
5. All the Way
6. Best Time of My Life
7. Tell Me What You Want Me to Do
8. Welcome to the Show
9. No Half Stepping
10. I Go Crazy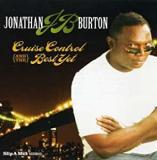 "Cruise Control & The Best Yet" (Slip A Mill 2006)
1. It Took a Woman Like You
2. Loveable
3. You Can't Say We Didn't Try
4. Cruise Control
5. Something's Gotta Give
6. Steppin' All Nite Long
7. The Best Time of My Life
8. After Loving You
9. Stop Doggin' Me Around
10. Funky House Party
11. She Poured It On
12. I Wish It Would Rain
13. I'm Not Gonna Rest
14. The Two of Us
15. Let's Do It for Old Time's Sake
16. I'm Gonna Sprinkle My Love on You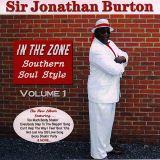 "In The Zone: Southern Soul Style, Volume 1" (Aviara Music 2011)
1 Too Much Booty Shakin'
2 Everybody Step To The Steppin' Song
3 Can't Help The Way I Feel About Cha
4 Chance Of A Lifetime
5 It Took A Woman Like You
6 Not Just Any Old Love Song
7 I Got Soul
8 Booty Shakin' Party
9 Shout Outs
10 Can't Say We Didn't Try
11 Sounds Like Karaoke
12 Everybody Step To The Steppin' Song (Extended)
13 Too Much Booty Shakin' (Extended)

"On & On: Southern Soul Style, Volume 2" (Aviara Music 2012)
1. I Had Enough
2. Meat On Them Bones
3. Leave The Drama Alone
4. On And On
5. The Party Don't Start 'Til I Get There
6. You Could Lose It All
7. Lovable
8. Deep Recession Blues
9. Something's Gotta Give
10. Shout Outs
11. What You Want & Need
12. You Better Ask Somebody
13. Cruise Control
14. Leave Obama Alone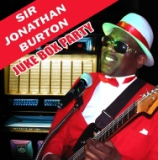 "Juke Box Party" (CDS 2013)
1. Got to Get My Party Right
2. No Bones About It
3. Juke Box Party
4. Somebody Like You
5. Can't Touch This
6. The Other Woman
7. Don't Start the Fire
8. If This Is the Last Song I Ever Write
9. Better off Now
10. The Party Don't Start 'Til I Get There (Remix) [feat. Black Zack]
11. Shout Outs 3

"Othership Connection" (CDS 2014)
1. Born To Sing Southern Soul Blues
2. Beach Music Party
3. Willing To Try
4. Dynamite
5. Bull City Funk
6. Second Time Around
7. Anything Goes
8. The Party Don't Start REMIX 2
9. Shout Outs 4
10. Too Much Booty Shakin' 11 Minute REMIX
11.Already Missin' You
12. A Very Special Christmas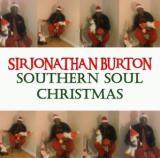 "Southern Soul Christmas" (CDS 2014)
1. Very Special Christmas
2. Please Come Home For Christmas
3. Christmas Just Ain't Christmas
4. Merry Christmas To You
5. White Christmas
6. Snap Your Fingers
7. Silent Night Medley
8. Missing You At Christmas
9. Jingle All The Way

"New Swing Soul" (CDS/Music Access Inc 2015)
1 Southern Soul Got a New Swing
2 The Hole Inside the Hole in the Wall
3 Southern Soul Showdown
4 I'm Your Party Man
5 Full Time Man
6 My Baby Can't Dance (But I Love Her Any How)
7 Can't Touch This (Remix)
8 Mind Your Business
9 New Swing Soul
10 Beachosity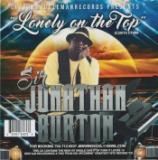 "Lonely At The Top" (C.T.M.M.R. 2016)
1. Desperado
2. Dance Now, Ask Later
3. Gone Fishing
4. Give It Up
5. Some Bridges Need Burning
6. Mr. Bojangles
7. Pouring Water On A Drowning Man
8. Dangling On A String
9. Trump Decision
10.Never Too Much Booty
11.Gone Fishing (Remix)
12.Every Little Bit Of You
13.Pouring Water (Remix)
14.Karaoke/SJB E-1-B-O-Y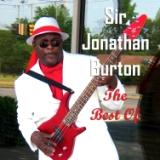 "The Best Of" (Aviara Music 2018)
1 Too Much Booty Shakin'
2 Everybody Step to the Steppin' Song
3 No Bones About It
4 Southern Soul Showdown
5 You Could Lose It All
6 The Party Don't Start 'Til I Get There
7 Meat on Them Bones
8 Born to Sing Southern Soul Blues
9 Can't Help the Way I Feel 'Bout Cha
10 Can't Touch This (Remix)
11 The Hole Inside the Hole in the Wall
12 Full Time Man
13 Beach Music Lover
14 New Swing Soul