JERRY L
Buy CDs
Born in Memphis Tennessee, Jerry Minnis, aka, "Jerry L" is cut from the Deep Southern Soul cloth with a raspy voice not far removed from the great Otis Clay. Although mainly a "Chitlin' Circuit" favorite, Jerry has toured all over the United States and even abroad, performing with many southern soul artists like Johnnie Taylor, Tyrone Davis, Marvin Sease, Bobby Rush, Willie Clayton, Little Milton, Albert King, to name a few.
His first record was released in 1997 on E & J Records entitled, "Something Special", which was followed four years later with the mini-masterpiece "Last Word In Lonesome", produced by the great Quinton Claunch on SoulTrax Records. This LP has ranked in Blues Critic Magazine's Top 100 Soul Blues/Southern Soul Albums 1980-2005 list. Minnis next turned to the "modern Southern Soul"-sounds of programmed "party blues" with his followup project "Nasty", which also gave him his signature hit "Do The Nasty". Following the obscure release, "After Tha Party" for Ryan Records, Minnis returned with "Daily Love" in 2006. In 2010 he signed with Lee Parker's Brimstone label for "Let It Ride"
Album Discography

"Something Special" (E & J 1997)
1. Backstreet
2. Who Is It
3. Ain't Nothing Wrong
4. Some Kind Of Friend
5. Something Special
6. Good To The Last Drop
7. I'm So Tired
8. For All These Years
"Last Word In Lonesome" (Soultrax 2001)
1. Too Poor to Die
2. Put Love First
3. Ease It to Me
4. The Rain
5. The Last Word in Lonesome Is Me
6. Our Garden of Eden
7. You Gave Her Up
8. That's My Woman
9. Do Me
10.That's Howstrong My Woman's Love Is
11.I Wanna Make Love
12.Half Lovin' Me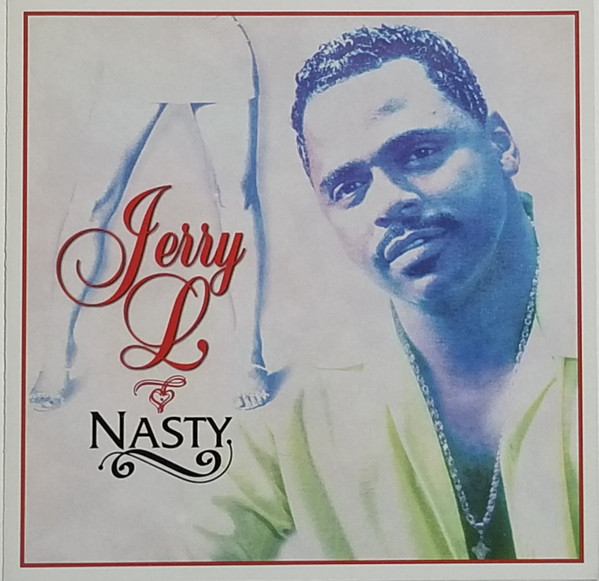 "Nasty" (Mi-Jay/Susie Q 2002)
1. I'll Bump a Big Fat Woman
2. Let's Get Freaky
3. Do the Nasty
4. Age Is More Than a Number
5. When a Man Cries
6. Joy to Have Good Sex
7. Let It Be Me
8. Do Me
9. I Wanna Make Love
10. Lil' Willie
11. Honey
12. Ease It to Me
13. Do the Nasty [*]
"After The Party" (Ryan 2004)
1 - After Tha Party (club Mix) (4:46)
2 - Do The Nasty (club Mix) (5:03)
3 - Slow Dance (5:25)
4 - No Matter How High I Get (5:33)
5 - Games People Play (4:20)
6 - Eat Up Your Love (3:40)
7 - Your Lies (3:55)
8 - Work It (4:13)
9 - Just Do It (4:07)
10 - He's Using You (4:41)
11 - After Tha Party (4:46)
12 - Do The Nasty (5:01)

"Daily Love" (Mi-Jay 2006) LISTEN
1. Girls in tha Hood
2. Oops That's My Badd
3. Daily Love
4. Let Me See U Work It
5. 2 Steps Behind
6. In the Middle Again
7. In the Backstreets
8. Do the Nasty
9. Ol School Party
10. I'll Bump a Big Fat Woman
11. Lil Willie
12. Show Me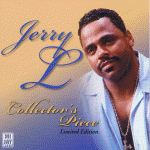 "Collector's Piece" (MiJay 2007) LISTEN
17-song collection features the best tracks from his "Something Special", "After The Party" & "Nasty" albums, though nothing from "Daily Love" and "Last Word In Lonesome" (other than "Ease It To Me", which was repeated on "Nasty"). The opening cut "Your Lies" was previously unreleased.
1. Your Lies
2. Age Is More Than a Number
3. Backstreet Love Affair
4. Games People Play
5. Slow Dance
6. Let's Get Freaky
7. Eat Up Your Love
8. Half Lovin Me
9. He's Using You
10. I'm So Tired
11. Do the Nasty
12. Ease It to Me
13. I Wanna Make Love
14. You Gave Her Up
15. Do Me
16. That's My Woman
17. After tha Party
"Let It Ride" (Brimstone 2010) LISTEN
1. Well Conditioned Woman
2. She Ain't Giving Me None
3. She Lied On Me
4. Nasty
5. Make A Choice
6. Don't Turn On Me
7. Freaky Thang
8. Silly
9. You Got Something
10. Dance Party
"Let's Do It All Over" (Mi Jay 2012) LISTEN
1. When The Ladies Are Happy
2. I Still Love You
3. I'm Gonna Do Something About You
4. She Got Papers On Me
5. Do Me
6. Backstreet Love Affair
7. It Is What It Is
8. It's Good To See You Again
9. I'm Gucchi
10. I Can't Let Go
11. Do It All Over
12. She Lied On Me
13. You Chose Me
14. Give Me Some More

"A Million Women" (CDS 2013) LISTEN
1. She's Got That Ooo Wee (feat. Ricky White)
2. Girls in the Hood
3. A Million Women
4. That Nookie Stuff
5. Get Busy Loving You
6. Your Girlfriend
7. Make a Choice
8. When the Ladies Are Happy
9. It's Gonna Be Good to See You Again
10. Don't Turn on Me
11. I Like Being with You
12. Oops That's My Bad
13. The End of the Rainbow