Etta James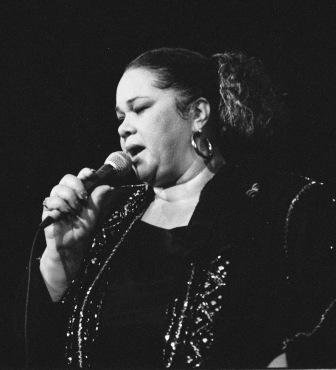 Etta James was born Jamesetta Hawkins in Los Angeles, California on January 25, 1938. At the age of 12 she moved to San Francisco formed an all girl group called The Creolettes by the age of 14. Johnny Otis took notice of Etta from one the group's performances and wanted them to cut his "answer song" to Hank Ballard's "Work With Me, Annie". Otis used his connections to get them signed by Modern Records and they changed their name to "Etta James & The Peaches". They recorded Otis' song (co-written by James), "Dance With Me, Henry" , which was released in 1955 and shot up to #1 on the R&B Singles chart. Pop singer Georgia Gibbs recorded a version of the song and titled it "The Wallflower", taking it to #1 on the Billboard Hot 100. James left the Peaches and scored another hit in 1955, "Good Rockin' Daddy".

James spent the next several years cutting unsuccessful singles for Modern until 1960, when Leonard Chess signed her to a new record deal on Chess where she went on to score hits like "At Last", "All I Could Do Was Cry," "My Dearest Darling," "I'd Rather Go Blind" and "Trust in Me." In all she charted 18 R&B hits (including 11 top tens) in the 60s for Chess , many of which also crossed over to pop charts.

At the beginning of the 1970s her chart success began to wane. After scoring a #26 R&B hit with "Losers, Weeepers" in 1970 she would only grace the R&B Top 40 two more times. James left Chess in 1976 and cut an album for Warner Bros in 1978. The album "Deep In The Night", was critically acclaimed but it didn't chart. She then jumped from label to label (MCA, Island, Elektra) before finding a new home with Private Music in 1994. Her first release for the label, "Mystery Lady: Songs Of Billie Holiday" earned James her first Grammy Award.
Between 1995 and 2004 James cut eight albums for Private Music. In 2006 she cut "All The Way" for RCA Victor and would only record one more album, 2010's "The Dreamer", prior to her death in 2012.
Album Discography
"Miss Etta James" (Crown 1961)
Dance With Me Henry
Do Something Crazy
Woman
My One And Only
I Hope You're Satisfied
Good Rockin' Daddy
Hey Henry
Strange Things
That's All
How Big A Fool
"At Last" (Argo 1961)
Anything To Say You're Mine 2:35
My Dearest Darling 3:01
Trust In Me 3:08
Sunday Kind Of Love 3:15
Tough Mary 2:24
I Just Want To Make Love To You 3:03
At Last 3:00
All I Could Do Was Cry 2:57
Stormy Weather 3:07
Boy Of My Dreams 2:21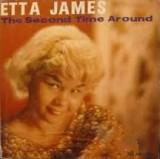 "Second Time Around" (Argo 1961)
Don't Cry Baby 2:20
Fool That I Am 2:55
One For My Baby 3:22
In My Diary 2:33
Seven Day Fool 2:55
It's Too Soon To Know 2:45
Dream 2:23
I'll Dry My Tears 2:35
Plum Nuts 2:58
Don't Get Around Much Anymore 2:25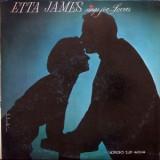 "Sings For Lovers" (Argo 1962)
Don't Take Your Love From Me 3:34
How Do You Speak To An Angel 2:36
Fools Rush In 2:00
Don't Blame Me 2:24
Someone To Watch Over Me 3:37
Again 3:38
I Want To Be Loved 3:21
It Could Happen To You 2:07
These Foolish Things 3:57
Prisoner Of Love 2:13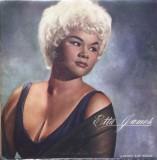 "Etta James" (Argo 1962)
Waiting For Charlie To Come Home
Guess Again
A Lover's Mourn
You Can Count On Me
If I Can't Have You
Something's Got A Hold On Me
My Dear
Nobody But You
Let Me Know
Spoonful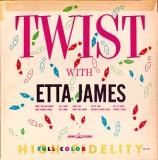 "Twist With Etta James" (Crown 1962)
Twist With Me Henry 2:45
Good Rockin' Daddy 2:27
I'm A Fool 2:28
One Thing 2:17
That's All 2:18
Doin' Fine Henry 2:56
Be My Love 2:48
Hickory Dickory Dock 3:04
Feel So Good 2:28
Strange Things 2:32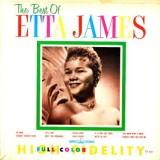 "The Best Of" (Crown 1962)
Be Mine
Hickory Dickory Dock
I'm A Fool
Don't You Remember
Tough Lover
Crazy Feelin
You Know What I Mean
Nobody Loves You Like Me
If It Ain't One Thing
We're In Love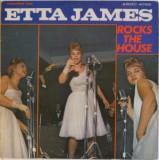 "Rocks The House" (Argo 1963)
Something's Gotta Hold On Me 4:23
Baby, What You Want Me To Do 4:10
What I Say 3:07
Money 3:18
Seven Day Fool 4:25
Sweet Little Angel 4:10
Ooh Poo Pah Doo 4:15
Woke Up This Morning 4:10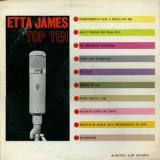 "Top Ten" (Argo 1963)
Somethings Got A Hold On Me 2:48
My Dearest Darling 2:45
At Last 3:00
Fool That I Am 2:50
Sunday Kind Of Love 3:00
Pushover 2:48
All I Could Do Was Cry 2:35
Stop The Wedding 2:40
Trust In Me 2:55
Would It Make Any Difference To You 2:35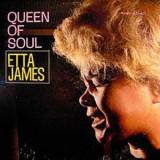 "Queen Of Soul" (Argo 1965)
Bobby Is His Name 3:40
I Wish Someone Would Care 2:35
That Man Belongs Back Here With Me 2:23
Somewhere Out There 2:43
Breaking Point 2:26
Flight 101 3:25
Loving You More Every Day 3:17
Do Right 1:57
I Worry About You 3:15
Mello Fellow 3:03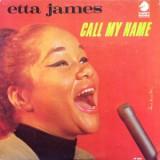 "Call My Name" (Cadet 1966)
Happiness 2:48
That's All I Want From You 2:45
Have A Little Faith In Me 2:40
I'm So Glad (I Found Love In You) 3:12
You Are My Sunshine 2:37
It Must Be Your Love 2:52
842-3089 (Call My Name) 2:57
Don't Pick Me For Your Fool 2:31
I Prefer You 2:50
Nobody Loves Me 2:45
It's All Right 2:37
Nobody Like You 2:53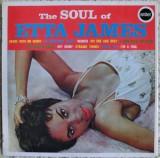 "The Soul Of" (Ember 1967)
Dance With Me Henry
Do Something Crazy
Woman
My One And Only
I Hope You're Satisfied
Good Rockin' Daddy
Hey Henry
Strange Things
That's All
I m A Fool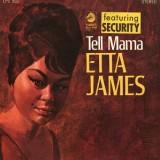 "Tell Mama" (Cadet 1968)
Tell Mama 2:20
I'd Rather Go Blind 2:33
Watch Dog 2:06
The Love Of My Man 2:37
I'm Gonna Take What He's Got 2:32
The Same Rope 2:30
Security 2:27
Steal Away 2:19
My Mother-In-Law 2:20
Don't Lose Your Good Thing 2:26
It Hurts Me So Much 2:34
Just A Little Bit 2:11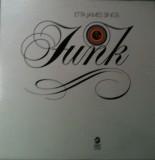 "Sings Funk" (Cadet 1969)
Tighten Up Your Own Thing 2:40
Sweet Memories 3:35
Quick Reaction & Satisfaction 2:35
Nothing From Nothing Leaves Nothing 3:30
My Man Is Together 4:10
Are My Thoughts With You 3:30
The Man I Love 3:50
Sound Of Love 2:50
When I Stop Dreaming 2:35
What Fools We Mortals Be 3:05
Your Replacement 3:07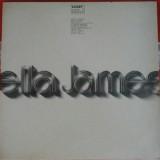 "Etta James" (Cadet 1969)
Released in Italy
A1 Almost Persuaded 3:21
A2 Seven Day Fool 4:25
A3 Mello Fellow 3:03
A4 I'm So Glad (I Found Love In You ) 3:12
A5 You Are My Sunshine 2:37
A6 It Must Be Your Love 2:52
B1 842-3089 (Call My Name) 2:57
B2 Don't Pick Me For Your Fool 2:31
B3 I Prefer You 2:50
B4 Nobody Loves Me 2:45
B5 It's All Right 2:37
B6 Nobody Like You 2:53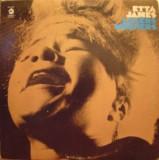 "Losers Weepers" (Cadet 1970)
Take Out Some Insurance 2:58
I Got It Bad And That Ain't Good 4:30
I Think It's You 3:56
Someone 3:50
Losers Weepers 2:33
Weepers 2:33
You're The Fool 2:40
Hold Back My Tears 6:07
For All We Know 3:28
Look At The Rain 3:04
Ease Away A Little Bit At A Time 3:40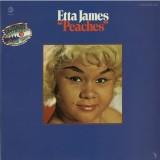 "Peaches" (Cadet 1971)
Lovin' You More Every Day 3:20
I'd Rather Go Blind 2:33
Only Time Will Tell 3:15
At Last 2:58
All I Could Do Was Cry 2:54
Stop The Wedding 2:41
Two Sides (To Every Story) 2:53
Pushover 2:54
Losers Weepers 2:59
Security 2:27
Tell Mama (Tell Daddy) 2:21
Something's Got A Hold On Me 2:46
Sunday Kind Of Love 3:14
Next Door To The Blues 2:48
Trust In Me 2:58
Would It Make Any Difference To You 2:39
My Dearest Darling 3:00
842-3089 (Call My Name) 2:59
Baby What You Want Me To Do 2:43
Don't Pick Me For Your Fool 2:32
Pay Back 2:37
You Got It 2:25
Tighten Up Your Own Thing 2:38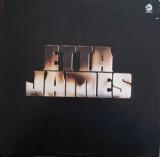 "Etta James" (Chess 1973)
All The Way Down
God's Song
Only A Fool
Down So Low
Leave Your Hat On
Sail Away
Yesterday's Music
Lay Back Daddy
Just One More Day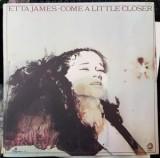 "Come A Little Closer" (Chess 1974)
Out On The Streets Again 4:08
Mama Told Me 2:28
You Give Me What I Want 3:38
Come A Little Closer 3:28
Let's Burn Down The Cornfield 3:37
Power Play 3:22
Feeling Uneasy 2:47
St.Louis Blues 4:31
Gon'na Have Some Fun Tonight 3:05
Sooki Sooki 3:05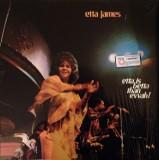 "Etta Is Better Than Evah!" (Chess 1976)
Woman (Shake Your Booty)
A Love Vibration
Only A Fool
Little Bit Of Love
Groove Me
Jump Into Love
Leave Your Hat On
I've Been A Fool
Blinded By Love
Ain't No Pity In The Naked City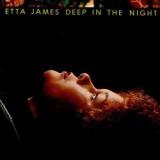 "Deep In The Night" (Warner Bros 1978)
Laying Beside You 3:58
Piece Of My Heart 3:42
Only Women Bleed 4:10
Take It To The Limit 4:06
Deep In The Night 4:54
Lovesick Blues 3:34
Strange Man 3:21
Sugar On The Floor 4:43
Sweet Touch Of Love 3:19
Blind Girl 5:12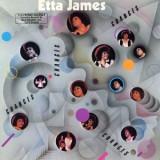 "Changes" (MCA 1980)
Mean Mother 4:33
Donkey 3:18
Changes 4:00
Don't Stop 3:23
Who's Getting Your Love 3:33
Night By Night 3:15
It Takes Love To Keep A Woman 4:10
Wheel Of Fire 3:32
Night People 4:44
With You In Mind 4:21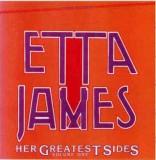 "Her Greatest Sides, Volume 1" (Chess 1981)
Tell Mama 2:20
Something's Got A Hold On Me 2:45
Pushover 2:48
Only Time Will Tell 3:15
Stop The Wedding 2:33
Security 2:27
I'd Rather Go Blind 2:32
Trust In Me 2:55
Sunday Kind Of Love 3:00
My Dearest Darling 2:45
At Last 3:00
Waiting For Charlie To Come Home 2:03
All I Could Do Was Cry 2:35
Fool That I Am 2:52
"The Heart & Soul Of" (Arrival 1982)
Blowin' In The Wind 3:45
Let's All Go Down To The River 2:33
I'll Fly Away From Here 2:48
I Saw The Light 2:29
Amen/This Little Light Of Mine 2:53
Trust In Me 3:22
Tell Mama 2:31
To My Father's House 3:15
Swing Low (Sweet Chariot) 2:49
Old Time Religion 1:47
Down By The Riverside 3:04
Oh Happy Day 3:34
Storms Of Troubled Times 3:46
Pushover 2:42
Something's Got A Hold Of Me 2:40
All I Could Do Was Cry 3:06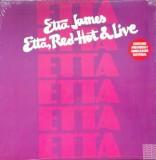 "Etta, Red, Hot & Live" (Intermedia 1982)
Respect Yourself
I'd Rather Go Blind
Shake Yo' Bottie
Dust Your Broom
Summer Heat
Down In My Own Tears
Can't Turn You Loose
Rock Me Baby
Stormy Monday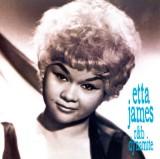 "R&B Dynamite" (Flair 1986)
W-O-M-A-N 2:41
Number One 2:25
I'm A Fool 2:25
Strange Things Happen 2:29
Hey Henry 2:53
Hope You're Satisfied 3:03
Good Rockin' Daddy 2:23
Sunshine Of Love 2:25
That's All 2:13
Tears Of Joy 2:27
The Pick Up 2:19
How Big A Fool 2:45
Market Place 2:51
Tough Lover 2:09
Do Something Crazy 3:19
Be My Lovey Dovey 2:01
Nobody Loves You (Like Me) 2:24
Hickory Dickory Dock 3:00
You Know What I Mean 3:03
Roll With Me Henry AKA Dance With Me Henry 2:55
Baby, Baby Everynight 2:19
We're In Love 1:46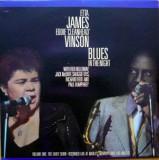 Etta James And Eddie "Cleanhead" Vinson ‎"Blues In The Night - Volume One, The Early Show" (Fantasy 1986)
Kidney Stew 4:56
Railroad Porter Blues 3:18
Something's Got A Hold On Me 6:00
Medley: At Last / Trust In Me / Sunday Kind Of Love 6:11
I Just Wanna Make Love To You 5:47
Please Send Someone To Love 5:00
Lover Man 4:57
Misty 7:53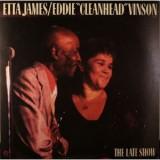 Etta James And Eddie "Cleanhead" Vinson ‎"Blues In The Night - Volume 2, The Late Show" (Fantasy 1987)
Eddie "Cleanhead" Vinson -Old Maid Boogie
Eddie "Cleanhead" Vinson -Home Boy
Etta James -Baby, What You Want Me To Do
Etta James -Sweet Little Angel
Etta James -I'd Rather Go Blind
Etta James & Eddie "Cleanhead" Vinson -Teach Me Tonight
Etta James & Eddie "Cleanhead" Vinson -Only Women Bleed
Etta James & Eddie "Cleanhead" Vinson -He's Got The Whole World In His Hand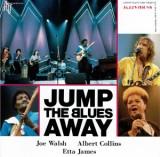 Joe Walsh, Albert Collins, Etta James ‎"Jump The Blues Away" (NEC Ave 1988)
George Wendt Intro To Show/Walkaway 4:50
Goin' Down 5:09
The Moon Is Full 6:47
If Trouble Was Money 9:06
Baby What You Want Me To Do 4:42
Sweet Little Angel 6:02
The Blues Don't Care 6:31
Rocky Mountain Way 6:05
Rock Me Baby 4:56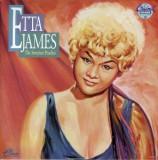 "The Sweetest Peaches/The Chess Years, Part One (1960-1966)" (Chess 1988)
1 All I Could Do Was Cry 2:55
2 If I Can't Have You 2:50
3 At Last 2:58
4 Pushover 2:54
5 Something's Got A Hold On Me 2:46
7 Baby, What You Want Me To Do 4:12
8 Stop The Wedding 2:41
9 I Prefer You 3:03
6 Fool That I Am 2:58
10 Do I Make Myself Clear 3:01
11 I Wish Someone Would Care 3:01
12 In The Basement 2:22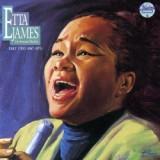 "The Sweetest Peaches/The Chess Years, Part Two (1967-1973)" (Chess 1988)
1 Tell Mama 2:20
2 I'd Rather Go Blind 2:34
3 Security 2:24
4 Miss Pitiful 2:20
5 W.O.M.A.N. 3:34
6 Losers, Weepers, Part One 2:58
7 You Can Leave Your Hat On 3:22
8 God's Song (That's Why I Love Mankind) 3:34
9 Feeling Uneasy 2:48
10 Lovin' Arms
11 Let's Burn Down The Cornfield 3:42
12 Gonna Have Some Fun Tonight 3:06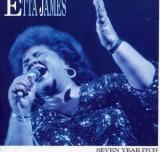 "Seven Year Itch" (Island 1989)
I Got The Will 2:44
Jump Into My Fire 3:54
Shakey Ground 3:06
Come To Mama 4:09
Damn Your Eyes 3:57
Breakin' Up Somebody's Home 4:15
The Jealous Kind 3:58
How Strong Is A Woman 3:17
It Ain't Always What You Do (It's Who You Let See You Do It) 3:19
One Night 4:03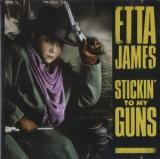 "Stickin' To My Guns" (Island 1990)
Whatever Gets You Through The Night 3:48
Love To Burn 3:29
The Blues Don't Care 3:41
Your Good Thing (Is About To End) 3:52
Get Funky 4:45
Beware 3:39
Out Of The Rain 4:33
Stolen Affection 3:52
A Fool In Love 3:24
I've Got Dreams To Remember 4:28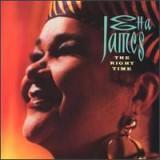 "The Right Time" (Elektra 1992)
I Sing The Blues 5:42
Love And Happiness 4:24
Evening Of Love 3:35
Wet Match 2:59
You're Taking Up Another Man's Place 3:40
Give It Up (Duet With Steve Winwood) 3:38
Let It Rock 3:27
Ninety Nine And A Half (Won't Do) 2:58
You've Got Me 4:09
Nighttime Is The Right Time 5:03
Down Home Blues 4:39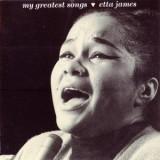 "My Greatest Songs" (MCA 1992)
Something's Got A Hold On Me 2:50
Sunday Kind Of Love 3:17
Pushover 2:57
Miss Pitiful 2:24
Trust In Me 3:00
Spoonful 2:49
Tell Mama 2:23
At Last 3:01
Payback 2:37
Security 2:48
I'd Rather Go Blind 2:37
I Just Want To Make Love To You 3:07
Stop The Wedding 2:44
Two Sides (To Every Story) 2:56
I Found A Love 3:29
It's All Right 2:40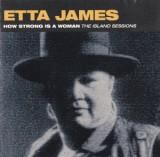 "How Strong Is A Woman (The Island Sessions)" (4th & Broadway 1993)
How Strong Is A Woman 3:17
Beware 3:39
Feel Like Breakin' Up Somebody's Home 4:15
One Day, One Step 4:58
A Lover Is Forever 3:17
Damn Your Eyes 3:57
Whatever Gets You Through The Night 3:48
Shakey Ground 3:09
Come To Mama 4:09
Out Of The Rain 4:33
Every Little Bit Hurts 6:36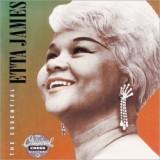 "The Essential" (Chess 1993)
All I Could Do Was Cry
My Dearest Darling
If I Can't Have You
A Sunday Kind Of Love
Anything To Say You're MIne
At Last
Seven Day Fool
Trust In Me
Don't Cry Baby
Fool That I Am
One For My Baby (And One More For The Road)
Waiting For Charlie (To Come Home)
Something's Got A Hold On Me
Next Door To The Blues
These Foolish Things (Remind Me Of You)
Stop The Wedding
Prisoner Of Love
Pushover
Would It Make Any Difference To You
Pay Back
Two Sides To Every Story
Baby What You Want Me To Do (Live)
In The Basement, Part One
Loving You More Every Day
Do I Make Myself Clear
I Prefer You
It Must Be Your Love
842-3089 (Call My Name)
I'd Rather Go Blind
Tell Mama
Do Right Woman, Do Right Man
Security
Almost Persuaded
You Got It
Miss Pitiful
Losers, Weepers, Part One
W.O.M.A.N.
I Never Meant To Love Him
You Can Leave Your Hat On
God's Song (That's Why I Love Mankind)
All The Way Down
Lovin' Arms
Feeling Uneasy
Let's Burn Down The Cornfield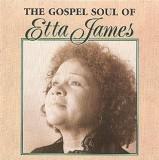 "The Gospel Soul Of" (Kwest 1993)
1 Oh Happy Day
2 Blowin' In The Wind
3 Swing Low Sweet Chariot
4 He's Got The Whole World In His Hands
5 I'll Make It Alright
6 Down By The Riverside
7 To My Father's House
8 Amen / This Little Light Of Mine
9 Jesus Love Of My Soul
10 We'll Fly You To The Promised Land
11 Jesus Is My Kind Of People
12 Walk Over God's Heaven
13 Lord Don't Move That Mountain
14 Storms Of Troubled Times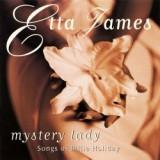 "Mystery Lady: the Songs Of Billie Holiday" (Private Music 1994)
Don't Explain 5:15
You've Changed 4:34
Man I Love 4:26
I Don't Stand A Ghost Of A Chance (With You) 4:16
Lover Man (Where Can You Be) 5:24
Embraceable You 3:55
How Deep Is The Ocean? 4:18
(I'm Afraid) The Masquerade Is Over 5:45
Body And Soul 4:15
Very Thought Of You 4:30
I'll Be Seeing You 4:44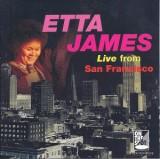 "Love From San Francisco" (On The Spot 1994)
I Just Want To Make Love To You 2:52
Take It To The Limit 5:54
Baby What You Want Me To Do 4:51
Sugar On The Floor 6:05
Tell Mama 3:55
I'd Rather Go Blind 4:48
Otis Redding Medley: Hard To Handle / Just One More Day / Can't Turn You Loose 9:24
Born Blue 3:29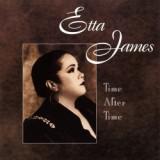 "Time After Time" (Private Music 1995)
Don't Go To Strangers 5:03
Teach Me Tonight 5:03
Love Is Here To Stay 4:32
The Nearness Of You 6:36
Time After Time 4:27
My Funny Valentine 5:51
Imagination 6:56
Fool That I Am 4:02
Willow Weep For Me 6:28
Ev'rybody's Somebody's Fool 5:19
Night And Day 4:19
Someone To Watch Over Me 6:02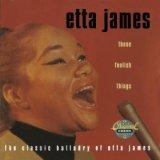 "These Foolish Things : The Classic Balladry Of Etta James" (Geffen 1995)
1 Only Time Will Tell (Single Version)
2 I Want To Be Loved (But Only By You)
3 Prisoner Of Love
4 How Do You Speak To An Angel? (Single Version)
5 These Foolish Things (Remind Me Of You)
6 You Can't Talk To A Fool (1995 These Foolish Things Version)
7 Again
8 Tomorrow Night (1995 These Foolish Things Version)
9 Don't Take Your Love From Me
10 Lover Man (Oh Where Can He Be?)
11 Don't Blame Me
12 I Won't Cry Anymore (1995 These Foolish Things Version)
13 Tell It Like It Is (Single Version)
14 Hold Back The Tears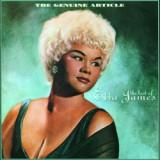 "The Genuine Article Best Of" (Chess 1996)
I Just Want To Make Love To You
A Sunday Kind Of Love
I Just Want To Be Loved (But Only By You)
I'd Rather Go Blind
Tell Mama
Stormy Weather
Do Right Woman, Do Right Man
Security
Miss Pitiful
You Got It
It's All Right
I Found A Love
At Last
All I Could Do Is Cry
Spoonful
Don't Blame Me
842-3089 (Call My Name)
These Foolish Things (Remind Me Of You)
If I Can't Have You
Something's Got A Hold On Me
Tell It Like It Is
W.O.M.A.N.
I Never Meant To Love Him
Lovin' Arms
My Dearest Darling
"Her Best" (Chess 1997)
1 At Last (Single Version)
2 All I Could Do Was Cry (1960 Single Version)
by Etta James
3 If I Can't Have You (Single Version) [feat. Harvey Fuqua]
4 A Sunday Kind Of Love (Single Version)
5 My Dearest Darling (Single Version)
6 Something's Got A Hold On Me (Single Version)
7 Trust In Me (Single Version)
8 Next Door To The Blues (Single Version)
9 Don't Cry Baby (Single Version)
10 Fool That I Am (Single Version)
11 Two Sides (To Every Story) (Single Version)
12 Pushover (Single Version)
13 Stop The Wedding (Single Version)
14 In The Basement, Pt. 1 (Single Version)
15 Baby, What You Want Me To Do (Live)
16 I'd Rather Go Blind
17 Security
18 Losers Weepers, Part One (Single Version)
19 All The Way Down (Single Version)
20 Tell Mama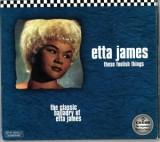 "These Foolish Things" (Chess 1997)
1 Only Time Will Tell 3:24
2 I Want To Be Loved (But Only By You) 3:26
3 Prisoner Of Love 2:15
4 How Do You Speak To An Angel? 2:40
5 These Foolish Things 4:00
6 You Can't Talk To A Fool 3:14
7 Again 3:42
8 Tomorrow Night 3:20
9 Don't Take Your Love From Me 3:36
10 Lover Man (Oh, Where Can He Be?) 3:55
11 Don't Blame Me 2:24
12 I Won't Cry Anymore 3:16
13 Tell It Like It Is 3:26
14 Hold Back The Tears 6:11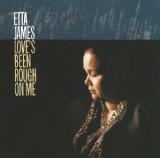 "Love's Been Rough On Me" (Private Music 1997)
1 The Rock 3:33
2 Cry Like A Rainy Day 5:21
3 Love's Been Rough On Me 3:09
4 Love It Or Leave It Alone 5:28
5 Don't Touch Me 3:57
6 Hold Me 3:47
7 If I Had Any Pride Left At All 3:49
8 I Can Give You Everything 3:15
9 I've Been Lovin' You Too Long 4:20
10 Done In The Dark 4:19

"12 Songs Of Christmas" (Private Music 1998)
Winter Wonderland
Jingle Bells
This Time Of The Year
Merry Christmas, Baby
Have Yourself A Merry Little Christmas
Santa Claus Is Coming To Town
White Christmas
The Christmas Song (Chestnuts Roasting On An Open Fire)
The Little Drummer Boy
Silent Night
Joy To The World
O Holy Night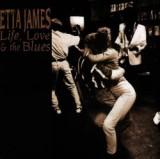 "Life, Love & The Blues" (Private Music 1998)
Born Under Bad Sign 3:28
I Want To Ta Ta You, Baby 5:56
Here I Am (Come And Take Me) 4:55
Running Out Of Lies 5:03
Inner City Blues (Make Me Wanna Holler) 7:01
Spoonful 4:09
Life, Love & The Blues 5:17
Hoochie Coochie Gal 4:24
Cheating In The Next Room 4:57
If You Want Me To Stay 5:21
The Love You Save May Be Your Own 4:01
I'll Take Care Of You 4:58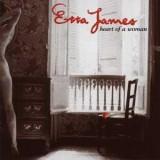 "Heart Of A Woman" (Private Music 1999)
You Don't Know What Love Is 5:28
Good Morning Heartache 5:28
My Old Home 6:20
Say It Isn't So 4:55
At Last 4:40
Tenderly 5:27
I Only Have Eyes For You 6:35
I Got It Bad And That Ain't Good 6:25
You Go To My Head 4:21
Sunday Kind Of Love 6:00
If It's The Last Thing I Do 5:47
Only Women Bleed 4:48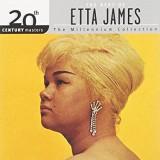 "20th Century Masters: The Millennium Collection" (MCA 1999)
At Last 3:02
Something's Got A Hold On Me 2:49
All I Could Do Was Cry 2:57
Stop The Wedding 2:53
Pushover 2:56
Don't Cry Baby 2:27
Trust In Me 3:00
My Dearest Darling 3:00
Tell Mama 2:22
Almost Persuaded 3:22
I'd Rather Go Blind 2:33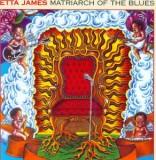 "Patriarch Of The Blues" (Private Music 2000)
Gotta Serve Somebody 6:49
Don't Let My Baby Ride 5:17
Rhymes 4:37
Try A Little Tenderness 4:48
Miss You 6:00
Hawg For Ya 3:44
You're Gonna Make Me Cry 6:19
Walking The Back Streets 7:09
Let's Straighten It Out 5:26
Born On The Bayou 4:41
Come Back Baby 5:58
Hound Dog 3:42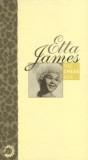 "The Chess Box" (MCA/Chess 2000)
All I Could Do Was Cry 2:57
My Dearest Darling 3:05
If I Can't Have You 3:01
I Just Want To Make Love To You 3:09
Anything To Say You're Mine 2:37
In My Diary 2:37
Spoonful 2:49
A Sunday Kind Of Love 3:18
At Last 3:02
Stormy Weather 3:10
Trust In Me 3:01
Don't Cry Baby 2:27
Fool That I Am 3:00
One For My Baby (And One More For The Road) 3:29
Waiting For Charlie (To Come Home) 2:09
Don't Get Around Much Anymore 2:28
Next Door To The Blues 2:51
I Don't Want It* 2:21
Something's Got A Hold On Me 2:50
Stop The Wedding 2:53
These Foolish Things (Remind Me Of You) 4:01
You Got Me Where You Want Me* 2:53
I Want To Be Loved (But Only By You) 3:27
Prisoner Of Love 2:16
Pushover 2:56
Be Honest With Me** 3:05
Would It Make Any Difference To You 2:39
Look Who's Blue** 2:26
Pay Back 2:40
Two Sides (To Every Story) 3:03
At Last (Live)* 3:12
Baby What You Want Me To Do (Live) 4:18
Lovin' You More Every Day 3:22
I Wish Someone Would Care 2:37
Bobby Is His Name 3:31
Only Time Will Tell 3:24
(I Don't Need Nobody To Tell Me) How To Treat My Man* 3:03
In The Basement Part 1 2:23
Lover Man (Oh, Where Can He Be) 3:54
Do I Make Myself Clear 3:01
I Prefer You 3:05
It Must Be Your Love 2:59
842-3089 (Call My Name) 3:01
I'd Rather Go Blind 2:36
Tell Mama 2:23
Do Right Woman, Do Right Man 3:00
Security 2:30
I Worship The Ground You Walk On** 2:26
You Took It* 2:38
Almost Persuaded 3:22
You Got It 2:26
Light My Fire* 2:51
Slow And Easy* 3:20
Soul Of A Man* 3:15
Miss Pitiful 2:24
Finders Keepers, Losers Weepers 3:02
I Found A Love 3:28
W.O.M.A.N. 3:17
Never My Love* 3:52
I Never Meant To Love Him 3:53
You Lost That Love And Feelin'* 6:11
Sail Away 4:00
Down So Low 3:42
All The Way Down 5:36
God's Song 3:39
Feelin' Uneasy 2:49
St. Louis Blues 4:33
Gonna Have Some Fun Tonight 4:05
Let's Burn Down The Cornfield 3:46
Sookie Sookie 3:11
Out On The Street Again 4:21
Lovin' Arms 3:48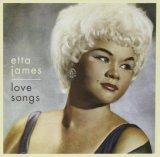 "Love Songs" (Chess 2001)
At Last
I've Been Lovin' You Too Long
There Is No Greater Love
He's Funny That Way
I'll Take Care Of You
Come Rain Or Come Shine
My Man
Try A Little Tenderness
Teach Me Tonight
Time After Time
I'll Be Seeing You
My Funny Valentine
Body And Soul
The Man I Love
Night And Day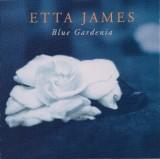 "Blue Gardenia" (Private Music 2001)
This Bitter Earth 4:24
He's Funny That Way 6:07
In My Solitude 5:20
There Is No Greater Love 5:19
Don't Let The Sun Catch You Crying 5:20
Love Letters 4:07
These Foolish Things 5:16
Come Rain Or Come Shine 4:41
Don't Worry 'Bout Me 5:58
Cry Me A River 5:05
Don't Blame Me 5:00
My Man 5:11
Blue Gardenia 5:10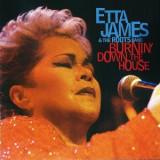 "Burnin' Down The House" (Private Music 2002)
Introduction
Come To Mama
I Just Want To Make Love To You
Born To Be Wild
I'd Rather Go Blind
All The Way Down
At Last
You Can Leave Your Hat On
Something's Got A Hold On Me
Your Good Thing Is About To End
Rock Me Baby
Love & Happiness
Take Me To The River
My Funny Valentine
Sugar On The Floor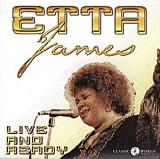 "Live And Ready" (Classic World Prod. 2002)
1 Can't Turn You Loose
2 Stormy Monday
3 Respect Yourself
4 Rock Me Baby
5 Drown In My Own Tears
6 W.O.M.A.N.
7 Summer Heat
8 Dust My Broom
9 I'd Rather Go Blind
10 Baby What Do You Want Me To Do
"Let's Roll" (Private Music 2003)
Somebody To Love 5:47
The Blues Is My Business 3:31
Leap Of Faith 3:59
Strongest Weakness 4:52
Wayward Saints Of Memphis 5:40
Lie No Better 3:30
Trust Yourself 4:44
A Change Is Gonna Do Me Good 5:23
Old Weakness 3:10
Stacked Deck 8:01
On The 7th Day 4:58
Please, No More 4:40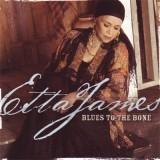 "Blues To The Bone" (Private Music 2004)
Got My Mojo Working
Don't Start Me Talkin'
Hush Hush
Lil' Red Rooster
That's Alright
Crawlin' King Snake
Dust My Broom
The Sky Is Crying
Smokestack Lightnin'
You Shook Me
Driving Wheel
Honey, Don't Tear My Clothes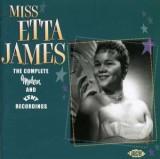 "Miss Etta James: The Complete Modern & Kent Recordings" (Ace 2005)
1-1 The Wallflower
1-2 Hold Me, Squeeze Me
1-3 Hey Henry
1-4 Be Mine
1-5 Good Rockin' Daddy
1-6 Crazy Feelin'
1-7 W-O-M-A-N
1-8 That's All
1-9 My One And Only
1-10 I'm A Fool
1-11 Shortnin' Bread Rock
1-12 Tears Of Joy
1-13 Tough Lover
1-14 Fools We Mortals Be
1-15 Good Lookin'
1-16 Then I'll Care
1-17 The Pick-Up
1-18 Market Place
1-19 Come What May
1-20 By The Light Of The Silvery Moon
2-1 Baby Baby Every Night
2-2 Sunshine Of Love
2-3 How Big A Fool
2-4 If It Ain't One Thing
2-5 I Hope You're Satisfied
Performer – Betty And Dupree
2-6 Dance With Me, Henry
2-7 Don't You Remember
2-8 Hickory Dickory Dock
2-9 Nobody Loves You Like Me
2-10 We're In Love
Performer – Betty And Dupree
2-11 You Know What I Mean
2-12 Strange Things Happening
2-13 Be My Lovey Dovey (Rehearsal)
2-14 Tough Lover (Take 2)
2-15 Good Lookin' (Take 8)
2-16 Hey Henry
2-17 Crazy Feeling (Without Group)
2-18 Market Place
2-19 Hey Henry
2-20 Good Rockin' Daddy (Alt Mix)
2-21 How Big A Fool (Harmony Vocal Version)
2-22 That's All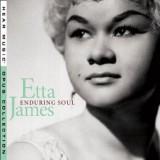 "Enduring Soul- The Opus Collection" (Hear Music 2005)
1 Anything To Say You're Mine
2 I Just Want To Make Love To You
3 All I Could Do Is Cry
4 At Last
5 If I Can't Have You
6 Don't Cry Baby
7 Something's Got A Hold On Me
8 A Sunday Kind Of Love
9 Would It Make Any Difference To You
10 Two Sides (To Every Story)
11 I Wish Someone Would Care
12 Only Time Will Tell
13 Tell Mama
14 I'd Rather Go Blind
15 The Soul Of A Man
16 Let's Burn Down The Cornfield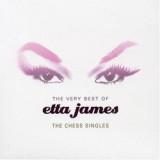 "The Very Best Of: The Chess Singles" (Spectrum Music 2005)
1. All I Could Do Was Cry
2. If I Can't Have You
3. My Dearest Darling
4. Spoonful
5. At Last
6. I Just Wanna Make Love To You
7. Trust In Me
8. Fool That I Am
9. Don't Cry Baby
10. Sunday Kind Of Love
11. Something's Got A Hold Of Me
12. Waiting For Charlie (To Come Home)
13. Stop The Wedding
14. Next Door To The Blues
15. Would It Make A Difference To You
16. In My Diary
17. Stormy Weather
18. These Fooish Things
19. Pushover
20. Pay Back
21. Two Sides (To Every Story)
22. Baby What You Want Me To Do (Live)
23. Loving You More Everyday
24. Breaking Point
25. Bobby Is His Name
26. Do I Make Myself Clear (Ft Sugar Pie Desanto)
27. Only Time Will Tell
28. In The Basement Part 1 (Ft Sugar Pie Desanto)
29. I Prefer You
30. It Must Be Your Love
31. 842-3089 (Call My Name)
32. I'd Rather Go Blind
33. Tell Mama
34. I Wish Someone Would Care
35. Do Right Woman Do Right Man
36. Light My Fire
37. Security
38. I'm Gonna Take What He's Got
39. I Worship The Ground You Walk On
40. You Got It
41. I Got You Babe
42. Almost Persuaded
43. Miss Pitiful
44. Tighten Up Your Own Thing
45. Losers Weepers Part 1
46. I Found A Love
47. Nothing From Nothing Leaves Nothing
48. W.O.M.A.N
49. All The Way Down
50. Leave Your Hat On
51. Out On The Street Again
52. Lovin' Arms
53. Never My Love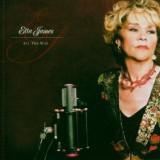 "All the Way" (RCA Victor 2006)
1 All The Way
2 Stop On By
3 Strung Out
4 Somewhere
5 Holding Back The Years
6 Imagine
7 I Believe I Can Fly
8 It's A Man's Man's Man's World
9 Purple Rain
10 What's Going On
11 Calling You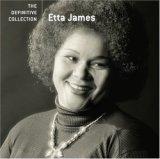 "The Definitive Collection" (Geffen 2006)
1. The Wallflower (Dance With Me Henry)
2. Good Rockin' Daddy
3. W-O-M-A-N
4. All I Could Do Is Cry
5. If I Can't Have You
6. My Dearest Darling
7. At Last
8. Don't Cry Baby
9. A Sunday Kind Of Love
10. Trust In Me
11. Something's Got A Hold On Me
12. Stop The Wedding
13. Pushover
14. Tell Mama
15. I'd Rather Go Blind
16. Security
17. All The Way Down
18. Take It To The Limit
19. Damn Your Eyes
20. Whatever Gets You Through The Night
21. The Man I Love
22. I've Been Loving You Too Long
23. The Sky Is Crying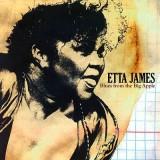 "Blues From The Big Apple" (Music Avenue 2007)
1 Respect Yourself 4:52
2 I Can't Turn You Loose 3:52
3 Dust Your Broom 3:48
4 Rock Me Baby 3:22
5 Stormy Monday Blues 5:11
6 I'd Rather Go Blind 4:28
7 I'll Drown In My Own Tears 4:23
8 Out On The Streets Again 3:35
9 Shake Yo Booty 4:18
10 Roll With Me Henry (The Wallflower) 2:54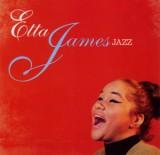 "Jazz" (Verve 2007)
1 Stormy Weather 3:08
2 Fool That I Am 2:57
3 Don't Get Around Much Anymore 2:23
4 Dream 2:26
5 One For My Baby (And One More For The Road) 3:28
6 Don't Take Your Love From Me 3:36
7 Don't Blame Me 2:21
8 These Foolish Things (Remind Of You) 3:57
9 Prisoner Of Love 2:13
10 Lover Man (Oh, Where Can He Be?) 3:53
11 Misty 3:12
12 I Got It Bad (And That Ain't Good) 4:33
"Gold" (Hip-O 2007)
1-1 The Wallflower (Dance With Me Henry) 2:58
1-2 Good Rockin' Daddy 2:24
1-3 Tough Lover 2:10
1-4 All I Could Do Is Cry 2:56
1-5 If I Can't Have You 3:00
1-6 My Dearest Darling 3:04
1-7 A Sunday Kind Of Love 3:17
1-8 At Last 3:01
1-9 TrusT In Me 2:59
1-10 Don't Cry Baby 2:26
1-11 Foor That I Am 2:58
1-12 Wainting For Charlie (To Come Home) 2:07
1-13 Something's Got A Hold On Me 2:49
1-14 Next Door To The Blues 2:49
1-15 Stop The Wedding 2:52
1-16 These Foolish Things (Remind Me Of You) 3:59
1-17 Pushover 2:59
1-18 Baby, What You Want Me To Do 4:16
2-1 Loving You More Every Day 3:21
2-2 In The Basement, Pt. 1 2:20
2-3 Tell Mama 2:24
2-4 I'd Rather Go Blind 2:35
2-5 Security 2:29
2-6 Almost Persuaded 3:22
2-7 Losers Weepers, Pt. 1 3:00
2-8 All The Way Down 5:34
2-9 God's Song (That's Why I Love Mankind) 3:39
2-10 Feeling Uneasy 2:47
2-11 Let's Burn Down The Cornfield 3:43
2-12 Loving Arms 3:49
2-13 Take It To The Limit 4:05
2-14 Damn Your Eyes 4:11
2-15 Whatever Gets You Through The Night 3:50
2-16 The Man I Love 4:25
2-17 The Blues Is My Business 3:31
2-18 The Sky Is Crying 3:58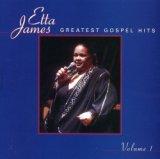 "Greatest Gospel Hits, Volume 1" (Curb 2009)
1. Amen/This Little Light Of Mine
2. Down By The Riverside
3. He's Got The Whole World In His Hands
4. I Saw The Light
5. Jesus Is My Kind Of People
6. Jesus Lover Over My Soul
7. Oh Happy Day
8. Old Time Religion
9. To My Father's House
10. We'll Fly You To The Promised Land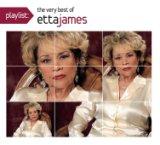 "Playlist: The Very Best Of" (Sony Legacy 2009)
1. Hound Dog
2. I'd Rather Go Blind
3. If I Had Any Pride Left At All
4. Somebody to Love
5. I've Been Lovin' You Too Long
6. Don't Let the Sun Catch You Crying
7. Spoonful
8. Cry Me a River
9. Stop On By
10. Come Rain or Come Shine
11. A Change Is Gonna Do Me Good
12. The Blues Is My Business
13. Something's Got A Hold On Me
14. At Last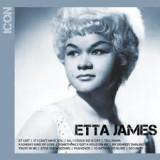 "Icon" (Geffen 2010)
At Last
If I Can't Have You
All I Could Do Is Cry
Something's Got A Hold On Me
A Sunday Kind Of Love
My Dearest Darling
Trust In Me
Stop The Wedding
Pushover
Tell Mama
I'd Rather Go Blind
Security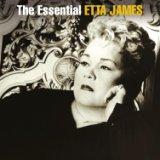 "The Essential" (Sony Legacy 2010)
Disc: 1
1. The Blues Is My Business
2. If I Had Any Pride Left At All
3. Crawlin' King Snake
4. Born on the Bayou
5. I've Been Lovin' You Too Long
6. It's a Man's Man's Man's World
7. Somebody to Love
8. Cry Like a Rainy Day
9. Hush Hush
10. Miss You
11. The Rock
12. Lil' Red Rooster
13. Only Women Bleed
14. Strongest Weakness
15. Cry Me a River
16. Purple Rain

Disc: 2
1. Try a Little Tenderness
2. Night and Day
3. Come Rain or Come Shine
4. I'll Be Seeing You
5. My Funny Valentine
6. My Man
7. Someone to Watch Over Me
8. The Man I Love
9. In My Solitude
10. Good Morning Heartache
11. The Very Thought Of You
12. He's Funny That Way
13. Teach Me Tonight
14. Embraceable You
15. At Last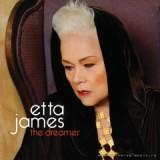 "The Dreamer" (Verve Forecast 2011)
1 Groove Me 4:41
2 Champagne & Wine 3:58
3 Dreamer 5:00
4 Welcome To The Jungle 3:07
5 Misty Blue 5:01
6 Boondocks 4:11
7 Cigarettes & Coffee 6:25
8 In The Evening 4:51
9 Too Tired 2:34
10 That's The Chance You Take 3:51
11 Let Me Down Easy 7:08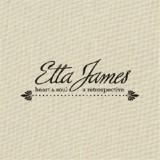 "Heart And Soul: A Retrospective" (Hip-O 2011)
Disc 1
1: The Wallflower (a/k/a Roll With Me Henry)
2: Good Rockin' Daddy
3: Crazy Feeling
4: W-O-M-A-N
5: Tough Lover
6: The Pick Up
7: Every Night (A/k/a Baby Baby Every Night)
8: Sunshine Of Love
9: Strange Things Happening Every Day
10: All I Could Do Was Cry
11: My Dearest Darling
12: If I Can't Have So
13: I Just Want To Make Love To You
14: My Heart Cries
15: Spoonful
16: A Sunday Kind Of Love
17: At Last
18: Stormy Weather
19: Trust In Me
20: Don't Cry Baby
21: Fool That I Am
22: Waiting For Charlie (To Come Home)
23: Next Door To The Blues
24: Something's Got A Hold On Me
25: These Foolish Things (Remind Me Of You)
Disc 2
1: Stop The Wedding
2: Pushover
3: Would It Make Any Differnce To You
4: Pay Back
5: Two Sides (To Every Story)
6: Baby, What You Want Me To Do (Live)
7: Lovin' You More Every Day
8: I Wish Someone Would Care
9: Breaking Point
10: Only Time Will Tell
11: It's Here For You
12: Do I make Myself Clear?
13: Lover Man (Oh Where Can You Be?)
14: In The Basement - Part One
15: I Prefer You
16: It Must Be Your Love
17: 842-3089 (Call My Name)
18: I'd Rather Go Blind
19: Tell Mama
20: Do Right Woman, Do Right Man
21: The Same Rope
22: Security
23: Almost Persuaded
24: You Got It
25: The Soul Of A Man
Disc 3
1: Miss Pitiful
2: Losers Weepers - Part One
3: I Found A Love
4: Never My Love
5: Sail Away
6: Down So Low
7: All The Way Down
8: God's Song (That's Why I Love Mankind)
9: Feelin' Uneasy
10: St. Louis Blues
11: Let's Burn Down The Cornfield
12: Lovin' Arms
13: Only Woman Bleed
14: Take It To The Limit
15: Please Send Me Someone To Love (Live)
16: How Strong Is A Woman
17: Damn Your Eyes
18: Higher Ground
Disc 4
1: What's Wrong
2: I've Got Dreams To Remember
3: Whatever Gets You Through The Night
4: Out Of The Rain
5: A Lover Is Forever
6: There's Something On Your Mind
7: The Man I Love
8: Don't Explain
9: Don't Go To Strangers
10: If I Had Any Pride Left At All
11: Love Letters
12: The Blues Is My Business
13: On The 7th Day
14: The Sky Is Crying
15: I Believe I Can Fly
16: Ashes By No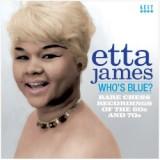 "Who's Blue? Rare Chess Recordings Of The 60s And 70s" (Kent Soul 2011)
1 Only A Fool 2:38
2 Take Out Some Insurance 3:00
3 I'm So Glad (I Found Love In You) 3:05
4 (I Don't Need Nobody To Tell Me) How To Treat My Man 3:00
5 Fire 2:22
6 I've Been A Fool 3:09
7 You're The Fool 2:46
8 Can't Shake It 2:36
9 Do Right 1:59
10 Nobody But You 2:21
11 Seven Day Fool 2:59
12 That Man Belongs Back Here With Me 2:25
13 Look Who's Blue 2:22
14 You Can Count On Me 2:35
15 It Could Happen To You 2:08
16 Street Of Tears 2:11
17 Don't Pick Me For Your Fool 2:31
18 Are My Thoughts With You 3:23
19 My Man Is Together 4:07
20 I'm Sorry For You 2:27
21 I Worry 'Bout You 3:13
22 Let Me Know 3:05
23 What Fools We Mortals Be 3:06
24 Sweet Memories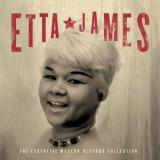 "The Essential Modern Recordings" (Virgin 2011)
1 The Wallflower 3:07
2 Hey! Henry 2:54
3 Good Rockin' Daddy 2:26
4 Crazy Feeling 3:18
5 W-O-M-A-N 2:46
6 That's All 2:15
7 Number One 2:30
8 I'm A Fool 2:31
9 Tears Of Joy 2:29
10 Shortnin' Bread Rock 2:32
11 Tough Lover 2:10
12 Good Lookin' 2:11
13 The Pick-Up 2:22
14 Market Place 2:56
15 Come What May 2:06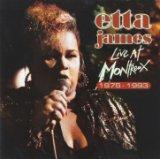 "Live At Montreux 1975-1993" (Eagle 2012)
1. I Just Wanna Make Love To You (1993)
2. I d Rather Go Blind (1993)
3. How Strong Is A Woman (1993)
4. A Lover Is Forever (1993)
5. Beware (1993)
6. Come To Mama (1993)
7. Respect Yourself (1975)
8. W.O.M.A.N. (1975)
9. Dust My Broom (1975)
10. Medley: At Last / Trust In Me / A Sunday Kind Of Love (1977)
11. Sugar On The Floor (1989)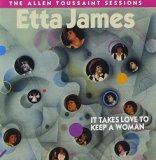 "It Takes Love To Keep A Woman: The Allen Toussaint Sessions" (Fuel 2014)
1. Mean Mother
2. Donkey
3. Changes
4. Don't Stop
5. Who's Getting Your Love
6. Night By Night
7. It Takes Love To Keep A Woman
8. Wheel Of Fire
9. Night People
10. With You In Mind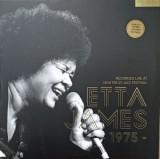 " Etta James - 1975 (Recorded Live At Montreux Jazz Festival)" (Montreux Jazz Fest 2015)
Claude Nobs Introduction
Respect Yourself
Drown In My Own Tears
W-O-M-A-N
Dust My Broom
I'd Rather Go Blind
All The Way Down
Baby What Do You Want Me To Do
Rock Me Baby
Stormy Monday
Tell Mama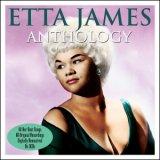 "Anthology" (Not Now 2015)
Disc: 1
1. At Last
2. Seven Day Fool
3. Dream
4. I ll Dry My Tears
5. Spoonful
6. Let Me Know
7. Fools Rush In
8. Nobody But You
9. Don't Cry Baby
10. Would It Make Any Difference To You
11. Guess Again
12. My Dear
13. Don't Take Your Love From Me
14. Someone To Watch Over Me
15. Again
16. How Big A Fool
17. Don't Get Around Much Anymore
18. Strange Things
19. Crazy Feeling
20. Good Rockin' Daddy

Disc: 2
1. W-O-M-A-N
2. Sunday Kind Of Love
3. All I Could Do Was Cry
4. I Want To Be Loved
5. A Lover's Mourn
6. How Do You Speak To An Angel
7. Anything To Say You're Mine
8. Stormy Weather
9. In My Diary
10. Don't Blame Me
11. Girl Of My Dreams
12. Prisoner Of Love
13. If I Can't Have You
14. Plum Nuts
15. Something's Got A Hold On Me
16. These Foolish Things
17. Next Door To The Blues
18. Tough Mary
19. Do Something Crazy
20. Dance With Me He

Disc: 3
1. I Just Want To Make Love To You
2. Tough Lover
3. One For My Baby
4. It's Too Soon To Know
5. Fool That I Am
6. By The Light Of The Silvery Moon
7. Come What May
8. Fools We Mortals Be
9. It Could Happen To You
10. Waiting For Charlie To Come Home
11. My Dearest Darling
12. Trust In Me
13. You Can Count On Me
14. Market Place
15. Hey! Henry
16. Be Mine
17. My One And Only
18. My Heart Cries
19. I Hope You're Satisfied
20. That's All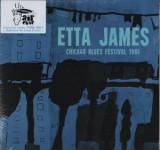 "Chicago Blues Festival 1985" (Air Cuts 2017)
MC Intro > I Just Want To Make Love To You 5:05
I'd Rather Go Blind 8:16
Something's Got A Hold Of Me 9:06
- Medley (8:12)
At Last
Trust In Me
A Sunday Kind Of Love
Baby. What You Want Me To Do? 6:52
Miss You 6:38
Love And Happiness 7:34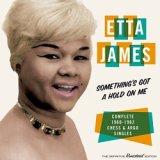 " Something's Gotta Hold On Me: Complete 1960-62 Chess & Argo Singles" (Soul Jam 2017)

1 If I Can't Have You 2:45
2 My Heart Cries 2:34
3 Spoonful 2:47
4 It's A Crying Shame 2:51
5 All I Could Do Was Cry 2:56
6 Girl Of My Dreams (Boy Of My Dreams) 2:23
7 My Dearest Darling 3:01
8 Tough Mary 2:25
9 At Last 3:01
10 Just Want To Make Love To You 3:07
11 Anything To Say You're Mine 2:36
12 Trust In Me 3:00
13 Fool That I Am 2:59
14 Dream 2:27
15 Sunday Kind Of Love 3:17
16 Don't Cry Baby 2:28
17 Seven Day Fool 3:01
18 It's Too Soon To Know 2:48
19 Something's Got A Hold On Me 2:49
20 Waiting For Charlie (To Come Home) 2:07
21 Stop The Wedding 2:50
22 Street Of Tears 2:33
23 Fools Rush In 1:59
24 Next Door To The Blues 2:47
25 How Do You Speak To An Angel 2:38
26 Would It Make Any Difference To You 2:38
27 Pushover 2:54