Clarence Dobbins
When you're born with a singing voice as potent and versatile as the one Clarence Dobbins possesses you mustn't limit it to any one genre. Equally moving singing Deep Soul to Soulful Blues, R & B and even Adult Alternative crossover, Dobbins has been thrilling audiences throughout "the music city", Nashville, for years..

Dobbins began singing at the age of seven after gaining inspiration from the likes of Otis Redding, Jackie Wilson, Albert King, Bobby "Blue" Bland and even the smoother Soul stylings of Donnie Hathaway. After serving his country in the Marines he started performing professionally. In 1977 he joined The Kadillacs as their lead singer before starting his own R & B aggregate the Clarence Dobbins Revue by 1979, opening for Nashville artists like Freddy Waters, Lavart Allison, and Rufus Thomas, to name a few. He and his band are currently headlining throughout The Nashville and Memphis area..

Dobbins was born in South Nashville, just a couple of blocks from the famed "Music Row". At an early age he was dubbed "The Little Entertainer" by his family. He would listen to Jackie Wilson, Otis Redding, Sam Cooke and others on the radio and records imitating them while dancing to their music. He released his first EP "Goes Something Like This" in 2001, which was expanded and re-cut as "Soul Of The Man" in 2005. The album featured a staggeringly strong set of Soul and Blues classics plus original songs, establishing himself as a writer/arranger (let alone producer). Despite releasing the disc on his own he's gone on to sell well over 3,000 copies, mostly following shows and on the Internet.

The word of mouth generated by the disc has lead to Dobbins releasing a CD called "The Uprising" for CDS Records in 2008.
Album Discography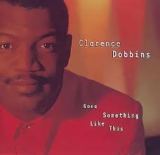 "Goes Something Like This" (Reach Hi 2001)

"The Soul Of A Man" (Reachi Hi 2005)
1 Matter Of Time
2 Rock Me Baby Live
3 Drown in My Own Tears
4 Annalee
5 You Don't Know
6 I Wish It Would Rain
7 Sara Smile
8 Love the One Your With
9 Sign Your Name
10 It's Not Over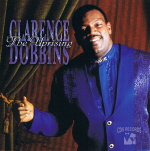 "The Uprising" (CDS 2008)
LISTEN
1. Can't Buy You
2. Blues Uprising
3. Call On Me
4. Matter of Time
5. Drown in My Own Tears
6. Happy Wife
7. Don't Give Up On Me
8. Sign Your Name
9. You Don't Know
10. Eight Men and Four Women/Chicken
11. Happy Wife (Reprise)

"By Request Live" (Reach Hi 2012)