Buy CDs
Bobby Rush
Born as Emmit Ellis, Jr. on Novermber 10 n1940 in Homer, Louisiana, Bobby Rush has become a blues legend with a signature sound he calls "Folk Funk". While initially a Chicago blues singer he eventually broke through with his funkified, soul/blues with risqué subject matter. In 1971 he scored a #34 R & B hit with "Chicken Heads" and soon followed that up with regional hits on Jewel Records like "It's Alright", "Bow-Legged Woman, Knock Kneed Man" & "She's A Good'un". Bobby began crafting a unique style that incorporated blues, funk and folk. From Jewel, he went to Warner Brothers then to Philadelphia International Records. By 1982, Rush had signed with LaJam Records out of Jackson, Mississippi, where he released five albums, one of which was the phenomenally successful hit Sue, and became a major attraction in the South. But it was in 1995 that Bobby found a home at Malaco's Waldoxy label. At Waldoxy, he released One Monkey Don't Stop No Show which was nominated for two W. C. Handy Awards. The Living Blues Critics' Poll named him the year's Best Live Performer in 1995. In 1996 and 1997, he captured the Real Blues Magazine Award as The Best Soul/R & B Live Performer. After leaving Waldoxy 2003 was a pivotal year for Rush as he was prominently featured in Richard Pearce's documentary film "The Road To Memphis," broadcast on PBS as part of Martin Scorsese's film series "The Blues" and also saw the launch of his Deep Rush record label. He's released three excellent albums to date on the label. His live shows are a riot with his vaudevillian instincts, horny showmanship, and knack for writing tunes that brim with playful down-home wit.

Album Discography
"Rush Hour" (Philadelphia International 1979)
1. I Wanna Do the Do
2. I Can't Find My Keys
3. Let's Do It Together
4. Internission
5. Nickname
6. Evil Is
7. No Axe Ta' Grind
8. Hey Western Union (Send a Telegram)
9. I Wanna Do the Do [Extended Mix]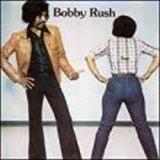 "Sue" (La Jam 1982)
1. Be Still
2. Twenty-Eight Days
3. Woman's Name Is Trouble
4. Straddle the Fence
5. Sue
6. Think, Pt. 1
7. Think, Pt. 2
8. Talk to Your Daughter
9. In the Morning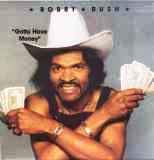 "Gotta Have Money" (La Jam 1984)
1. Gotta Have Money
2. Party Down
3. Buttermilk Kid
4. Natural Born Lover
5. She Caught Me With My Pants Down
6. I Can't Get Enough
7. She's So Fine
8. Mojo Boogie
"What's Good For The Goose Is Good For The Gander" (La Jam 1985)
1. What's Good for the Goose Is Good for the Gander
2. Call on Me
3. Bull Manure
4. Shakey Ground
5. Hurry Home
6. Dr. Funk
7. Let's Get It On
8. Poor Tang
"A Man Can Give It But He Can't Take It" (La Jam)
1. Man Can Give It, A (But He Can't Take It)
2. Ain't That Good Lovin'
3. Bad Mother for Ya
4. I Am Tired
5. Hurt Me So Bad
6. Nine Below Zero
7. Hoy Hoy
8. Playin' Me Crazy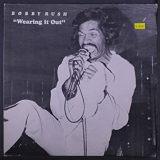 "Wearing It Out" (La Jam)
1. Making a Decision
2. Party Till The Break Of Day
3. Action Speaks Louder Than Words
4. Bertha Jean
5. Evil
6. Nine Pound Steel
7. Wearing It Out
8. Medley
9. Boom Boom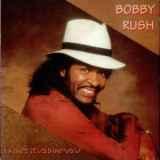 "I Ain't Studdin' You" (Urgent 1991)
1. I Ain't Studdin' You
2. You, You, You (Know What to Do)
3. Hand Jive
4. Blues Singer
5. Thank You (For What You Done)
6. You Make Me Feel So Good
7. Money Honey
8. Time to Hit the Road Again
"Instant Replay: The Hits" (Urgent! 1991)
1. Sue
2. Chicken Heads
3. What's Good for the Goose Is Good for the Gander
4. Making a Decision
5. A Man Can Give It (But He Can't Take It)
6. Wearing It Out
7. Mama Talk to Your Daughter
8. Twenty-Eight Days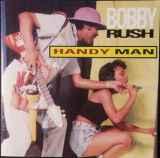 "Handy Man" (Urgent! 1992)
1. Handy Man
2. Long Way to Go
3. Before Sex
4. Crazy' Bout You
5. What's That
6. I'm Gone
7. Easy Baby
8. Love Somebody
9. Flashback
10. Second Hand Man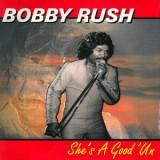 "She's A Goodun' (It's Alright)" (Ronn 1995)
Repackaged and re-issued as "Absolutely The Best" on Fuel2000. See below.
1. It's Alright
2. Get It on With Me
3. She's a Good un (Part 1)
4. Bowlegged Woman Knock Kneed Man (Part 1)
5. Bowlegged Woman Knock Kneed Man (Part 2)
6. Dust My Broom / Baby What You Want Me To Do
7. I Am Still Waiting
8. Am I Good Enough For You
9. She's a Good un (Part 2)
10. It's Alright - (alternate version #2)
11. Get Out of Here With Your Boom-Boom
12. Niki Hoeky
13. It's Alright - (alternate version #3)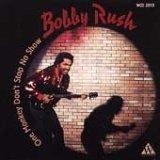 "One Monkey Don't Stop No Show" (Waldoxy 1995)
1. One Monkey Don't Stop No Show
2. Hen Pecked
3. Cut Me In
4. I Need Someone
5. Dangerous
6. I Wanna Get Close to Ya
7. People Sure Act Funny
8. Jezebel
9. Blues With a Feeling
10. She's So Fine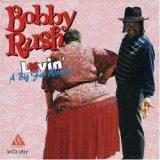 "Lovin' A Big Fat Woman" (Waldoxy 1997)
1. Big Fat Woman
2. Booga Bear
3. Feel Like Gettin' It On
4. Can't Save a Cent
5. Me and My Harp
6. Searching
7. Cold Outdoors
8. Buttermilk Bottom
9. Bottle up and Go
10. Cold Hearted Woman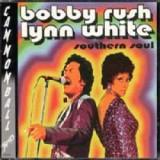 Bobby Rush Lynn White "Southern Soul" (Cannonball 1998)
1. I Need a Bed Bartner
2. Makin' a Decision (Can Be Hard)
3. Lovin' Man on Your Hand
4. Done Got Good to Me
5. I've Been Watchin' You
6. Funky Way to Treat Your Woman
7. Get Your Lie Straight
8. Down the Line
9. Any Way the Wind Blows
10. Take Your Time
11. I Don't Ever Want to See Your Face Again
12. Down on Me

"The Best Of" (La Jam 1999)
1. Sue
2. Buttermilk Kid
3. What's Good for the Goose Is Good for the Gander
4. Bertha Jean
5. Shakey Ground
6. Man Can Give It, A (But He Can't Take It)
7. Making a Decision
8. Be Still
9. Wearing It Out
10. Nine Below Zero
11. Gotta Have Money
12. 28 Dayz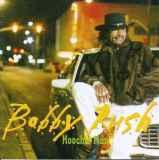 "Hoochie Man" (Waldoxy 2000)
1. I Like It
2. Hoochie Man
3. Shut Up
4. 2 Eyes Full of Tears
5. Feelin' Bad
6. Bare Mouth Woman
7. Garbage Man
8. Too Short, Too Little
9. Beat Me Rockin'
10. Scootchin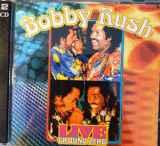 "Live At Ground Zero" (Deep Rush 2003)
1. She's So Fine
2. Evil
3. You, You, You
4. Medley: What's Good for the Goose/Man Can Give It
5. I Ain't Studdin You
6. Crazy 'Bout You
7. 99 (Instrumental)
8. Tough Titty
9. Everybody Knows Who I Am
10. Young Tenderoni
11. Chicken Heads
12. Sue
13. That Thing
"Undercover Lover" (Deep Rush 2003)
1. Undercover Lover
2. That Thang
3. Tough Titty
4. Party Down
5. Love Jones
6. Play With Your Poodle
7. Love Is a Gamble
8. Dirty Dog
9. You Ain't Gonna Worry Me
10. Blowin' in the Wind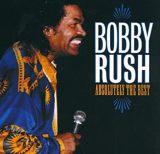 "Absolutely The Best" (Fuel2000 2003)
1. It's Alright
2. She's a Good un, Pt. 1
3. She's a Good un, Pt. 2
4. Get It on With Me
5. Bowlegged Woman, Knock-Kneed Man, Pt. 1
6. Bowlegged Woman, Knock-Kneed Man, Pt. 2
7. I Don't Know (Dust My Broom Medley)
8. I'm Still Waiting
9. Am I Good Enough for You
10. Get Out of Here With Your Boom-Boom
11. Niki Hoeky
12. It's Alright - (alternate version)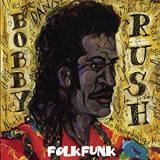 "FolkFunk" (Deep Rush 2004)
1. Feeling Good, Pt. 1
2. Uncle Esau
3. Ninety-Nine
4. Chicken Heads - Refried
5. Ride in My Automobile
6. River's Invitation
7. Everybody Wants to Know
8. Voodoo Man
9. Get Back
10. Saints Gotta Move
11. Feeling Good, Pt. 2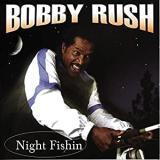 "Night Fishin'" (Deep Rush 2005)
1. Night Fishin'
2. I'm Tired of That Who Said Mess
3. G-String
4. If You Make One Step
5. Who's Fooling Who
6. Checkout Time
7. Slip Trip Fell in Love
8. Up in Here
9. We Had Love
10. Hot Air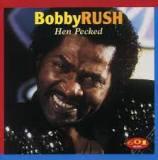 "Hen Pecked" (601 Music 2005)
1. Hen Pecked
2. Booga Bear
3. I Like It
4. Too Late, I'm Gone (With Poonanny)
5. Dangerous
6. Feel Like Gettin' It On
7. Too Short, Too Little
8. Buttermilk Bottom
9. Beat Me Rockin'
10. Can't Save a Cent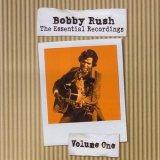 "The Essential Recordings Vol. 1" (Deep Rush 2006) LISTEN
1. Handy Man
2. Crazy Bout You
3. Take Me to the River - (previously unreleased)
4. What's That
5. I'm Gone
6. Dr. Funk
7. Man Can Give It
8. Talk to Your Daughter
9. In the Morning
10. Dedication - (previously unreleased)
"The Essential Recordings Vol. 2" (Deep Rush 2006)
LISTEN
1. I Ain't Studdin You
2. Time to Hit the Road Agagin
3. You, You, You
4. Blues Singer
5. What's Good for the Goose
6. Hand Jive
7. Thank You for What You Have Done
8. Gotta Have Money
9. Same Thing - (previously unreleased)
10. Help Me - (previously unreleased)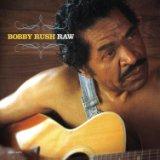 "Raw" (Deep Rush 2007) LISTEN
1. Boney Maroney
2. School Girl
3. Glad to Get You Back
4. Howlin' Wolf
5. Knockin' at Your Door
6. What's Going On
7. 9 Below Zero
8. What's the Use
9. You Don't Love Me
10. I'm Tired
11. How Long
12. Uncle Esau
13. I Got 3 Problems
"Look At What You're Gettin'" (Deep Rush 2008)
LISTEN
1. Another Kind of Fool
2. Ain't No Love Like My Baby's Love
3. Let Me Love You
4. Look at What You Gettin'
5. I Got 3 Problems
6. Hooked on You
7. Get Up, Show Me What You Working With
8. She's Fine
9. I Should Have Left You
10. She Ain't Lovin' Me Like She Oughta
11. Train and My Hound Dog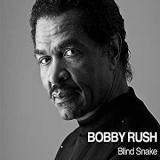 "Blind Snake" (Deep Rush 2009) LISTEN
1. Blind Snake
2. If You Don't Treat Me Better
3. Little By Little
4. She Alright, She Alright
5. No Hard Feelin' With Me
6. Make Love To You
7. Tell Me What's Going On
8. People Don't Do
9. Swing Lo
10. Chinkapin Huntin'
11. Blind Snake [Christmas Version]
"Show You A Good Time" (Deep Rush 2011) LISTEN
1 Sniffing
2 Show You a Good Time
3 Too Much Weekend
4 I'm Good As Gone
5 Play Me Crazy
6 Dippin'
7 Don't Try To Change Me???
8 Do You Call That a Friend?
9 Get You Out of My Mind
10 I Got a Story To Tell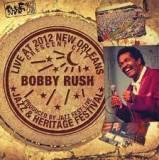 "Live At Jazz Fest 2012" (Munck Mix 2012)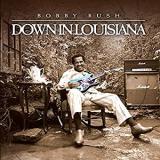 "Down In Louisiana" (Thirty Tigers 2013)
1. Down in Louisiana
2. You Just Like a Dresser
3. I Ain't the One
4. Tight Money
5. Don't You Cry
6. Boogie in the Dark
7. Raining in my Heart
8. Rock This House
9. What is the Blues
10. Bowlegged Woman
11. Swing Low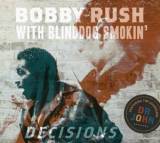 Bobby Rush with Blind Dog Smokin' "Decisions" (Silver Talon 2014)
1. Another Murder in New Orleans
2. Decisions
3. Bobby Rush's Bus
4. If That's The Way You Like It I Like It
5. Funky Old Man
6. Love of a Woman
7. Stand Back
8. Skinny Little Women
9. Dr. Rush
10. Too Much Weekend
11. Unlisted Bonus Track: Sittin' Here Waitin'